Reports indicate that Aeroflot and other Russian airlines are already grounding and stripping down aircraft, to supply others with key parts.
Airlines and even military operators may sometimes refer to an aircraft as a "hangar queen". The definition of the term can vary a bit, from place to place – but it generally refers to a "problem" aircraft. It could be a plane that develops a relatively minor but hard-to-fix problem. Often, an operator will turn such an aircraft into a "hangar queen", with ground crews using some of its parts to keep other aircraft in the air.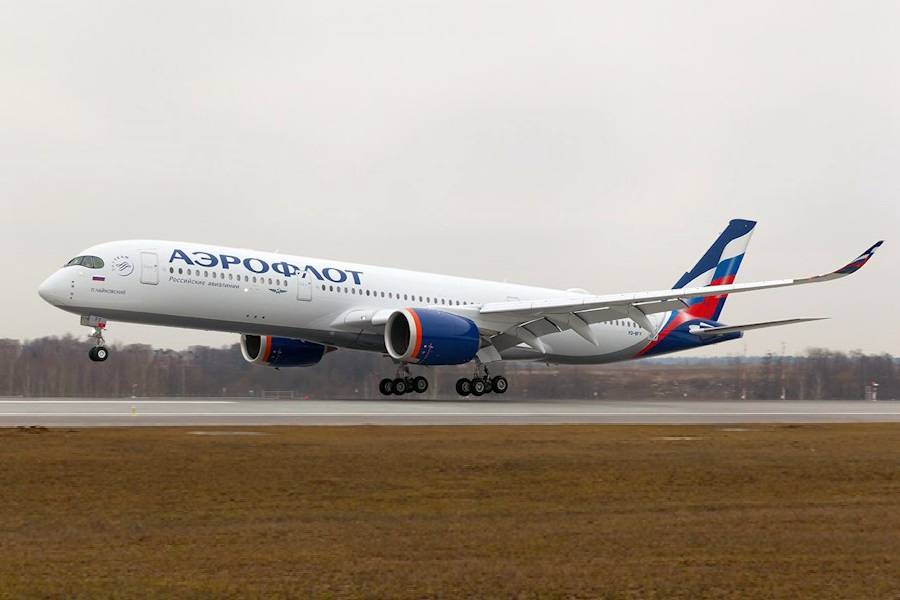 But this isn't quite what is happening with Russian airlines, that ground aircraft for their parts. In a development that analysts had predicted soon after Russia's invasion of Ukraine, operators in Russia have begun to cannibalize some aircraft, to keep others flying. As we have seen, sanctions from many countries have made it impossible for the country's airlines to get spares.
Russian Airlines And The Search For Parts
This search for parts affects all Russian airlines, including Aeroflot. According to new reports, Russia's flag carrier has already grounded a number of aircraft for this reason. Among them are an Airbus A350, which is essentially new, and a Sukhoi SuperJet (SSJ100). Aeroflot is also removing parts from some of its Boeing 737s and Airbus A320s, to keep others flying.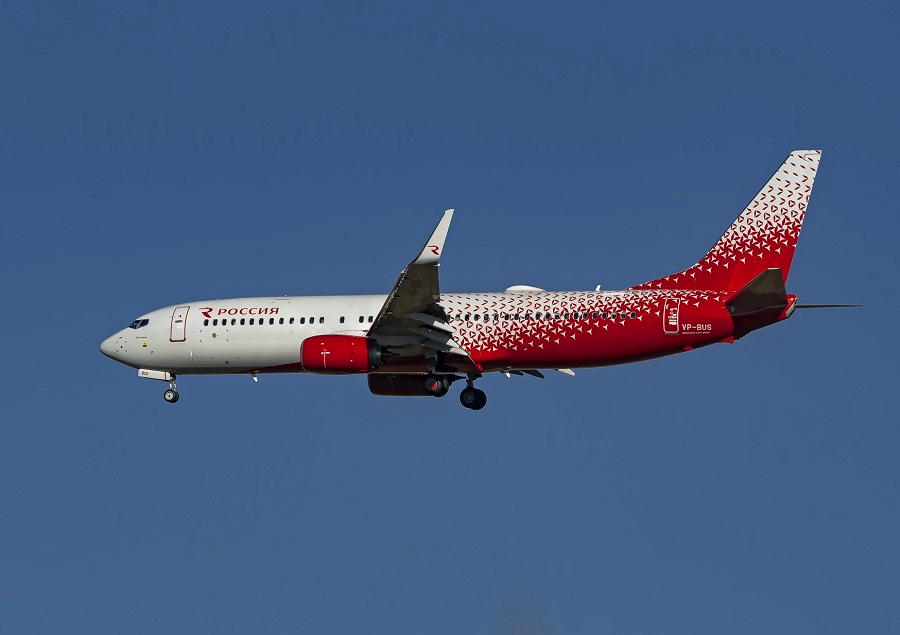 Other sources within Russia indicate that the Airbus A350 and the Bombardier/de Havilland Dash-8 will be the hardest to keep in service. This is because their operators rely on foreign service centres. Before the invasion, Aeroflot also relied on maintenance centres in Germany for more aircraft types.
Russian airlines overwhelmingly use foreign aircraft, hence the urgency for parts. That this includes the Sukhoi SuperJet may seem odd to some. But this aircraft isn't very Russian, beyond the airframe. UAC (Sukhoi's parent company) is working on a "Russified" version. But this could take many years to enter service. It will also cost quite a lot.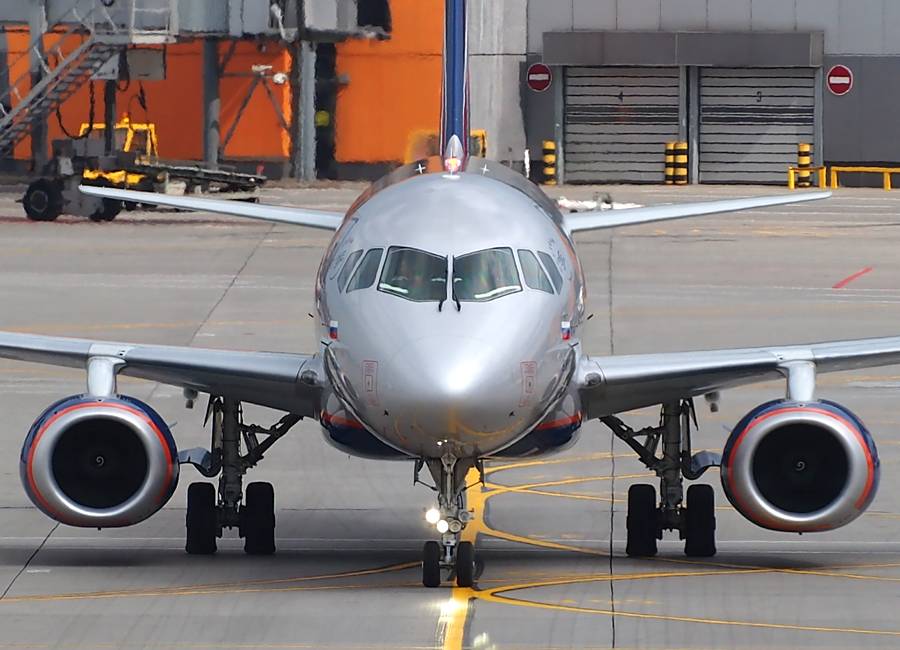 Typically, the airframe of a modern aircraft amounts to only around 30-35% of a serviceable aircraft's cost. Engines, avionics and many ancillary parts (i.e., those that Russian airlines are now lacking) make up the rest. And they cost a lot to develop. Hence, Russia has had to make a $14.5 billion investment, to protect its aviation industry. This would normally be enough money to develop a brand-new aircraft type – or two.
Foreign Parts For Russian Airlines
According to available data online, the Aeroflot group has 342 aircraft in total. This number includes the fleets of the airline's two subsidiaries: Pobeda and Rossiya. Out of these 342 airliners, 76 are Sukhoi SuperJets and the rest are Airbuses and Boeings. And crucially, 52 aircraft in this fleet, including 15 Sukhoi SuperJets, are currently in storage.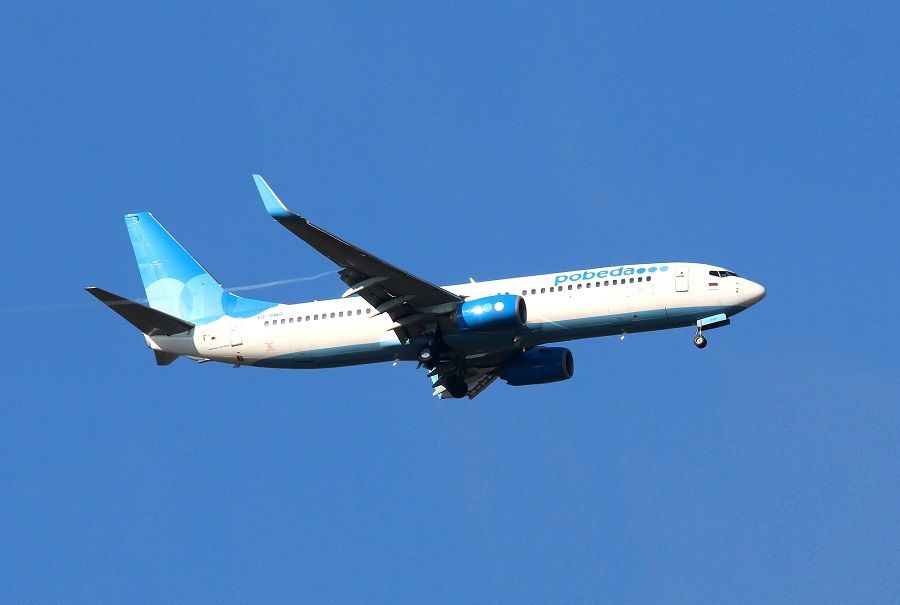 The need for parts for newer aircraft in service with Russian airlines has another implication. Note here that the average age of Aeroflot's seven Airbus A350s is less than two years! But in general, new aircraft types sometimes require more frequent system updates, as their manufacturers find and "iron out the wrinkles" in their operation.
Earlier in this war, Russian airlines and authorities hoped to get aircraft parts from China or other non-hostile nations. This has not happened. Some non-sanctioning countries could refuse even to refuel Russian aircraft, fearing trade sanctions. Parts sold for a different end-user, that might end up on Russian-operated aircraft, could also lead to sanctions.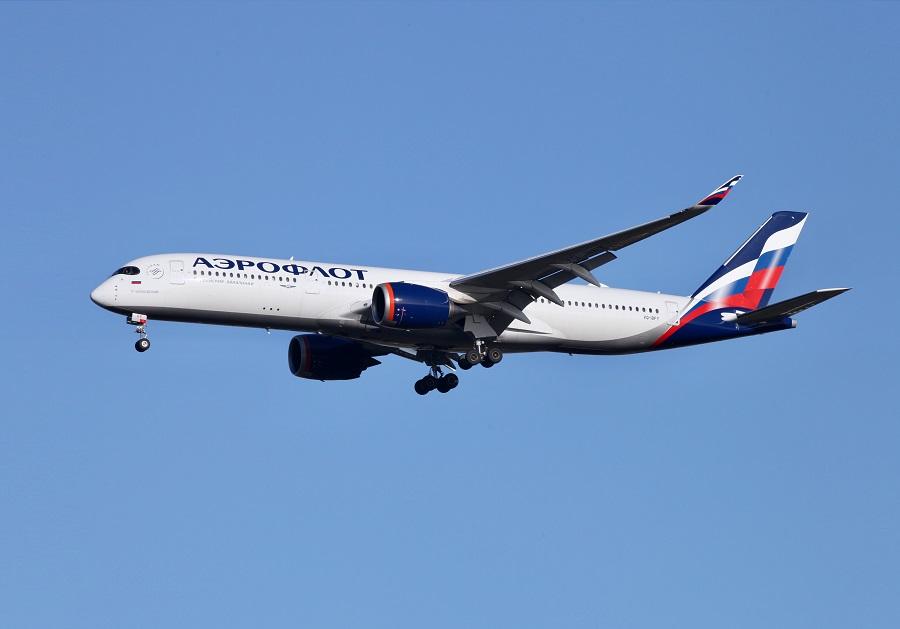 One theory here is that Russian airlines could afford to cannibalize a lot of jets for parts – for now. This is because the banning of operations in Europe and elsewhere vastly reduced their operations. But as it turns out, the Russian authorities don't want to downsize too much. We have even seen how the country's authorities are making it difficult for Russian pilots to seek jobs elsewhere.
Potential All-Russian Alternatives – But When?
Obviously, the reduction in operations is what makes Russian pilots try to leave. Compared to the year before, Aeroflot saw a 22% drop in traffic in the second quarter of 2022. This might not seem too bad, except that 2021 still bore most of the brunt of the pandemic. Still, Russian authorities are requesting that airlines secure parts, to try and keep at least two-thirds of their fleets active.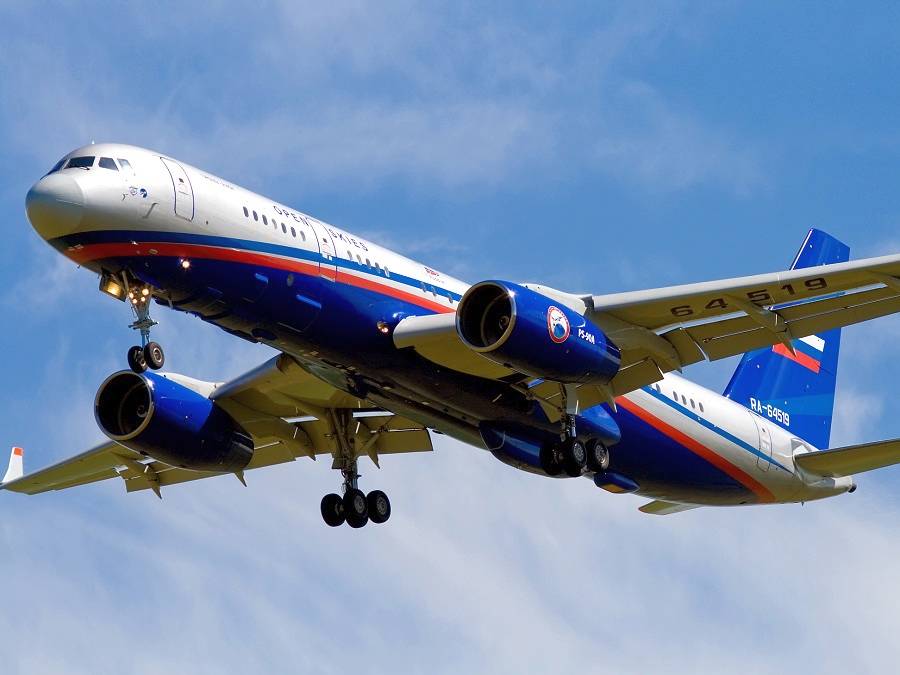 This will require a "partial dismantling" of the fleet of Russian carriers. But the timeline of this request is interesting. The authorities want to see two-thirds of the airlines' fleets running until 2025. This assumes that "Russified" aircraft will be available from then on. But even the Tu-214, an already-existing, fully-Russian passenger jet (the size of the 757) can't be made in more than 10 copies per year. That's a final target, not its current production rate.
Experts believe that the ability of Russian airlines to find parts and service their foreign fleets will degrade progressively faster. The country's industry hopes to produce Tu-214s and even Russified MS-21s and SSJ100s before long. But as enormous as the task of developing replacement parts is, actually producing these jets in meaningful numbers may be greater.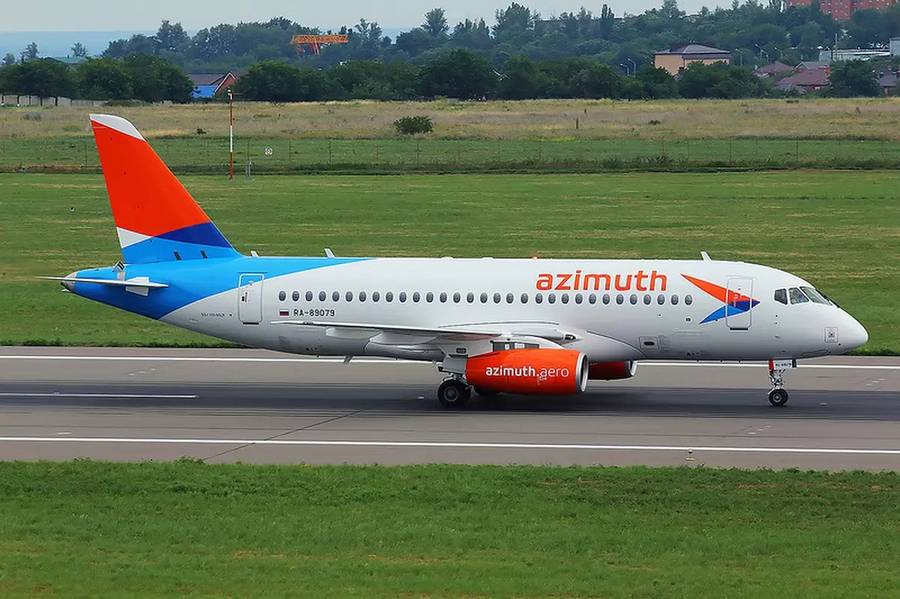 We've seen that Russian authorities have licensed maintenance companies in the country to make parts for domestic airlines. This will initially involve cabin fittings, seats and similar equipment. But eventually, this could be broadened to more parts. However, this is unlikely to be easier than developing equivalent parts for SSJ100s and MS-21s. And it also means that these modified aircraft will be unlikely to ever be sold in the international market if this crisis ends.