The flight crew of a GOL 737 had to react quickly when their aircraft's right engine had some spectacular surges, during their takeoff roll.
This incident happened on Thursday the 4th of May this year. It involved GOL Linhas Aereas flight G3-2040, a domestic daily service departing from Rio de Janeiro Santos Dumont (SBRJ) in Brazil. The destination of this early afternoon flight is Porto Alegre Salgado Filho International (SBPA).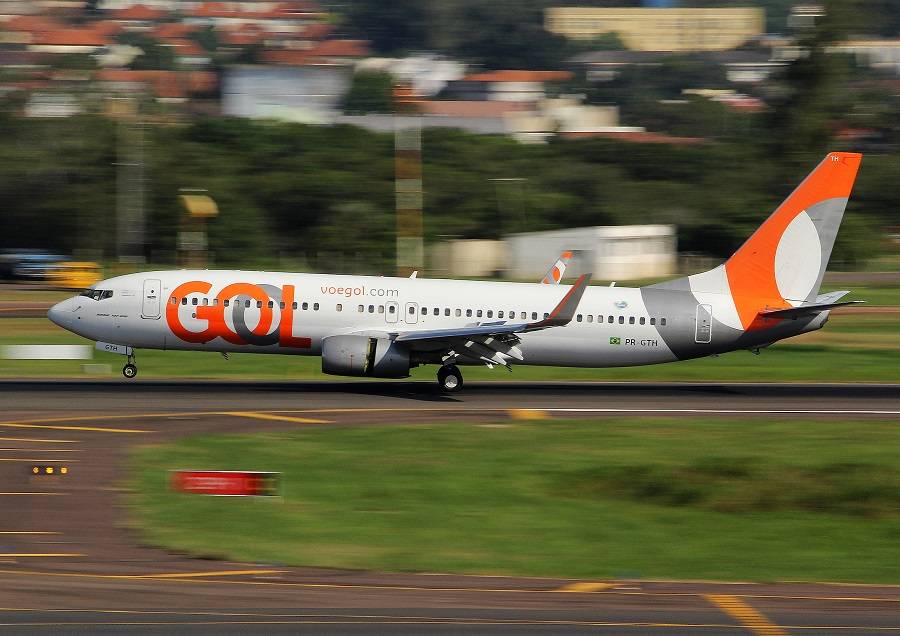 On the day of this engine surge incident, the GOL flight looked set to depart on time, using runway 20L. It appears that the controllers at Santos Dumont airport were using this runway for both takeoffs and landings at the time. The GOL flight crew entered the runway and appeared to make a rolling takeoff, when their right engine surged violently and repeatedly.
GOL 737 Engine Surge – A Messy Aftermath
This happened at a very low speed, just as the pilots pushed the throttles forward for departure. Flightradar24 only recorded a speed of 17 knots (over the ground). But the aircraft veered right quite dramatically, just as the surges happened. At low speeds, the rudder doesn't have enough airflow running over it, for pilots to counteract such a large difference in thrust between the engines. Fortunately, the pilots reacted immediately, bringing the aircraft back to a stop.
https://twitter.com/JacdecNew/status/1654366745807794178?s=20
The engine surges kicked up a fair amount of debris behind the GOL 737. The aircraft soon started moving again, taxiing off the runway at the first exit and parking at a remote stand. GOL had to cancel flight 2040 for the day.
Furthermore, the airport authorities had to close the runway for just over an hour. There was a substantial amount of debris after the incident, so several vehicles and crew took part in a cleanup operation. This included a couple of fire trucks, that hosed down the affected area of the runway. The temporary closure of the runway affected a number of arrivals and departures.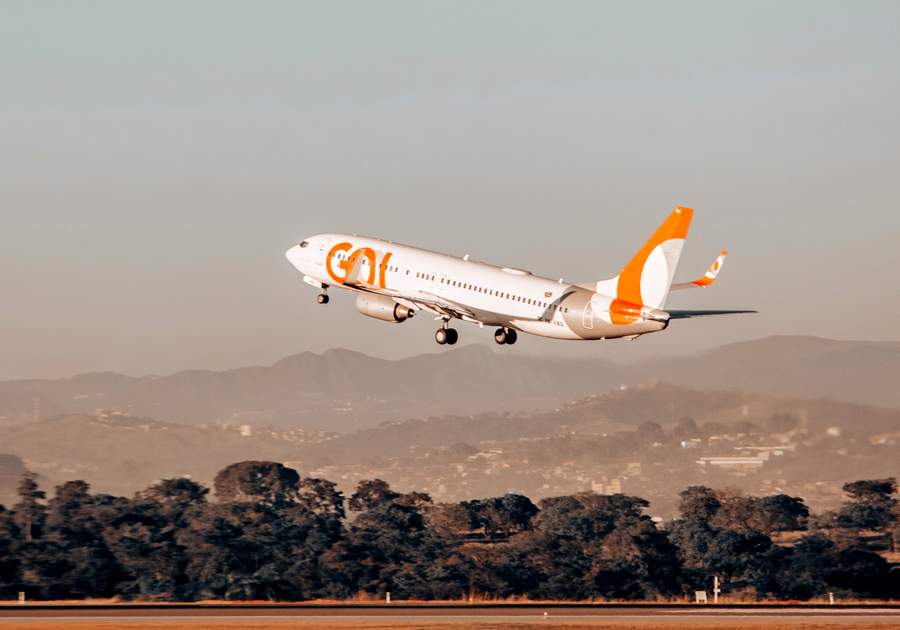 It is not clear if there was debris on the runway before the GOL 737 had its engine incident. A number of aircraft departed immediately before the GOL flight, without any issues. The incident aircraft is a Boeing 737-800, with tail number PR-GXH. GOL has been the only operator of the ten-year-old airliner. As of this writing, it is still on the ground in Rio de Janeiro, nearly a day later.
For the original video of the incident click HERE (it is at around 5:56:35).
Check out these latest videos from Mentour Pilot and Mentour Now on YouTube!