General Electric and Safran, the two CFM partners, are launching CFM RISE, a program for an ultra-efficient sustainable-fuel, open rotor engine. They hope a new engine will be ready for service by the middle of the next decade.
Hot on the heels of news from Airbus, regarding progress in its hydrogen plans, CFM announces a new project. The name of the new CFM program is RISE (Revolutionary Innovation for Sustainable Engines). This initiative will explore "…a range of new, disruptive technologies for future engines that could enter service by the mid-2030s", according to CFM.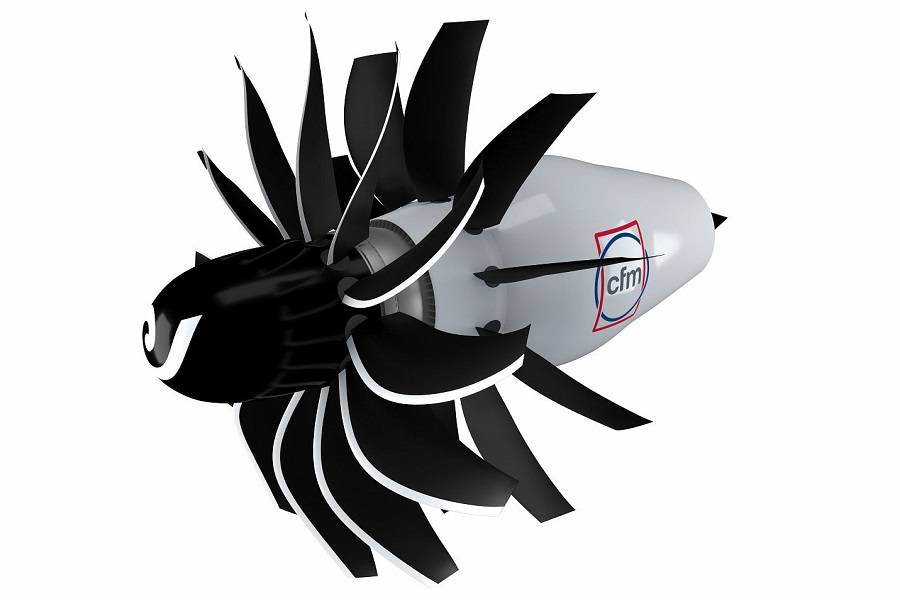 We have heard from both Boeing and Airbus that they don't expect any significant leaps in current engine technology. The CFM LEAP-1 and Pratt & Whitney PW1000G engines are 15-20% more efficient than those they replaced. This was an impressive feat, but repeating it in another decade, is unlikely. However, the CFM partners think that the RISE program could bring such an improvement, in 15 years or so.
A Recent Precursor To CFM RISE
We already saw that Safran tested open rotor designs in recent years. This was a 'solo' project from the French engine maker, utilizing a military turbofan core (from the Dassault Rafale fighter). They tested this engine on a rig for the first time in 2017. The unducted fan blades in these engines effectively give it an extremely high bypass ratio. This substantially increases efficiency. However, the same feature means that early efforts with such engines, were very noisy.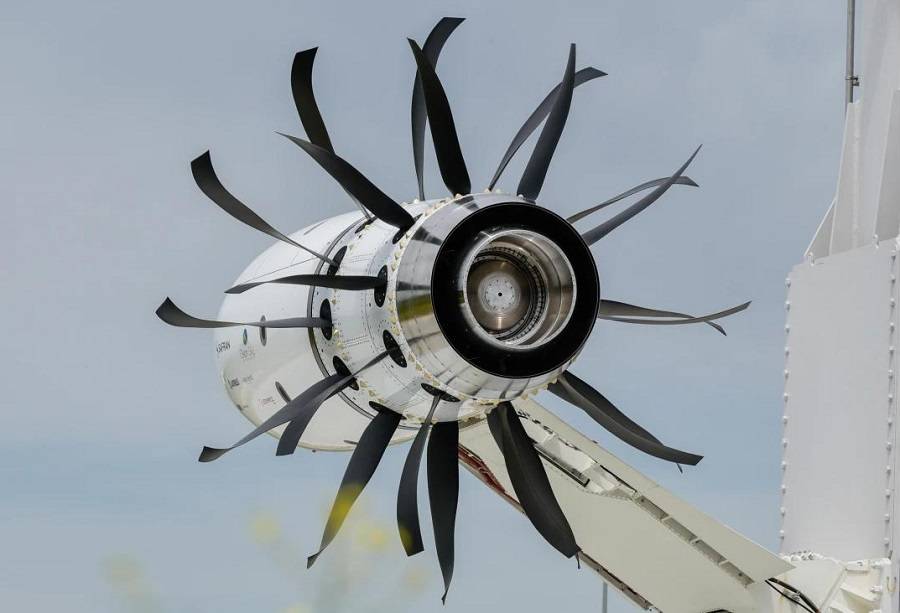 The Safran prototype used a gearbox, to allow the open rotors to spin slower. This reduces noise and increases the blades' efficiency. New blade design contributes to low noise levels, too. To be clear: previous open-rotor designs also used gearboxes, but didn't benefit from newer developments in blade design and materials. Safran's design, and presumably the CFM RISE, will benefit greatly from both. Safran claimed that its open-rotor design was no noisier than a LEAP-1 engine.
C
FM RISE, ZEROe and More

The timeline for the production engine that would emerge from the CFM RISE project, fits well with Airbus' ZEROe project. And this fits in well with CFM's desire for better integration of new-generation engines to the airframe. But the large diameter of these open blades means that they would be harder to fit under the wings. So it would be necessary to design both the airframe and engines, for each other. Admittedly, that's always a good idea for a new aircraft…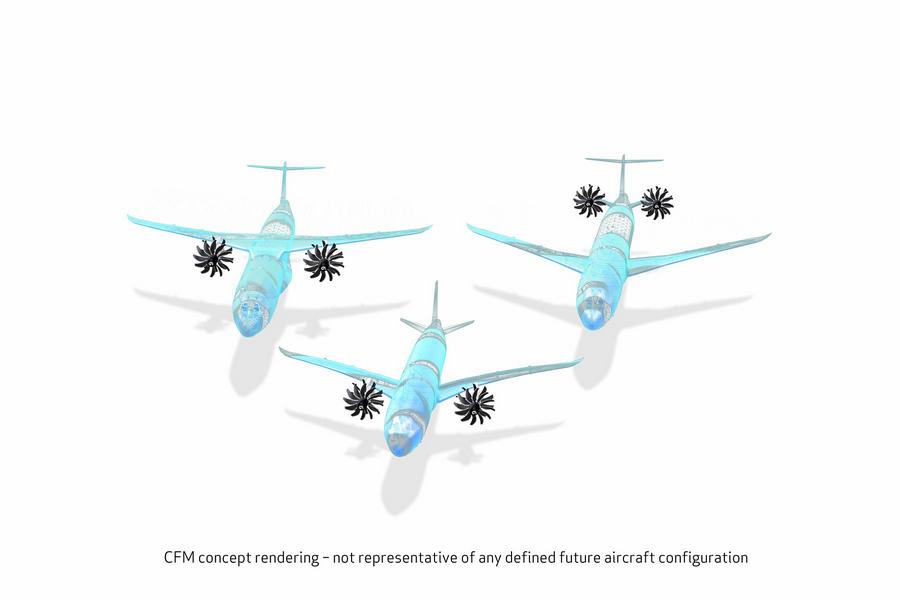 And this becomes even more important when new types of fuel enter the picture. Sure enough, GE and Safran want the CFM RISE engine to run both on sustainable aviation fuels (SAF) and hydrogen! Yes, we've mostly been looking at fuel-cell technology when discussing hydrogen, but hydrogen combustion is an option as well. However, adapting turbine engines to run on hydrogen is not as straightforward as using SAF. So this is something that is worth designing into the engine.
Also, Safran already has experience building flight-certified electric motors. And in the EcoPulse project with Airbus, they are building a distributed propulsion system, with multiple motors on the wings. The power for these motors comes from a "turbogenerator", that works with the aircraft's turboprop engine. A similar architecture to this, could allow the CFM RISE to have hybrid-electric capability, as CFM and GE now announced.
Patent Worries?
The use of a gearbox to optimize the speed of the open fan has some interesting implications. The CFM RISE could well be the answer to a recent mystery. In December, we reported that GE was challenging a patent relating to geared turbofan (GTF) designs. Currently, the owner of this patent is Raytheon, the parent company of Pratt & Whitney. P&W of course make the very successful new PW1000G family of engines, a GTF design.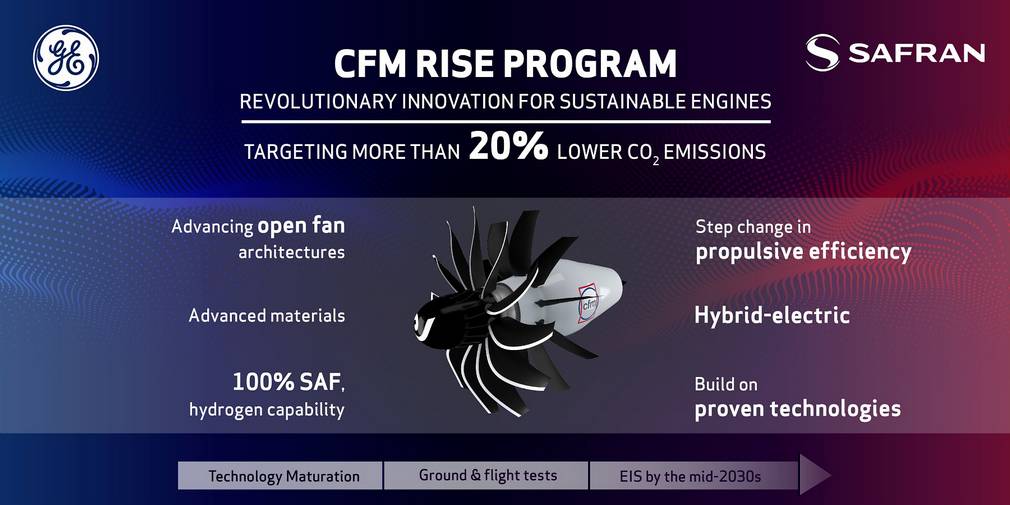 At the time (in December) we assumed, perhaps wrongly, that a new, smaller Airbus could already be on the way. Maybe another A220 variant, with Airbus trying to get out of its single engine-supplier situation with P&W, for that aircraft. While that could still be a factor, the CFM RISE would very likely face the same patent challenge.
Also, GE and Safran want to work on more technologies in the CFM RISE project. These include additive manufacturing, composite fan blades, heat-resistant alloys and ceramic matrix composites (CMCs). The project will include multiple prototype engines, the first of which should begin testing around 2025.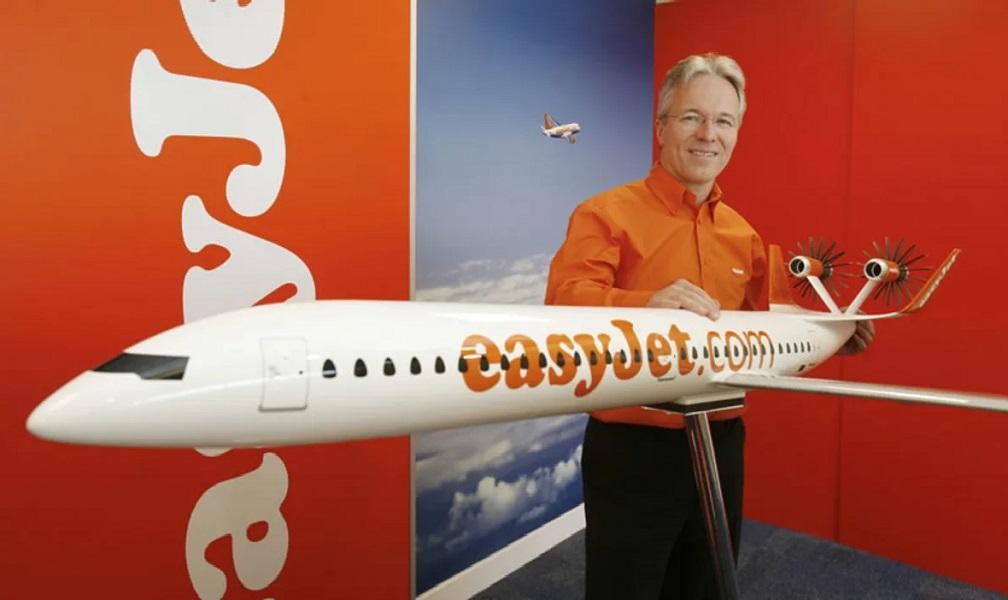 Together with the announcement for the RISE project, GE and Safran announced the extension of the CFM partnership. They have now committed to working together until 2050. And this, too, aligns with long-term propulsion plans of Airbus, as well as Boeing.