Do you perhaps think that Iran maintains dozens of aircraft for decades, with NO new parts, due to sanctions? Well, this isn't entirely true.
The invasion of Ukraine meant that Russian airlines suddenly found themselves in hot water. These sanctions restrict their ability to service their fleets and acquire spares. But it also meant that lessors in other countries have to repossess hundreds of aircraft. And as we saw recently, this raises the prospect of Russia forcibly nationalizing most of these jets. Check the end of this article for a Mentour Now! video on this hot topic.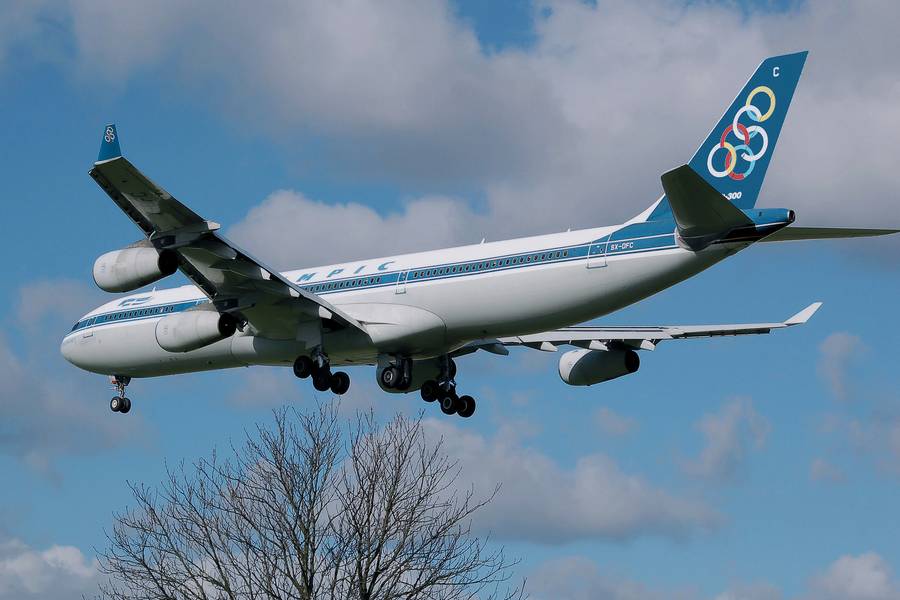 But Russia isn't the first or second country to face such sanctions, affecting aircraft – among other things. In the many and often heated discussions we've seen in the past couple of weeks, people often mention Iran. It appears that many assume that Iran has maintained dozens or hundreds of aircraft for decades, without any new parts.
Aircraft, Spares And Sanctions
It is certainly true that Iran's airlines can't get support for their planes from Airbus, Boeing, Fokker and others. But new parts and even new (or newer) aircraft have made their way there, despite the sanctions. Here we will look at how Iran acquired two Airbus jets in the last few years. Iran even re-exported one of them!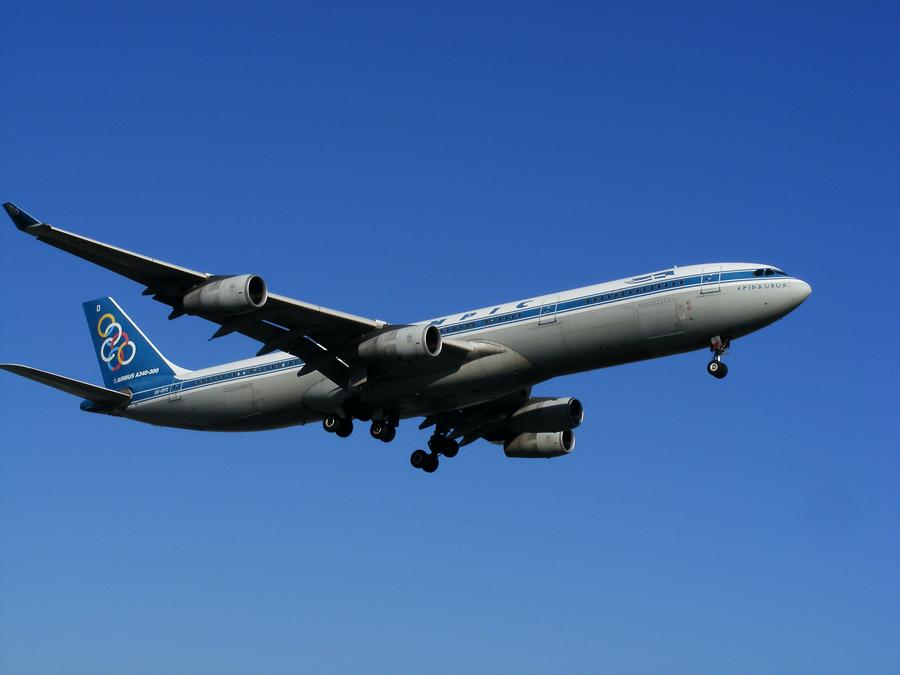 The two aircraft were Airbus A340-300s and first entered service in 1999, with Olympic Airways in Greece. The carrier had ordered four A340s in total, with tail numbers SX-DFA to DFD. This story is about the last two, i.e. SX-DFC (MSN 280) and SX-DFD (MSN 292). They both joined Olympic's fleet in October 1999.
Far from anything to do with Iran or sanctions, the aircraft essentially replaced Boeing 747-200s for Olympic. But the state-owned carrier had been in financial difficulties for some time. Olympic Airways officially closed its doors in 2003. Some of its assets, including the four A340s, were transferred to Olympic Airlines.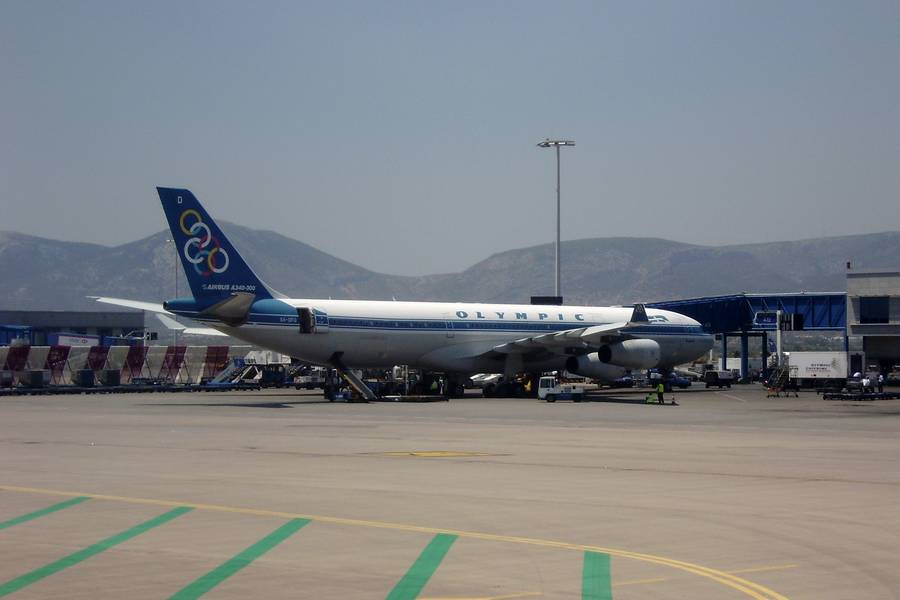 Olympic Airlines continued flying the A340s until 2009. They then parked them in Athens International Airport (LGAV) and put them up for sale. But several purchase offers came and went unsuccessfully. With time, the planes lost more and more of their value. They also cost the Greek government (who now owned them) quite a lot of money in parking fees.
Aircraft Reach Iran, No Sanctions
Eventually, a company agreed to break up the four aircraft on-site as scrap, for $40.4 million. But after the first two (SX-DFA, SX-DFB) suffered this fate in 2013, the deal fell through for the other two. It is not clear if the salvage company (Apollo Aviation) got half this money, for the first two planes. Then in 2016, another company from the United Arab Emirates, called Turboshaft FZE, bought the other two planes.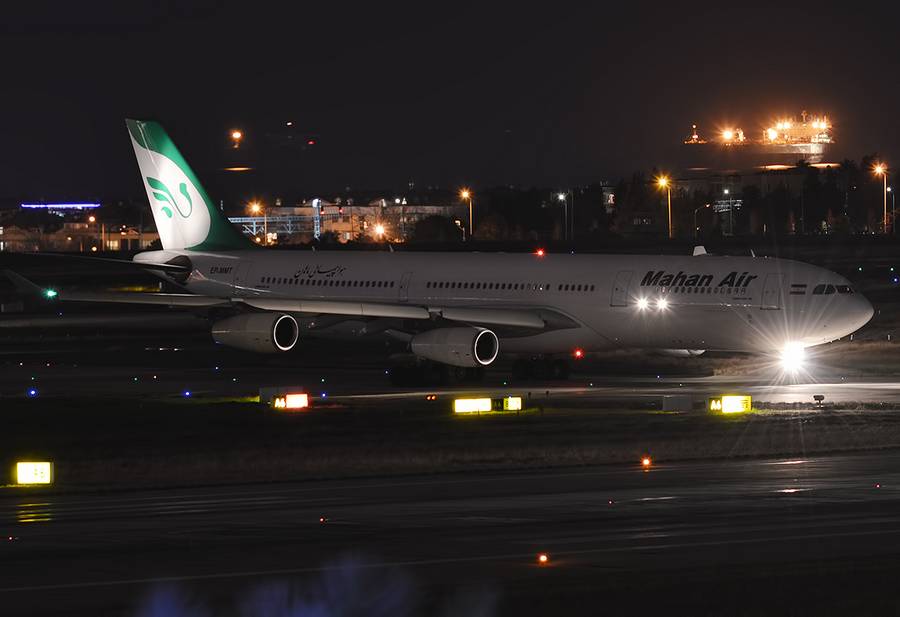 This is where the story of the aircraft gets interesting… and somewhat unclear – but no sanctions yet. Local media described Turboshaft FZE as a company specializing in the trade of aircraft spares and components. It paid $4.2 million for the two A340s, as scrap, in June 2016. But instead of getting scrapped, the planes were returned to airworthy status, by January 2017.
It appears that Turboshaft sold them to Bek Air, an airline in Kazakhstan. There are no aircraft sanctions imposed on this country. However, some sources online point out that other companies in Kazakhstan shared Bek Air's name, using it in questionable ways. Bek Air went bankrupt in 2018, closing its doors in 2019.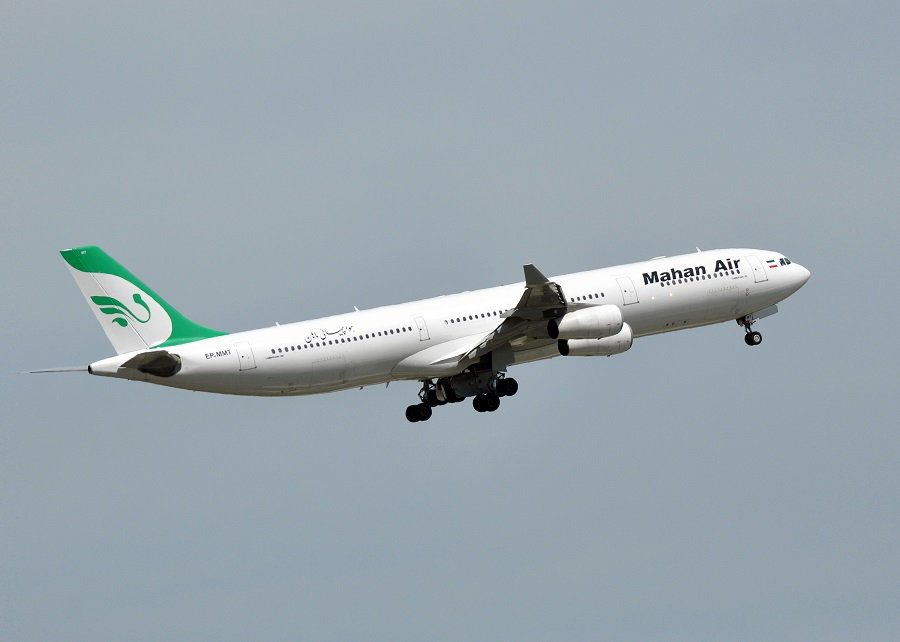 But in January 2017, SX-DFC became Bek Air's UP-A4002, and SX-DFD was UP-A4003. In February 2017, the two planes took off within hours of each other, heading east, towards Kazakhstan. But neither of them would actually get there. It isn't clear if the flight crews declared an emergency or not. But both aircraft diverted to Teheran Mehrabad International (OIII), in Iran.
New Careers?
Now in a country that is subject to international sanctions, the two aircraft went into storage. But not for very long, at least in the case of one of them. What was once Olympic's SX-DFD, still in Olympic's colours, very quickly got the registration EP-MMT. The aircraft would eventually get the colours of Mahan Airlines, entering service in June that year.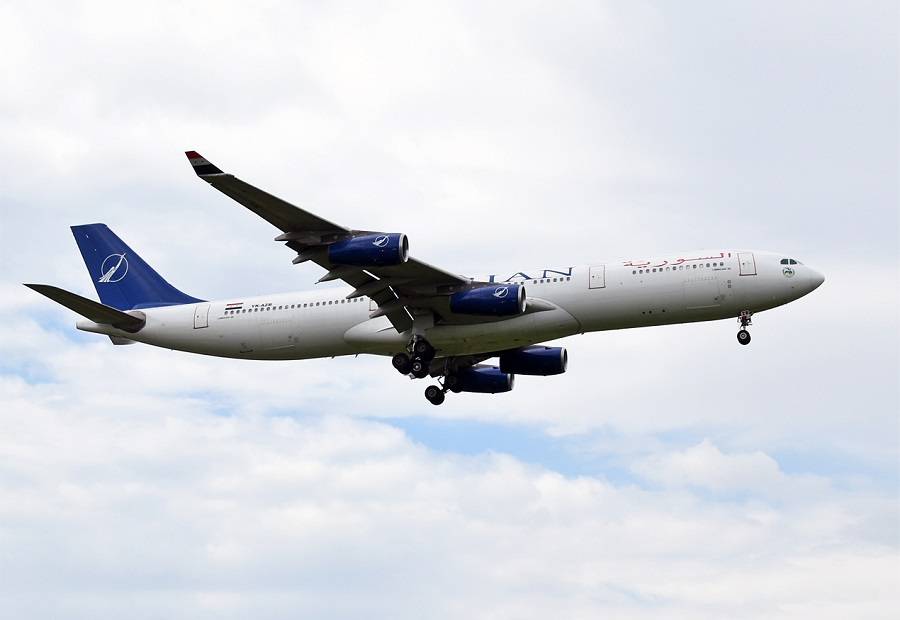 The other aircraft (Olympic's SX-DFC) went into storage for three years, before going to another country, also subject to sanctions. It entered service in March 2020 with Syrian Arab Airlines, as YK-AZB. According to local sources, one of its first roles was the repatriation of Syrian nationals, during the pandemic.
YK-AZB remains in service today. In Iran, Mahan has now put EP-MMT back into storage. With sanctions still ongoing, perhaps this aircraft is now providing spares, to keep other jets flying. Mahan also has other A340s, many with similar histories.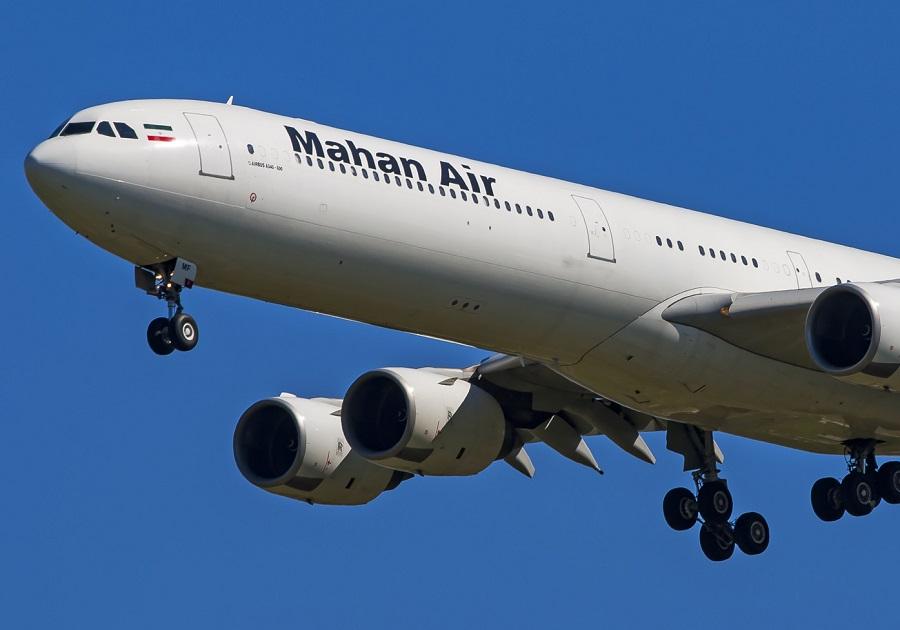 So, could airlines in Russia use similar means of getting aircraft (and parts), if international sanctions persist? This is difficult to say. With fewer international flights, airlines could use parts from parked aircraft, for some time. But long-term, Russia's size makes it unlikely that it could make piecemeal… procurements, in this manner.