ATR and Pratt & Whitney Canada announced the introduction of an improved turboprop engine for the manufacturer's ATR 72 and 42 models.
Aviation news is coming out of the Dubai Air Show at a very fast pace. A lot of it has to do with freighters and widebodies. But there is also a very prominent focus on sustainability. With short-haul travel getting under the microscope, many expect a renewed focus on turboprop aircraft. So manufacturers of these planes, and their engines, aren't sitting still.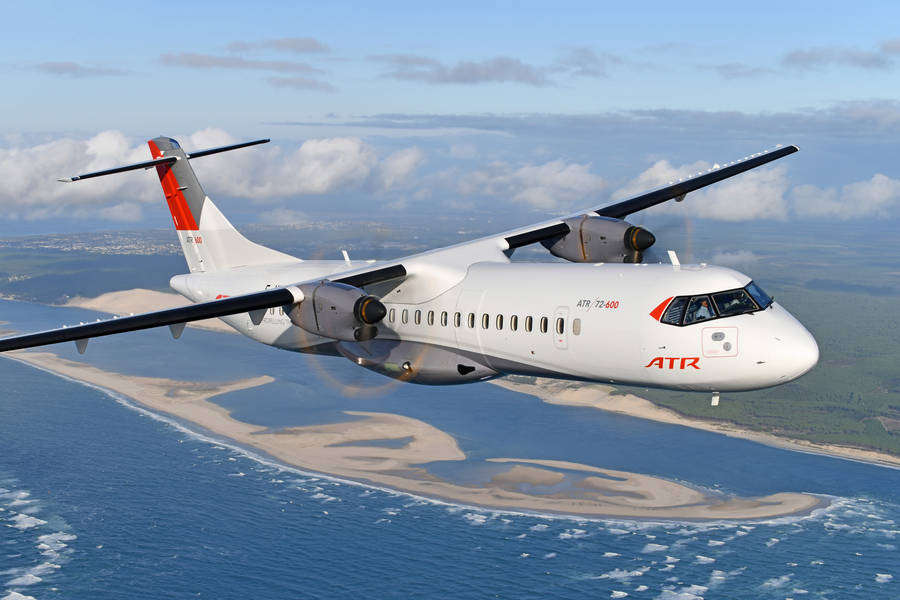 Pratt & Whitney Canada is by far and away the most dominant manufacturer of turboprop engines. P&WC engines power both the Bombardier (now De Havilland Canada) Dash-8 and the ATR turboprop families. The company's engines also hang from the wings of the C-295, the Do-328, the Fokker 50/60 and various fire-fighting aircraft. Even some Soviet-era designs have updated variants with P&WC engines.
The engine that the ATR 72 turboprop family is currently using, is the PW127M. These engines produce 2,475 shp, driving six-bladed Hamilton Standard propellers. The smaller ATR 42 uses a slightly derated version of this engine. But today's announcement launches the PW127XT. The 'XT' stands for "eXtended Time".
Maintenance And Efficiency
The new turboprop engine doesn't give the ATR family more power. Rather, it concentrates on improving efficiency and (mainly) reducing maintenance costs. Its time between overhaul is 20,000 hours, as opposed to 14,000 hours for the PW127M. This represents a roughly 40% increase in the time the engine can stay on the wing, as P&WC puts it.
It also means that airlines need just two "scheduled engine events" over a 10 year period. And finally, ATR customers using the new turboprop engine will benefit from 3% better efficiency. This and the reduced maintenance requirements come from several improvements in the engine. They include the low and high-pressure compressors, a new high-pressure turbine module, an improved power turbine module and a new gas-generator case.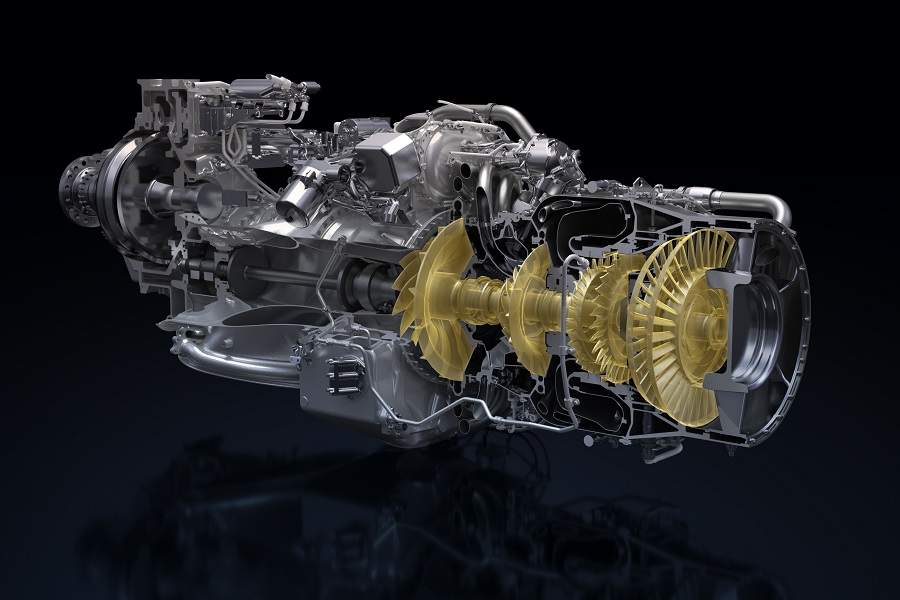 Maria Della Posta, President of Pratt & Whitney Canada, said this about the new turboprop variant and their ATR partnership:
"Our collaboration with ATR is designed to serve the needs of the regional aircraft market and continue to extend regional aviation performance. The PW127XT engine's innovative technology reduces turbine operating temperatures for extra durability and next-level efficiency, delivering 40% extended time on wing, 20% less maintenance and 3% reduction in fuel consumption. The engine is purpose-built to deliver world-class reliability and increased value for ATR 72/42 aircraft."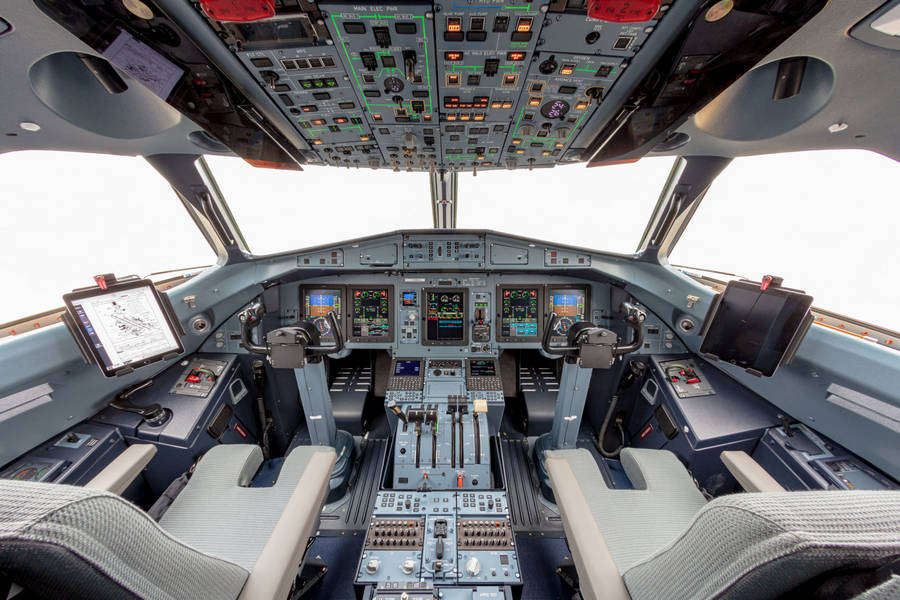 ATR P&WC And The Turboprop Market
The first ATR customer to get aircraft with the new turboprop engines will be Air Corsica. ATR also mentioned plans to improve the propellers, for even better efficiency, without offering any details. And more importantly, the new PW127XT is retrofittable on current ATR aircraft, undergoing maintenance. It will be interesting to see if any ATR customers go this route.
Like their existing turboprop engines, ATR customers will be able to use up to 50% SAF (sustainable aviation fuels) through the XT versions. ATR and P&WC emphasize that turboprops enjoy a 40% lower fuel burn and CO2 emissions than single-aisle jets. Again, this could become an increasingly important factor, especially for very short flights.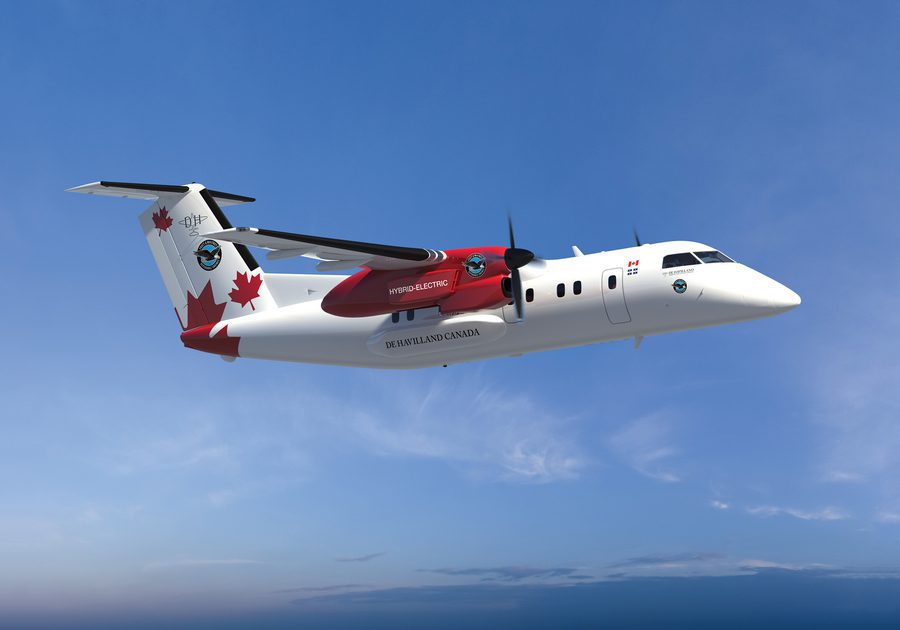 We have seen that Embraer has its own turboprop plans, even if they haven't launched the program officially. They also have plans for even more sustainable propulsion options, making this category of aircraft even more attractive. De Havilland is also working with Pratt & Whitney Canada on a Hybrid Electric Propulsion demonstrator, using a Dash-8-100. Until now, design developments around turboprops were few and far between. But that's changing.
The variant of the new engine that is specific to the ATR turboprop family is the PW127XT-M. Interestingly, P&WC also mentions a PW127XT-N. We don't know which aircraft this is for, but the Dubai Air Show isn't over yet…
Sources: