Airbus is working on a new lightweight composite wing project, that could soon lead to a stretch-A321 variant, to become the A322!
Airbus calls it "the future-wing project". Composite materials are not new for the manufacturer. The A350 has a composite wing and fuselage. And the A220 that they 'inherited' from Bombardier also has a composite wing, too. But the newer, future-wing project is mainly about making Airbus' new wings both affordable and faster to produce. However, it could also be a candidate for use in a longer member of the A320neo family.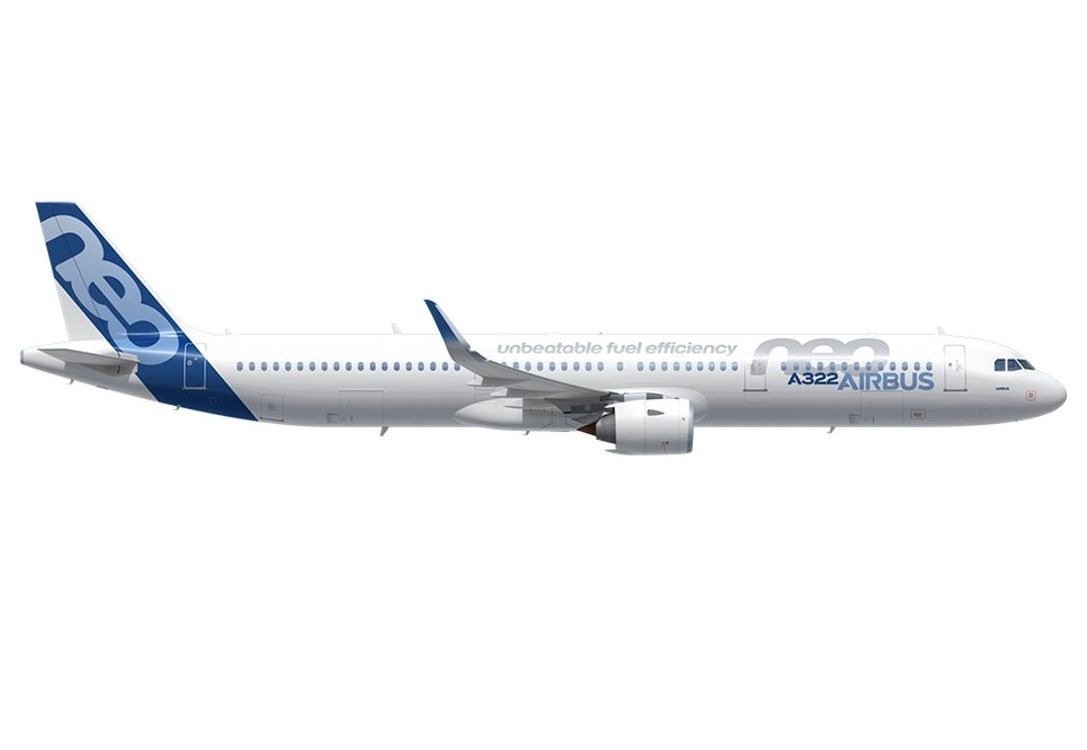 The idea of a stretched A321 is by no means new. The launch of the A321XLR in particular has paved the road for a stretch version of the jet. The XLR brings a higher Maximum Take-Off Weight (MTOW) and more powerful engines. But that's not quite enough, for a stretch A322 variant. With such a stretch, Airbus could have some of the issues that Boeing has, after repetitively stretching its 737. To avoid these, Airbus may need new landing gear as well.
A
New Wing For An Old (?) Airbus
And realistically, Airbus would also need a new wing, to launch an A322. This alone previously made analysts very skeptical about the likelihood of such a project. The A320 family's wing has remained largely the same since the type's launch in the late 1980s. Airbus gave it new winglets a few years ago, and they are redesigning its flaps for the XLR. The inboard flaps for this newest A321neo variant are single-slotted, rather than double-slotted.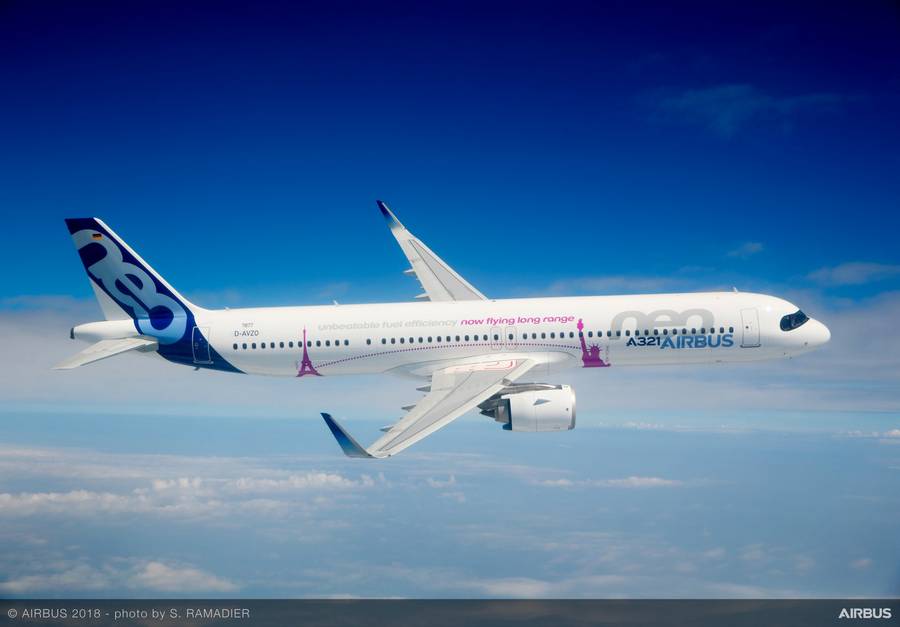 Airbus could retrofit these XLR inboard flaps to other A321s, as long as they have the newer winglets. But it looks like they have something far more radical in mind, for their single-aisle lineup. The A321 can already seat a maximum of 240 people, in a single-class configuration. With its new wing, an Airbus A322 stretch would allow four extra rows of seats. So 24 extra seats in total, for a 262-seat aircraft. Or, the length could allow for much more flexibility in cabin layouts, for long-haul operations.
At this point, it's unclear if this is already a concrete plan for Airbus, or simply a concept – a way to pre-empt anything Boeing does. Airbus will have to spend way less on an all-new wing than Boeing would, on an all-new airliner. We have previously seen the progression of Boeing's options for a New Midsize Airplane (NMA). More recently, analysts tend to call it the New Boeing Airplane (NBA)…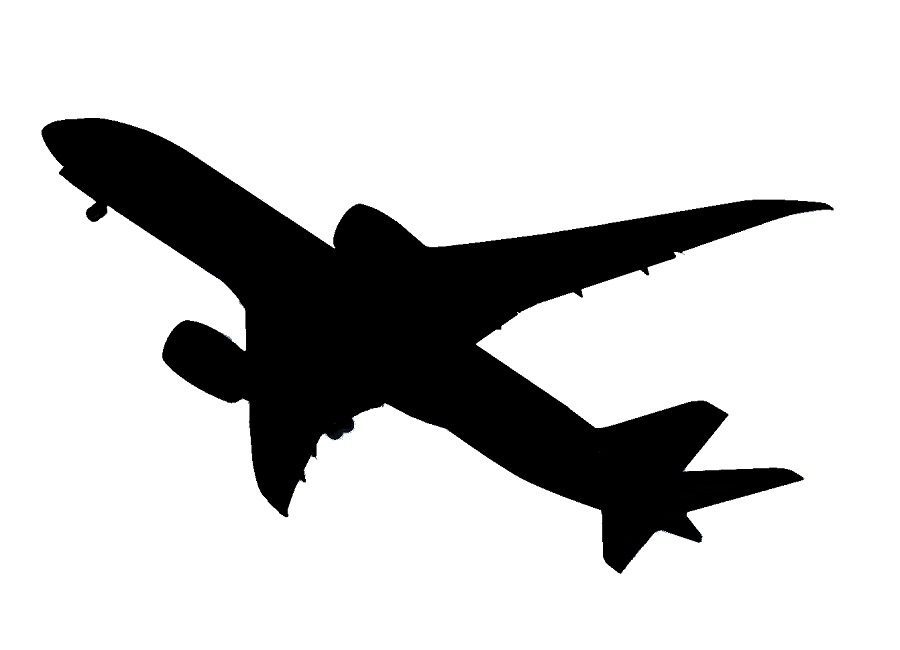 A Competitive Advantage Rear Guard?
Analysts estimate the cost for a new Airbus A322 wing plus provisions for larger engines (landing gear?) to $4.9 billion. This compares well with Boeing's cost for a brand-new jet, which could be between $15-20 billion. Which Boeing may or may not have. This does not look good for Boeing, considering that Airbus already have a more complete single-aisle airliner lineup on offer.
Airbus' composite wing programme isn't new; they launched it in 2015. Boeing's MAX problems gave Airbus valuable time, to develop technologies on composites further. But an announcement from Boeing that they are embarking on a new aircraft project, could trigger Airbus' reaction. We don't really have anything official from Boeing yet. However, we know that Boeing is bullish about advancements in composites. It seems that Airbus is banking on the same technology, too.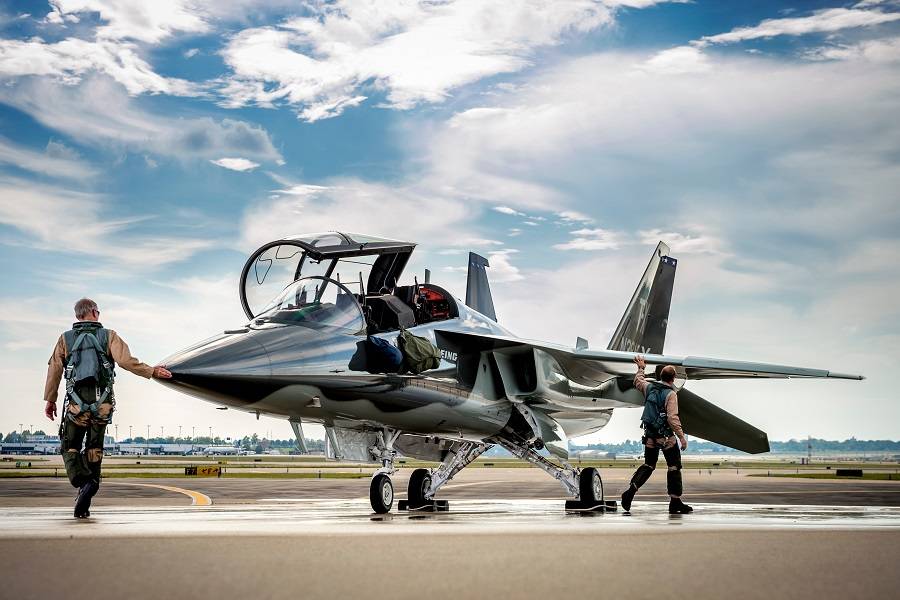 It's probably worth pointing out here that we have seen something like this before. In the mid 00's, the European manufacturer announced something they called "the A350"… but not the one you think. This was an Airbus A330 with a new composite wing and new engines. Airlines and lessors hated the idea. They quickly convinced Airbus to design a new fuselage, to go with the new composite wing and engines. They did, and we got the A350 we know today.
But eventually, Airbus also built the A330neo. Without a new wing. This was costly, but the A330neo is selling surprisingly well. So with no complaints about the A320's fuselage, further developments, like new wings, make sense. Especially if new technology makes it more affordable to make.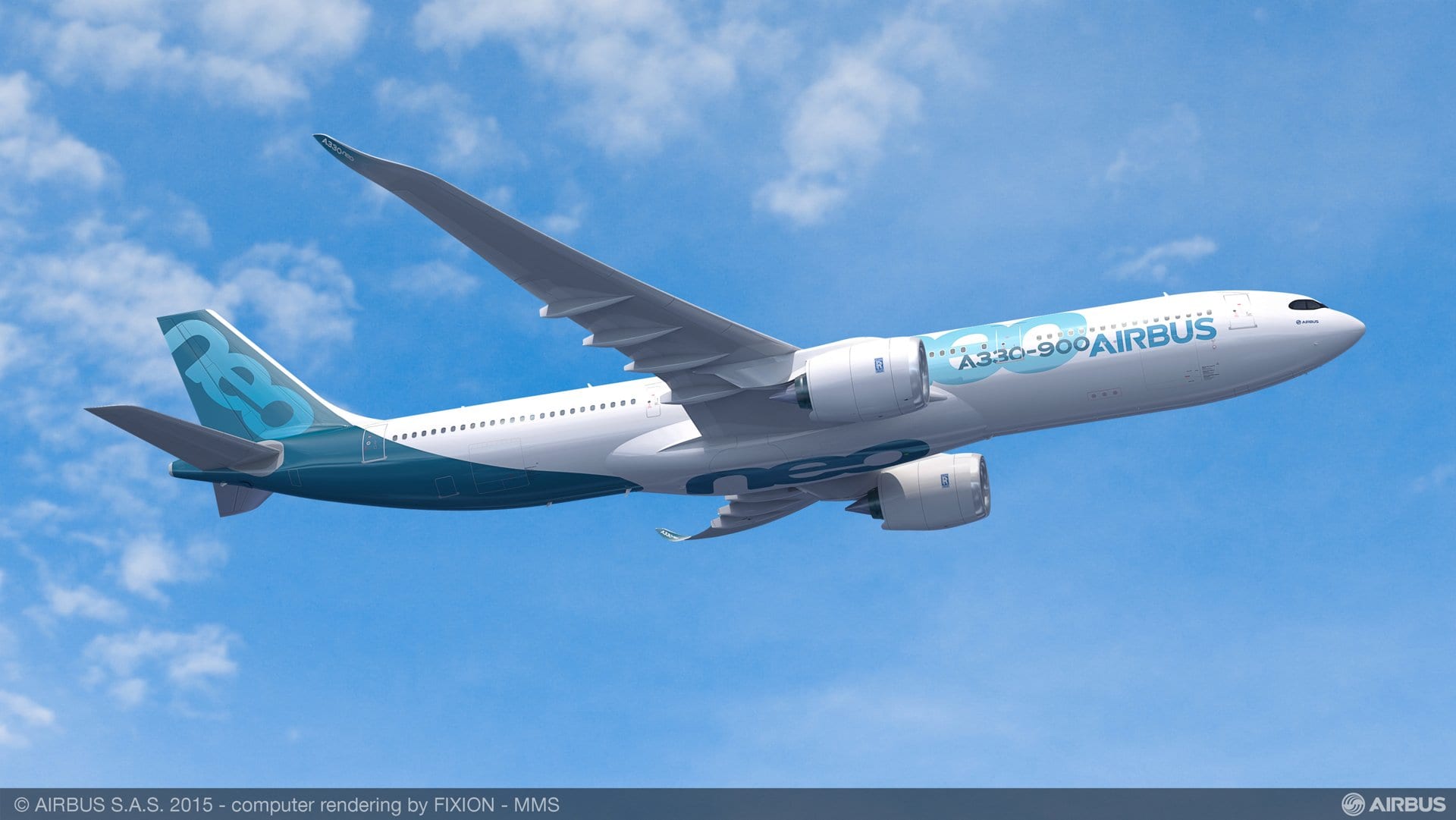 Other New Wing Ideas For Airbus
To improve efficiency further, one suggestion is that Airbus could design a new wing that is longer and thinner. This would require folding wingtips, in order to access the same airport gates and avoid higher airport costs. This of course is something we saw already in the 777X – for the same reasons.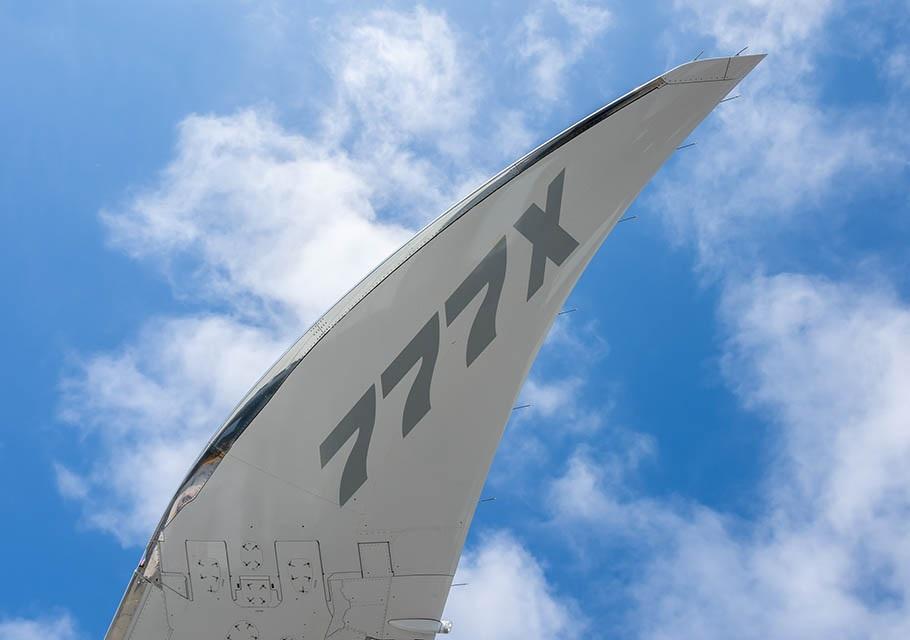 Another possible application for Airbus' new wing technology is for a stretched A220. In theory, Bombardier designed the current (composite!) wing with such a stretch in mind. The technology of this composite wing may be one of the least-advertised key gains for Airbus, when they took over the program. But as we saw, the plane is expensive to make. So, newer technology may make it possible for Airbus to improve the wing AND make it affordable.
Airbus' older production capacity target, for a hypothetical all-new A320 replacement, was at 100 aircraft per month. Pre-pandemic, they were approaching 52, aiming for 60 (for the A320). These bold future targets seem to echo what Boeing has been alluding to lately, with regard to new technologies around composites. Airbus and Boeing already know how to design a new, efficient composite wing. Now they're figuring out how to do it more affordably and quickly.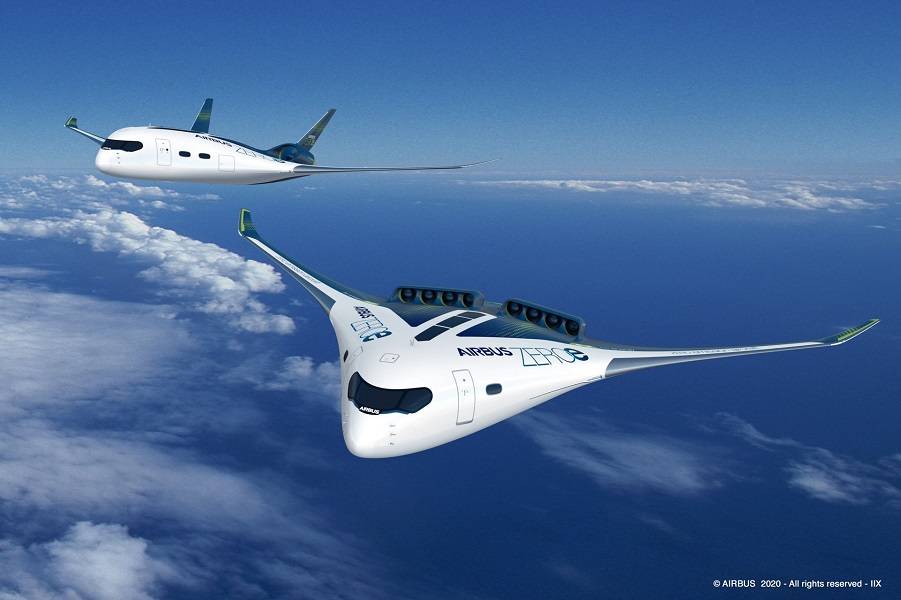 Airbus has already stated that their next all-new aircraft will run on hydrogen. Whether or not they will actually follow through, those plans have a 2035 service date – before delays. Meanwhile, they can hone technologies on composites, with projects like this. But if Airbus DO proceed with those hydrogen plans, advanced composites will be invaluable.
The hydrogen dimension is further down the road for Airbus. But developing relevant technologies while keeping Boeing's NMA/NBA at bay, is more than a mere bonus.
Source: Bloomberg
UPDATE:
Check out THIS newer article, for more information on an A320.5 with the same composite wing!