Originally meant to be a challenger to Boeing and Airbus, the A220 line of narrowbodies has now become the ace up Airbus' sleeve, in a troubled market. But it is also internal competition, in a way.
In 2011, when Boeing announced that they would develop a re-engined 737, Airbus breathed a sigh of relief. The European maker had announced months earlier that they would re-engine their own A320 narrowbodies. They simply didn't have the resources to start a clean-sheet design, like a scaled-down A350. What they'd feared was that Boeing would announce a scaled-down 787.
With neither company throwing a [completely] new player in the ring, Bombardier was on its own. Technically, their C-Series CS100 and CS300 competed with Embraer's E-Jets. But Bombardier freely stated that their plane would push against the bigger narrowbodies of Boeing and Airbus. They also sought to replace any remaining MD-80 family jets, still flying.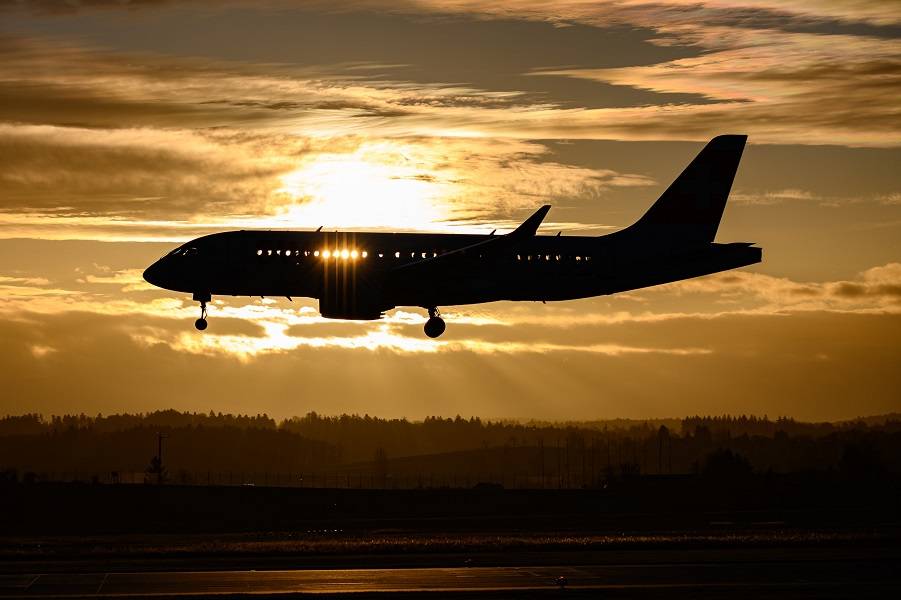 The result eclipsed any of the older designs like the MD-80 or the BAe-146. When Airbus formally entered the picture in late 2018, the true potential of the aircraft was obvious. The smaller versions of the Boeing and Airbus narrowbodies were especially wary of the bigger A220-300. The plane directly competed against the A319neo and Boeing's 737 MAX-7. Only it is lighter and more aerodynamic than either of them.
If sales to airlines like SWISS and Air-Baltic didn't seem impressive enough, the situation changed when Air France joined in. The airline was looking to replace their A320 line-up. We've seen how Air France was operating an all-Airbus fleet of narrowbodies for years. Many years – so many that their fleet was now visibly aged. Surely, the A320neo was a shoe-in as a replacement.
Air France's Change of Narrowbodies' Guard
Instead, Air France openly courted the A220 and in July 2019, bought 60 of them, with 60 more options. Those numbers were quite interesting. Put together, Air France's A319s and A318s number 51 narrowbodies today. Their A320s and A321s add up to 64. Clearly, the 60 firm plus 60 options replace the whole A320 family. But Air France would like Airbus to make a stretched A220-500, to better fit those jets.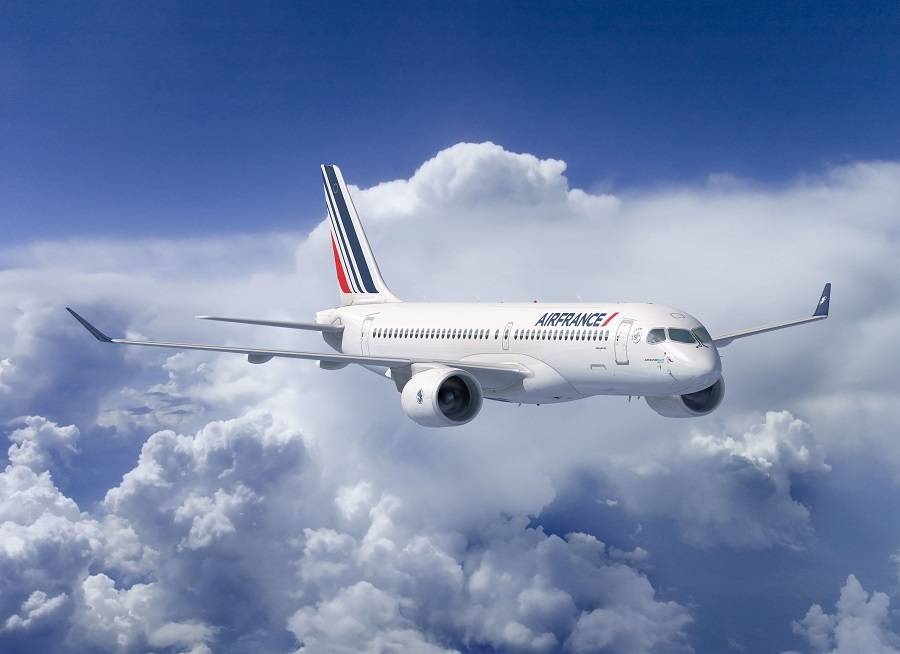 And this is where the narrowing of narrowbodies comes into play. For the past 2-3 decades, narrowbody jets more or less standardized to the six-seat across layout of the A320/B737. Yes we also have some players like the MD-95/B717, plus Embraer pushing the definition of 'regional' ever upwards. But at the same time, another trend is emerging: the A320 and B737 families are getting bigger.
The original A320 family had the A318, A319, A320 and A321. The neo family dropped the A318. And orders for the A319neo are marginal, at best. OK the latter probably has something to do with the A220… but Boeing's narrowbodies show a similar trend. The 737NG had the 737-600, which was bigger than the A318 but sold only marginally better. There is no 737 MAX-6.
The 737 MAX-7 has a bit over 50 orders – although that may soon change (Southwest). The MAX-9 has 234, the MAX-8 eclipsing both with 2135. With 483 orders, even the as-yet-uncertified MAX-10 has nearly 10 times the orders of the MAX-7. This is quite telling. Poor Boeing 757… after its disappearance, its smaller single-aisle brothers had to grow to fill its void.
The Term 'Narrowbody' Is Getting A Bit Vague
And the above is the problem. In doing so (growing to substitute, in part, the 757) the 'normal' Boeing and Airbus narrowbodies neglected the smaller side. In truth, the smaller versions of these jets were compromises, aerodynamically. Yes, the 737-200 was even shorter than the 737-600 but it, too, was evolutionally a downsized 727, at first. Which had the fuselage of the 707. And incidentally, the 720 (short-haul 707 variant) had a fuselage that was a wee bit SHORTER than the 737-900.
For aircraft with 100-150 passengers, a five-across layout has a smaller cross-section and makes more sense. AND makes for roomier seats, that an increasing number of passengers appreciates – rightly or wrongly. The DC-9/MD-80 weren't wrong. So now, rather than talking in terms of single-aisle and twin-aisle aircraft, or short and long haul, we're changing the language. And as it turns out, the smaller, narrower narrowbodies have a lot of suitors.
Air France isn't alone. Delta, JetBlue, Air Baltic and of course SWISS are operating the jets already. Breeze Airways is a new airline in the US that also ordered 60 of them, plus 60 options. With a total of 631 orders (474 outstanding), the future of the aircraft is very secure. But its evolution is giving Airbus some headaches.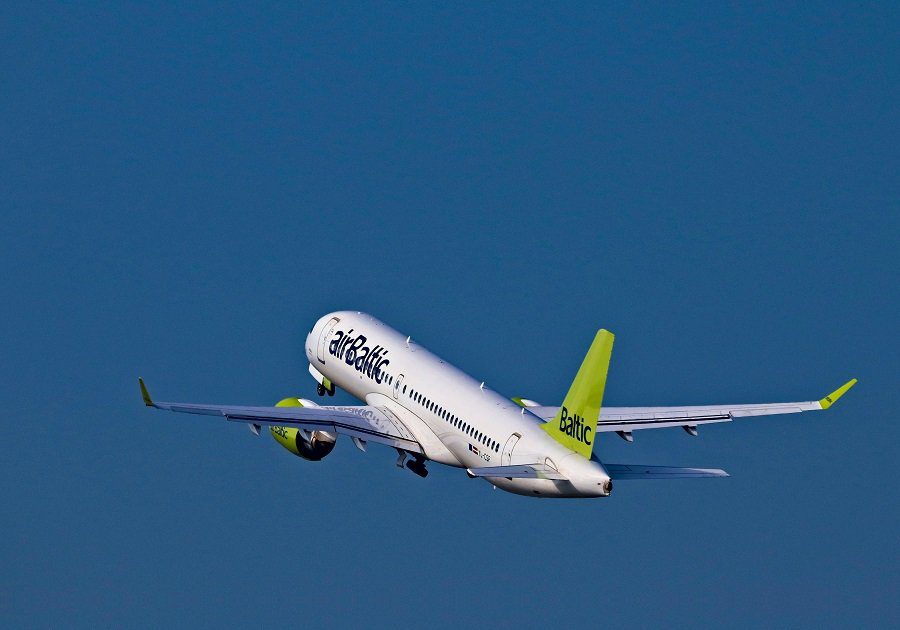 Having both the A320 and A220 series, Airbus is worried about competing with itself. The A220-300 is firmly in the A319's waters. The manufacturer hopes that both narrowbodies will work for those with fleets going bigger (A320) or smaller (A220-100). But that's not how it's working. The A220-300 is selling many times more than its smaller twin. And Air France wants the A220-300 and a larger A220-500.
When Families Grow, So Do Family Feuds…
Meanwhile, Airbus is pondering a stretch of its A321 (A322?). The A321LR and XLR narrowbodies are selling exceptionally well. The extra fuel on the XLR would easily work with a shorter-range, higher-capacity model. The catch is that such a model would require either stronger engines, or a new wing. Or both. And it would get close to having some rotation issues, that 737 pilots are already familiar with.
This development would complete the A320 family's repositioning to a bigger size, making room for an A220-500. But this needs money, which in the current climate, Airbus probably doesn't want to spend, seeing how it already has narrowbodies that sell well. But the A220-500 would not be too expensive to fund. The wing can handle a stretch – Bombardier had a CS500 in mind, from quite early on.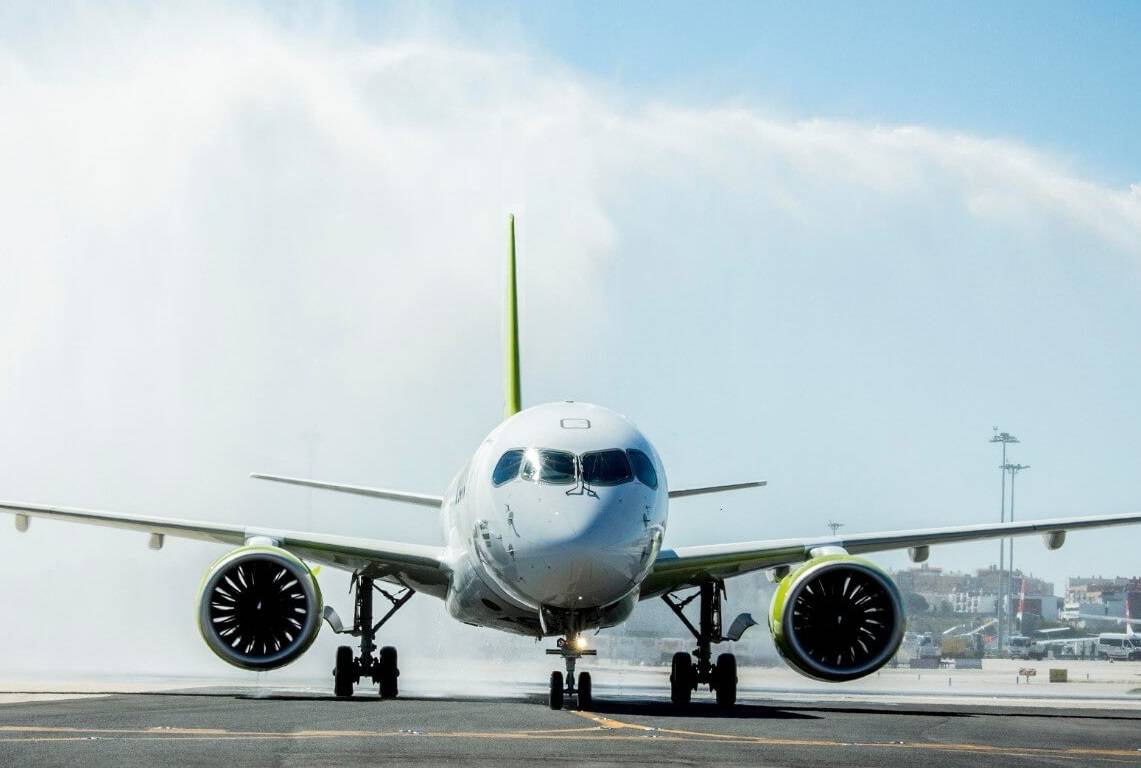 Airbus is wary of competing with itself – like it did with the larger of its A330neos and the smaller A350. Firm orders for a goody amount of A220-500 could sway them. But Air France/KLM and others aren't exactly overflowing with cash, in this Covid-19 era.
Stay tuned, but arm yourself with patience. Narrowbodies could still get more interesting. We only heard of Airbus' engine-shopping for smaller jets two days ago, after all…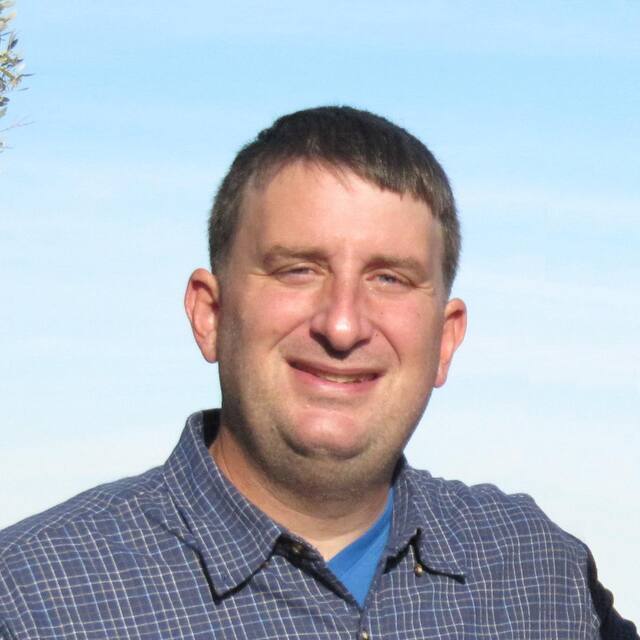 Spyros Georgilidakis has degrees in Business Enterprise and Management. He has 14 years of experience in the hospitality and travel industries, along with a passion for all-things-aviation and travel logistics. He is also an experienced writer and editor for on-line publications, and a licensed professional drone pilot.