Boeing is busy assembling the first T-7A Red Hawk, and it may well be that the company's next airliner will depend on how well this project works!
It is not immediately apparent why the Boeing T-7A Red Hawk might have something in common with Boeing's next airliner. Other than Boeing being the manufacturer of both of them, anyway. Or more correctly, Boeing does the final assembly, since many parts come from partners and/or subcontractors. And this last detail is key here.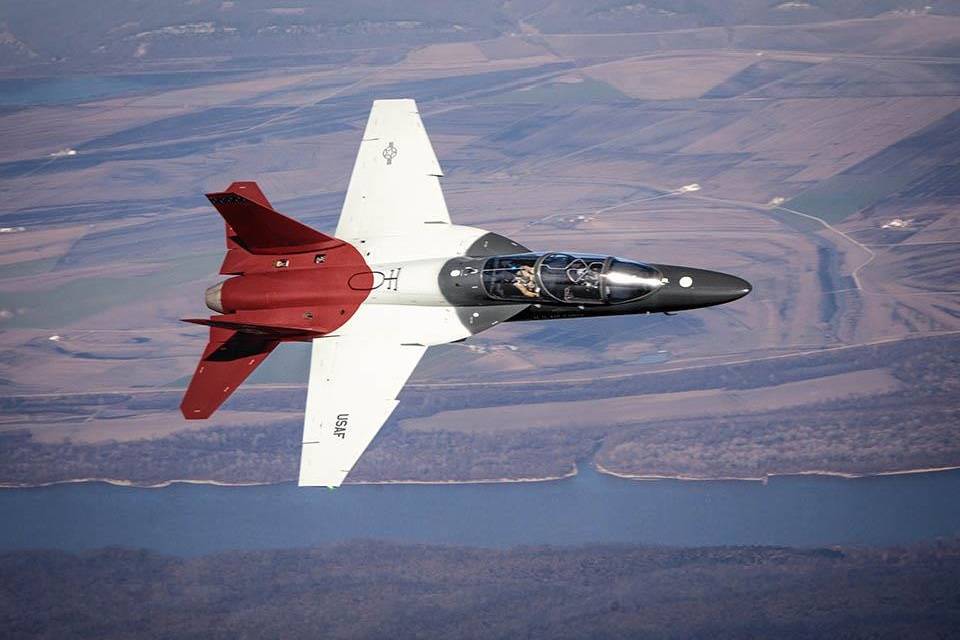 If you're not familiar with the Boeing T-7A Red Hawk, this will be the next advanced jet trainer for the US Air Force. Boeing won the contract for the T-X program in 2018, for a trainer to replace the venerable Northrop T-38 Talon. It's a long overdue replacement; the first T-38 trainers first flew in 1959. As a design, it's only a couple of years younger than the Boeing 707!
Why the US Air Force took this long to replace its advanced trainer is a long story. For many years to program had low priority, in large part because the T-38 worked rather well. More recently, USAF specified a highly-agile aircraft, as a replacement. This isn't quite how a lot of other trainers are designed. It was a long and interesting contest, that Boeing eventually won with its T-7A Red Hawk.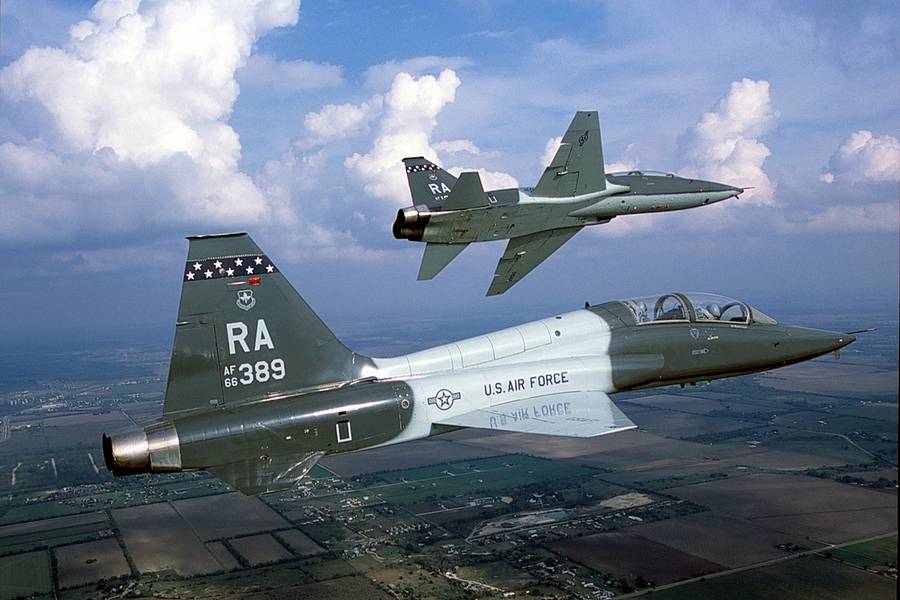 Next Boeing Airliner
But what does any of this have to do with airliners? It has little to do with aircraft design, but the trainer could have a lot in common the airliner, in terms of manufacturing and assembly. A lot of Boeing's T-7A Red Hawk is currently coming into the US, from Sweden. Saab in Linköping, Sweden is manufacturing a lot of the aircraft at the moment. They actually had a big hand in its design, as well.
The way the T-7A Red Hawk may impact Boeing's future airliners, is in its manufacturing. A week ago, the manufacturer announced that the aft (main) section of the T-7A that Saab builds, was joined with the front section of the aircraft. It was a digitally-managed process, that took less than 30 minutes. This is 95% less time than what a traditional splicing process takes.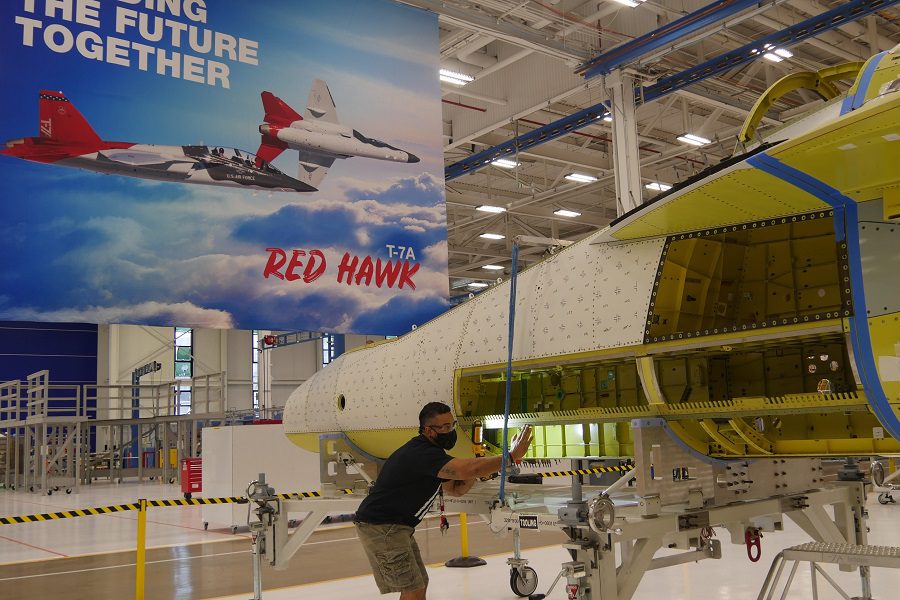 Chuck Dabundo, Vice President and program manager of Boeing T-7A programs, said:
"This moment marks a key stage in the evolution of the T-7A Red Hawk. Employing digitally advanced manufacturing and build techniques developed by Boeing over the past two decades, we are bringing this trainer to future pilots sooner than ever before possible and with greater quality."
The company also notes a definitive quality improvement with the processes. They rate an overall quality increase at 50%, with "as much as a 98% reduction in drilling defects". This first Boeing T-7A Red Hawk will be the first 'engineering and manufacturing development test asset', or pre-production aircraft. There are already two flying prototype T-7 aircraft. When finished, Boeing will use this pre-production aircraft for static tests.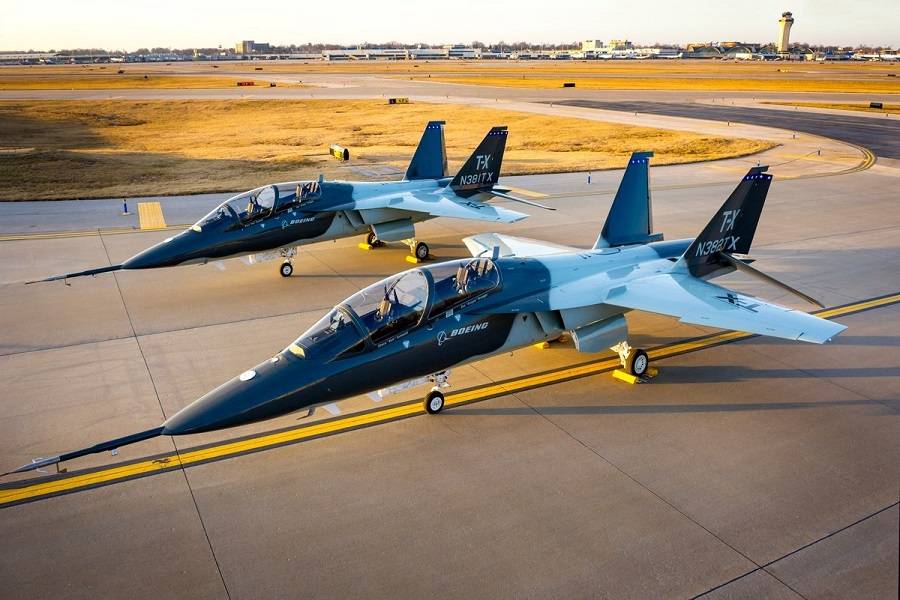 Boeing Aircraft Assembly And T-7A Red Hawk
Boeing may have hailed the T-7A Red Hawk's manufacturing as the result of decades of development, but some observers disagree. To many, this is exactly the kind of digital manufacturing expertise that was missing from Boeing. It is something that troubled them in the 787's production.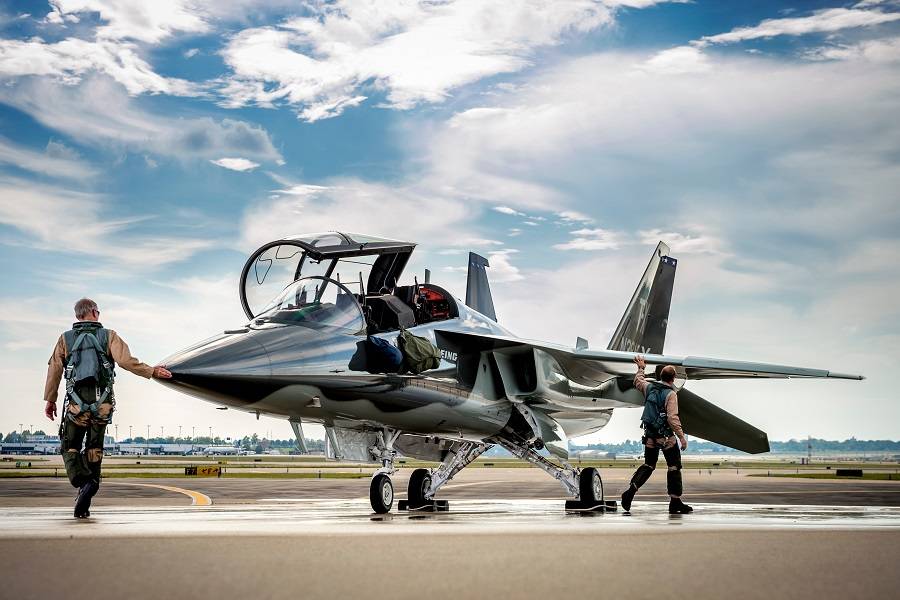 The T-7A Red Hawk could become Boeing's catalyst in lowering development and manufacturing costs, while eliminating quality concerns. For some time now, Boeing CEOs have alluded to such manufacturing developments. Most recently, we saw current company CEO Dave Calhoun repeat them, citing the T-7A splicing:
"The learning curves associated with getting efficient at composite development are significant. I believe Boeing has a huge advantage on that front. How we bring that engineering modeling, the composite development work that we've done over these years, and the quick, simple assembly like we've demonstrated with the trainer airplane and other defense programs .

"We have to do it at scale, and we have to prove to ourselves we can do it at scale. But in my view, those are going to be the advantages for the next airplane that gets developed. And I just love where Boeing is positioned on that front when the time comes."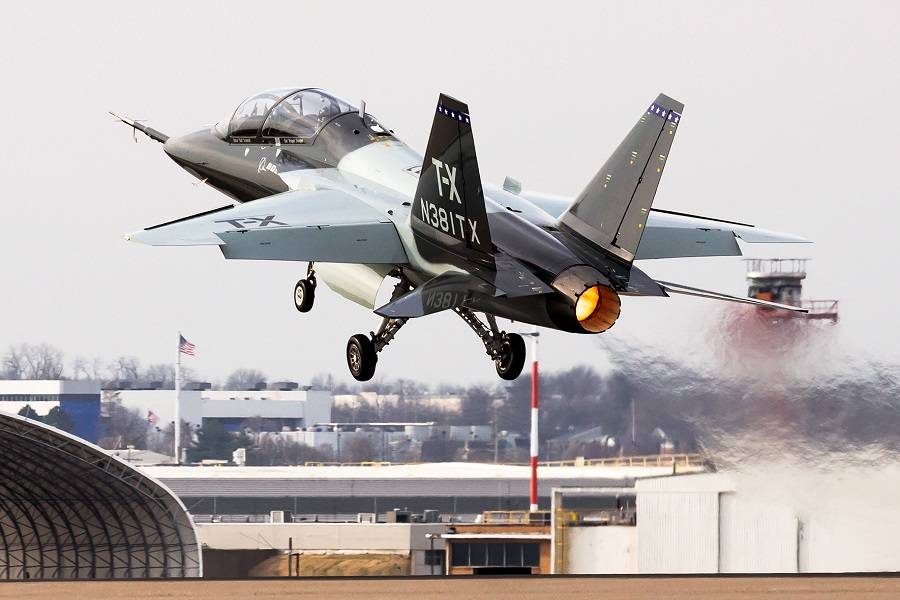 These statements and the T-7A Red Hawk's progress tells us little about the shape of Boeing's next airliner. But we do know that many of Boeing's suppliers are working with the manufacturer on several aspects of it.
It's also unclear to what extent this constitutes an advantage for Boeing over Airbus. Decentralized production has been a feature for Airbus aircraft since the company's inception. However we know little about how these gains in Boeing's assembly of the T-7A Red Hawk compare with Airbus' practices.
Source: Leeham News