Boeing got another freighter sale for its 777F, from Silk Way West Airlines. It is the first sale of the 777F in that part of the world.
Sales of widebodies have been problematic in the crisis, but of course cargo is a completely different animal. Times are very hectic, and cargo operators need to be on their toes to keep pace with developments. But if regular airlines can get some much-needed cash flow with so-called 'preighters' (temporary conversions), cargo operators are booming. Silk Way West is such a cargo airline, operating from Baku, Azerbaijan.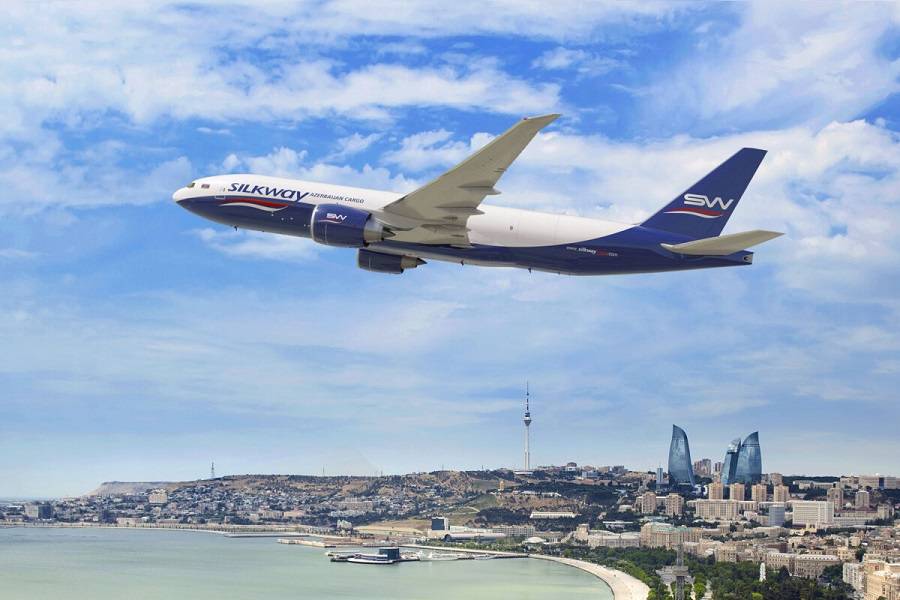 Silk Way West is an existing Boeing customer, with a fleet of ten 747 freighters. Half of them are 747-400F models, averaging a bit over 19 years of age – not bad for freighters. The other half are much newer 747-8F models, averaging less than six years! The airline has ambitious plans to expand its operations, hence the need for five 777Fs.
Silk Way West – And East?
Interestingly, Silk Way West has a sister airline, called Silk Way. They operate aircraft like the Antonov An-124 and the Ilyushin Il-76. So the 'West' airline has western aircraft. However the two companies operate independently, and even have different logos! Zaur Akhundov, Silk Way Group president said this about this order:
"This deal is an incremental part of our fleet renewal and our commitment to meet our customers' expectations. I am confident that the acquisition of new freighters will further strengthen our leading position on the global air freight market for the next 15 to 20 years."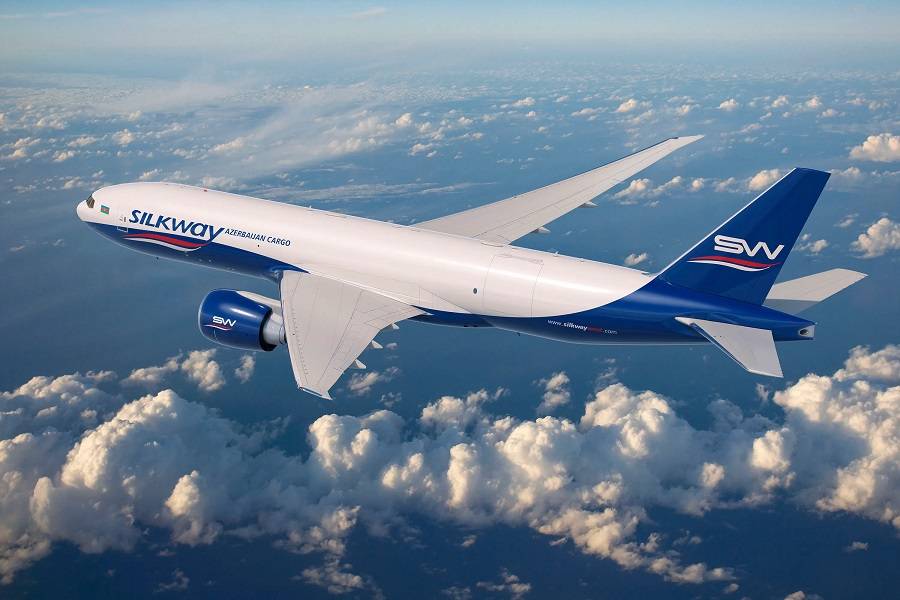 All aircraft types in Silk Way's group (west and other) are capable of hauling outsize loads. This is something we also see with operators like Cargolux and AirBridgeCargo – although the latter has 777Fs, too. After the last 747-8F leaves Boeing's assembly line at Everett, the 777F will be the biggest in-production freighter. Unless (or until) Boeing makes a 777X freighter, of course. This has some bearing for current cargo operators, specializing in outsize loads.
Alternative Choices
However this is also the time when conversions of passenger 777-300ER models are emerging. Unlike them, the factory 777F uses the fuselage of the 777-200. So the conversions are a tad bigger, although they can carry essentially the same amount of weight as the factory plane. But for some freighter companies, volume matters more than weight. On the other hand, logistics operators are trying to use these unusual times to shore up resources for the future. So Silk Way West is buying new.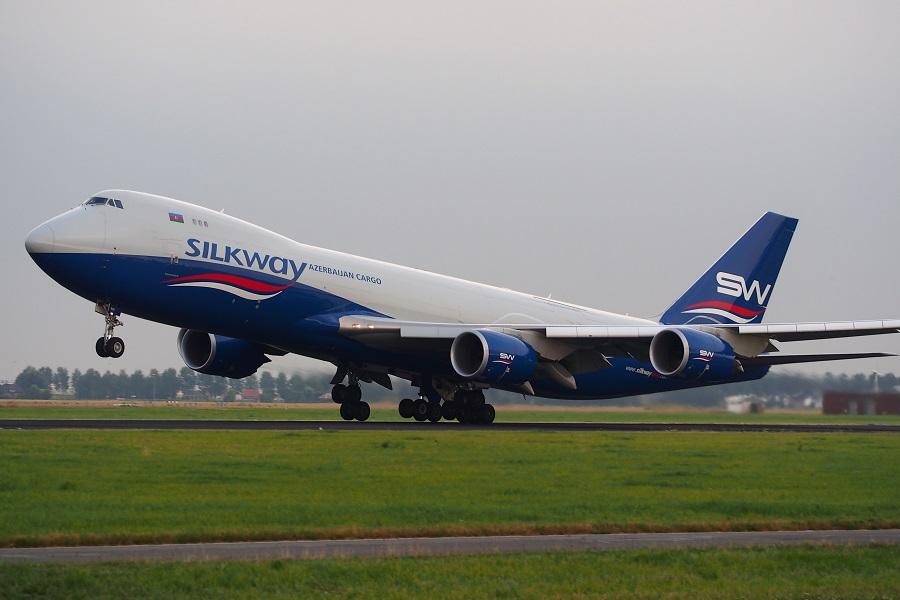 And purchases like this are likely to continue. Operators like Cargolux and UPS are posting very strong revenues and profits. Events are triggering fleet renewals or upgrades – or both. Boeing still lists the 767F for sale as well! However, customers like Silk Way West now show more more interest for the larger 777F.
Boeing hailed the Silk Way West freighter order as a break into "…the Caspian region and Central Asia" for the 777F. Whether it has to do with the 777F itself, or it's a break of necessity, because the 747-8F is coming out of production, is not clear! Either way, it's a development that Boeing needs in these times.