Building on its use of makeshift freighters in the pandemic, Indigo is now looking to make it into a permanent shift, building on its resources.
Never let a good crisis go to waste, they say. Like many airlines, IndiGo got a taste for the use of freighters, by temporarily reconfiguring its passenger jets. These "preighters" saw substantial use early in the crisis, to transport masks and other personal protection equipment (PPE). But much to the surprise of many, this turned out to be more than simply a last-ditch, one-off affair.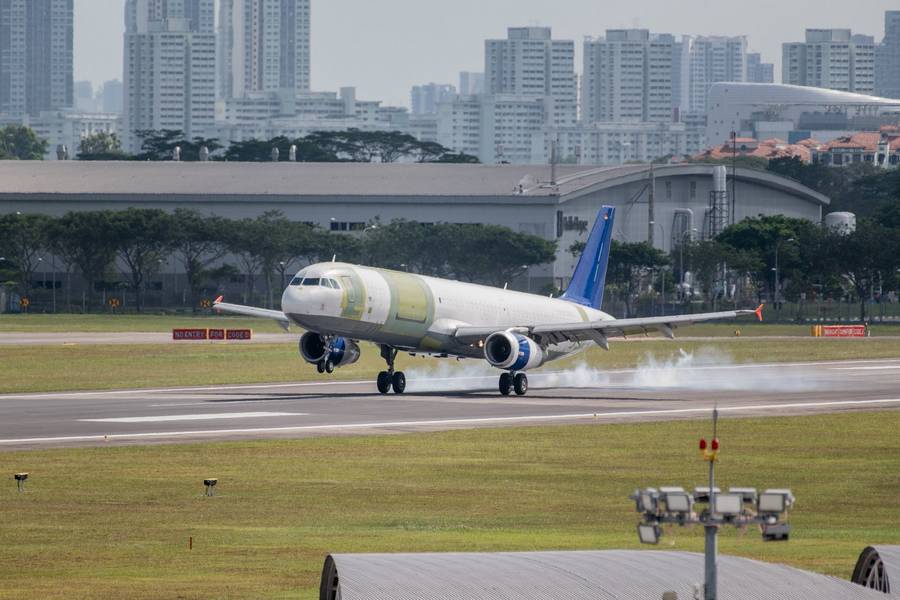 Combined with lower fuel prices, many airlines realized that these operations could be profitable. At the very least, they could keep their planes in the air and crews current! However, IndiGo and all other airlines know that ACTUAL freighters can carry far more load. Using passenger jets in this role introduced airlines to cargo forwarders and the rest of the supply chain.
The airline is a healthy Low-Cost Carrier (LCC), with a very strong domestic network. They were already up to 1000 daily flights before the end of 2020, many of them for cargo. The airline already had some pre-pandemic freight experience, thanks to its 'CarGo' programme. So having done their homework, IndiGo are looking to up their cargo volumes with purpose-built freighters. Or purpose-converted ones, strictly-speaking.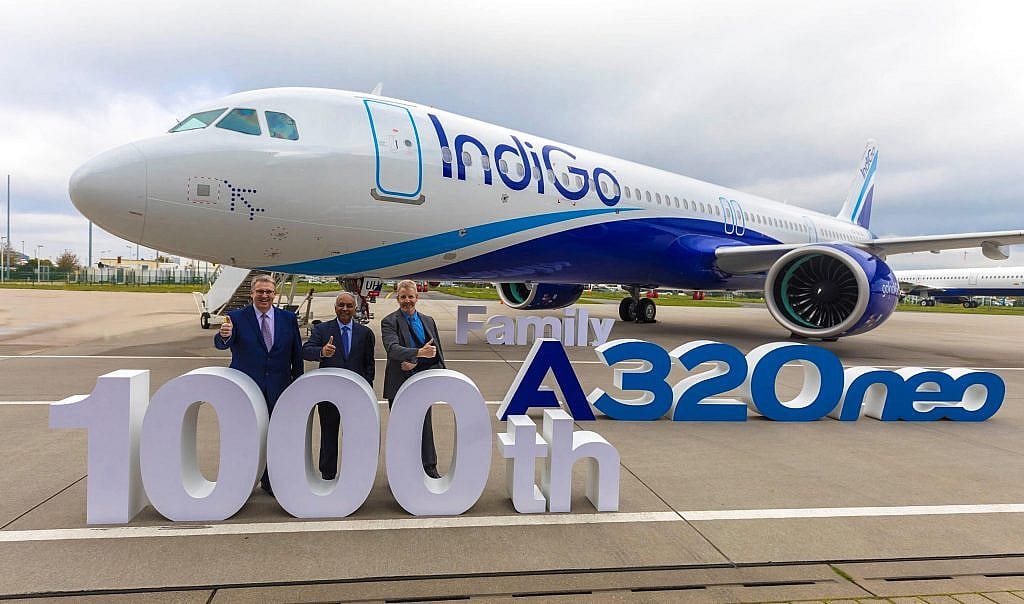 IndiGo And The Rise Of The A321 Freighters
And the timing for Airbus freighters is rather good. It has to be Airbus, of course, because 25 ATR-72s-aside, the airline is a single-type operator. But as it happens, they never had any A321ceo aircraft, only A320s. Airbus freighters only involve A321ceo conversions, so somewhat oddly, IndiGo is in the market for four of them! "Oddly" because the airline is in the process of completely overhauling its fleet, replacing all A320ceos.
This would not have been possible just two years ago. The very first A321P2F flew a little over a year ago. These are the freighters that IndiGo has its eye on. It is a programme that Airbus itself is working on, in partnership with ST Engineering, originally from Singapore. The two partners have formed Elbe Flugzeugwerke (EFW) as a joint venture. That first aircraft got its supplemental type certificate (STC) a few months, later, and went to the first customer, Qantas Post, in October.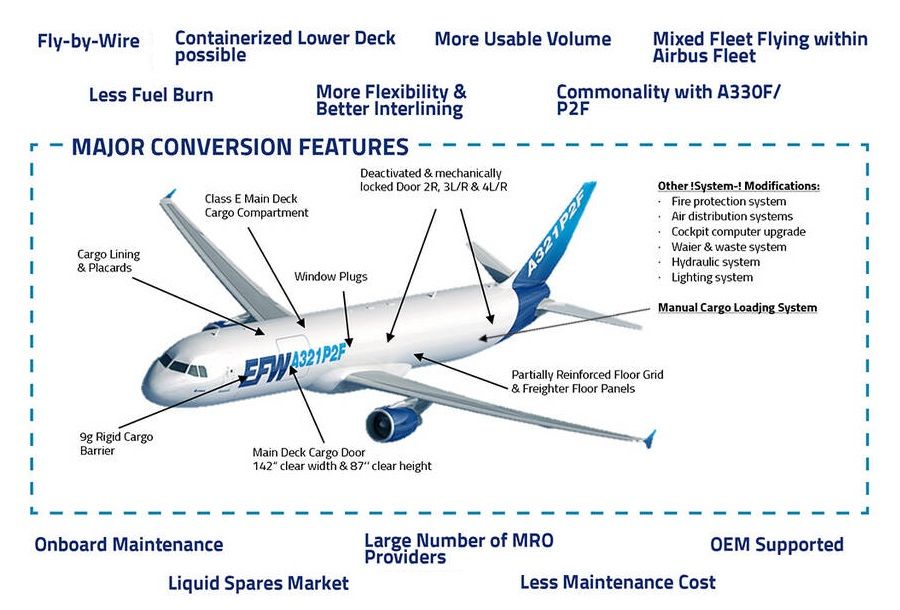 Interestingly, the same year (2020) saw the launch of a second A321 freighter program, called the A321PCF. The company handling this is Precision Aircraft Solutions, in Florida. They expect to get their FAA STC this year. And as an extra twist, their first aircraft will go to Vallair, the same lessor that Qantas Post leased its first A321P2F from!
A Freighter In High Demand?
So Indigo timed its search for freighters reasonably well. Airbus hasn't concentrated much on freighters over the years. They relied on the A300-600F for a while, keeping it in production until 2007! The A330F hasn't sold very well, either. They started offering conversions of passenger A330s first, perhaps on the back of development work for military A330-MRTT conversions.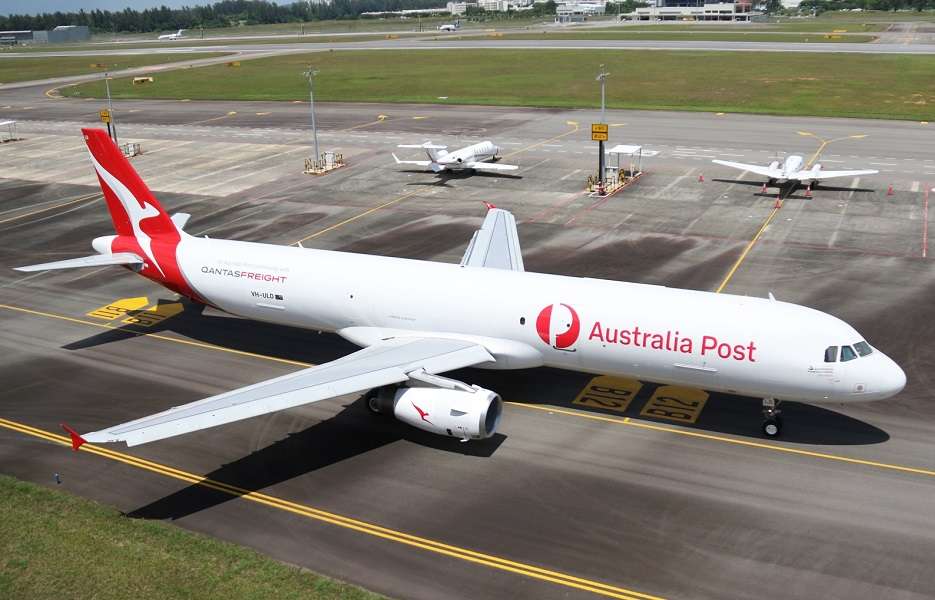 Airbus then looked into the A321P2F freighters that caught IndiGo's eye, to replace old Boeing 757s. One ace up the A320 family's sleeve is that they can take ULDs (unit load devices, i.e. cargo boxes) in the hold. The 737 can't do this, so the A321P2F/PCFs already have an edge on them. The 757s can take ULDs, but they're not getting any younger. They still have the edge on the A321 in terms of range, however.
IndiGo is one of Airbus' most valuable customers in the pandemic, as one of few companies to continue taking aircraft deliveries. So perhaps it's not surprising that IndiGo is picking freighters undergoing conversion from EFW. The airline already has agreed with a lessor for two A321s. And they expect to finalize their agreement for the other two, soon. But depending on how things go, they could get more.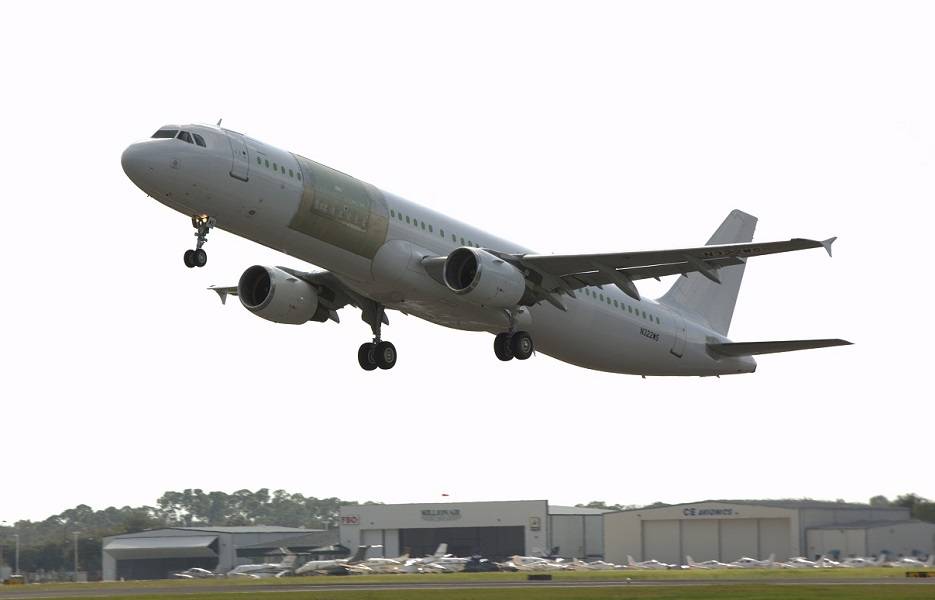 Other airlines, of varying shapes and sizes, have also made a switch towards freight in the pandemic. Some will carry the trend beyond this crisis, others won't. It will be interesting to see how many will end up going IndiGo's way with freighters. And how well they will do, of course. But also, we need to see how easily IndiGo will find time slots to convert its freighters. There quite an increased demand for these conversions lately…