On Tuesday Boeing announced that Atlas Air placed an order for four 747-8F aircraft. These will be the last four Queens of the Skies to be made. The last one will come out of the production line in Everett in 2022.
We have covered the fascinating history of the Boeing 747 many times. Originally seen as a stop-gap, the 747's designers made sure it could operate well as a freighter. This was because they (and everyone else) expected supersonic designs to overtake then-current airliners. That's why the plane has its cockpit positioned so high – and why it has its signature hump, of course. That door is why the 747 is so valuable to users like Atlas Air.
Boeing had already announced that they would stop producing the iconic aircraft in 2022. However, we didn't know who its last buyer would be. This mystery went away with this latest announcement. And Atlas Air is perhaps ideal as the last buyer of the 747, because they have sort of… grown into them.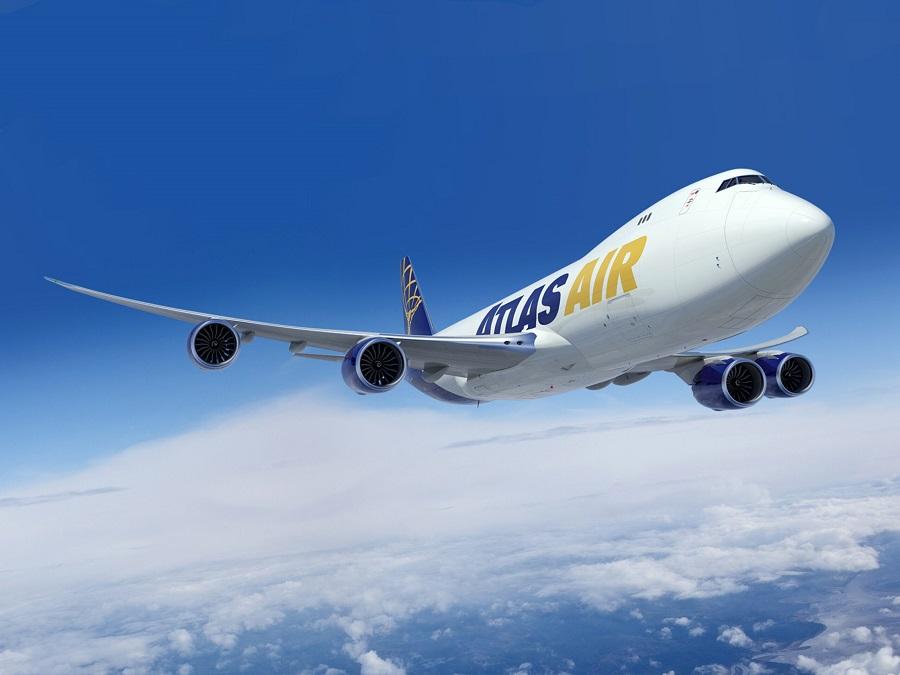 Atlas Air, The Biggest Single 747 Operator
There are now just 50 747s left in passenger service, around the world. But there are 213 freighter queens out there, hard at work. 34 of them belong to Atlas Air, not including another 15 747s that the company operates for subsidiaries or for others. Four of those are the special 747-400LCF Dreamlifters, that Boeing uses to carry 787 fuselages and wings. Atlas Air also have 6 747-400 for passengers.
Even if we discount the ones it operates for others, Atlas Air is today the biggest 747 operator in the world. And by the look of things, they will stay the biggest for some time to come. Their four new orders aren't impressive, in the overall scheme of things. But the key is that the 747 has become a unique and valuable niche aircraft.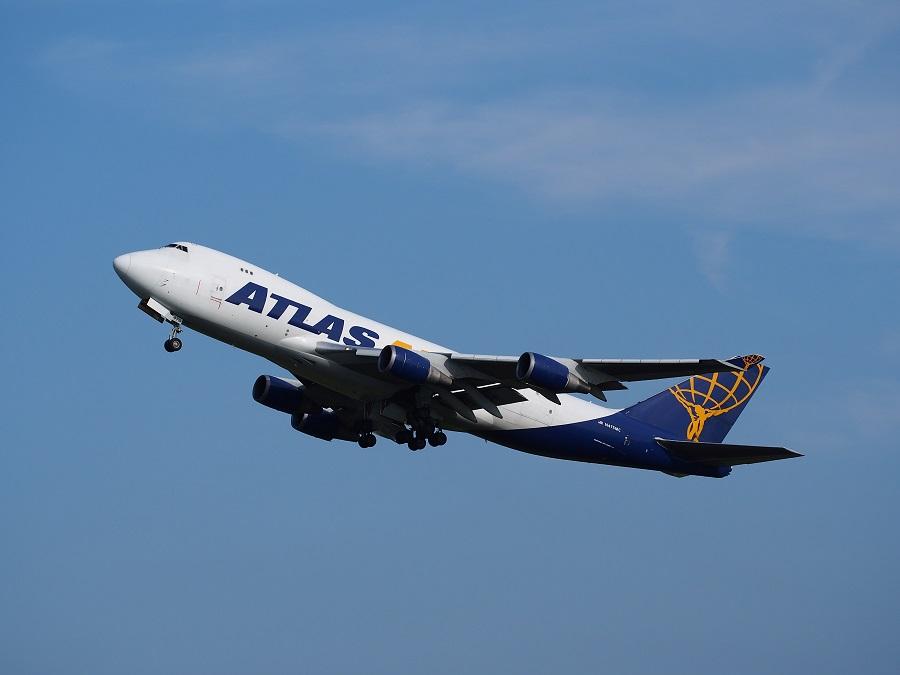 In 2020 we saw, among other things, many passenger airlines accelerating 747 retirements. Of course many other aircraft headed for a permanent spot in the desert, too. But no cargo 747s had this fate. Cargo aircraft were and still are in high demand. And companies like Atlas need the 747 for that one unique thing of theirs: that huge, gaping door at the front.
In passenger airliners, efficiency is King. So two engines are definitely better than four. In cargo, utility trumps efficiency, a lot of the time. If you have a lot of things to move, try a 777F. But if you have really large stuff, often only a 747 will do. Except maybe an Antonov An-124, or if you're looking for something extra special, the An-225.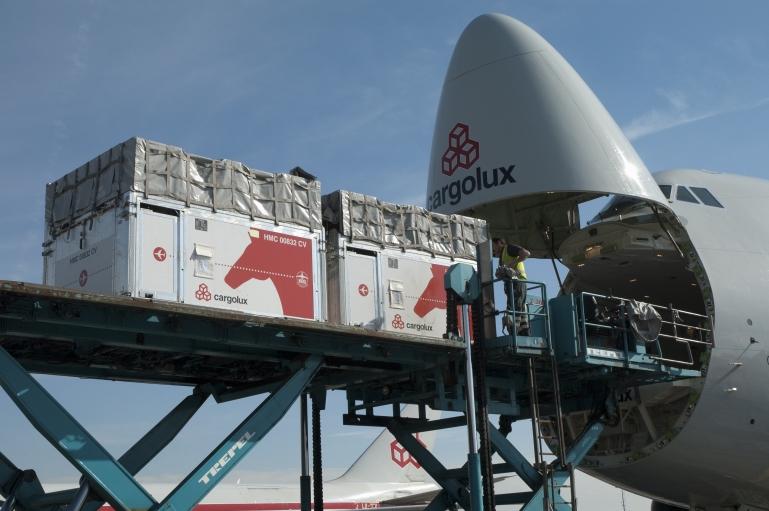 "Book-ending" The 747-8F
Atlas Air started its operations with a single 747 in 1993. In 2011, they became the first north-American operator of the 747-8. So picking up the last of them has a poetic symmetry, of sorts. On the announcement of this new purchase, John W. Dietrich, Atlas Air Worldwide President and Chief Executive Officer, said:
"The 747-8F is the best and most versatile widebody freighter in the market, and we are excited to bolster our fleet with the acquisition of these four aircraft. This significant growth opportunity will enable us to capitalize on strong demand and deliver value for our existing and prospective customers.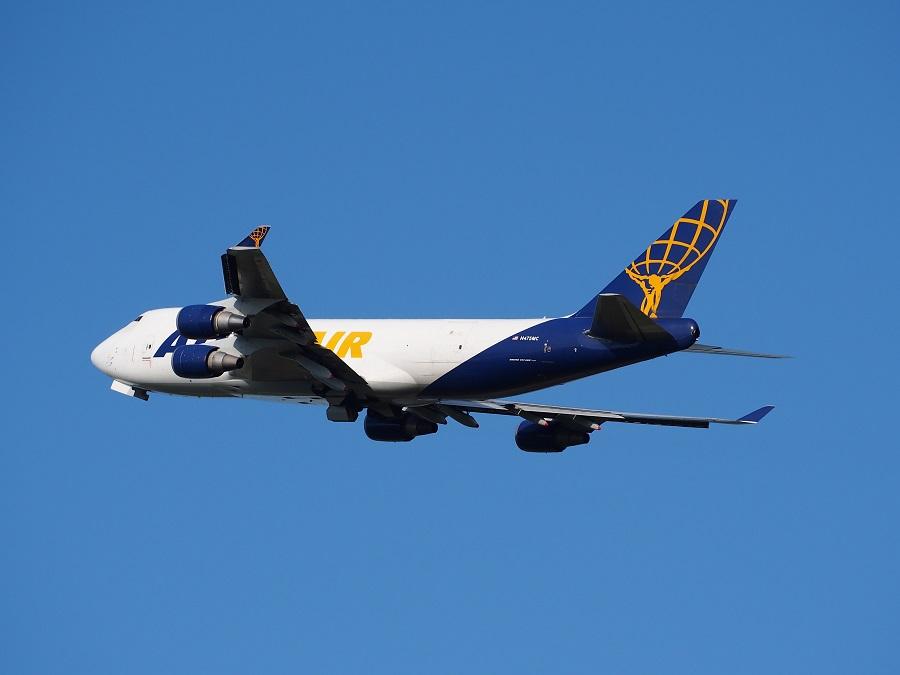 "The efficiency and capability of the 747-8F further complements our longstanding focus on leading edge technology. Dedicated freighters – like those operated by our Atlas, Polar and Southern subsidiaries – will continue to be in demand as the global airfreight market, particularly the e-commerce and express sectors, continues to grow."
Boeing has not had a good couple of years, to put it mildly. Its order book tool an unprecedented hit in 2020. However they still make around 90% of the air freighter fleet out there. Airbus is eating into this percentage, mainly with new conversions. The loss of the iconic 747, when Atlas Air get their last planes, will be a pivotal moment for Boeing.