Boeing has all but launched a freighter version of its upcoming 777X, while Qatar looks set to be the launch customer. But why next week?
Boeing is not having an easy time with its widebody line-up. The manufacturer has largely come out of its 737 MAX troubles – certification of the 737-7 and 737-10 non-withstanding. But with some signs of long-haul recovery on the horizon, the production issues of the 787 are beginning to bite. Boeing's latest numbers show that the 787 program incurred a $4.5 billion loss in Q4 of 2021. This has taken the shine out of Boeing's return to positive cash flow – thanks to the 737 MAX's sales.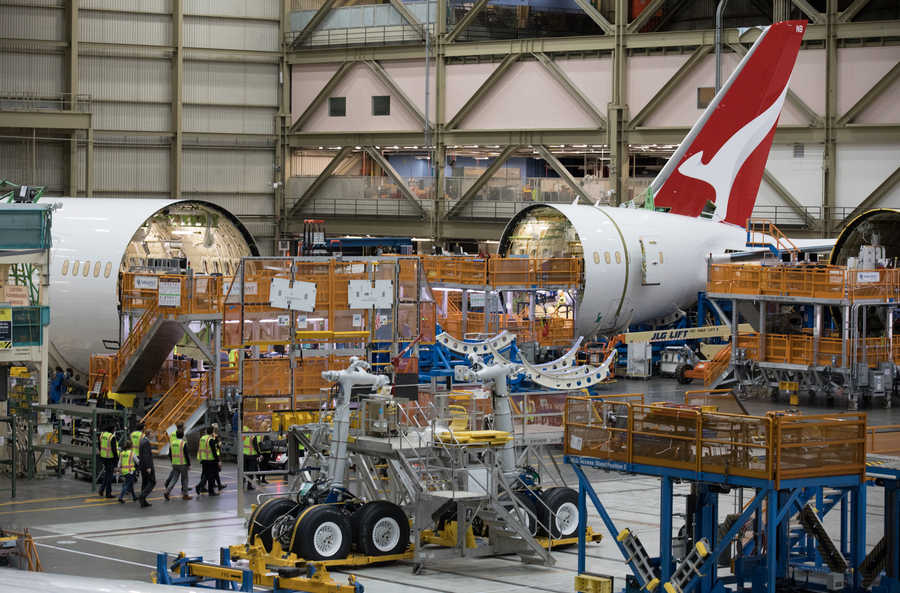 And then there's the 777X. Development of the passenger version remains behind schedule, as Boeing faces challenges with the FAA – and possibly others, too. But Boeing has always valued the freighter market, and it was only a question of when a 777X freighter would come – with Qatar Airways seemingly waiting. This "when" could come as early as next week.
Augmenting A Young Freighter Fleet
The Emir of Qatar will visit Washington next week. And according to some sources, this is when Qatar Airways and Boeing will announce a launch order for the 777X freighter. At the moment, Qatar has an all-Boeing freighter fleet, consisting of two 747-8Fs and 26 777-200Fs. And we know that the airline wants to increase the size of this fleet, as it recently sold its A330Fs.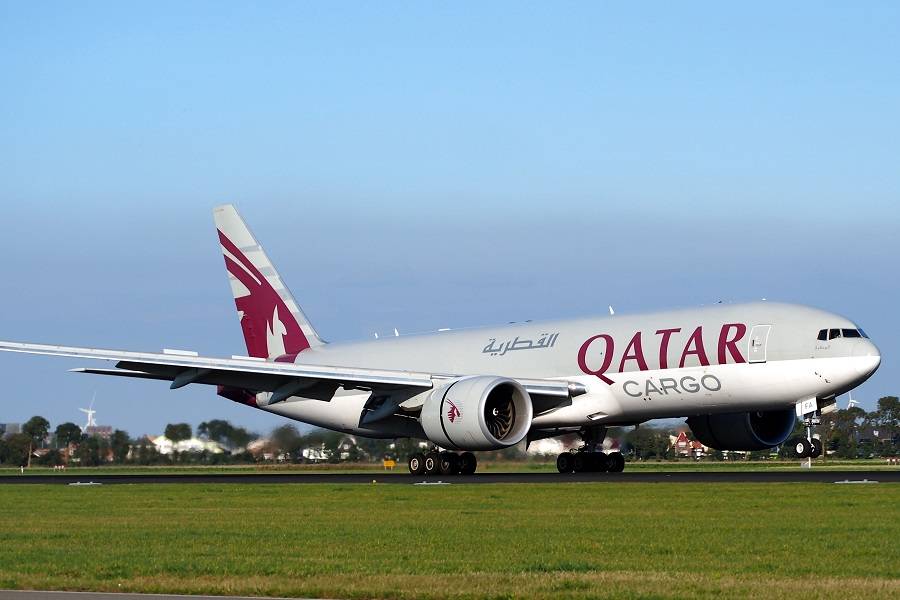 Nominally, Qatar would want the 777X freighter (aka 777XF) to replace its 777-200F fleet. However, some of these existing 777Fs are really young. Their average age is just under 5 years old. Two of them are less than a year old! But as we've seen with Qatar's retirement of its A330Fs, it's not afraid to sell/retire young jets, in order to grow.
So, how many 777X freighter aircraft will Qatar get? That seems to be the $14 billion (at list prices) question, according to industry sources. The order could number as many as 50 aircraft. However, this figure includes an unknown number of options. For now, neither the airline nor the manufacturer would comment on such an order.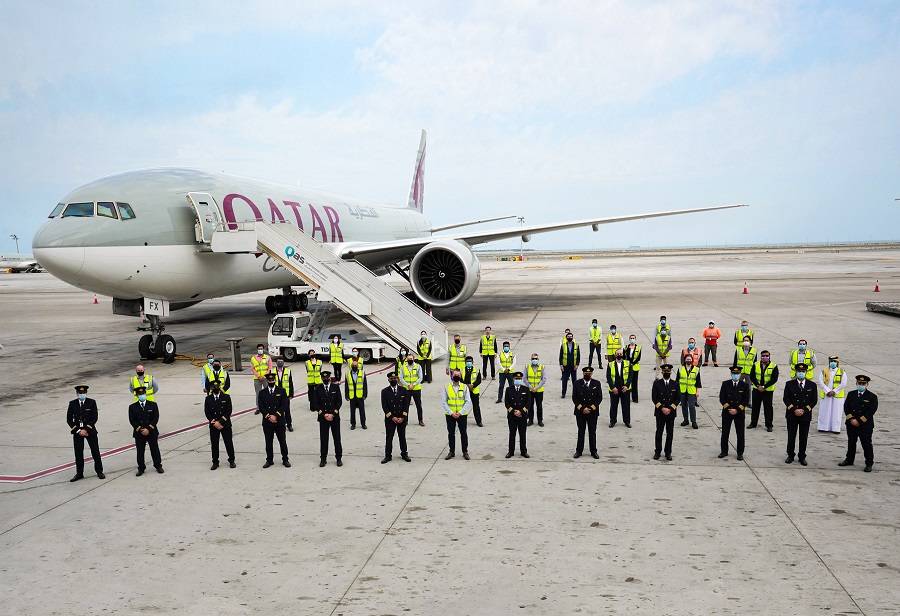 The 777X Freighter, Qatar And the A350F
A 777X freighter order from Qatar would inevitably come with the airline's Airbus A350 story, as a backdrop. Some months ago, Airbus would have hoped that Qatar would become the launch customer of its A350 freighter. Obviously, with the two sides now trading blows, such an order is out of the question.
More to the point, Airbus didn't really get a "blockbuster" launch order for its A350F. As we saw, Air Lease Corporation (ALC) ordered seven freighters, CMA CGM later ordering four more. Singapore Airlines became the first major carrier to sign up – for seven aircraft (plus five options). There's also Air France, which has ordered four. That's 22 firm orders.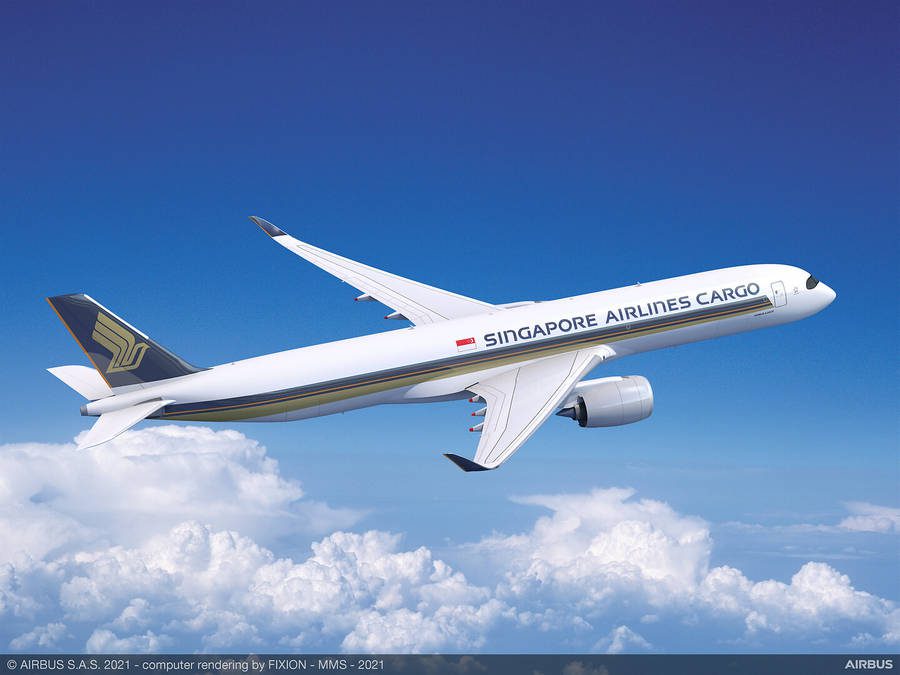 A Qatar order for the 777X freighter should comfortably beat the above. And this should put Boeing in the lead of 'new generation' freighter orders. This isn't just a matter of "bragging rights", for the two manufacturers.
Boeing may be the current freighter king, but new legislation coming in force in 2028 will level the playing field. So the performance of the 777XF vs the A350F could be something to look out for, for some time. Meanwhile, Boeing's current 777F is still getting orders, remaining a stable income stream for the manufacturer.