A new development in the Airbus and Qatar Airways dispute sees the manufacturer revoking the Gulf carrier's order for 50 A321neo aircraft. Soon afterwards, Qatar released a video of the paint damage of two of its planes!

The dispute between Airbus and Qatar Airways is going up a gear. We have already seen the airline suing the manufacturer, over issues with several of its A350s. Two weeks ago, we learned that Qatar wants over $600 million from Airbus in compensation. That's on top of a $5 million-per-day compensation, for as long as its aircraft remain out of service.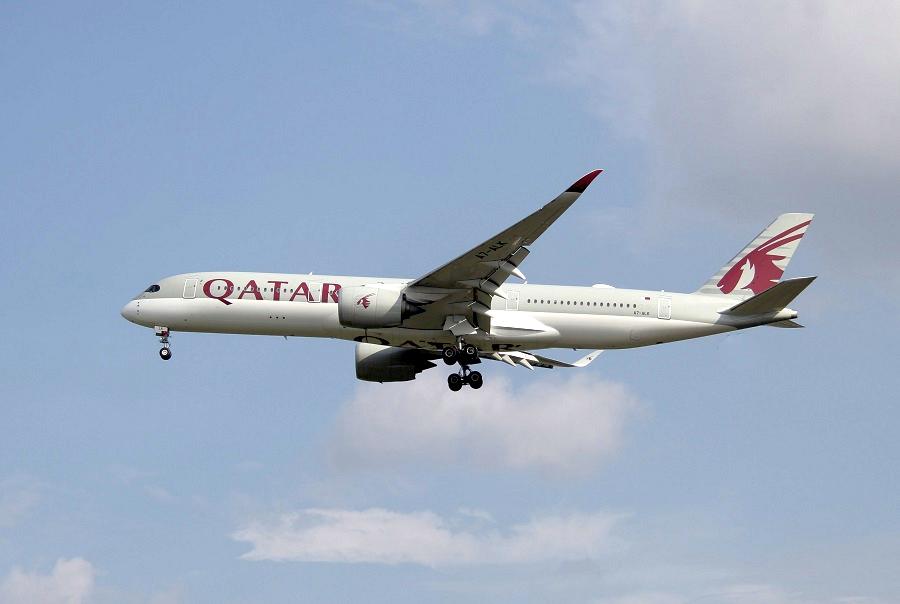 After previously staying mostly quiet, Airbus is now disputing Qatar publicly – and just brought an A321neo order into the fray. Qatar has a fleet of single-aisle Airbus aircraft, consisting primarily of the A320. The carrier is focusing on long-haul operations, but it needs these jets for less dense routes. Qatar intends to explore more such routes, hence its Airbus A321neo order.
Qatar's Airbus A321neo Order
This order is for 50 aircraft and dates back to 2017. It actually goes back much further, since it originates from a previous order for 50 A320ceo aircraft. The airline upsized the order to the larger variant, also opting for the new engines. The planes would have featured what Airbus then called the 'ACF' option, with a new door and interior configuration. This Qatar choice is now standard on the Airbus A321neo fleet, as we've seen.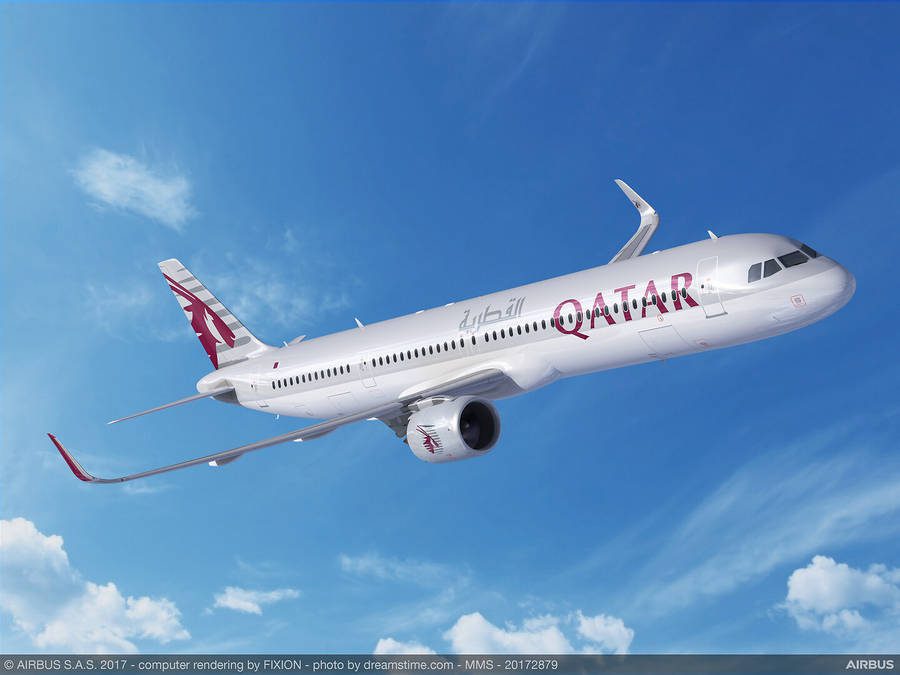 The very public dispute between Airbus and Qatar Airways has now been running for over a year. But for most of this time, it wasn't public. We first heard of it when Qatar decided to give an A350 a special livery, for the 2022 World Cup. A problem in the plane's finish halted the process. After various rumours about structural issues, Airbus then made this statement:
"Whilst undergoing a repaint at Shannon, Qatar Airways' Airbus A350-900 aircraft was observed to have some irregularities on the surface coating. The issue is superficial/cosmetic and only visible when the top coat of paint is stripped."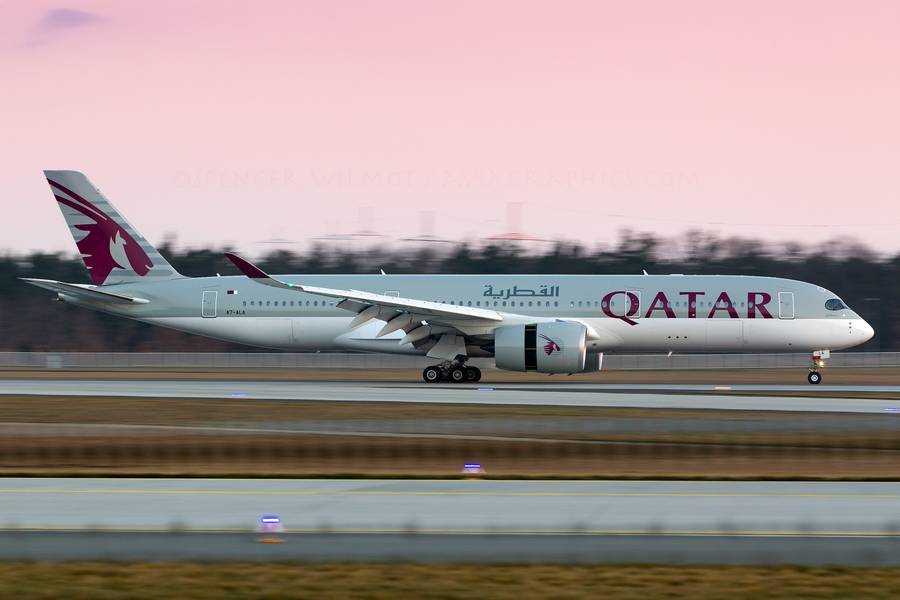 A350s, Flaws And Single-Aisle Orders
We later learned that Airbus already knew of the issue, because it had affected other A350 operators. But the manufacturer is adamant that the issue is only cosmetic. All other airlines as well as EASA, the European aviation safety regulator, agree. But both Airbus and Qatar are refusing to back down, with the A321neo order being the conflict's latest victim.
It has also emerged that Airbus has accused Qatar Airways of influencing its home country's regulator. Qatar's aviation authority has grounded a number of A350s with surface issues. Airbus accuses Qatar Airways of mislabelling the issue as a safety matter, calling into question the independence of Qatar's regulator.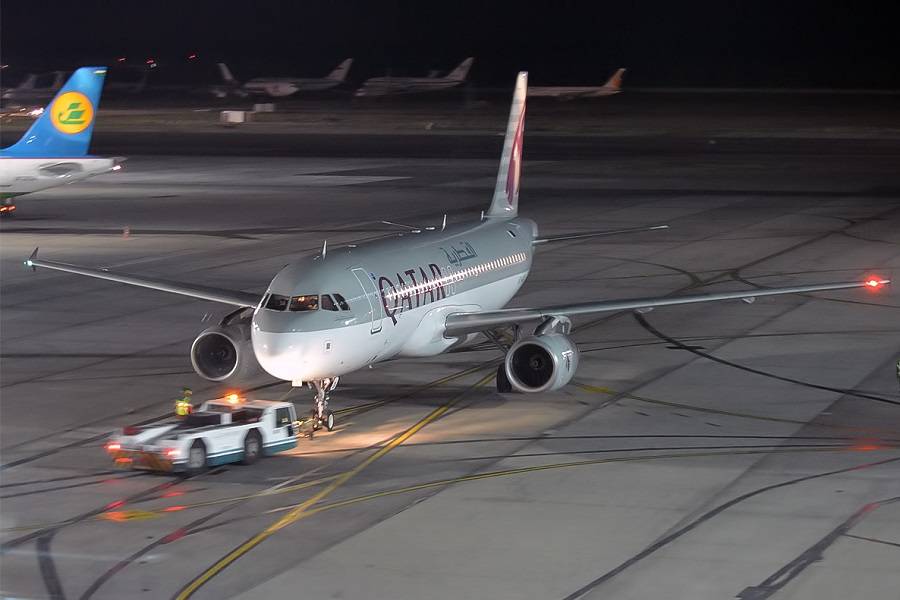 Qatar Airways is refusing deliveries of more Airbus A350s – but observers expect it to demand delivery of the A321neo fleet. The airline is asking British courts to stop Airbus from attempting to deliver more A350s until the manufacturer fixes what it describes as a "design defect". Hence Airbus' argument, about Qatar questioning the safety of its aircraft. As we saw, the issue has to do with an anti-lightning protection layer, under the A350's finish.
Qatar Releases Airbus A350 Paint Flaw Video!
We were waiting with interest, to see how Qatar would react to this new Airbus A321neo development. The airline didn't keep us waiting long, releasing a video (see below) of the damage to two of its A350s. Poignantly, Qatar Airways named the video "Qatar Airways Statement on Airbus A350 aircraft", without actually verbalizing any comment at all. Clearly, the airline believes the video speaks for itself. However, Airbus has only denied the safety implications of this affair, not the existence of damage.
As for the A321neos, Qatar is still yet to comment on this order. The jets are in high demand, as more airlines worldwide begin to ramp up. Sources indicate that Qatar expected to start taking delivery of these jets in a little over a year from now. So how urgently does the airline need them? Could Qatar court Boeing for a 737 MAX order?