In a strange incident, an Air Baltic A220 appears to have automatically shut down both engines as soon as it made contact with the runway. But fortunately, there were no injuries.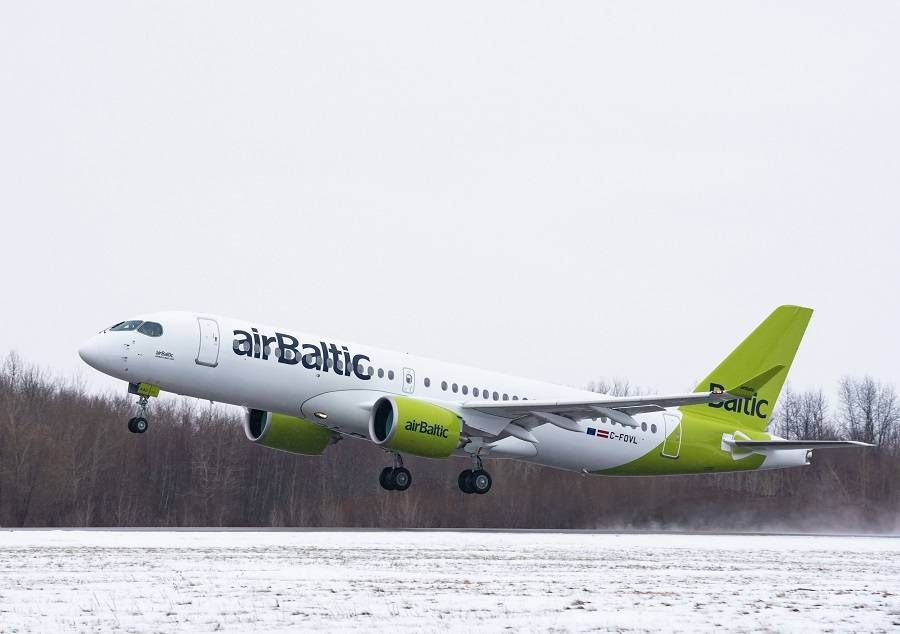 The incident happened four days ago, on Sunday the 11th. It involved a scheduled flight, BT-139, from Riga International (EVRA) in Latvia, to Copenhagen (EKCH) in Denmark. The Air Baltic flight appears to have been uneventful, until the A220's engines shut down on touch down in Copenhagen.
Fortunately, the crew kept their aircraft under control. After their engines shut down, they slowed their Air Baltic A220 down safely. And they even used a high-speed exit, to clear runway 04L in Copenhagen. After coming to a stop and waiting for around 15 minutes, they got a tow to the terminal. Finally, after unloading the flight's passengers, it appears that the aircraft was towed to a remote stand.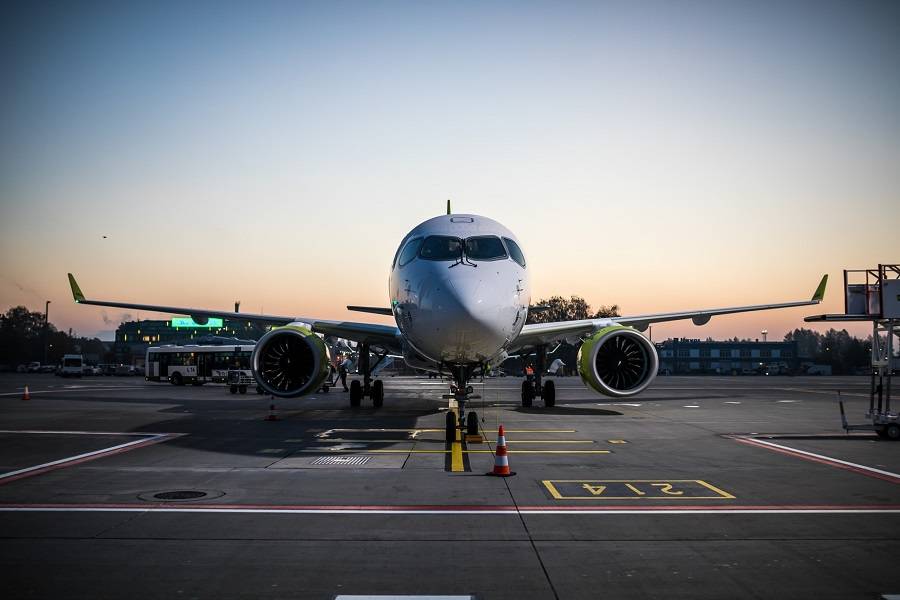 Air Baltic A220 Engines Shut Down – A Glitch?
We don't know why the engines shut down on this Air Baltic A220 crew. Some suggest that there are conditions in which the detection of a malfunction could command an engine shut down, when the weight-on-wheels sensors show that the plane has landed. This isn't necessarily engine-specific. In 2019, a Boeing 787-800 with Rolls-Royce Trent engines had a very similar incident. But that event (also no injuries) is still under investigation.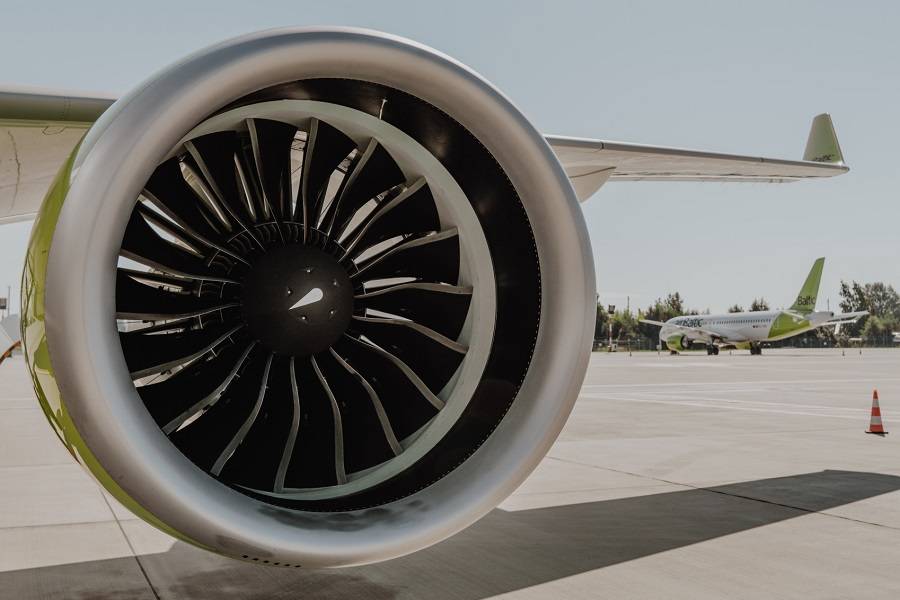 The aircraft in this incident is an Air Baltic A220-300, with tail number YL-AAQ. The jet is just over two years old, with the airline taking delivery of it on April 2019. And like all A220s, it has a pair of Pratt & Whitney PW1500G geared turbofan engines. As of this writing, the Air Baltic A220 has not flown again since the dual engine shut down.
The A220 has been a revelation since entering service in the last few years. In very broad terms, a smaller aircraft usually isn't as efficient (per passenger) as a bigger one. But the A220 has proven to be incredibly efficient and profitable for its operators. And this is something it owes, in large part, to those Pratt & Whitney GTF engines.
UPDATE
We have received key information, that provides more insight into this incident. For more, click HERE!