Qatar Airways's CEO is talking about a possible "large cargo order, a freighter order," that seems set to be for the Boeing 777XF. Or does it?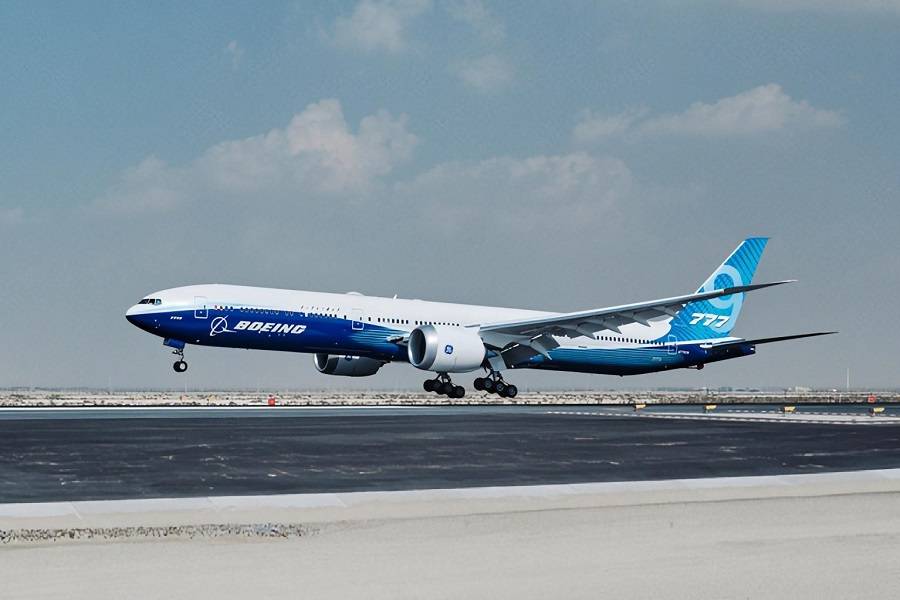 Both Airbus and Boeing have pulled all the stops to make an impression at the Dubai Air Show. However, in terms of order volumes, Airbus appears to have a commanding lead. This is largely thanks to an order of 255 aircraft from Indigo Partners, for four airlines. Then came Air Lease, with its 111 aircraft orders – which included seven A350 freighters.
Overall, freighters have featured heavily in the show, with Qatar making favourable noises about the 777XF. And Boeing has the edge on freighters at the show, with orders for both new jets and conversions. Plus, the American manufacturer got to display its 777X demonstrator for the first time at an airshow. The massive widebody wowed the crowds with steeply banked turns and even steeper climbs, thanks to its two 737-sized engines.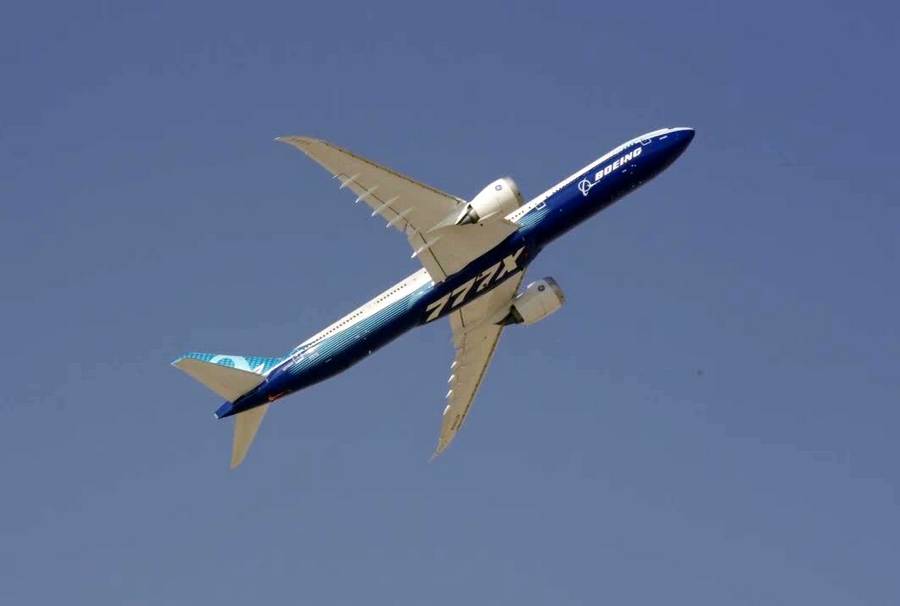 Qatar, The 777XF And Attractive Proposals
Qatar Airways CEO Akbar Al Baker doesn't mind adding a bit of controversy in his statements. Also, he has a long history of playing Airbus and Boeing against each other. And with Boeing looking for the best way to launch the 777XF, after Airbus' launch of the 350F, the Qatar CEO has an irresistible opportunity. Speaking to the press, he said:
"We are seriously looking at placing a large cargo order, a freighter order, because… as we are also growing our freight business, we need to be sustainable in that and we are going to imminently place a large freighter order.

"Of course, I cannot tell you with whom we are going to place the order. But one thing I can say is that the proposal we have received from Boeing is very attractive to the airline."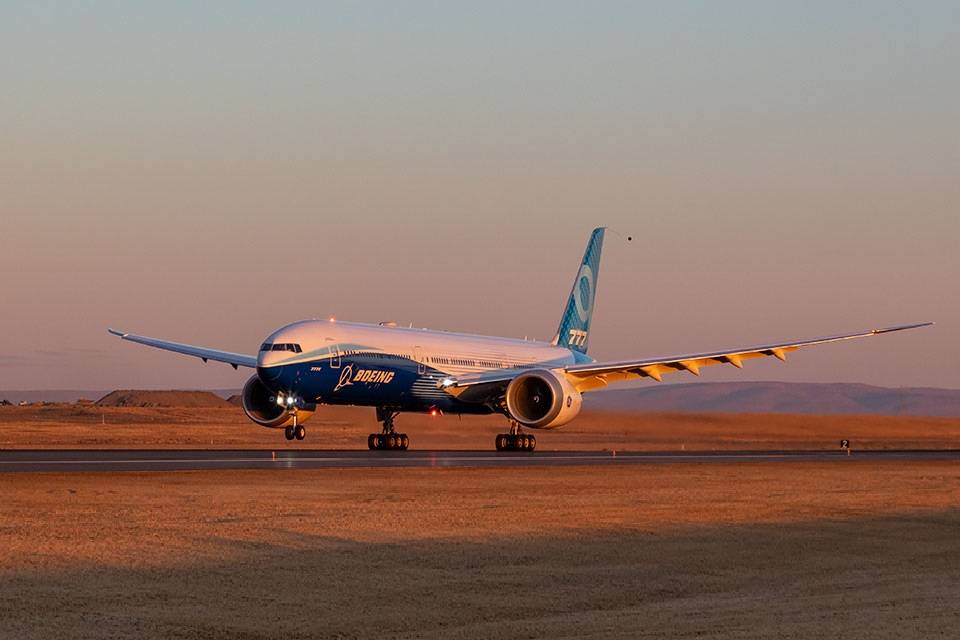 The Qatar CEO was speaking about the 777XF during a ceremony presenting the 777-9 prototype to the public. This was actually in Doha, Qatar, after the jet made its impressive debut in Dubai. Al Baker knows how important a large launch order would be, for Boeing. The Qatar CEO highlighted the importance of performance and efficiency, something the 777XF and A350F both have in spades.
Qatar Airways has had a tense relationship with Airbus lately. The tension related to complaints about the surface treatment of a number of its A350 passenger jets. This disagreement has been ongoing since last January. But it really heated up over the summer months (in the northern hemisphere), when Qatar grounded several of these jets. Airbus and EASA (Europe's Aviation Safety Authority) have both denied that these issues affect flight safety.
Operational Aspects, And A Waiting Game
Qatar now has an all-Boeing freighter fleet, making the 777XF a good fit, in operational terms. Unusually in these pandemic times, Qatar sold its fleet of factory A330 freighters, earlier this year. However, the A350F belongs in a different category. Airbus revealed more details about the numbers of the A350F, including its maximum cargo payload of 109 tons. Qatar says Boeing is describing the 777XF as a 110-ton freighter.
But one potential issue for the Qatar Airways CEO is that Boeing perhaps isn't ready to launch the 777XF yet. The freighter would use the shorter 777-8 as its base. By all accounts, Boeing planned to launch the passenger 777-8 first, before moving on to the freighter. This timeline may now change. But this would affect current customers of the 777-9 and 777-8 – like Emirates.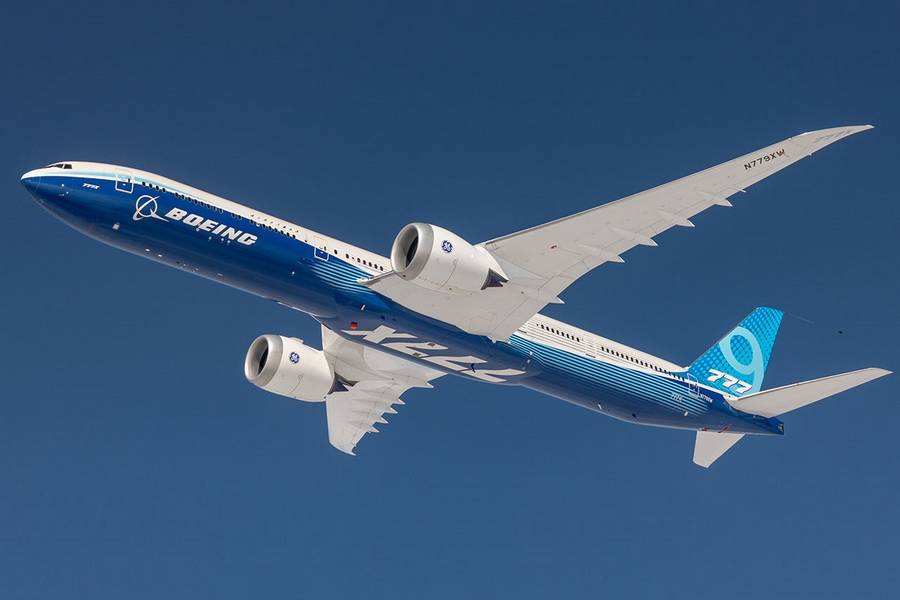 Emirates is already facing a three-year delay in deliveries of these jets. So introducing a further delay, to prioritise a freighter, isn't likely to sit well with them – to put it mildly. But perhaps Boeing could interest them in some of these freighters, too..?
The Gulf airlines need to use the Hub & Spoke model, relying on big jets flying from a single base. So big passengers and big freighters are very important to them. This is despite long-haul travel facing a much longer recovery period in much of the world, post-pandemic. So both Boeing and Airbus have a lot to expect from Qatar and other airlines in the region, for their 777XF and A350F respectively.