They haven't made it formal yet, but Airbus seems serious about launching an A350 freighter program – just when it will hurt Boeing the most.
There is a newer update to this story HERE
Let's make this clear, if it isn't clear already: Boeing is the undisputed cargo King. With the exception of the 787 (more about it later), they've made a cargo version of every jet in their lineup. OK it's been a while since the last factory-built 737 cargo (or combi) aircraft left a Boeing factory in the Pudget Sound region. But 737 converted freighters rule supreme, in the single-aisle cargo market. Until recently, their only threat came from converted 757s…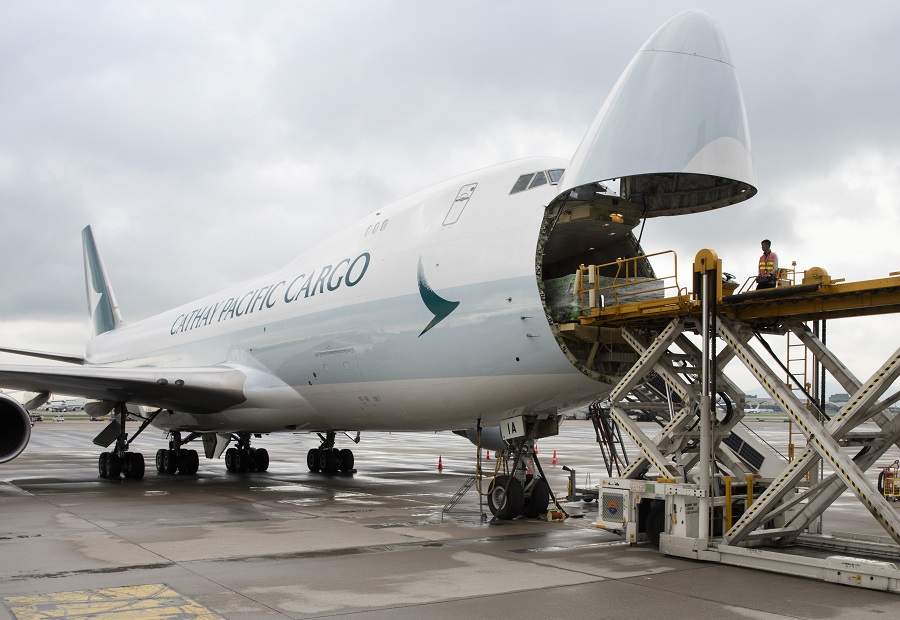 And until Airbus launches its A350 freighter, the widebody picture is even more in Boeing's favour. Airbus had a reasonably successful freighter in the A300-600RF. An A310 version got a bit of traction, too. But they could never hold a candle to Boeing. The 767 has been a cargo workhorse for decades. The 777F started a successful career in the early 00's. And the 747F, with its front-opening party trick, is the king of oversize cargo – at least when no Antonovs are around.
New Planes For New Rules
But as we've seen, Boeing's cargo dominance has an expiry date. The 747-8F is going out of production next year – and the last planes are already spoken for. Cargo operators love their 757 converted freighters, but Boeing hasn't made any money from their success for years. The 767Fs and 777Fs are still selling, of course. But they won't be for long. And that's where Airbus and its A350 freighter comes in.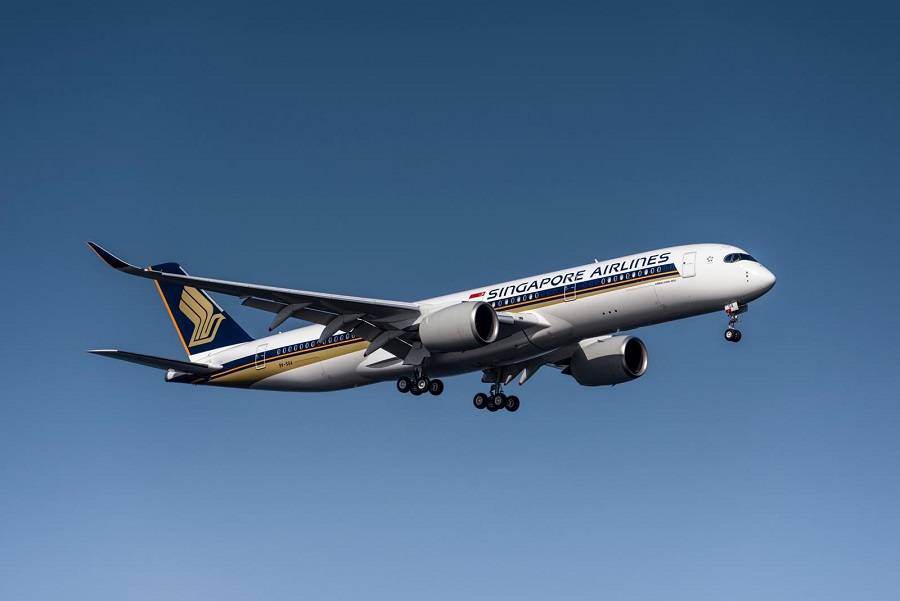 ICAO will bring on stricter emissions standards in 2027. The 767F and the current 777F won't abide by these standards. So, Boeing will not be able to sell more of these jets, beyond this date. This doesn't affect planes already in service, or existing passenger planes undergoing conversion. The change would have affected the A330F – if Airbus still made it. So these rules are wiping the slate clean, suddenly making an Airbus A350 freighter, a potential widebody cargo leader!
The MAKS air show took place recently in Moscow, and is still generating news. Airbus were busy promoting their aircraft, and reported a lot of interest in an A350 freighter. With many smaller cargo operators opting for conversions, Airbus has been focusing on bigger companies. Well before this air show, they approached both FedEx and UPS in the US. Both of these companies traditionally buy new freighters. And they both use A300-600s.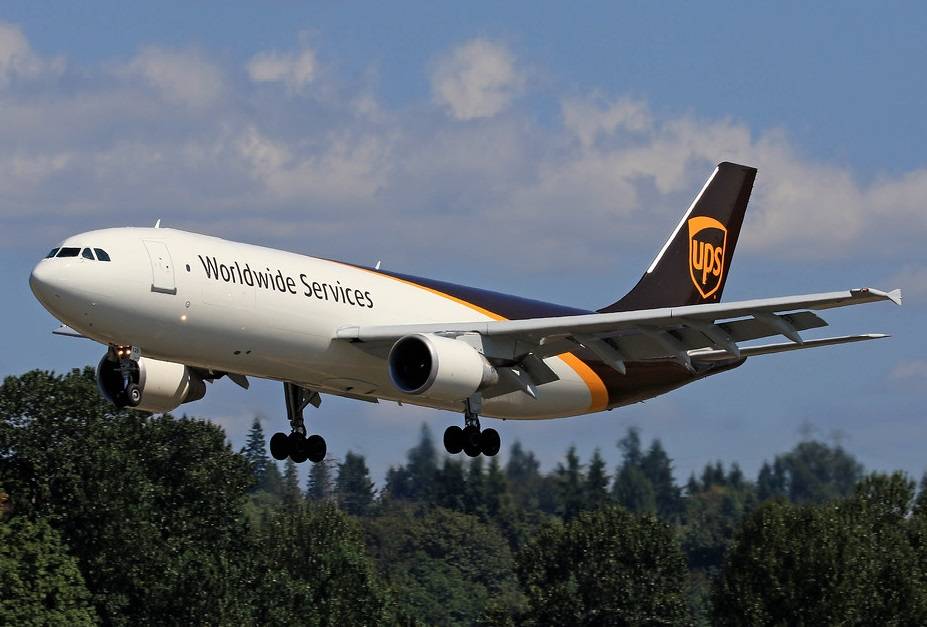 A Freighter For Established Airbus A350 Players
Airbus is also discussing such a freighter with existing airline users of the A350. These include Lufthansa and Singapore airlines. Qatar Airways have had a rather… tense relationship with Airbus lately, but they would like such a plane, too. More broadly, the pandemic taught many passenger airlines that a strong cargo branch, can help shore up their finances in hard times.
And it's not just the airlines that learned this pandemic-inspired lesson. Airbus is looking at diminishing demand for its A350 widebody, making development of a freighter version an increasingly attractive-looking investment. Some operators are coming up with more efficient ways to carry cargo in passenger cabins. Some are even working on STCs to increase the gross weight of these passenger jets, for cargo use.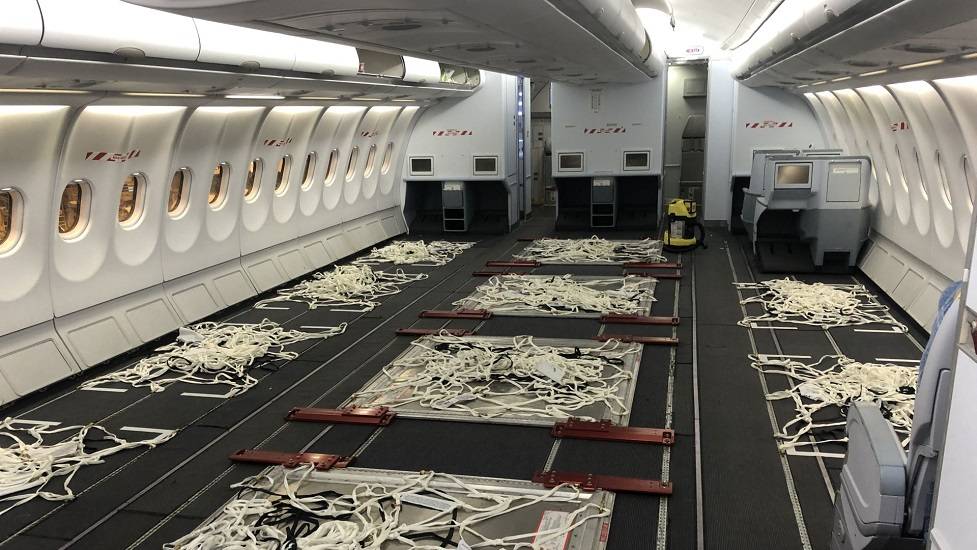 But putting together this new reality and the post-2027 freighter environment, developing a dedicated widebody for the task is inevitable. An Airbus A350 freighter should come close to the 777F, in terms of capacity, but with better economics. Some observers theorize that the jet will be an enlarged version of the A350-900. Others feel that a downsized A350-1000 will be a better fit in the market.
But what about Boeing? Can't they react to Airbus and an A350 freighter? Of course they can. If history is anything to go by, Boeing has long-term plans for freighter variants of the 777X and the 787. However, the American manufacturer has some big hurdles to overcome, if they are going to retain their cargo crown.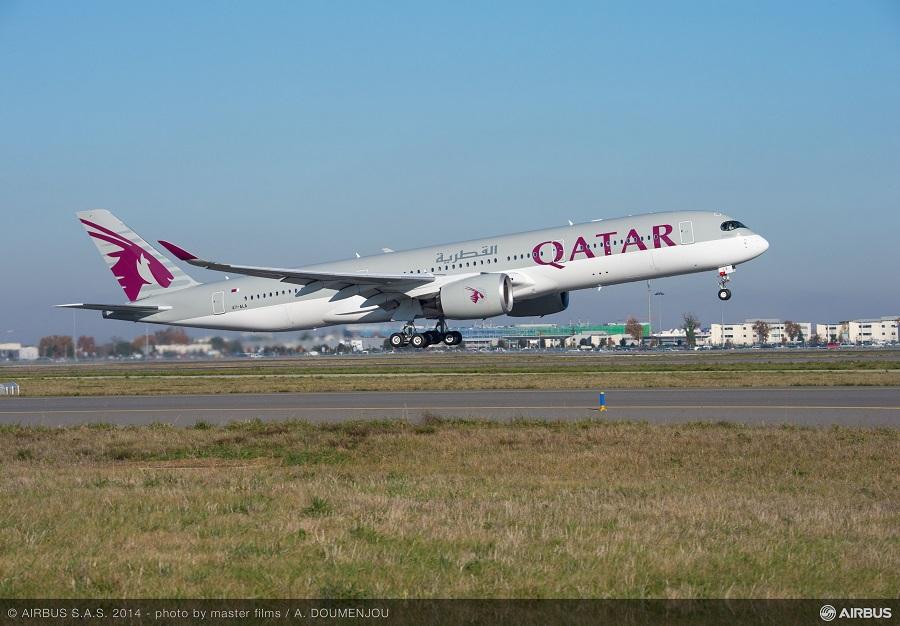 Boeing 777X Vs Airbus A350 – Who Can Fund a Freighter?
In short, it's a matter of funding, versus time. The 787 has been in production for some time. But its composite construction makes a freighter redesign trickier. The Airbus A350 also has a composite fuselage, but uses a different process, more amenable to such redesigns. Also, factoring in the upsets in 787 production lately, it's unlikely that Boeing will tackle this project soon. That's assuming the funding is in place.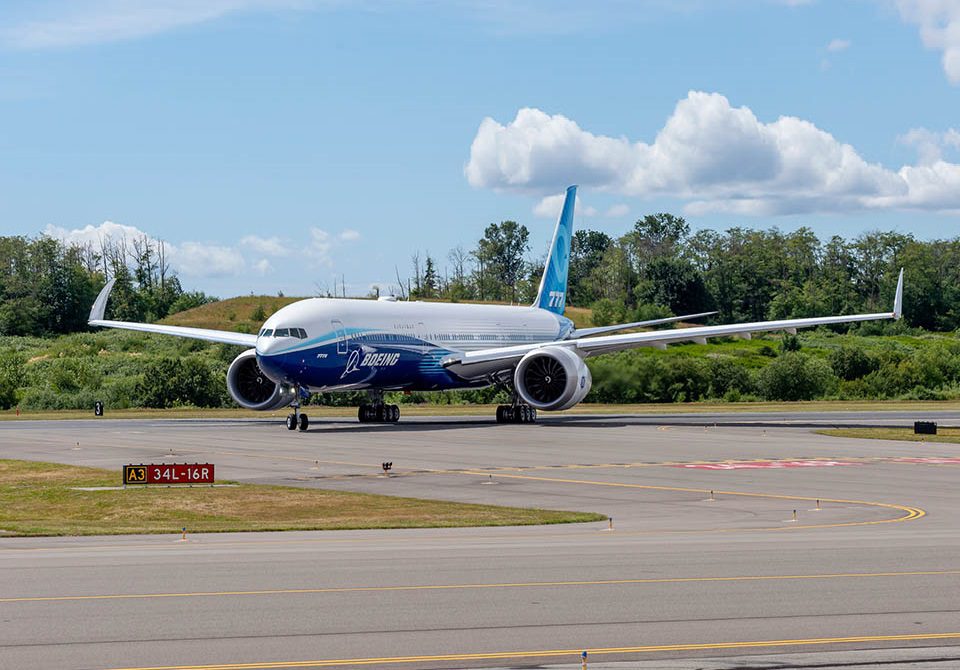 Given that the 777X is already a long way into development, a 777XF version would make sense. But the timeline here is very tight. Given recent events, the passenger 777X will enter service in late 2023, if not later. Boeing would be unlikely to risk more delays by running a parallel freighter program. But starting work on the freighter later, would almost certainly miss the 2027 deadline.
And again, money is a key factor. Airbus isn't exactly doing perfectly in terms of cash flow in the pandemic. But arguably, an Airbus A350 freighter is an easier prospect, in financial terms, than a 777XF. Boeing will undoubtedly build a few freighter, or two. The question is, will Airbus be the new cargo King, by the time this happens?
New Development
Airbus is going ahead with the 350 Freighter program, as they announced today (July 29th). READ MORE HERE