Airbus recently announced that it has completed the assembly of its new, all-composite "Wing of Tomorrow" prototype. But what is its purpose?
To the eyes of many, Boeing really stole the Farnborough Airshow. Airbus announced some sales, too, but most of the talk centred around the American manufacturer. However, among the (seemingly) lesser stories to come out of this airshow there was something about a new Airbus wing. And while we've heard of it before, there was more news about it.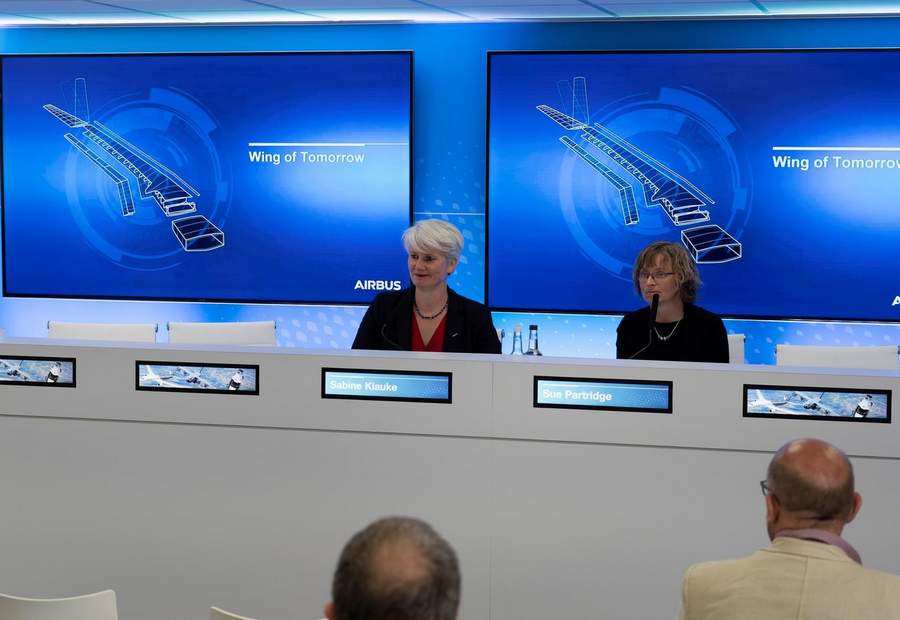 What Airbus announced is that it has completed the full assembly of its first Wing of Tomorrow and delivered it for testing. The manufacturer will build a total of three of these demonstrator wings, testing technologies that will be key for future aircraft. Or perhaps these technologies could come in handy for some current Airbus models, as well.
But the purpose of this new Airbus wing project is a bit less obvious. This isn't simply about making a composite wing. Airbus has already done that with the A350, plus it "inherited" what was the Bombardier CSeries (now A220). Airbus has more wing development programs, including the "eXtra Performance Wing", involving a Cessna Citation, and the AlbatrossOne project.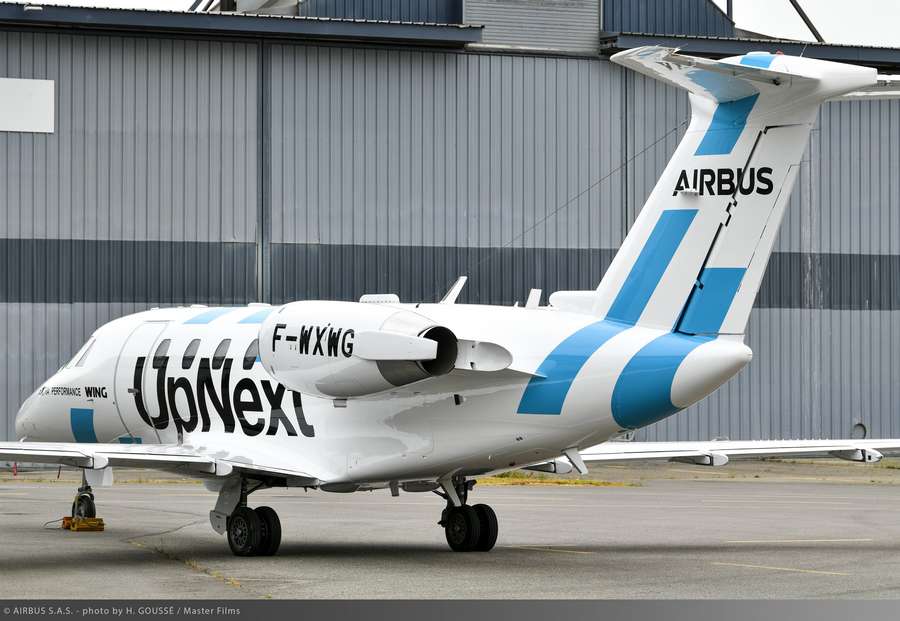 New Airbus Wing – All About The Manufacturing?
The Airbus Wing of Tomorrow explores new manufacturing and assembly technologies for a composite wing. Airbus claims to be testing "more than 100" different technologies, in the components and manufacturing of this wing. Among them, the new design eliminates the need to work inside fuel tanks. It also expands automated assembly considerably, integrating it into broader optimised systems.
If all this sounds vaguely familiar, it's because Airbus isn't alone in working on such a project. Boeing has been intimating that the next aircraft design won't compete with existing aircraft on engine efficiency. It will be more efficient, but this efficiency will come from the airframe itself. Plus, its manufacturing will be less costly, improving its economics over its life cycle.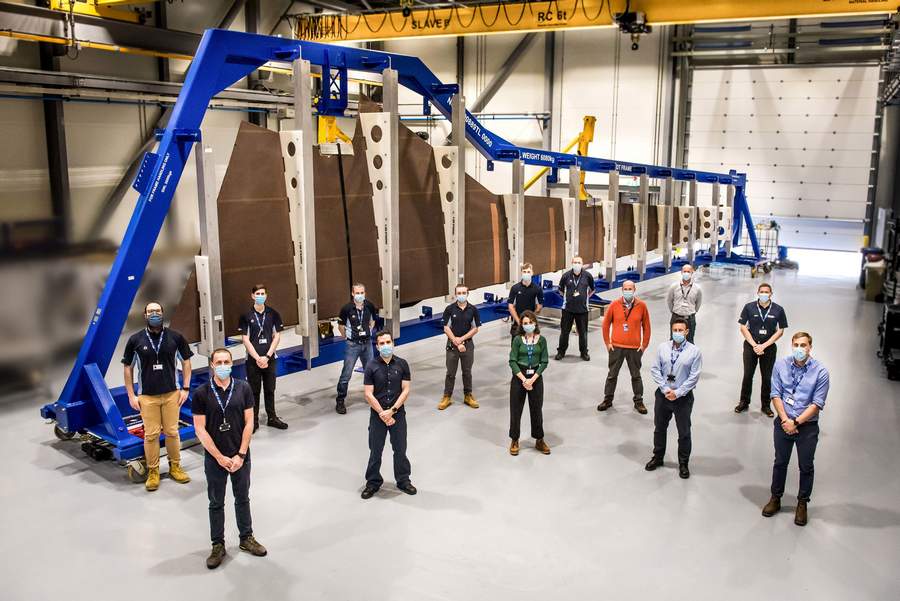 In plain English, the next generation of aircraft will take less time to build, costing less overall. Boeing is bringing in its suppliers, involving them in the design of its newer aircraft, to make this happen. Airbus is working on this new wing within its own, "transnational" group of companies. The Wing of Tomorrow project is UK-led and based, since that's where Airbus makes its aircraft wings.
Chasing Efficiency
Other than the completion of its first Wing of Tomorrow, Airbus revealed some interesting new information about its features. The design will incorporate folding wingtips, for example. This isn't surprising, of course. The Airbus AlbatrossONE project involves folding (and "free-flapping!") wingtips, plus there is the precedent of the Boeing 777X. Folding wingtips enable the design of a higher aspect ratio wing, for better efficiency.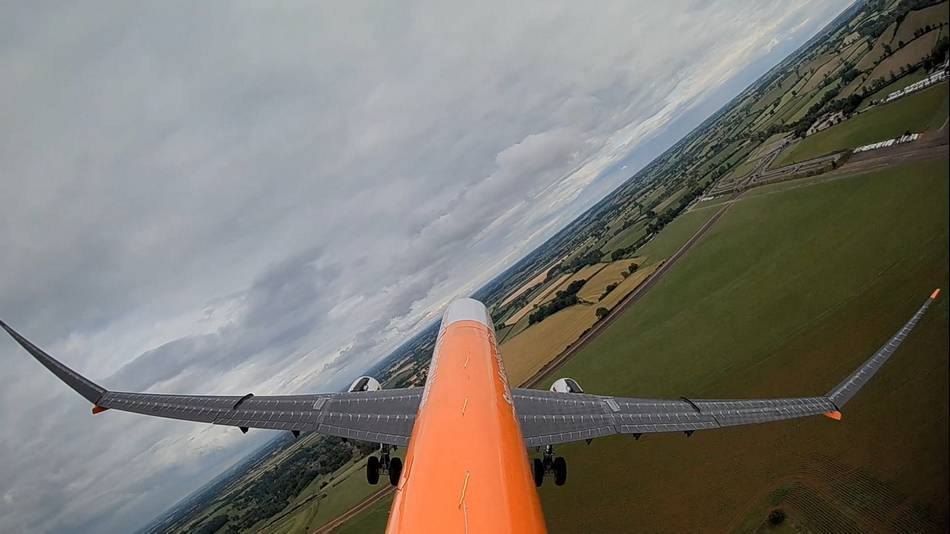 As we've seen, the Airbus Wing of Tomorrow project could play a role if (or when) Boeing announces a new airliner. There is a lot of speculation about whether or not Boeing will produce a replacement for the 757 and 767. For Boeing, this would have to be an all-new design. Boeing believes that its upcoming digital manufacturing will enable a newly-launched project to enter service much faster than before.
And perhaps that's the point: it will have to. If Boeing launches a new 757-like aircraft, Airbus can respond much quicker. Last year we saw many "whispers" about a new, stretched A321neo (or A322). This new Airbus narrowbody would have a new composite wing and other small improvements. If Boeing makes a new-aircraft move, Airbus can launch AND certify its re-winged A320 family faster.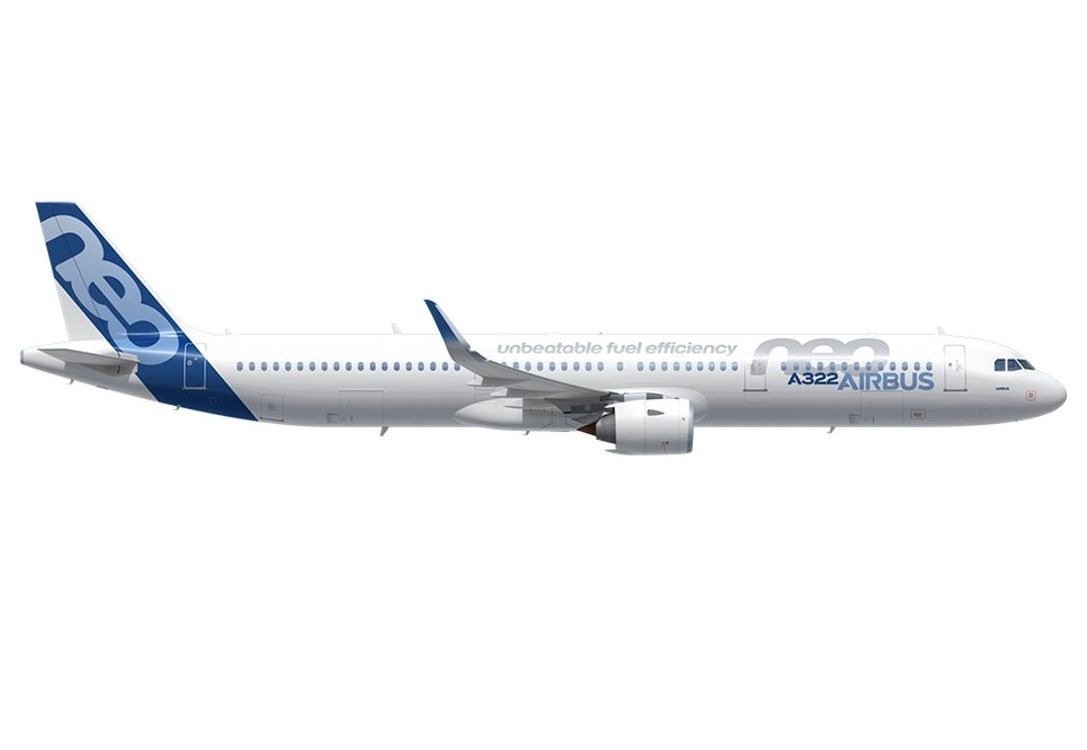 Airbus has little motivation to launch such a project now, however. It is already struggling to increase production enough to meet current orders for its A320neo family. So the Wing of Tomorrow is perhaps a low-intensity program – for now.
But whatever Boeing does, Airbus has other projects, including its hydrogen-related aspirations, for instance. So this and other wing manufacturing and design projects should bear useful fruit, sooner or later.