A UK judge set a schedule for the resolution of the Qatar Airways and Airbus A350 finish case. And he is very disapproving of both sides.
Airlines and aircraft manufacturers are business partners. As such, they sometimes get along swimmingly, while other times things can get a bit frosty. But they still are business partners. So they each try to hold their ground while keeping things civil – at least in public. This is NOT how the A350 paint/finish dispute between Qatar Airways and Airbus has panned out.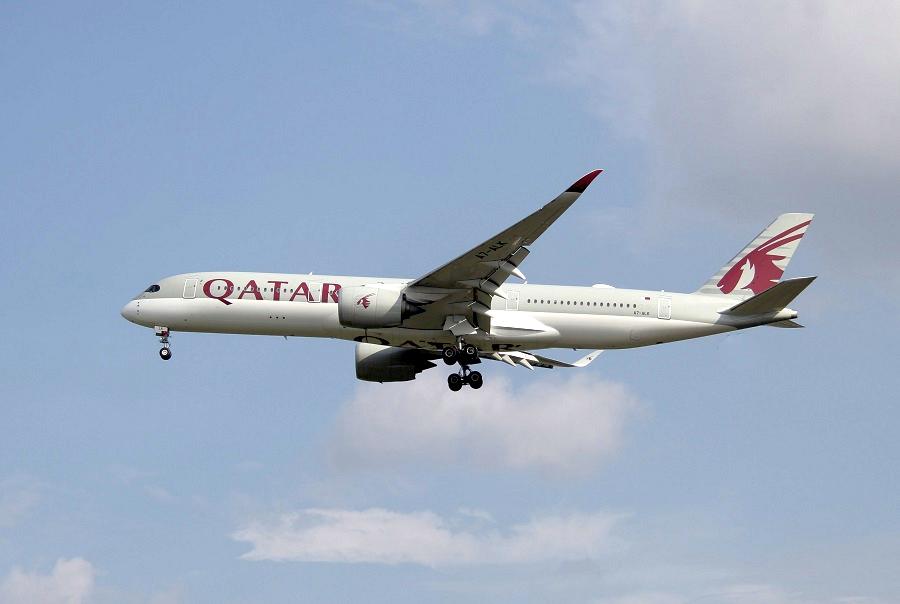 As a fairly new design, the Airbus A350 makes extensive use of carbon fibre and other composites. Compared to good-old aluminium, the newer material has certain advantages, including lower weight. But it also poses some unique challenges to manufacturers. As we have seen, one of its characteristics is its lower electrical conductivity.
When lightning strikes an aircraft, its skin acts as a Faraday cage, letting it run through it harmlessly. To ensure that the same thing happens with carbon fibre, the A350 and other such aircraft have a metallic mesh/layer over the material. This material has to adhere both to the carbon fibre structure and the paint. And sometimes, it doesn't. This is the point of the A350 dispute between Qatar and Airbus.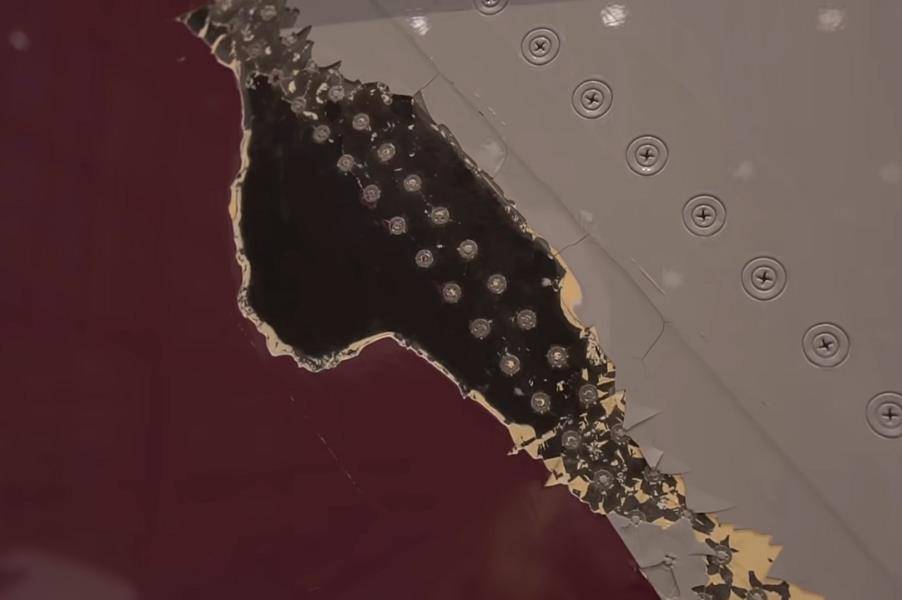 An Escalating And Costly Case
To be clear: carbon fibre itself is conductive, to some degree. But repairing the unprotected material after a lightning strike could become costly and time-consuming. In any case, the presence of this anti-lightning layer is necessary. And in the case of several Qatar Airbus A350 widebodies, flaking paint has exposed this underlying layer. Qatar has grounded several of these aircraft.
We first heard of some identified trouble with Qatar's A350s in January last year. This was when the airline sent off one jet to get a special livery. But it took until the summer of that year before the nature of the problem went public. And then things got from bad to worse. Qatar publicly questioned the safety of Airbus A350 aircraft with such problems. This was after EASA declared that this wasn't a 'safety of flight' issue.
Eventually, the situation became openly hostile. Qatar refused to take delivery of more A350 aircraft from Airbus. Then the manufacturer started cancelling the orders for these jets, putting them back on the market. Some sources identified Lufthansa as a possible recipient of the jets. More recently, Air India has emerged as another potential last-minute buyer.
The two sides have sued each other, with the case now going through the British court system. We also saw Airbus cancelling a separate Qatar order for 50 A321neos, because of a cross-default clause between this and the A350 order. Moves like this started worrying other industry players, who see this as an extremely disturbing precedent. And it appears the UK Judge overseeing this case is also quite unimpressed.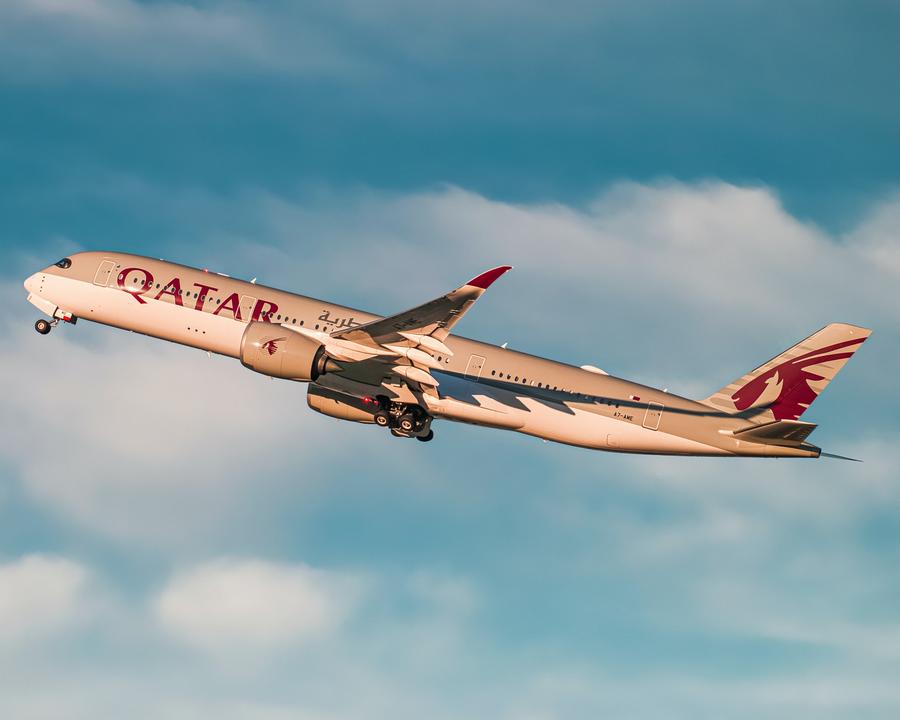 Qatar – Airbus A350 Dispute: Gone Too Far
Judge David Waksman agreed with Qatar Airways that its dispute with Airbus should go to trial as soon as possible. However, he did not agree that Airbus should stop trying to deliver more A350 aircraft to Qatar. This was a sticking point for the airline, which did not want to lose its claim to these aircraft. The judge's refusal allows Airbus to trigger payment clauses, as it continues to build these jets.
Further, the judge refused to split the trial in two. Qatar argued that one trial should concentrate on the Airbus A350, the other on the A321neo. Its reasoning was to allow Airbus to make a deeper analysis of the paint and anti-lightning layer problem. Airbus has maintained that it has already done this.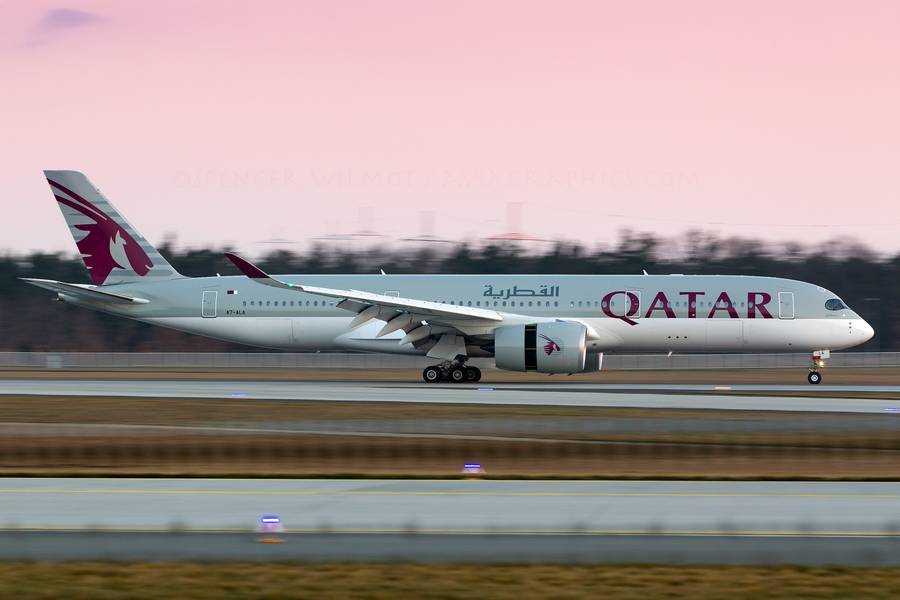 Finally, the judge was highly critical of the way this very public dispute escalated. With each side employing an army of legal representatives, judge David Waksman said:
"At the moment this case looks unsettleable – that might change. The costs for both sides are way over the top in my judgment. There is far too much time that is being spent here."
Despite its high priority, the A350 dispute between Qatar and Airbus won't go to trial before June next year. The judge expressed the hope that the two sides will reach some sort of middle ground by then. He called the time between now and then "a period of reflection". We will have to see if the two parties also see it this way.