Could Lufthansa allow Airbus to "kill two birds with one stone", by taking delivery of A350s that would have gone to Qatar and Aeroflot?
We have recently looked at how Boeing is working through a worryingly long laundry list of issues with several aircraft. But Airbus isn't without its own problems. The upcoming A321XLR will remain upcoming for a few more months. And elsewhere, Airbus has had worries about its A350, with two different customers – for two different reasons.
Lufthansa already has a fleet of A350s, all of them being the A350-900, i.e. the shorter of the two models. And as we have seen, Airbus has been in an ever-escalating standoff with Qatar Airways, over its A350 fleet. This relates to several aircraft with degrading/flaking paint, that exposes the anti-lightning layer below. Airbus and EASA, the European aviation regulator who certified these jets, both describe the issue as "cosmetic".
Paint And Sanctions…
Other airlines have also seen this issue, to some extent. One of these is Lufthansa, which describes the issue on its own A350s as "occasional cosmetic defects". It also says that Airbus has corrected this issue – something that Qatar reportedly refused. The matter is now in the courts, and its resolution could still take a long time. But crucially, Qatar has refused to take delivery of more of them since.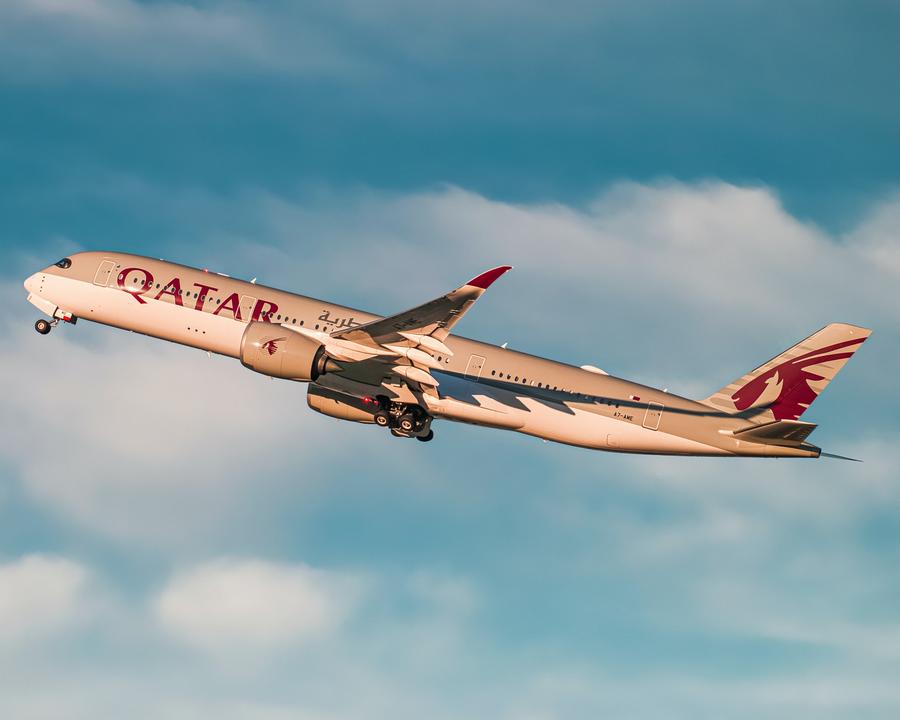 Meanwhile, Airbus has a lot of production slots for A350-900s for Aeroflot. Obviously, international sanctions on Russia make the delivery of these aircraft impossible. In total, there are 17 A350-900s that Airbus needs new buyers for, just from Aeroflot. And there are over 20 A350-1000s that Airbus has on order from Qatar.
So, could Lufthansa end up getting some or all of these A350s? This is what some in the industry now believe. To be clear: officially at least, Qatar still wants the A350s that it has ordered after Airbus meets its conditions. But Airbus has already cancelled at least two aircraft that Qatar has refused delivery of.
However, all of the above only addresses the supply side of things – i.e. the availability of these jets. But what about the demand side? Why would Lufthansa suddenly need a large number of A350s? And why could it want them badly enough to consider adding the longer A350-1000 to its fleet?
A350s – Lufthansa Countering Boeing Delays
There are two answers to this: the Boeing 787 and the 777X. The German flag carrier has sizeable orders for both of these jets. And as we've seen, it recently ordered more 787s, along with some 777F and 777-8F freighters. In total, Lufthansa expects to pick up 32 787-9s and 20 777-9s. And it still wants them; the recent Boeing order makes it unlikely that the airline would cancel them, due to delays.
Lufthansa could switch some more Boeing orders to freighters. But it's not just the numbers; the delivery delays are part of the problem. The 777X won't arrive before 2025, and the 787s still face a lot of uncertainties. This is where the orphaned A350s come in, as a near-term solution for Lufthansa. Such a deal could also bring some financial gains.
For airlines with cash, white-tail aircraft from cancelled orders typically come with a discount. And as for its Boeing orders, Lufthansa is already expecting (and with the new order, perhaps getting) financial compensation for delays.
We could hear more on this story soon. Lufthansa's recent Boeing order and re-adjusted delivery timeline suggest that the carrier is close to finalizing those shorter-term needs – with Airbus.