After Airbus threatened to go the legal route earlier this month, Qatar Airways now sues the manufacturer, over their very public A350 row.
Aircraft manufacturers and airlines do often have legal disagreements. Which is normal, considering the high value of their transactions. But any negotiations around financial, technical and other issues usually take place behind closed doors. Sometimes we get the odd glimpse of these woes – usually well after the fact. But this is the exception rather than the rule.
Serious commercial disagreements can also go public when someone wants to make a point. And now, it seems that Qatar and Airbus both feel they have a point to make, over their A350 disagreement. As we saw, Airbus previously refused to discuss the matter publicly, beyond stating that it isn't a safety issue.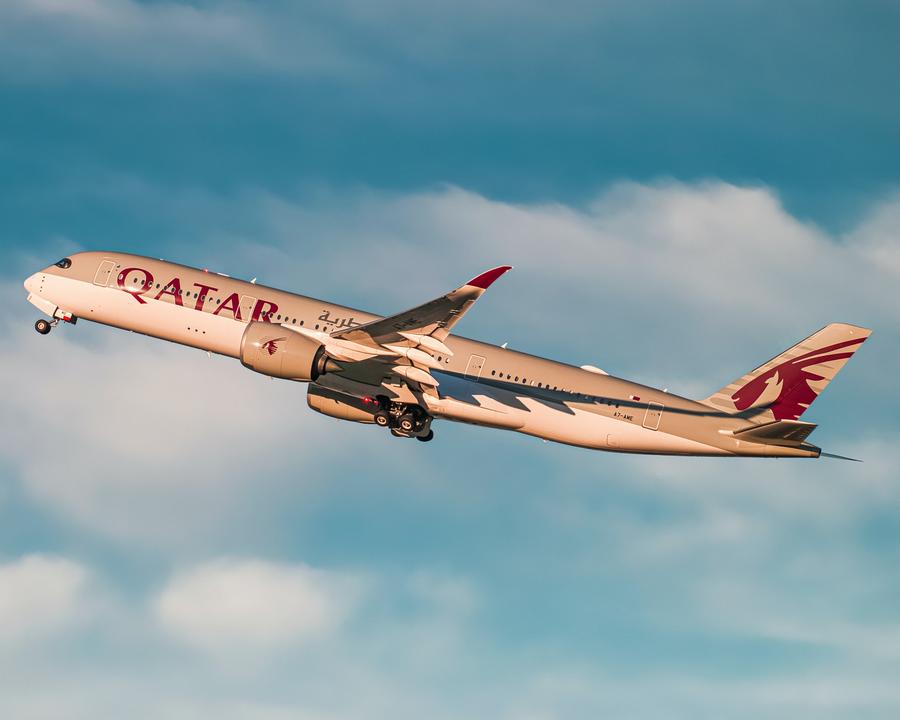 Airbus And Qatar Airways Go Legal
Airbus reversed this stance, reasoning that Qatar was calling into question the airworthiness of its aircraft. The manufacturer stated:
"In the face of the ongoing mischaracterisation of non-structural surface degradation on its fleet of A350 aircraft by one of its customers, it has become necessary for Airbus to seek an independent legal assessment as a way forward to resolve the dispute, which the two parties have been unable to settle during direct and open discussions."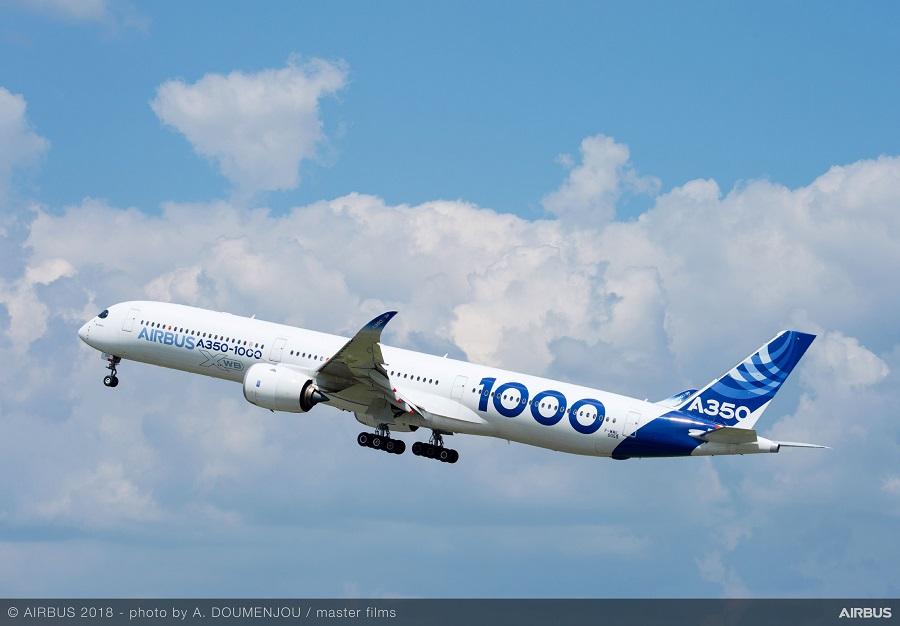 This was on the 9th of December. Last Monday (20th), it was the turn of Qatar Airlines to respond to Airbus – by suing the manufacturer. The airline's release stated:
"We have sadly failed in all our attempts to reach a constructive solution with Airbus in relation to the accelerated surface degradation condition adversely impacting the Airbus A350 aircraft. Qatar Airways has therefore been left with no alternative but to seek a rapid resolution of this dispute via the courts."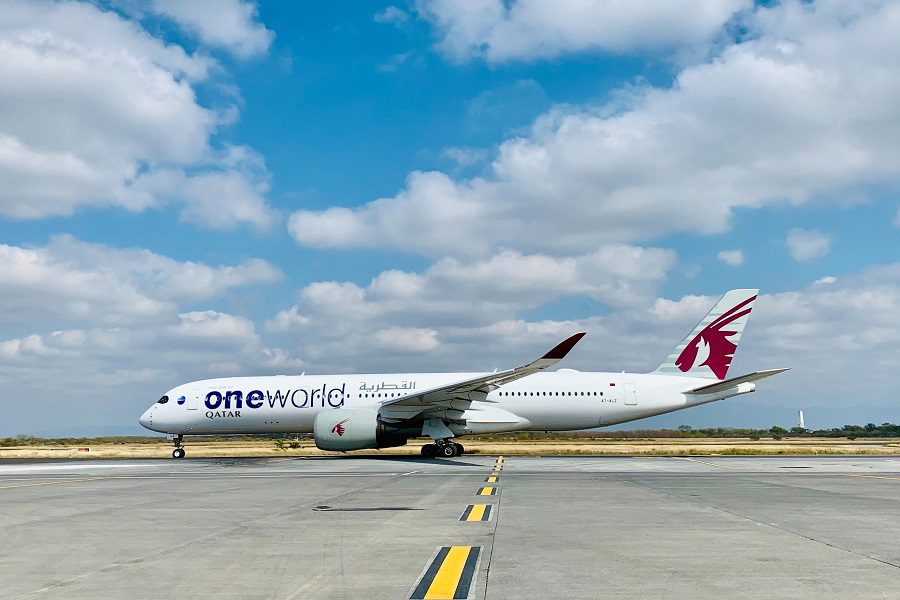 Airbus has already commented that it is aware of this action, and that it "intends to vigorously defend its position."
So What Is This About?
The Qatar – Airbus row centres around surface flaws on a number of A350 widebody aircraft. As we have seen, these jets have a composite fuselage, which requires a metallic mesh, for lightning protection. And it is the bond between the composite structure, the mesh and the aircraft's paint that appears to be the issue. It affects not only Qatar's aircraft but others, in different climates, "wearing" paint from different suppliers.
But unlike Qatar Airways, other operators of Airbus A350s describe these issues as cosmetic in nature. Qatar has rejected fixes from the aircraft manufacturer, including repainting of whole aircraft. The airline maintains that more investigation into the issue is necessary. The Qatari aviation authority has grounded affected aircraft – 20 so far. EASA, Europe's aviation authority and the issuing authority for the A350, says that it has not identified a safety issue.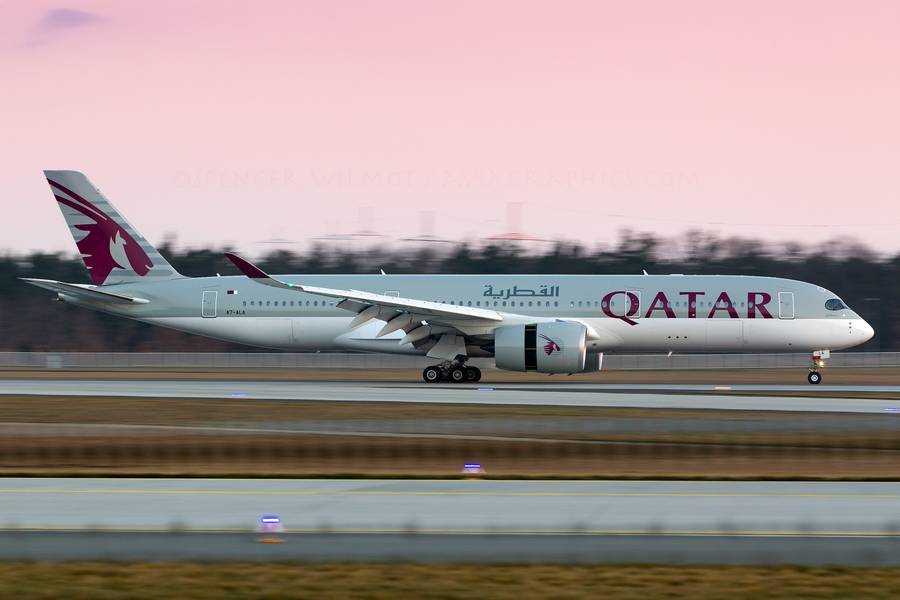 Its very public row with its customer could have already cost Airbus a sizeable order for its new A350F freighter. Qatar looks set to place a launch order for Boeing's 777XF – when Boeing actually launches it. This could happen soon. Qatar has an all-Boeing freighter fleet, after retiring its A330Fs earlier this year.
Qatar Airways has also had to make alternative fleet arrangements, to deal with its grounded Airbus widebodies. It has pressed A380s back into service, after previously stating that it doesn't intend to do so. Qatar will be home to the upcoming World Cup, which seems set to increase demands in its passenger capacity.