Lufthansa, the last MD-11 operator in Europe, had to keep its last of these jets for an extra couple of flights, due to strong cargo demand!
It was going to be a low-key send-off, but with the odd sign of appreciation. The airline put a "Thank you MD-11, Farewell" graphic on the aircraft. Arriving in Chicago for the last time on Wednesday, the plane and its crew got a water salute. And when they got to the ramp, they got a welcome from a Bavarian Oompah band! It's an older plane, but the MD-11 has a lot of fans.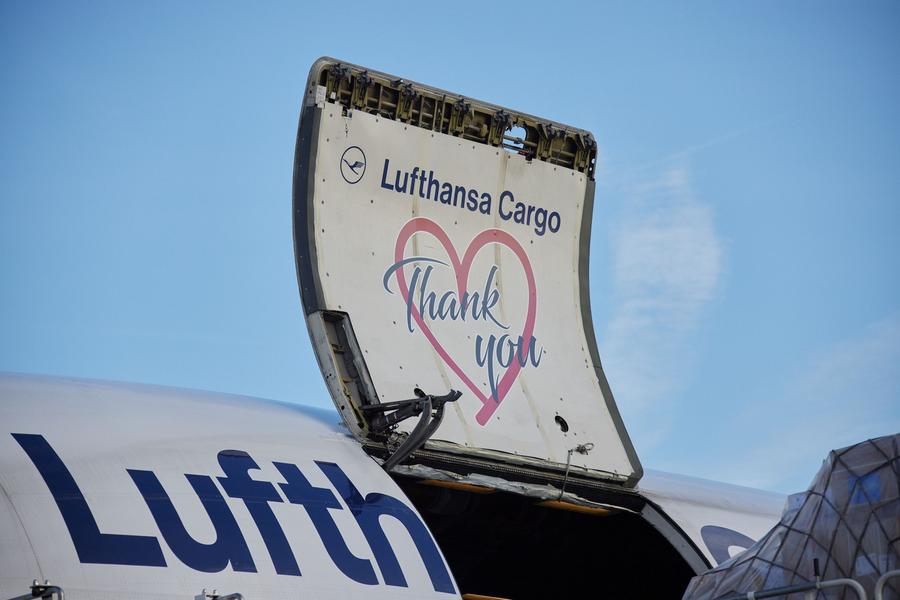 And now these fans have an extra reason to smile. Originally, Lufthansa planned to fly their last MD-11 commercially for the last time on Friday, the 15th of October. But it now appears that this plan has changed. The airline has decided to use the aircraft for two more sectors, due to cargo demand. These extra flights will be between Frankfurt (EDDF) and New York (KJFK).
Busy Times For Cargo Jets
So the aircraft will land for its last commercial flight with Lufthansa on Sunday, in Frankfurt. We are now coming up to a fairly busy time of the year, for cargo operators. And that's on any regular year, without pandemics and e-commerce boons to speak of. All cargo operators are experiencing higher demand than ever. So it seems that Lufthansa will eke out a little something extra from this MD-11.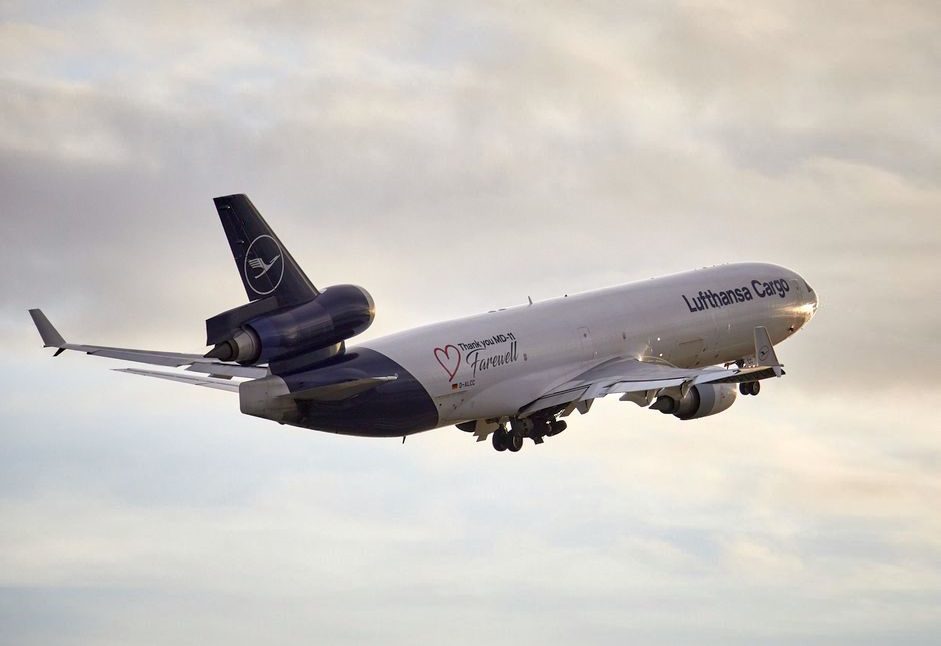 As we saw, the airline bought a used 777F recently, despite completing its orders of new 777Fs straight from Boeing. The airline was in enough of a hurry to put this jet to work, to not bother painting it. So it's not a surprise that Lufthansa decided to keep its last MD-11 for an extra couple of flights.
The tri-jet's registration is D-ALCC. It is 23 and a half years old, so by no means the oldest MD-11 around. The jet has spent its entire career with the German carrier – so far. The word "retirement" in the title is arguably wrong, which is a good thing. The last flight this MD-11 makes for Lufthansa won't be its last flight overall. Far from it.

The MD-11 – Life After Lufthansa
No, the 23-year-old aircraft still has some years left in its wings, and won't go to the scrapheap yet. Its next operator will be Western Global Airlines. Their fleet of these tri-jets has an average age of nearly 27 years. So this Lufthansa MD-11 could serve them for plenty of time to come. Western Global, FedEx and UPS will be the only MD-11F operators remaining worldwide, after this weekend.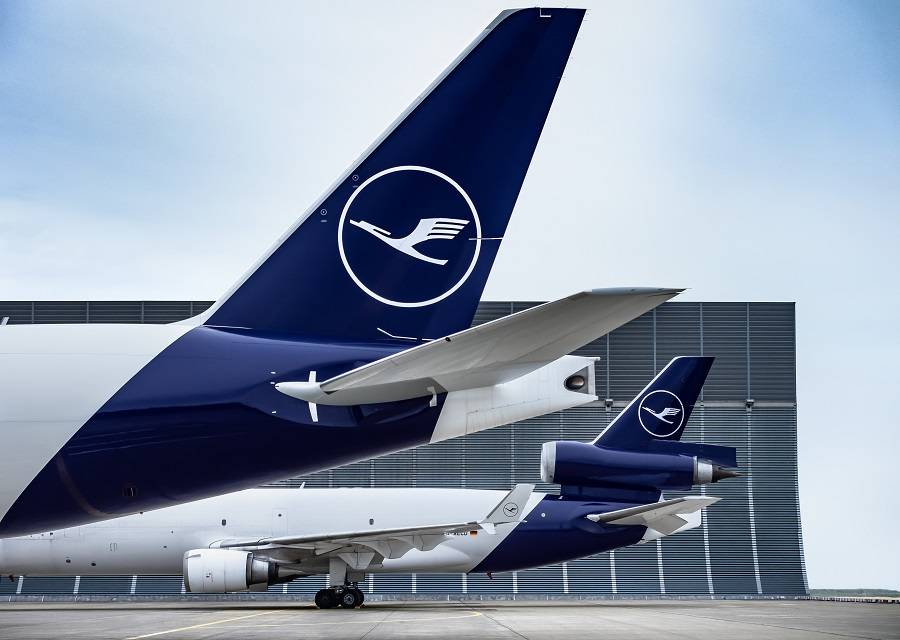 Newer legislation makes a move to younger, more efficient aircraft inevitable for all cargo operators. And of course, the passage of time means that we will lose some wonderful old jets. Lufthansa has now fully ramped up its cargo operations with the 777F, replacing its MD-11 fleet.
As other older types go, the 747F should last much longer, thanks to that articulating nose door. The ability to handle oversize loads means that even older 747-400Fs will stick around for a while yet. But alas, nothing lasts forever or is irreplaceable…