Lufthansa will soon retire the last MD-11F operating anywhere in Europe, as they add two 777F freighters to service – including a cheeky one.
We have seen cargo operations booming in the last 18 months. Obviously, the pandemic had an enormous impact, given the loss of belly cargo in passenger jets. This represents around 50% of air freight capacity, pushing prices up enough to make freight-only flights with passenger jets profitable.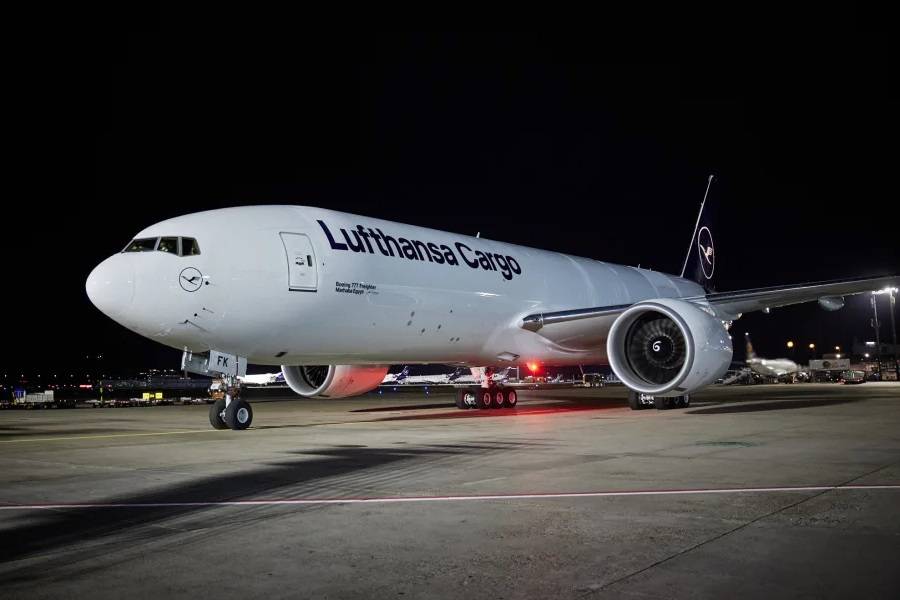 Of course, airlines that already had cargo operations, like Lufthansa with its expanding 777F fleet, were very busy. But besides the pandemic, a rising amount of e-commerce exacerbated the spike in demand. This not only brought new players in air freight, but it also meant that existing players accelerated their fleet renewal plans.
Lufthansa Boeing 777F Deliveries: Different Attire
Lufthansa took delivery of all orders for new 777F freighters from Boeing, plus all options, totalling 10 aircraft. The last to arrive was D-ALFK, which had its first flight two weeks ago! Interestingly, Boeing initially intended to deliver it to China Cargo Airlines. Lufthansa snapped it up when it exercised its options. But as it turns out, even these options weren't enough.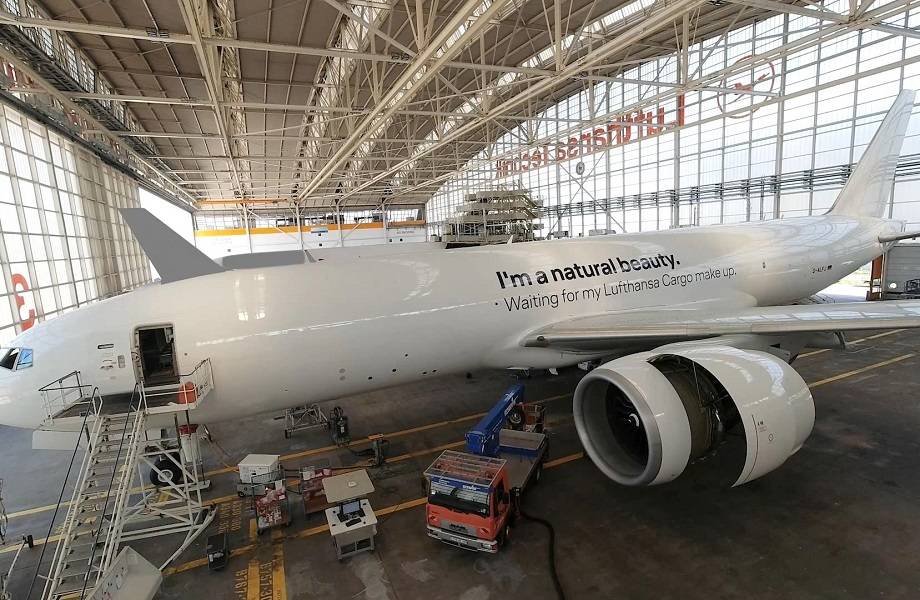 Along with D-ALFK, Lufthansa is pressing into service an 11th 777F, with tail number D-ALFJ (above). This jet is 10 years old, having flown in the colours of Emirates, until last June. But while Lufthansa picked it up, it seems that giving it its own colours will have to wait. For now, the jet has an all-white scheme. Well – almost.
The airline leased this jet from DAE Capital. With its last MD-11 making its last few trips, Lufthansa apparently couldn't wait for its last 777F long enough to send it to the paint shop. So instead, they applied a quick, simple vinyl-type bit of text, calling it their "Natural Beauty". Nothing like a bit of humour to ease logistics!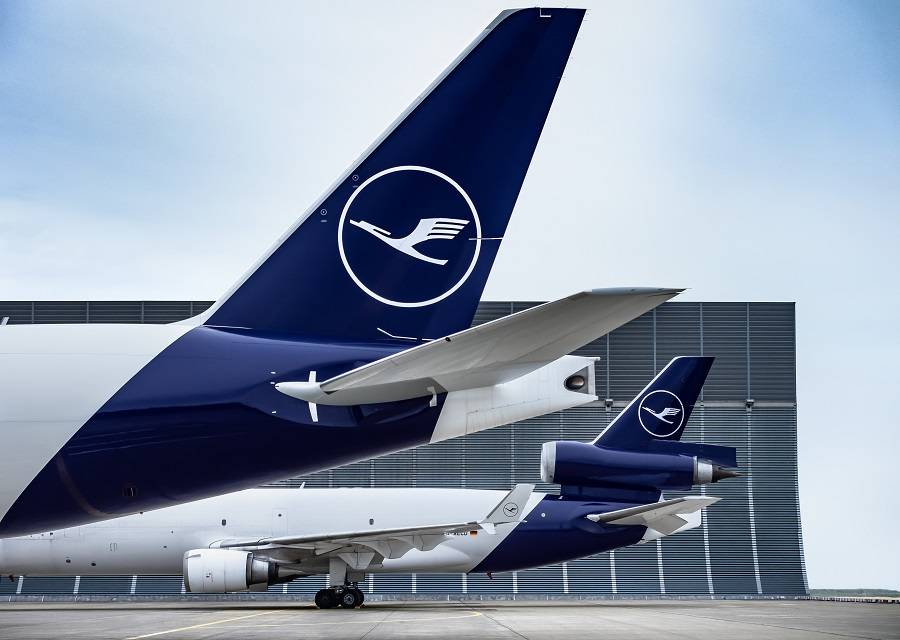 The Last MD-11F In Europe
Beyond its 11 777F freighters, Lufthansa Cargo also has the capacity of another four such jets. These are operated by their AeroLogic joint venture, making for a 15-strong widebody fleet. Dorothea von Boxberg, CEO of Lufthansa Cargo, said this on the delivery of their last two 777F cargo aircraft:
"We are very pleased that we can now offer our customers the capacity of a total of fifteen highly efficient wide-body freighters. We will continue to flexibly manage our freighters to best serve our customers' needs. Together with the belly capacities of Lufthansa, Austrian Airlines, Brussels Airlines and Eurowings Discover now coming back into the market, they are forming our dense, global network."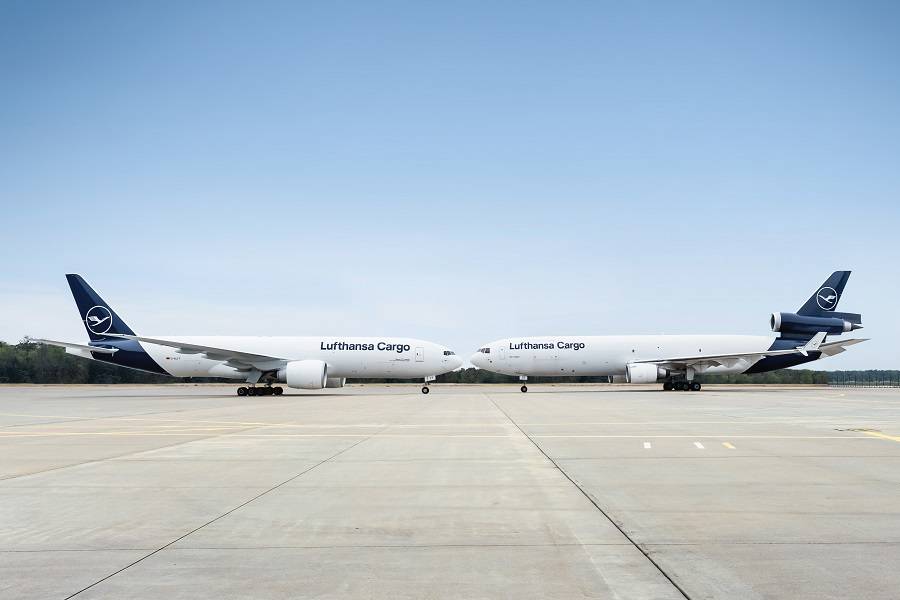 Before the 777F, Lufthansa was a substantial MD-11F operator, at one time having 19 of them in its fleet. These included both new freighters straight from Boeing and conversions. The last one in service is D-ALCC. The aircraft is a bit over 23 years old. As of this writing, the jet is in Frankfurt. It will fly back and forth to Chicago, New York, Cairo and Tel Aviv, before ending its time with Lufthansa.
The next operator of this MD-11F will be Western Global Airlines, in the United States. Lufthansa put "Farewell" and "Thank you, MD-11" on its fuselage, but they are already focusing on their 777F fleet. It's a rather low-key departure, for Europe's last registered MD-11F in service. The aircraft was quite a common sight throughout Europe, in the colours of Lufthansa, KLM, Alitalia and others.