A UPS crew flying an MD-11 freighter had a tail strike while attempting to land in Phoenix, Arizona. There were no reported injuries.
The incident happened on Wednesday, the 11th of August. The UPS MD-11 crew were performing flight 5X-2876. This took them from Louisville International Airport (KSDF) to Phoenix Sky Harbor International (KPHX) in the United States. Unlike many cargo flights, this was a daytime affair, departing at 5:35pm, and landing at 5:56pm (both times local). The flight time was 3 hours and 21 minutes.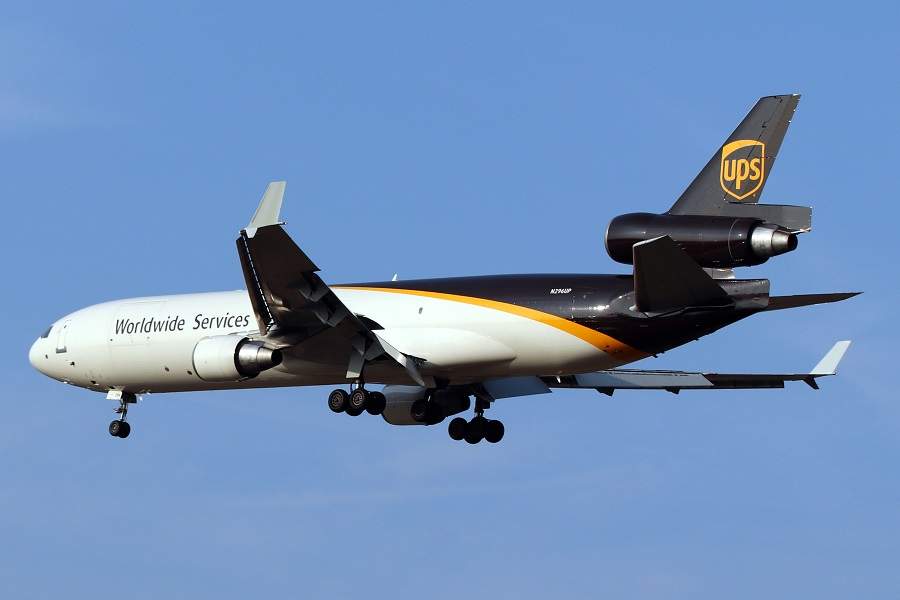 After an otherwise uneventful flight, the UPS crew lined up their aircraft for an approach on runway 25L. However, the crew decided to initiate a go around at low altitude. The controller at the tower asked the crew if they needed any assistance, which they declined. But a pilot in a different aircraft advised the tower that the UPS MD-11 had a tail strike.
The UPS crew then made a left pattern, this time setting up their MD-11 for a landing at runway 25R. This is a longer runway (10,300ft/3,139m Vs 7,800ft/2,377m for rwy 25L). But perhaps more importantly, the controller had closed runway 25L, while an airport crew conducted an inspection. There was nothing of note on the runway, so it returned to service.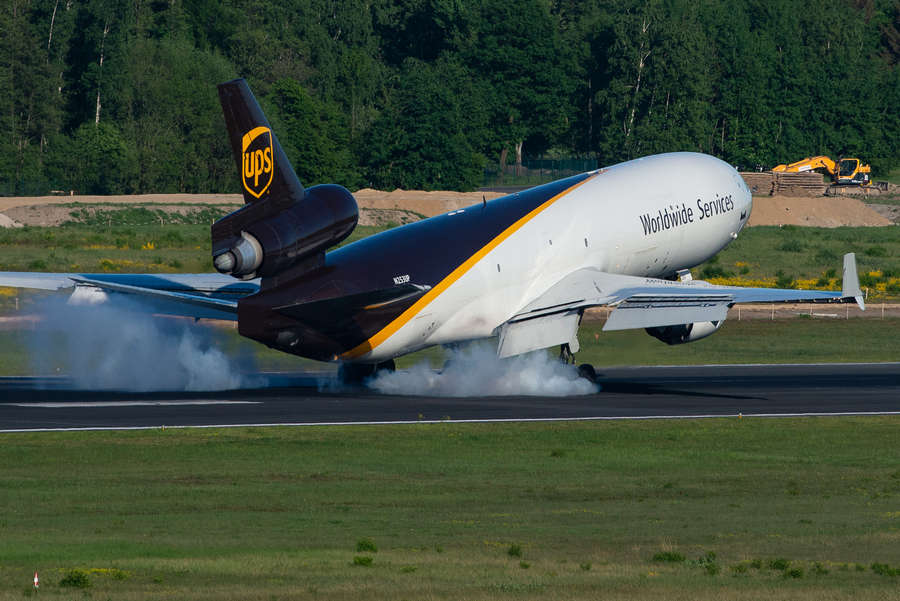 UPS MD-11 Tail Strike – The Aftermath
Meanwhile, the UPS crew landed their MD-11 normally in runway 25R, 12 minutes after their go-around. The aircraft taxied to the apron normally. Nearly a full day later, the aircraft is still on the ground in Phoenix. According to the FAA, damage to the aircraft was minor, and they rated the occurrence an incident. The cause for the go-around isn't known. However, the METAR suggests that the crew faced some challenging weather conditions, including gusting winds:
KPHX 120044Z 34014G22KT 10SM VCTS BKN065CB BKN080 BKN110 BKN250 32/19 A2986 RMK AO2 WSHFT 0030 LTG DSNT S AND SW CB VC N MOV E AND DSNT S-SW T03170189=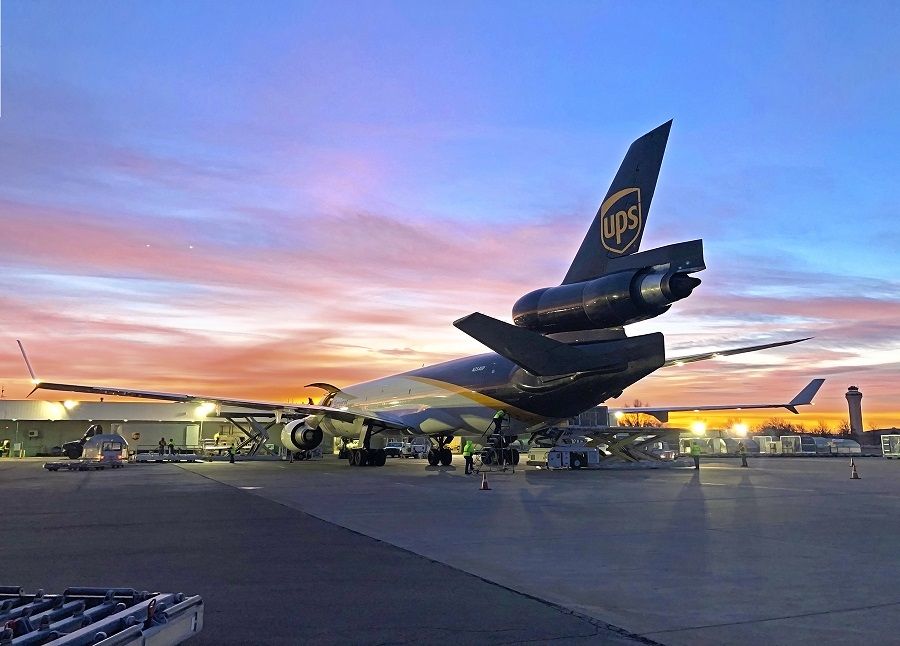 The aircraft in this incident is a McDonnell Douglas MD-11F, with registration N296UP. It is nearly 30 years old, having first flown in 1992. Its first operator was Delta Air Lines, who kept it for nearly 11 years. After 5 more years with World Airways, UPS put the MD-11 to service in 2008, after its freighter conversion.
UPS owns a total of 42 of these aircraft, making them the second biggest MD-11F operator in the world. There are no prizes for guessing who is beating them to 1st place. But UPS owns the last one to leave the factory making them, in Long Beach.