Air Lease Corporation became the Airbus A350 Freighter launch customer, as part of a bigger aircraft order from the European manufacturer.
Going by aircraft fleet size, Air Lease Corporation (ALC) is the world's seventh or eighth largest lessor. The ambiguity is because the company has been neck-and-neck with BOC, over the past few months. Los Angeles-based ALC has ordered a total of 696 Airbus aircraft and has the biggest order book for the Airbus A220. Plus, the company was the launch customer for the Airbus A321LR and XLR variants.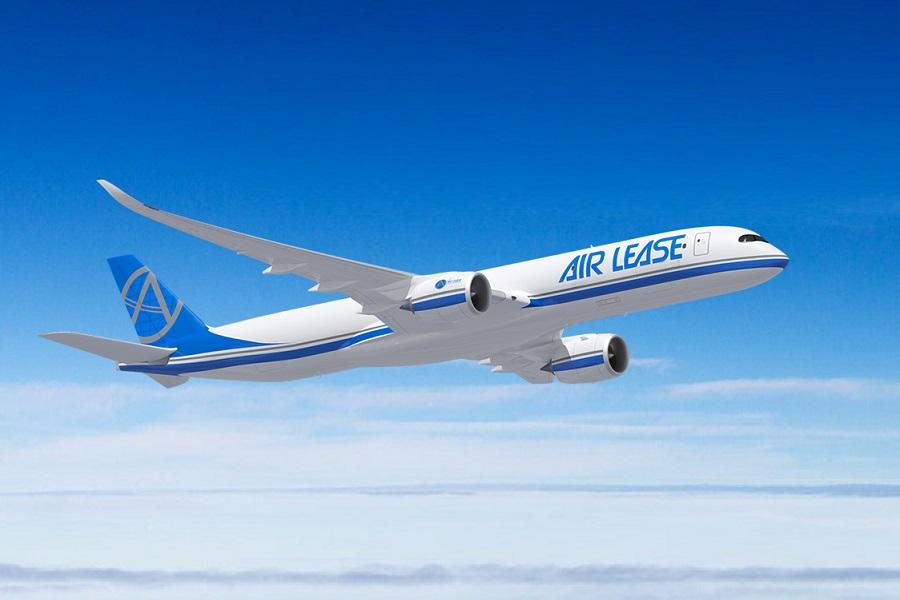 So the lessor now becomes the launch customer for the A350 freighter. ALC signed a Letter of Intent (LoI) for seven A350F models. But in total, the agreement is for 111 aircraft. They are:
25 A220-300s
55 A321neos
20 A321XLRs
4 A330neos
7 A350Fs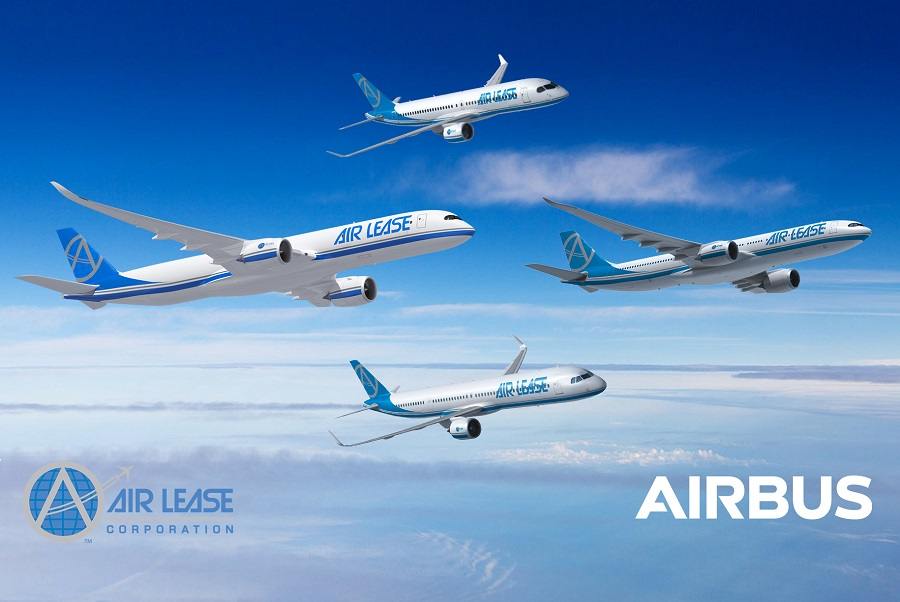 Industry insiders suggest that Airbus could have sweetened the deal with additional incentives. The manufacturer has stated during the Dubai Air Show that production slots for the A321 are sold out until the end of 2025. So the suggestion is that Airbus may have offered attractive A321XLR slots, to secure this A350 freighter launch order.
Airbus and ALC will finalize the details of the order in the coming months. Also, the two companies announced the launch of a fund initiative, investing in sustainable aviation development projects.
Launch Customers, The A350 Freighter And Boeing
Steven F Udvar-Hazy, Air Lease Corporation Executive Chairman, said this about the agreement and the launch of the A350 freighter:
"This new order announcement is the culmination of many months of hard work and dedication by both organizations to optimize and fine tune the size and scope of this large aircraft transaction in view of the rapidly growing global airline demand to modernize their jet fleets through the ALC leasing medium."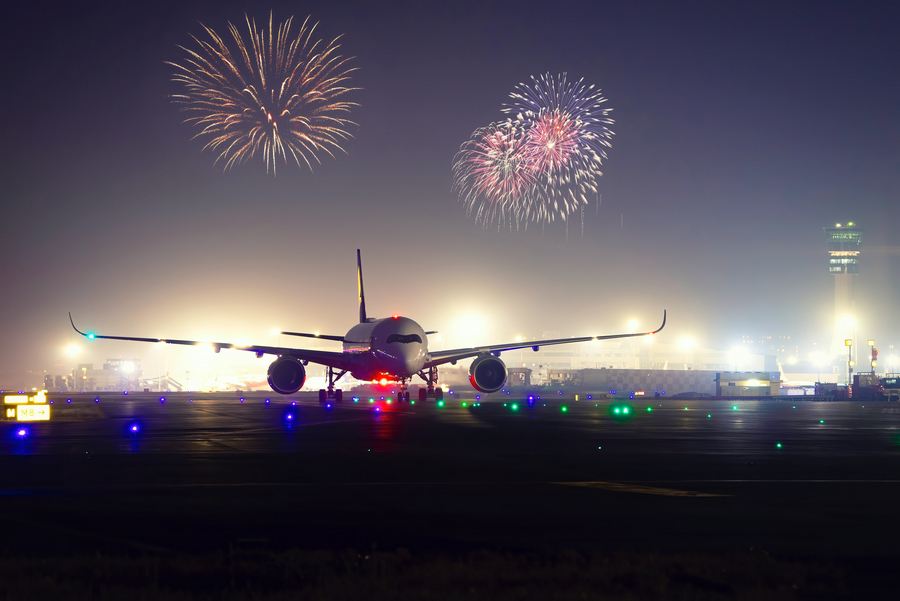 They likely won't do it during the Dubai Air Show, but insiders expect Boeing to launch its 777XF freighter soon. And it will be interesting to see if their freighter announcement will include a launch customer, unlike Airbus' A350. Boeing has already announced several deals regarding its present family of freighters (new and conversions) during the show.
Beyond the announcement of the launch customer for their A350 freighter, Airbus' CEO Guillaume Faury stirred the waters a little. He mentioned that the freighter could become the first aircraft to see single-pilot operations become a reality. We have looked at this concept and into how wide its adoption could be, HERE. But with current freighters going out of production after 2028, it's something companies could look into.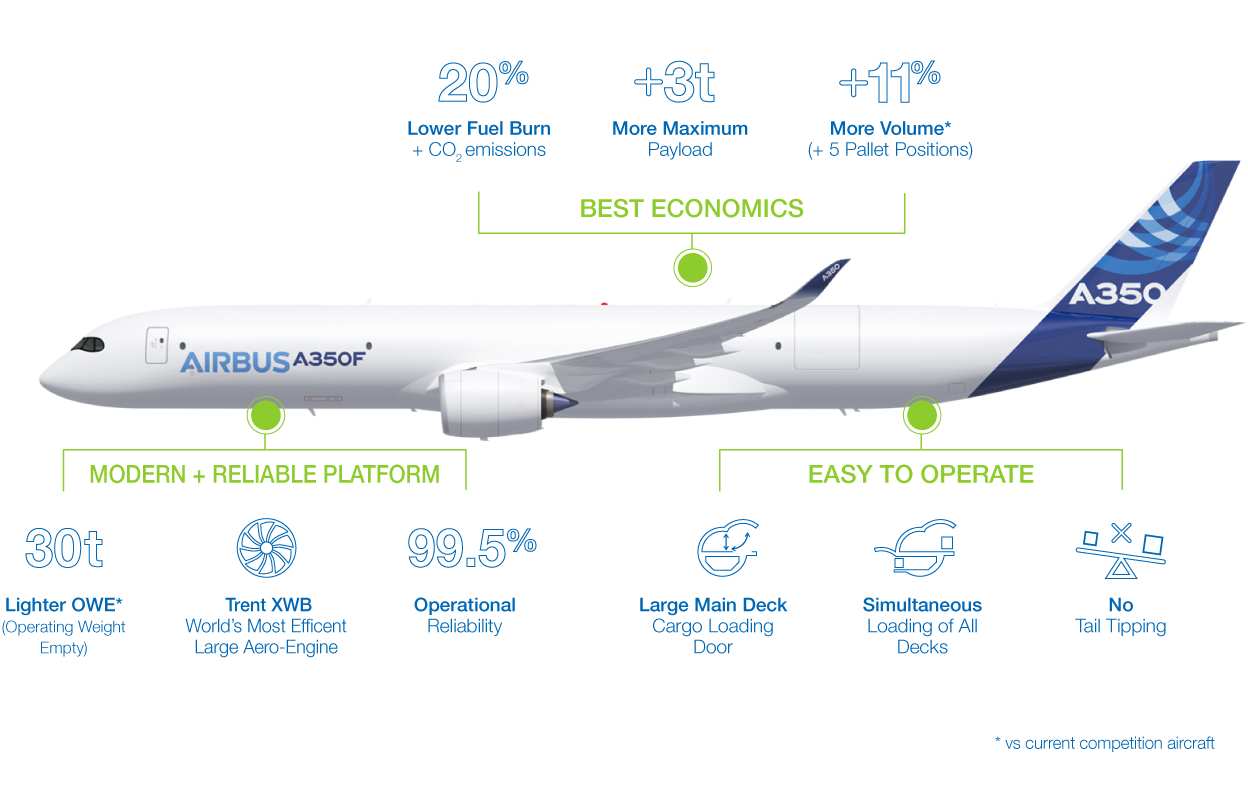 It will be interesting to see if any other cargo operators follow this launch order of the A350 freighter with their own. Both Airbus and Boeing have been talking to many airlines about freighters for many months. The Dubai Air Show has seen an extraordinary focus on freighters, in general. But we have to see what follows afterwards.