Airbus is releasing more details on its upcoming A350F and explains how its design philosophy differs from that of its previous freighters.
Airbus made an unusual decision to launch their A350F freighter without a launch customer. This is rather unorthodox. There is little doubt that the manufacturer has discussed their aircraft with multiple airlines. But typically, announcing a launch customer comes with the aircraft launch. And this can obviously help generate more demand.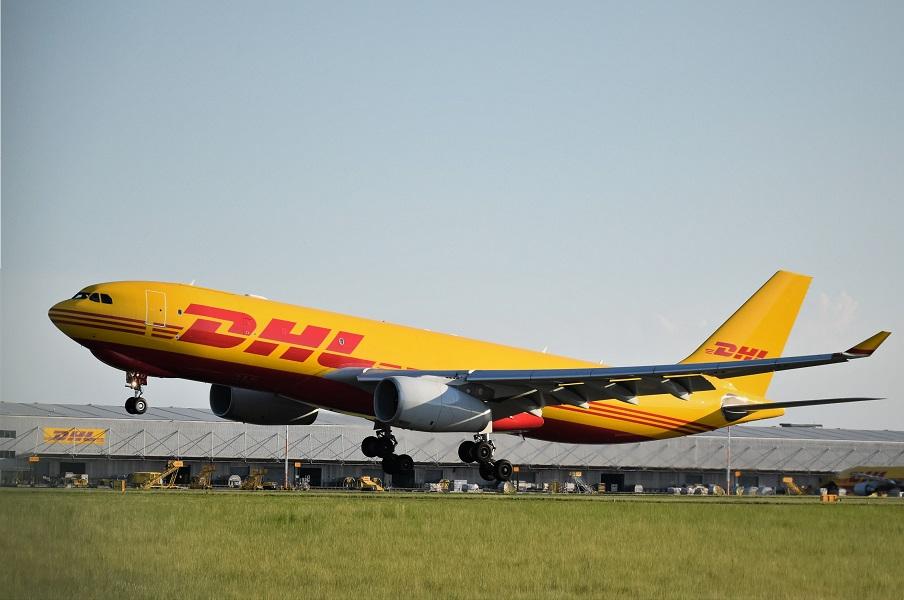 The upcoming Dubai Air Show could be the venue for more announcements. Airbus is also discussing the project with aviation media and comparing it to its previous freighters. And there is a lot to say because the European manufacturer has had limited success in the cargo market. But Airbus believes that it understands why this was the case – and how to avoid it with the A350.
We have explained how the freighter market is changing lately – already before the pandemic. The previous requirements of Boeing and Airbus customers for freighters emphasized weight over volume. The problem, for Airbus, was that its previous aircraft lacked the structure to handle the additional weight.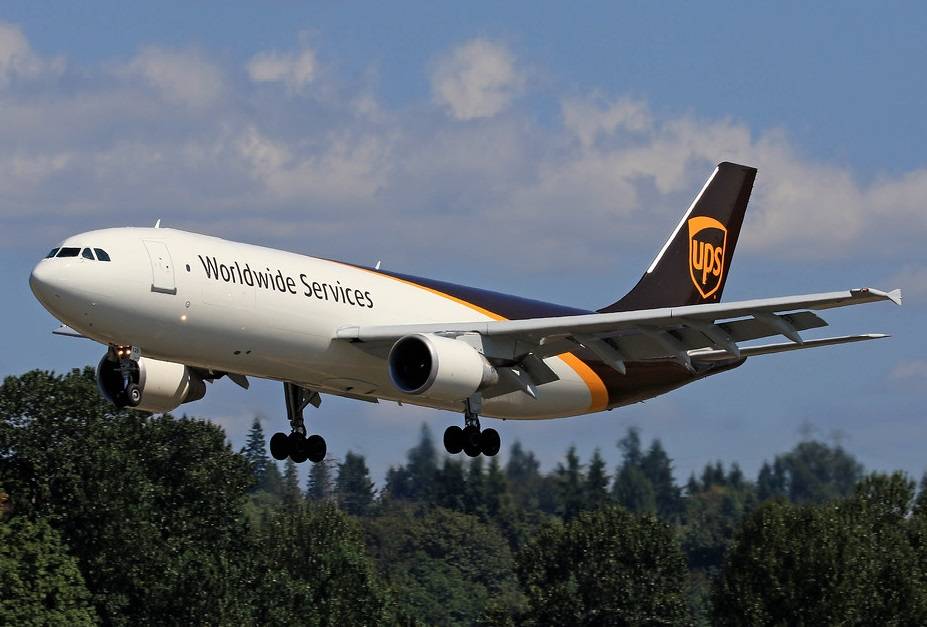 Previous Airbus Freighters And Weight Vs Volume
In an interview with Leeham News, Airbus Chief Commercial Officer Christian Scherer analysed how the company's two previous freighters faired. He described the A300 as "a very good package freighter. It's not a heavy-duty freighter". This made that aircraft a good fit for customers like FedEx and UPS, in some roles. But the aircraft didn't really threaten many Boeing offerings at the time.
Airbus followed the same strategy with its second of its previous freighters, the A330F. But as Scherer explains, they had little choice. The A330 platform certainly improved upon the A300-600R, but it still wasn't capable of handling high weights. However, Scherer acknowledges that Airbus made a mistake in basing the A330F on the A330-200, i.e. the shorter of the two models.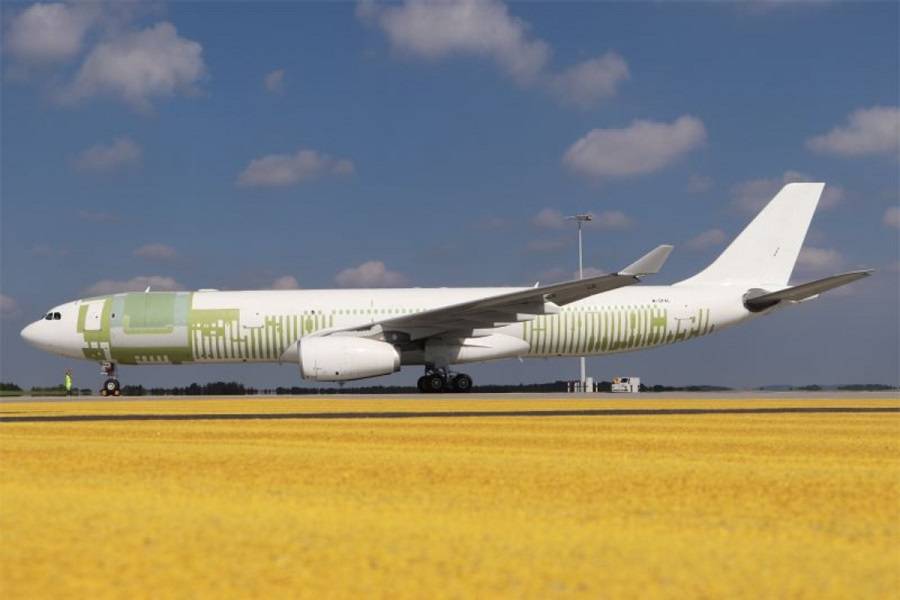 Scherer said:
"We should have on the -300, because the 200, even though it's got a little better structural capability than the -300, still doesn't have the structural capability for the heavy freight. We should've gone for volumetric payload, as opposed to trying to compromise between structural payload and volume."
Changing Roles
So there is some irony here. With its previous offerings, Airbus had the potential to offer good "package freighters" – what we now call e-commerce freighters. The A300-600RFs of UPS and FedEx are performing this role today. And as we saw, UPS is upgrading its A300s with new avionics. The airline is planning to keep them in service for at least another decade. The fact that e-commerce (i.e. bulky freight) is seeing skyrocketing demand, certainly helps.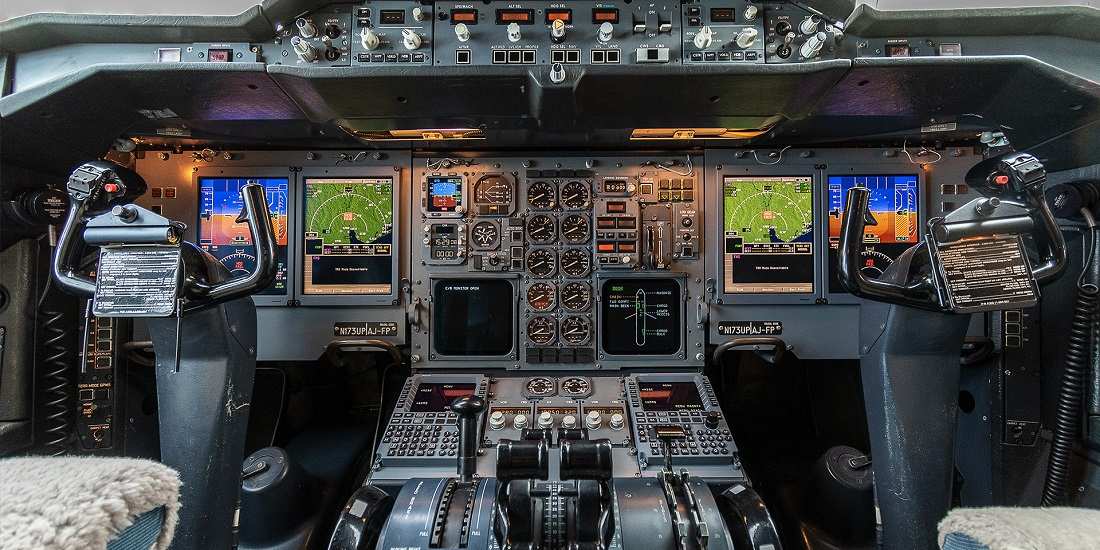 Airbus wanted to build on the success of this previous design when it launched its A330F freighters. Of course, hindsight is 20/20; Airbus could not have predicted the e-commerce boom. The European manufacturer wanted a selling point and chose the A300-200 because it has a better range than the longer A330-300.
Learning from its previous freighters, Airbus will not make the same mistakes on its A350. The A350F is structurally closest to the larger variant, the A350-1000. But it will be slightly shorter, to better optimise its CG. This shortening also makes the plane slightly lighter, increasing its useful load. A regular A350-1000 has a maximum payload of 63 tons. The A350F will be able to take 109 tons. And for reference, a current Boeing 777F is at 103.7 tons.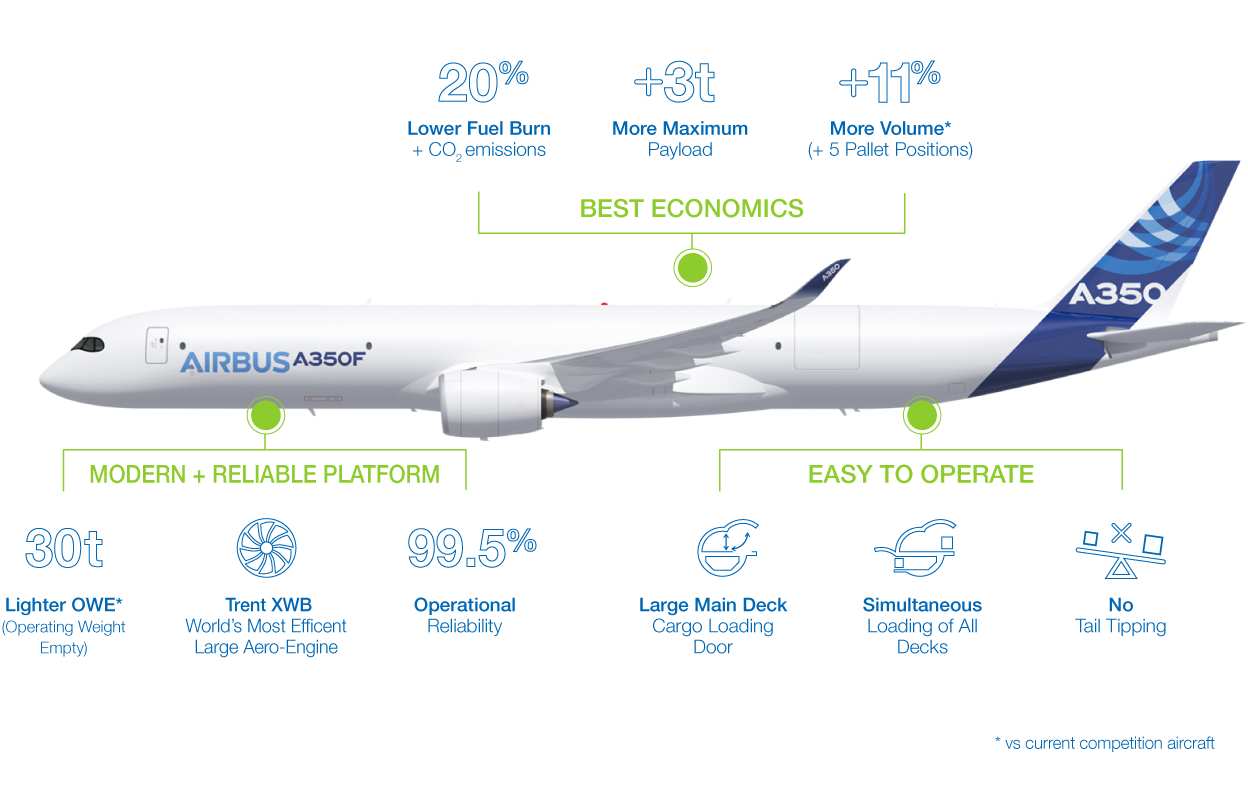 Airbus And Boeing's Future Freighters
On top of this, the Airbus A350F will avoid some operational limitations of the company's previous freighters. The plane will have a reinforced main deck floor, capable of handling heavy pallets everywhere – not always a given. Also, the new Airbus will be able to handle more volume than the 777F – in addition to handling more weight. Finally, it will have a bigger cargo door, for some oversize loads. This feature will appeal to operators that are replacing old 747-400 freighters.
When (not if) Boeing launches its own 777XF freighter, it will almost certainly have the size of the smaller 777-8. This plane will still be longer than the current longest 777, the 777-300ER. And it should be a bit longer than the Airbus A350F. However, Airbus is adamant that its own plane will be lighter, thanks to its all-composite construction.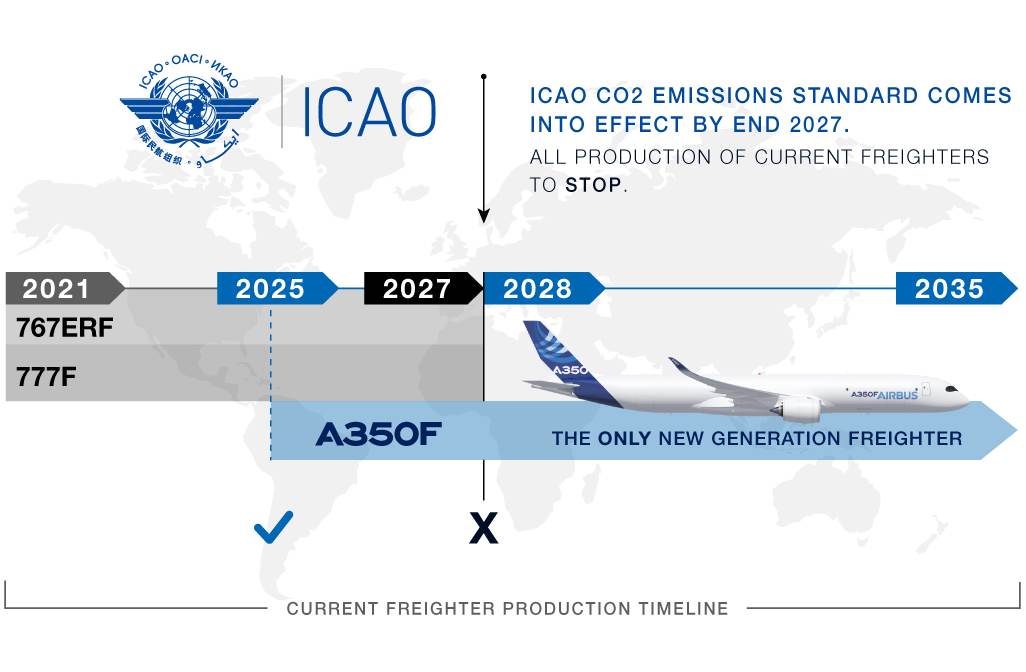 From 2028 onwards, Boeing won't be able to keep selling its previous (i.e. current) freighters – as Airbus keenly points out. This is part of why the company felt confident to launch its A350F without a launch customer. And with an entry-to-service date of 2025, Airbus will have a sizeable lead over Boeing. Even if the American manufacturer puts the launch of a 777XF ahead of the 777-8 passenger version (very likely), they'll struggle to have it enter service before 2029.
But not everything is rosy for Airbus. Some say that its potential customers would like more engine options. And the company could finally announce a launch customer in Dubai (Singapore Airlines, possibly). Boeing is reportedly talking with Qatar Airways and FedEx for the 777XF. But analysts don't expect a launch for Boeing's freighter before 2022.
Source: Leeham News