Qantas for Australia Post took delivery of their first Airbus A321-P2F (Passenger to Freighter) converted aircraft on October 27th. The move comes after the arrival of newer A320neo aircraft in service, pushing aside older jets, that must find new roles – or retire.
Elbe Flugzeugwerke (EFW) carried out the work in its facility in Dresden, Germany. Qantas Post leased the aircraft from Vallair, a lessor who commissioned the conversion. Vallair has also signed contracts with SmartLynx Malta for two jets. EFW will convert one A321-200 aircraft, while 321 Precision Conversions will handle the other.
The US-based company is offering its own conversion for an Airbus A321-200PCF freighter. Their prototype flew early this month in Florida and is expected to receive its Supplementary Type Certificate (STC) in 2021. The company is a subsidiary of Precision Aircraft Solutions, who have experience converting Boeing 757s to the same cargo role.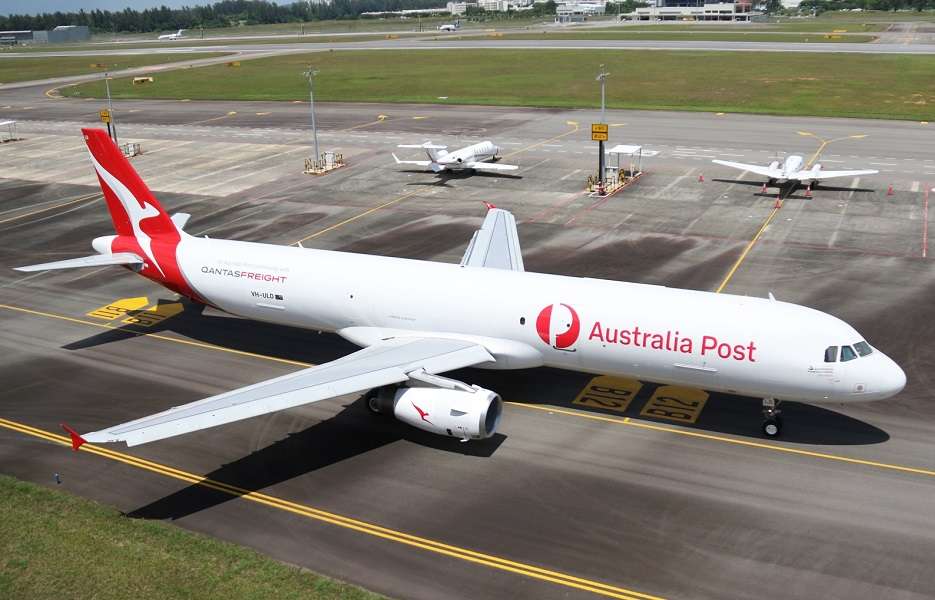 Some may relate cargo operations to larger aircraft, but smaller twin-engined cargo aircraft are nothing new. The Airbus A321 freighter should replace a lot of Boeing 737 and 757 freighters, many of them also conversions. Demand for such conversions from lessors and cargo operators seems to be growing. EFW plan to expand their operations to China and the United States.
Airbus A321s Versus What Else?
Unsurprisingly, Boeing 737NG conversions into freighters already exist, making for a competitive market. However, converted Airbus A321s allow for containers to be used in the lower deck. From the Boeing lineup, only the 757 can offer this, in this category.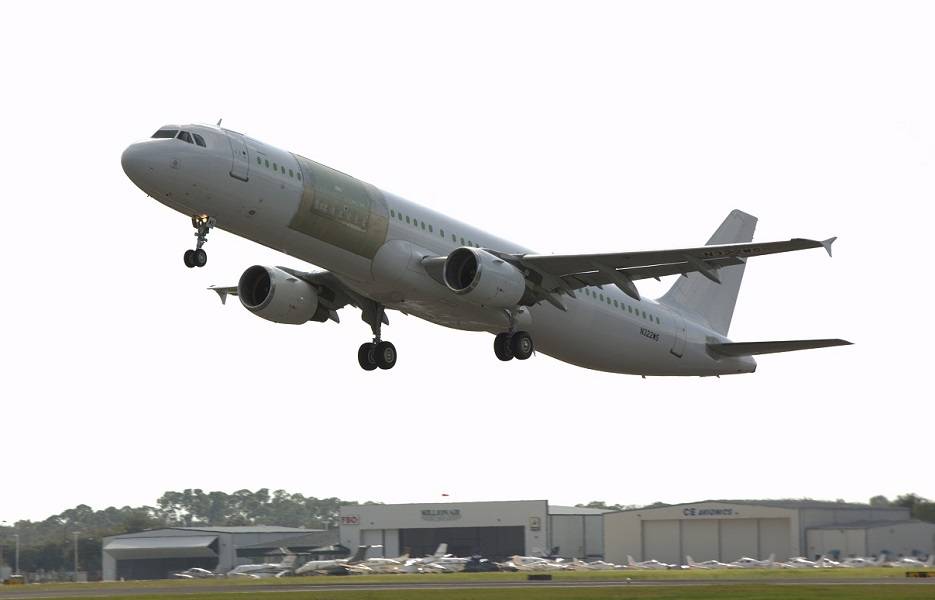 The timing of these new Airbus A321 freighter projects is interesting, although the planning for them dates before the current crisis. However the Covid-19 pandemic also looms large in events. Of the many grounded aircraft, some are reaching the time when they would need to go through costly and time-consuming C and D-checks. Given low passenger demand, it makes sense to re-purpose these aircraft to the freight role.
The shrinking of passenger traffic during the pandemic meant a nearly as drastic reduction of cargo capacity. That's because passenger aircraft carry a fair amount of cargo, in unused hold space. The new Airbus A321 conversions may be a bit late to take full advantage of the high demand for air freight in this climate.
However the pandemic may have provided conversion companies with unwanted passenger aircraft, ripe for a new lease of life. It's a small irony: the crisis that made the aircraft unwanted, also created a market for them. Or made a market of them, depending on your viewpoint!
Sources:
https://www.elbeflugzeugwerke.com/en/our-company/news/detail/worlds-first-a321p2f-enters-into-service-74/
https://www.precisionaircraft.com/first-flight-precision-conversions-a321-200pc-freighter/
https://www.freightwaves.com/news/new-a321-converted-freighter-passes-first-test-flight-in-us
Pictures: EFW, Precision Conversions