The crew of an Enter Air flight faced an engine failure with their 737, taking an unusually long time to return for landing afterward.
This incident happened on the 15th of August but seems to have caused a stir in some online discussion groups. It involves Enter Air flight E4-7225, which appears to be a seasonal charter flight, in the height of August. The flight would depart from Gdansk Lech Walesa Airport (EPGD) in Poland. Its destination was Fuerteventura Airport (GCFV) in the Spanish Canary Islands. This is a rather long flight, taking nearly five-and-a-half hours.
The Enter Air flight crew would line up their 737 with runway 11 in Gdansk before their engine issue manifested itself. At this point, the flight was running about an hour late. The flight took off and started its climb normally, heading southwest. However, the crew would stop climbing at FL120, telling ATC that they are troubleshooting a problem.
Enter Air 737 Engine Issue
It is not clear if the Enter Air flight crew had already shut down an engine at this point. In any case, they decided that they wanted to return to Gdansk. So they entered a holding pattern quite near Gdansk, always at FL120, to burn fuel. At this point in the flight, the crew had not made an emergency or a PAN-PAN call.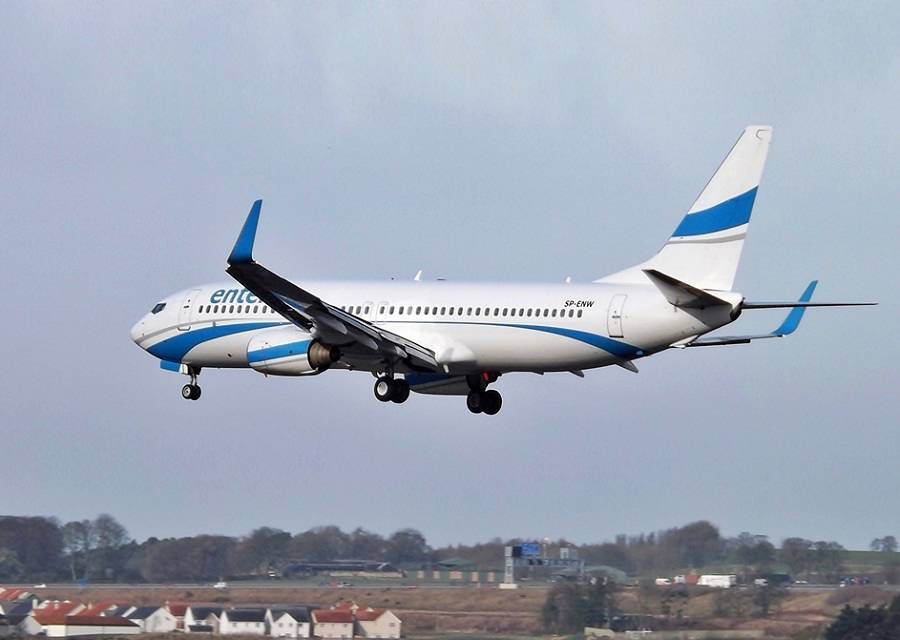 This would later change. The Enter Air crew eventually made a PAN-PAN, announcing that they had to shut down the right engine of their 737. They also decided to change their diversion to Warsaw Chopin Airport (EPWA). They made this decision while they were essentially overhead Gdansk. Getting to Warsaw at FL120 took them approximately 40 minutes.
The Enter Air crew landed their 737 safely on one engine using runway 11 in Warsaw. In total, they had spent three and a half hours in the air. This aircraft would spend around four-and-a-half days on the ground in Warsaw. It is a 21-year-old 737-800, with registration SP-ENU. Its first operator was American Trans Air, in July 2001. After three intermediate operators, Enter Air picked it up in 2014.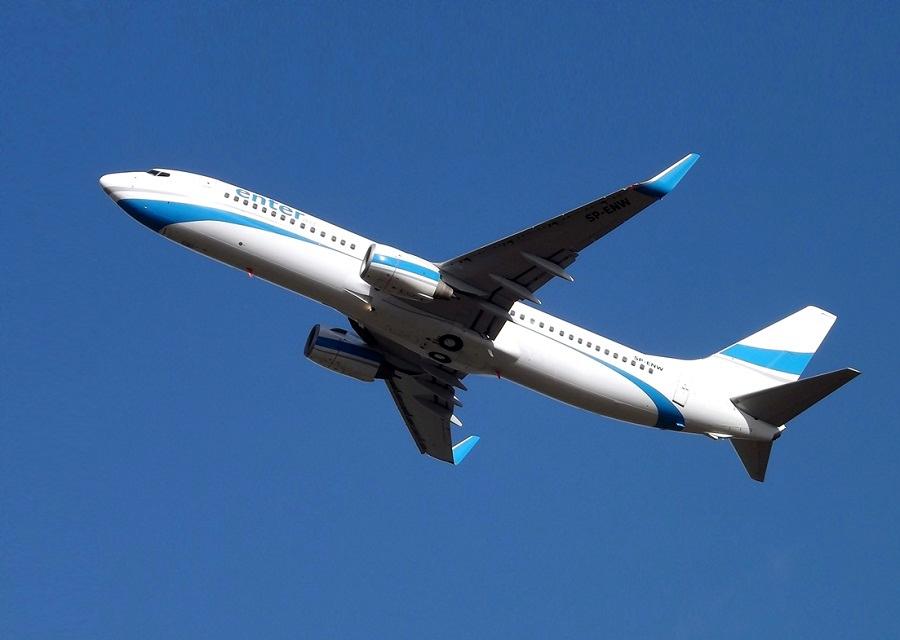 A Few Raised Eyebrows?
Some observers feel that the Enter Air crew flew their 737 on one engine for a bit too long. A few even compared the event to Smartwings 1125 (see Mentor Video at the end of the article). But this really is a very different kind of incident. Firstly, the Enter Air crew immediately notified air traffic control that they had an issue. They did NOT change altitude unannounced, possibly interfering with other flights.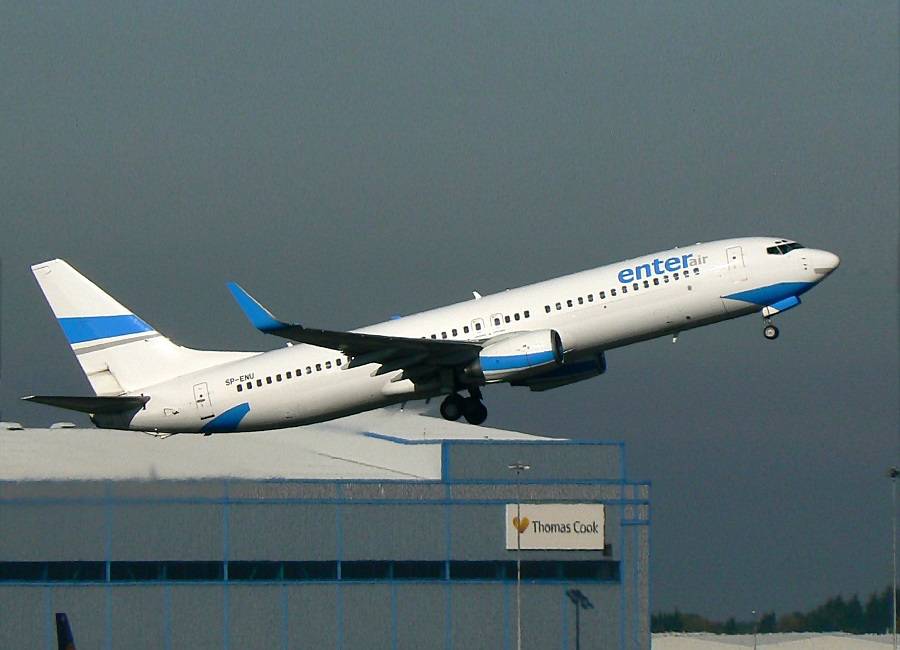 We also don't know if the Enter Air crew lost the right engine of their 737 immediately, or if they were unhappy with its parameters. In any case, they remained quite close to an airport (Gdansk) while working on the problem and burning fuel. We don't know if their decision to divert to Warsaw factored in any weather, company, or other factors.
The incident aircraft resumed regular service after its return. The passengers in the incident flight did eventually make it to Fuerteventura in another aircraft, the next day.