DHL and Eviation announced an agreement for an 'eCargo' version of the Alice, an all-electric aircraft. The first Alice should fly this year.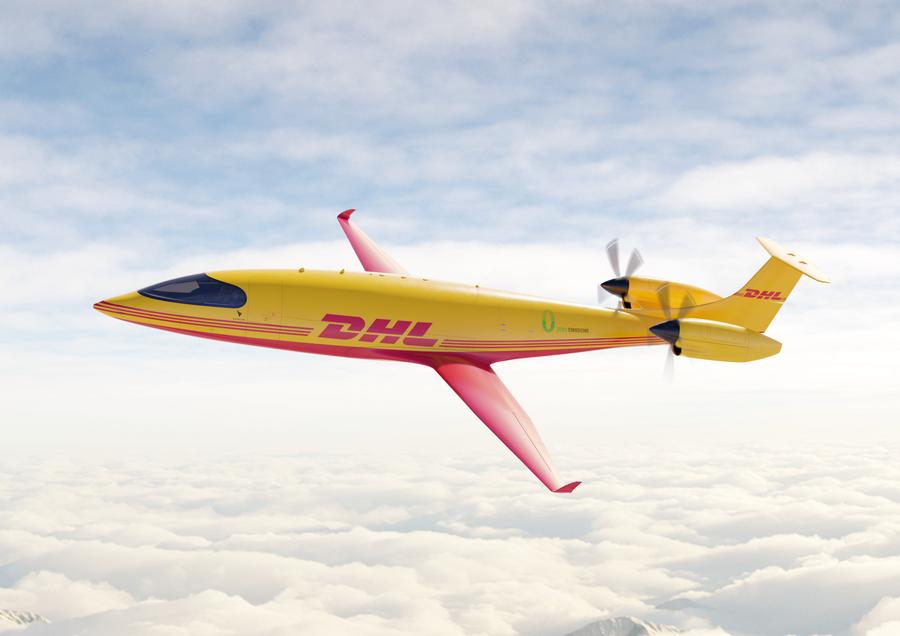 We have seen other airlines take an interest in all-electric aircraft already. Some of these involve eVTOL designs. But DHL Express went for the Eviation Alice, a promising all-electric conventional take-off and landing project. Until now, all images and renderings of the Alice we saw, involved the 'commuter' version. That one can carry up to 9 passengers and their luggage, plus 2 crew. The latter is a bit unclear, because Eviation touts the Alice as a single-pilot aircraft.
If everything goes according to plan, DHL will pick up the 'eCargo' version of the Eviation Alice. The aircraft is capable of carrying 1,200kg (2,600lbs) of cargo, to ranges of 815km/440nm. The aircraft will cruise at around 220kts. And crucially, Eviation promises a very quick recharging time, of just 30 minutes per flight hour. Plus, charging is possible during loading and unloading. So, turnaround times of the DHL Eviation Alice fleet shouldn't suffer, by waiting for the batteries to recharge.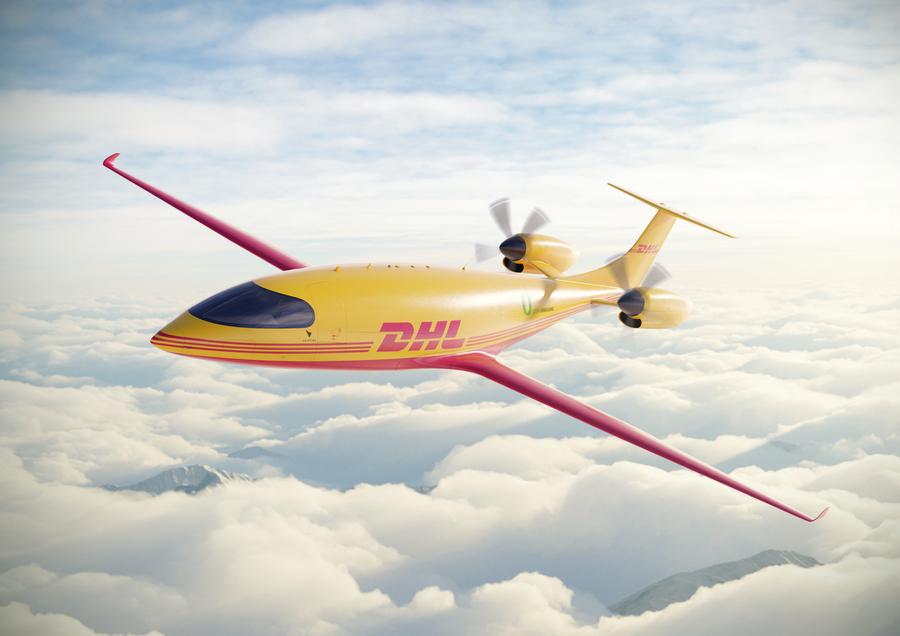 DHL and Their eCargo Eviation Alice
The agreement is for 12 aircraft, whose deliveries should begin in 2024. As we have seen previously, Eviation has engaged a number of key partners in the design and construction of the Alice. The final-layout pre-production aircraft is currently undergoing assembly.
DHL claim to be the first cargo operator to order an aircraft like the Eviation Alice. But technically, they are not Eviation's first customer, overall. New England-based Cape Air signed an agreement for 92 aircraft, however this was some time ago. It isn't clear if that agreement still stands. Alice previously had a different configuration, with three motors and propellers. Unfortunately, Eviation lost that prototype to a battery fire, before it could fly.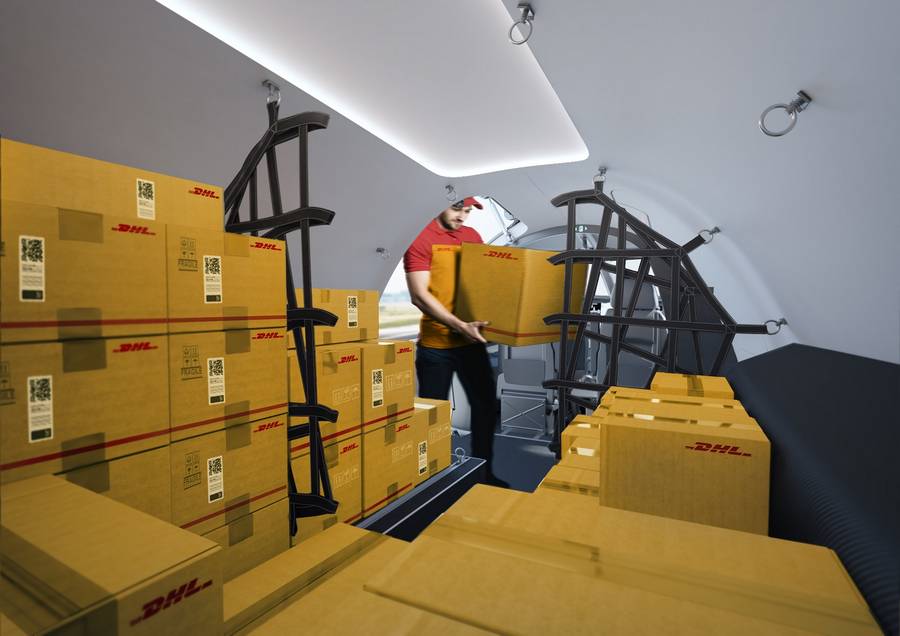 John Pearson, CEO of DHL Express, said this about Eviation and the Alice aircraft:
"We firmly believe in a future with zero-emission logistics. Therefore, our investments always follow the objective of improving our carbon footprint. On our way to clean logistics operations, the electrification of every transport mode plays a crucial role and will significantly contribute to our overall sustainability goal of zero emissions.

"Founded in 1969, DHL Express has been known as a pioneer in the aviation industry for decades. We have found the perfect partner with Eviation as they share our purpose, and together we will take off into a new era of sustainable aviation."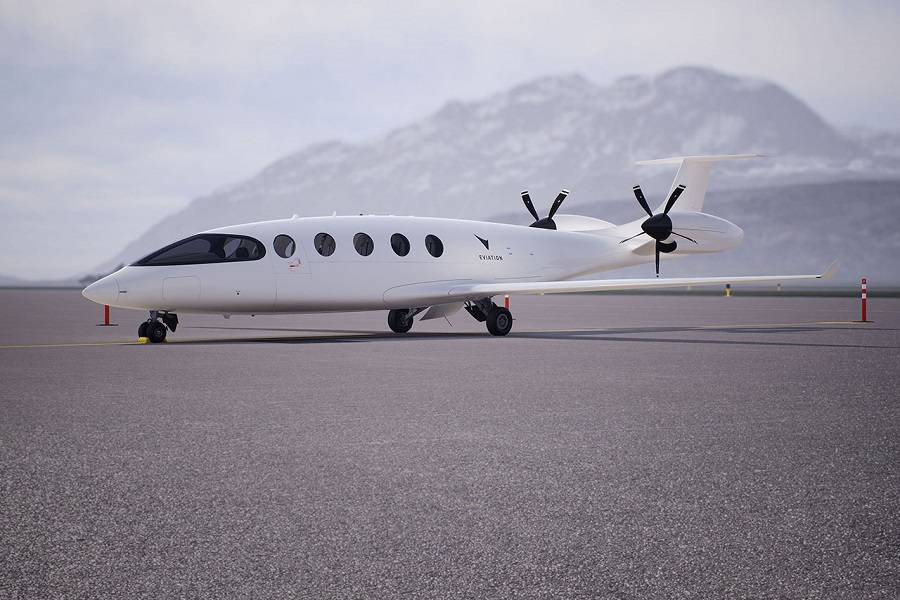 A Trend In Freight Operations?
In general, a lot of freight operators have shown interest in "zero-emission logistics". A lot of these are "last-mile" operations with drones. Regulations are rapidly changing, to facilitate such operations in the US, Europe and elsewhere. Middle-mile operations are trickier. All-electrics like the Eviation Alice are one approach, and seeing DHL put it to practice will be interesting.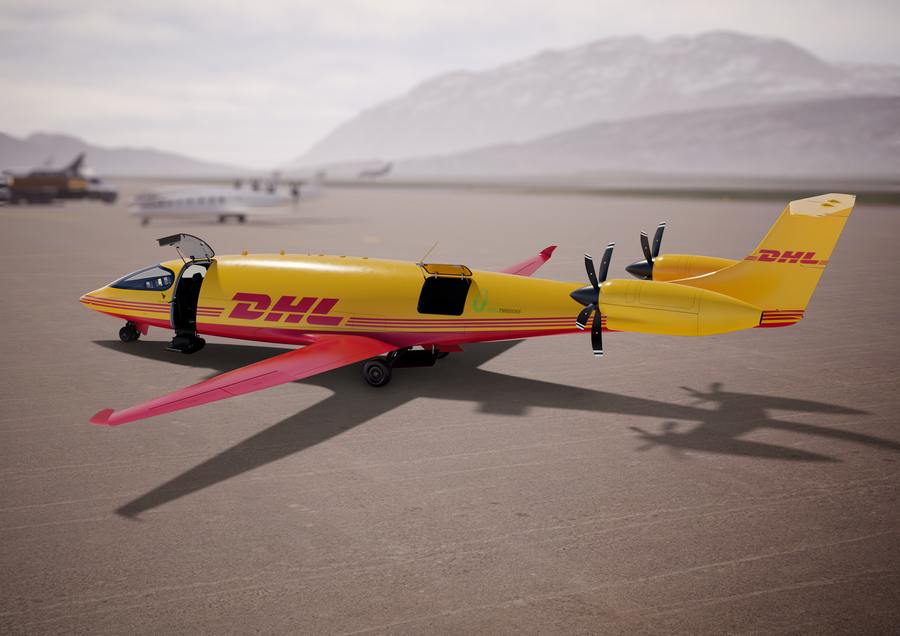 Other projects we have seen, are working on unmanned drones with internal combustion engines. But with rapidly-developing technologies, it still isn't clear if such projects are competing or not. The Eviation Alice doesn't directly replace any existing aircraft in DHL's fleet. But DHL Express has committed to achieving zero emissions by 2050. And as an all-electric, the Alice has other advantages.
There are fewer moving parts in all-electric aircraft systems, promising increased reliability and reduced maintenance costs, compared to light pistons or even turboprops. However, some argue that costs of batteries, over the life of such aircraft, could change this balance. But that is difficult to predict, before more of these or eVTOL designs enter service.