Royal Mail in the UK is already running a trial, delivering mail and packages to remote islands using the Windracers ULTRA drone!
Before Royal Mail, we saw the Windracers ULTRA drone in use for the NHS. Windracers originally designed this drone to deliver critical humanitarian aid to isolated communities around the world. The drone is rugged, capable of operating in inhospitable terrain. At the same time, it is using materials that are simple and easy to repair and/or replace in the field.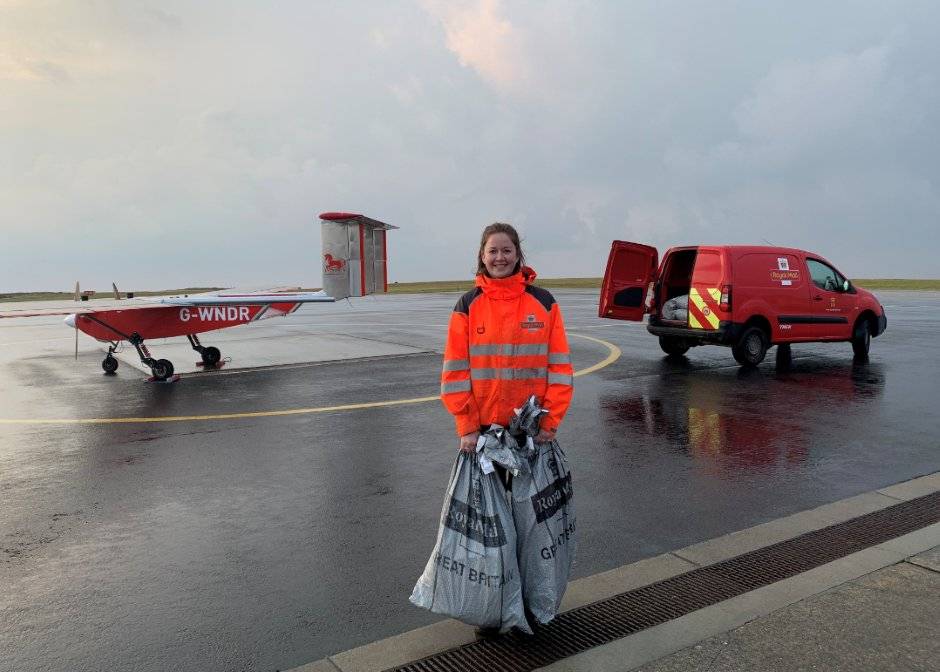 With such a design, the Windracers ULTRA drone is ideal for other roles, as the Royal Mail project shows. Royal Mail will use the drone to deliver essential items, like PPE. But they will also use it for regular post, including packages for retailers. Royal Mail will also use smaller vertical take-off and landing (VTOL) drones, for shorter flights between the islands.
Drone Design
The appeal of the Windracers drone for the Royal Mail is its size. Unlike small, multi-copter drones, the ULTRA (Unmanned Low cost TRansport Aircraft) can carry up to 100kg (220lbs) of cargo. It has a range of 1000km (621mi) with this load. The drone has an easily-accessible loading space in the rear of the fuselage, between the two booms. This space is about the size of a station-wagon's loading bay.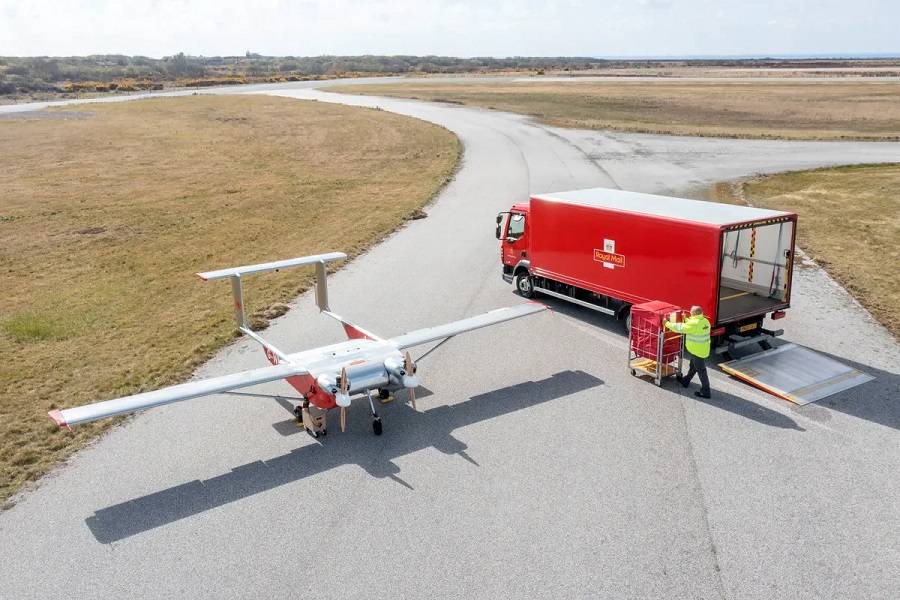 The fuselage is actually a lifting wing-body design, providing more lift in flight, improving efficiency. The designer of the drone is SOTON, a research and design team from the University of Southampton. It is only one of multiple autonomous systems and platforms that they have designed. But it appears to be the largest. In the Windracers ULTRA, the Royal Mail is using the UK's largest civilian unmanned aircraft!
The Royal Mail Flights of the Windracers Drone
The drone is flying from its base at Perranporth Airfield, near Newquay in the British mainland. It then flies out to the Isles of Scilly, about 70 miles away. The Windracers drone appears to perform these Royal Mail flights at 2,000 feet, obviously in Beyond Visual Line of Sight (BVLOS) rules.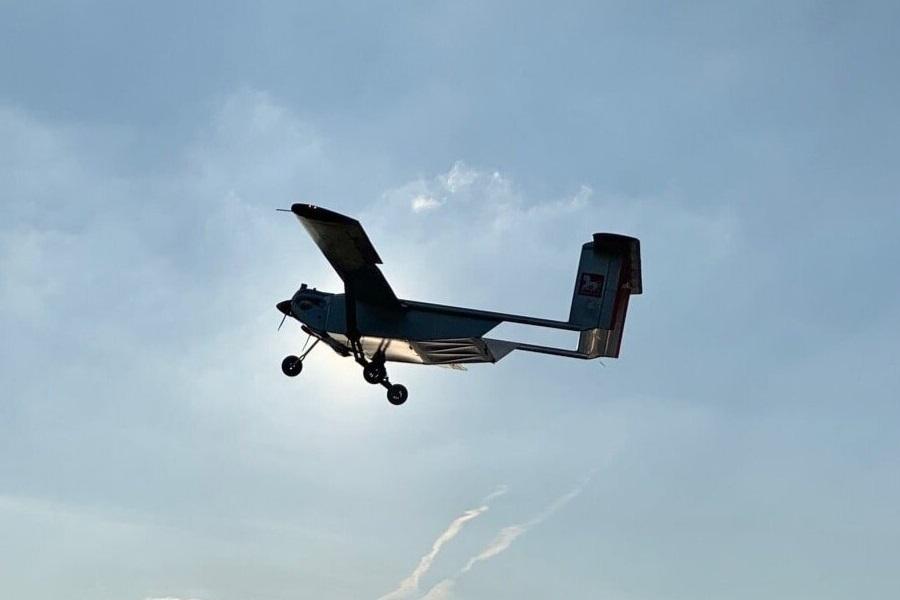 Ideas like these existed before the pandemic, but events in 2020 brought many of them to the fore. We also saw other initiatives to carry medical supplies with drones in Scotland. And from 2021, EASA, the FAA and other authorities have formalized regulations for commercial drone flights.
This regulatory framework should help projects like the Royal Mail partnership with Windracers, making them a regular feature. And with other projects like Dronamics, we could also see cargo drones crossing national borders as well!