In a deal that could cost $1 billion, Azul Airlines is in discussions for 220 Lilium Jet aircraft, the company's promising eVTOL air taxi.
The eVTOL world continues to see developments, with multiple projects racing in parallel. Many believe this could become a rapidly growing industry, very soon. And if it really is successful, it could change how we think about aviation, at least at the regional level. Lilium has been working on such a design for years, and it got the attention of Azul, in Brazil.
Azul and Lilium did not formally announce a contract. But they have provided some details about what their discussions are about. The deal would be for 220 seven-seat eVTOL aircraft. But the goal is to establish a co-branded air-taxi/regional aviation network, in Brazil. As a partner, Azul will ease efforts to certify the aircraft in the country, too.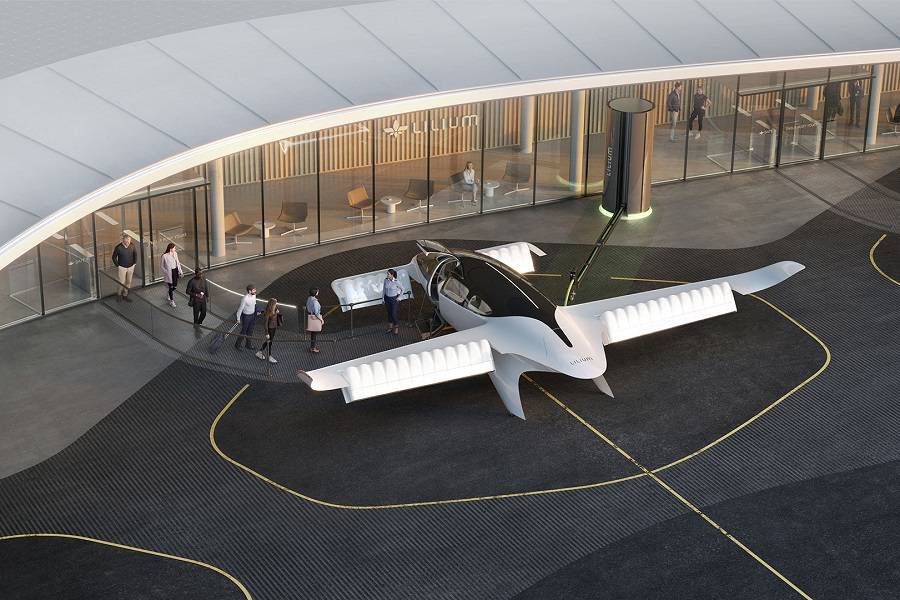 If the agreement goes forward, Azul would expect to pick up its first Lilium Jets in 2025. Lilium is maintaining that date as its launch goal, ahead of several of its eVTOL competitors. Commenting on the deal, David Neeleman, Chairman of Azul Linhas Aereas, said:
"Since Azul's founding 13 years ago, the Brazilian aviation market has doubled with Azul capturing almost 60% of the growth. We know how to create and grow new markets, and once again we see huge market opportunity by bringing the Lilium Jet to Brazil."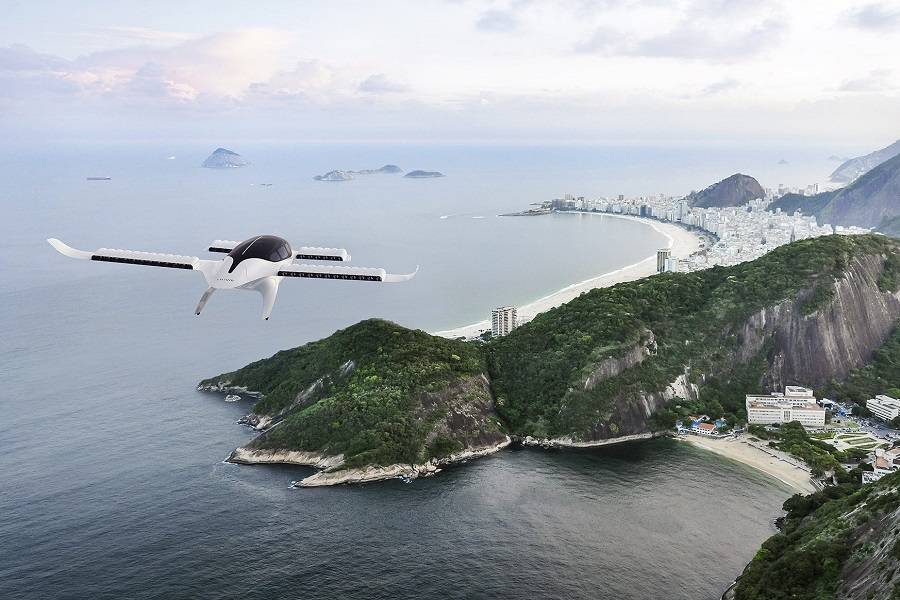 The Lilium – Azul Partnership
Further details suggest a partnership similar to that of an airline with any manufacturer. Azul would operate and maintain their eVTOL fleet acting as an MRO, with Lilium providing OEM support with parts/components. Since the technology is new, the manufacturer could provide key upgrades, like newer batteries. This puts yet more emphasis on securing further regulatory approvals, over time.
The version of the Lilium Jet that Azul plans to get has evolved somewhat, from earlier versions. Lilium initially planned to enter the market with a 5-seat design: a pilot and four passengers. This has now become a pilot and six passengers, with the latter in a three row 1+1 layout. The seven-seat capacity differentiates Lilium from other competitors. But it also makes the project that much more challenging.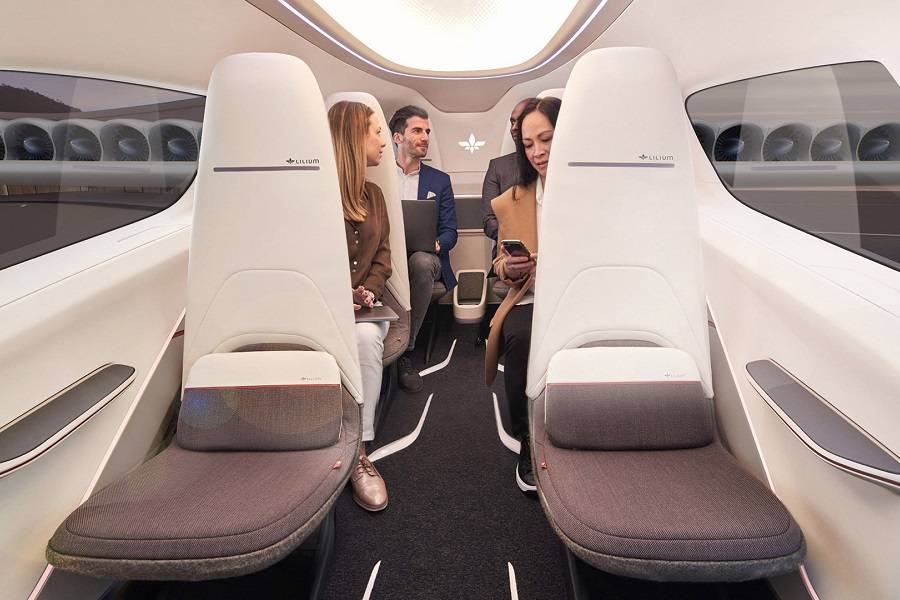 The other obvious differentiator is the propulsion method. We have seen several designs utilizing some sort of distributed propulsion, with propellers. This includes both fixed-wing and eVTOL designs. The layout has interesting advantages in efficiency, impossible in anything that doesn't use some form of electric propulsion. But Lilium's method is different, as its use of the term 'Jet' suggests.
The Lilium Jets that Azul will get, each use 36 motors and propellers, in what looks like a ducted-fan layout. But these fans now come with a very jet-like appearance, including adjustable nozzles, for different phases of flight. They are mounted on a flap-like section of each wing, which can turn vertical, for VTOL operations. The overall design of the Lilium Jet will allow operators like Azul to use very little in the way of ground infrastructure.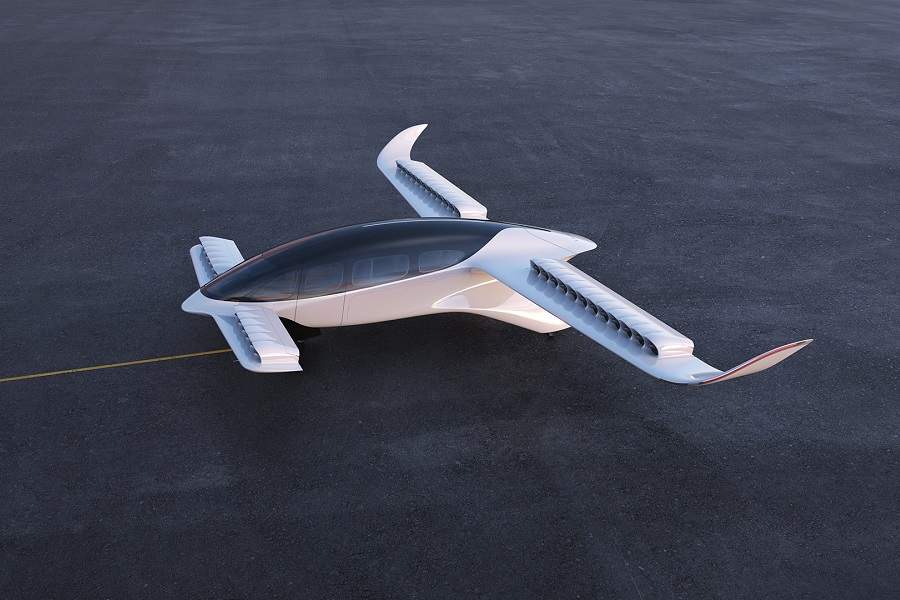 Evolving Design And Market Potential
As the company moved to a larger design for more people, they also introduced small changes. These include the adjustable 'jet' nozzles, plus fixed instead of retractable landing gear. The rear gear legs appear to have a secondary role, in providing stability in yaw. The avionics will include mitigation modes for failures of redundant systems. However it isn't clear if the aircraft will be capable of conventional landings on a runway.
The seven-seat Lilium Jet that Azul hopes to get, hasn't flown yet. The previous five-seat variant made several flights, achieving horizontal speeds of over 54kts (100km/h). However it isn't clear if it made a full horizontal flight transition. Cruise speed for the final version is 151kts (280km/h), with a range of 155+ miles (250km) plus reserves. Lilium aims to certify the Jet with both the FAA and EASA in Europe.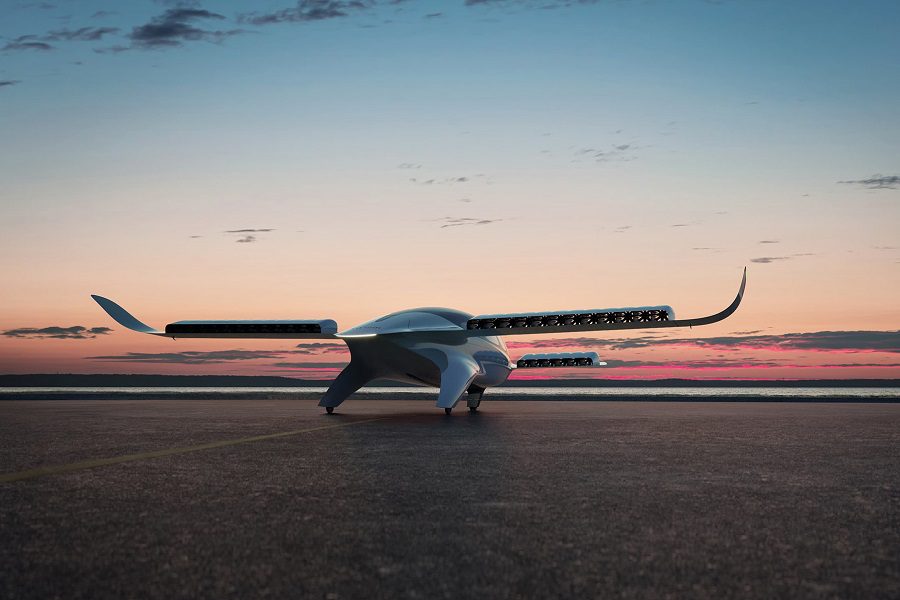 David Neeleman, Azul's chairman, is also CEO of Breeze in the US. So perhaps this partnership between Lilium and Azul could expand further. Lilium is already partnering with Lufthansa, for pilot training. Plus, the company has multiple partnerships with cities and other authorities, to construct 'Vertiports' for its operations. Also, Honeywell is a key partner in the project, designing and supplying avionics and flight control systems.
The Lilium Jet has attracted a lot of interest, beyond Azul themselves. If the company can stick to its aggressive launch schedule, they should beat several others to the market. Until they do, we will be waiting for their 7-seater's first flight. Plus, we really need to see more all-electric projects, including conventional take-off and landing ones. Until now, nothing bigger than a two-seater has entered the market. Something with a larger capacity plus eVTOL capability, seems some way away. But is it?