Breeze presented its first A220-300 to the public, at Airbus' assembly plant in Mobile, Alabama. The airline will pick it up officially in a few weeks.
The event took place on Tuesday the 26th of October. Breeze Airways started operations earlier this year, with a fleet of Embraer E190/195 aircraft. These jets represented the first step in the airline's operations. Breeze will continue using them on shorter routes, even after taking delivery of its A220s.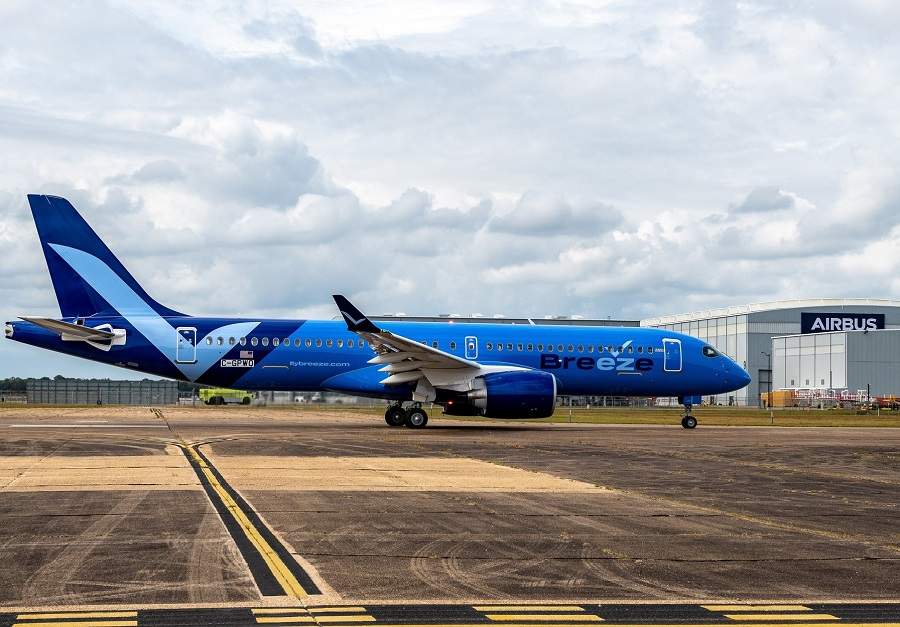 But eventually, the A220-300 will take first place in the strategy of Breeze Airways. The airline has orders for 80 of these jets, making them Airbus' second-biggest customer for the A220 family! Delta is first (95), Jetblue is third (70). And remember – Breeze is a startup. This is quite a bold start, but the airline is David Neeleman's fifth airline startup.
Nice, Nicer, Nicest?
The airline aims to operate unserved or underserved routes between city pairs. And while some see this as a role for short-haul operations, it certainly doesn't have to be. Breeze still hasn't revealed the first routes that its A220-300 fleet will undertake. But they have revealed a request for Airbus to add an auxiliary fuel tank to the aircraft. Considering that this is already a transcontinental plane, the request raises some questions!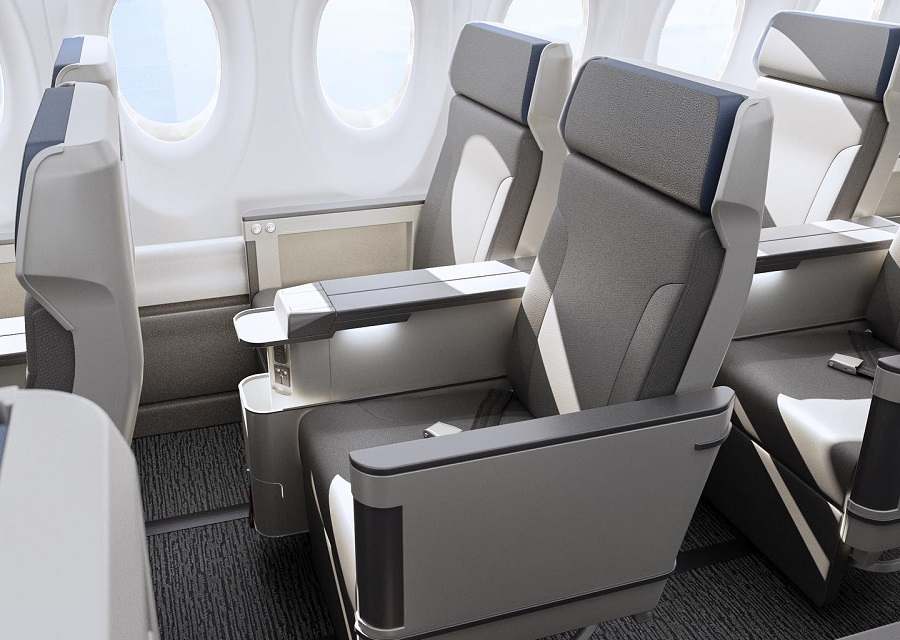 In a single-class layout, the larger A220 variant can seat 145-150 passengers (exit limit: 160). However, the first Breeze A220-300 shows that the airline is going in a different direction. Even before its launch, the airline announced that it would have three seating options: Nice, Nicer and Nicest. The first two made their debut with the airline's first Embraer aircraft.
The first A220-300 features all three Breeze seating types, including 'Nicest' – which is essentially a business-class option. In total, the aircraft will have a modest 126 seats, of which 36 will be of the Nicest variety. The 'Nicest' section will use a 2-2 layout, instead of 3-2. 'Nicer' equates to Premium Economy. However, there is no seat-back entertainment on any seats. This seems to be a trend, along with streaming services for passengers' own devices. All seats will have USB and USB-C ports.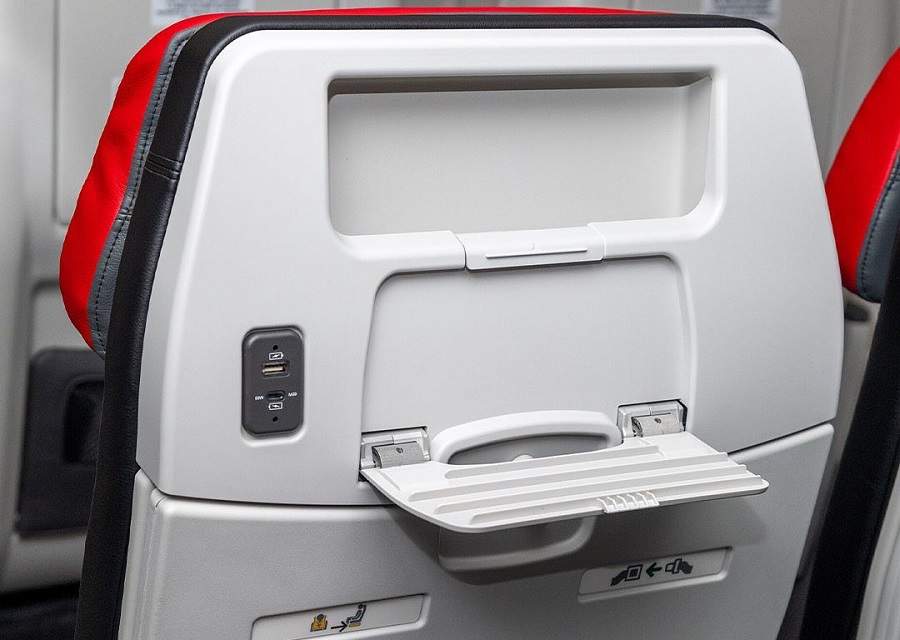 A220-300: Breeze First To Try In A New Market
We have seen how the advent of composites and the Pratt & Whitney geared turbofan (GTF) made the A220 possible. At its inception, then as the CSeries, Bombardier wanted a 100-150-seat plane that could connect distant regional-size airports. And many (including Boeing) saw this as a niche for an essentially regional aircraft. But by the time Breeze placed its first order for 60 A220-300 jets, it was clear what the plane's role is.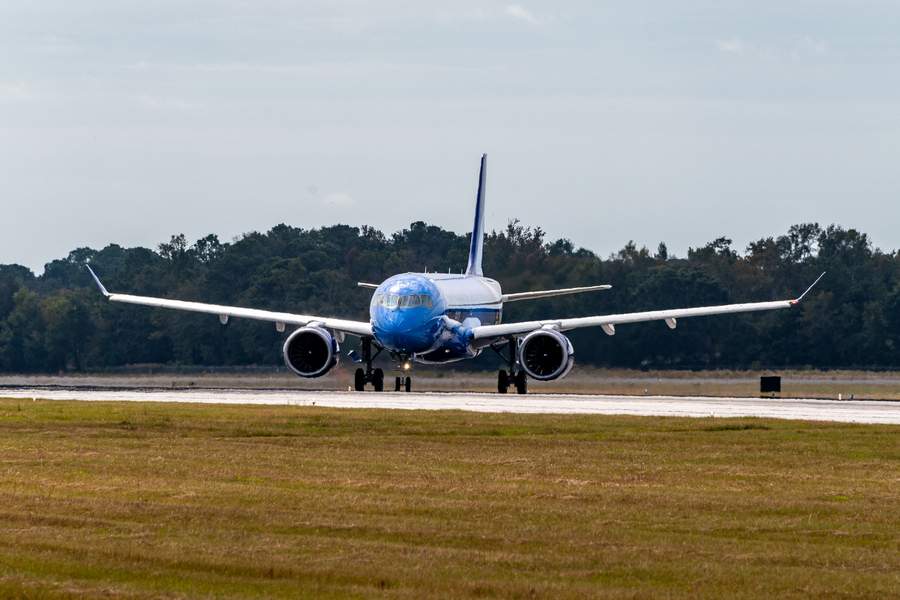 Particularly in the United States, the aviation industry contracted substantially after 9/11. Airline consolidation meant that many smaller destinations had few direct links with any destinations. Travellers had to use a regional airline, to get to a hub airport, to fly onwards. And if their destination was a "second-tier" airport, they faced another regional ride there, too.
This is the market that first Avelo with its 737NGs, then Breeze with its E190/195 and A220-300 fleets, are targeting. The Airbus' P&W GTF engines are quieter than previous offerings, which is generally a plus at small regional airports. Both airlines are adamant that they are not "stealing" competition from existing airlines – at least not in like-for-like direct routes.
And more to the point, Breeze doesn't really need to push its prices extremely low. By offering a direct-flight option, they compete on convenience, not price. But they can still price their seats reasonably well. Breeze won't put the first A220-300 in service for a few more weeks. But their operating model already has some competitors thinking. It will be interesting to see if others will decide to follow suit.