The much-anticipated launch of Breeze Airways came yesterday (Thursday) with their first flights, featuring plenty of fanfare and celebration.
It's been one week since they announced their inaugural schedule and two weeks after they got their Air Carrier Certificate. Regardless, on Thursday Breeze Airways made their first flights, to the excitement of many onlookers and passengers. The launch featured speeches and events at Tampa International Airport. And of course there was the mandatory water salute, before take-off.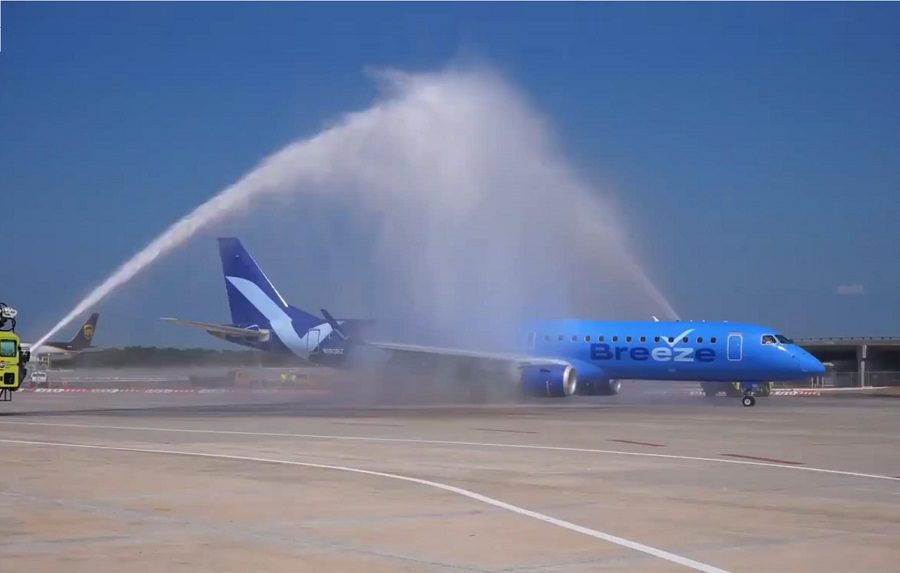 Breeze's first flight was from Tampa, Florida, to Charleston, South Carolina. The flight, number MX1, was supposed to take 1 hour 25 minutes to fly. Actual flight time was around 1 hour and 5 minutes. But Breeze's inaugural flight actually took even less time to sell out, when the airline announced its schedule last week. Just 30 minutes, according to David Neeleman, the airline's founder and CEO.
The aircraft, an Embraer E195 registration N190BZ, reached Charleston, SC on time and spent about 2 hours there. It then took off again, this time for Bradley International Airport, in Hartford, Connecticut. Breeze's jet so far made three flights on its first day, numbers MX1, MX2 and you guessed it, MX3. The third was back to Charleston and MX4 should depart at 8pm, for Tampa.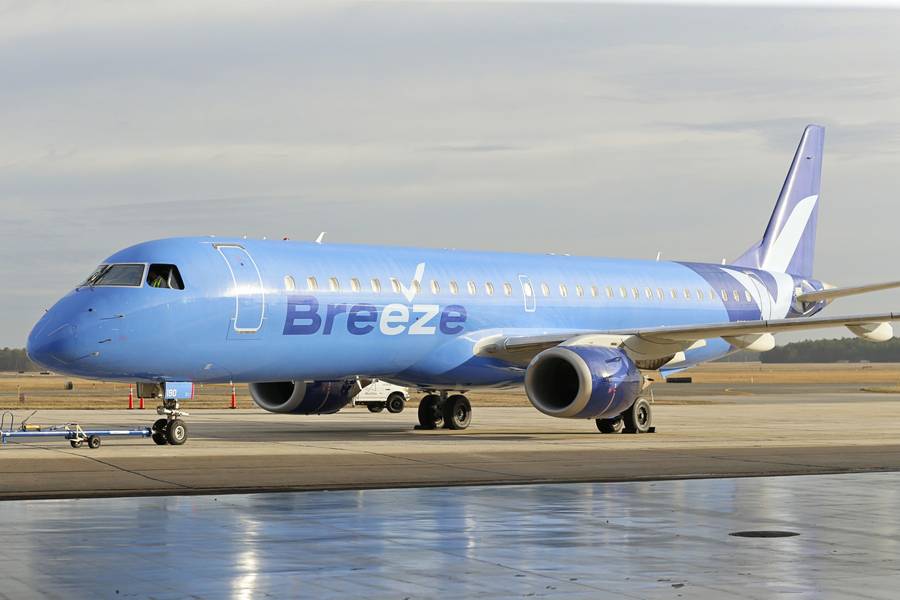 Breeze And Its Orderly Flights
As we have seen, Breeze aims to organize the flights of its Embraer fleet in such a way that the pilots will return to their origin airport at the end of the day. This may be unusual in the US, but it is typical for several low-cost carriers in Europe. It saves the airline from having to provide hotel rooms to its crews. And consequently, it means these crews can sleep in their beds, every night. That's not the norm for most of the aviation world!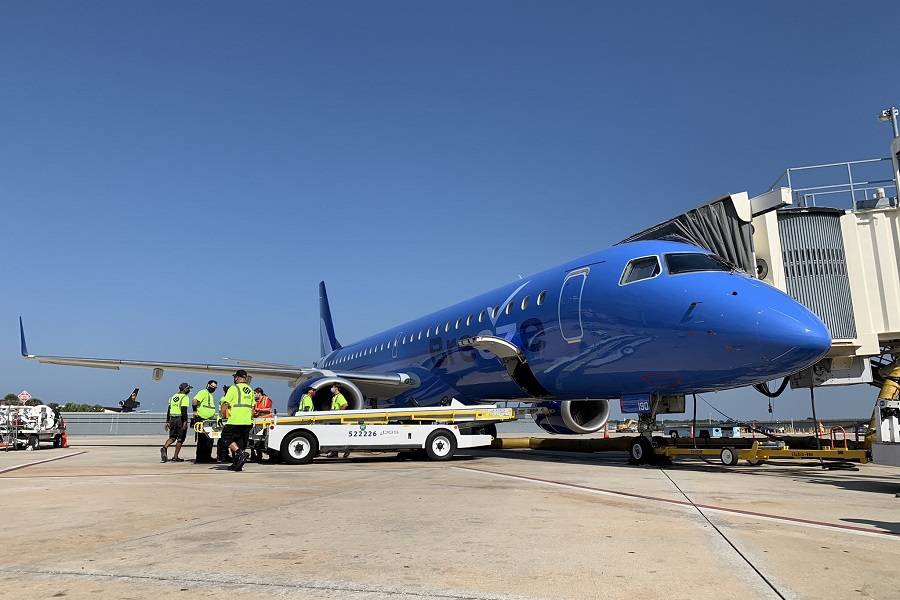 Breeze would have began its flights months earlier. They had to postpone them due to the pandemic, but the delay didn't cost them – not compared to existing airlines. The airline may be new, but they aren't staying small for very long. They will increase the number of Embraers in their fleet gradually, over summer. And come next October, they will begin picking up their new Airbus A220s. This fleet will operate on a more traditional point-to-point schedule. And at longer distances.
Breeze promises that its flights will connect smaller cities and towns directly. This will enable people to travel without connecting flights, effectively flying faster. And they should be as cheap or cheaper than existing airlines, too. Mr. Neeleman's latest venture could have found a way to reverse some of the airline consolidation of the past couple of decades. Its progress will be one to watch.