United Airlines brought a 737 MAX-8 at the AirVenture airshow in Oshkosh, promoting its AVIATE training initiative, looking for 5,000 pilots!
The EAA AirVenture airshow is now underway. This is the world's biggest GA airshow, and the world's biggest airshow in general, in terms of aircraft numbers. 'EAA' stands for 'Experimental Aircraft Association', so there is a strong focus towards homebuilt aircraft. But owners of GA, bizjet and even helicopters are welcome.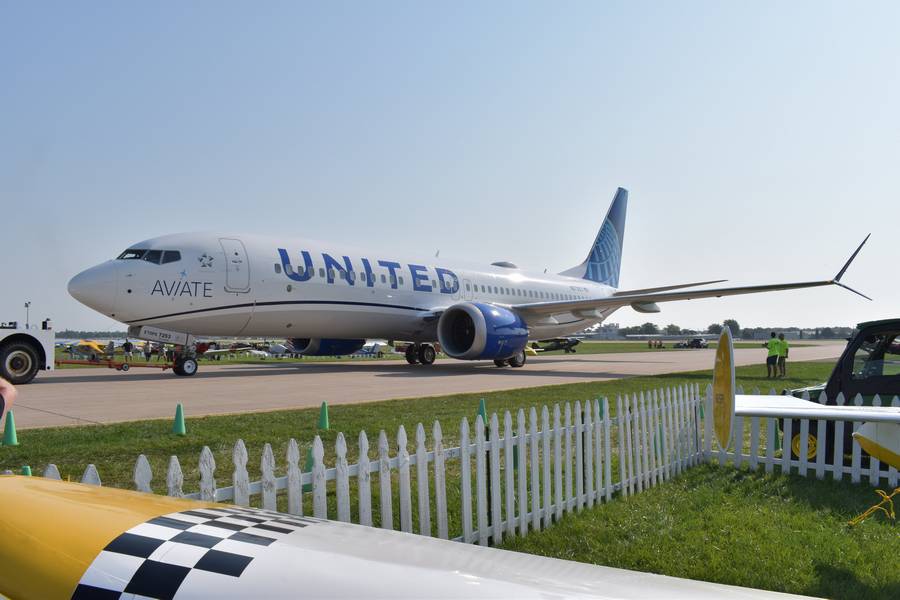 There are also some bigger, more unusual visitors. United would certainly be in that category. Before the pandemic even began, the airline launched the AVIATE initiative, to train its next generation of pilots. And even before their orders for 270 aircraft last month, United Airlines announced a need to train 5,000 pilots by 2030.
So this initiative predates the pandemic, and the resulting aviation crisis. It takes us back to 2019, when we were discussing the effects of the coming pilot shortage, from retiring baby-boomers. A lot of water went under the bridge since then. But what hasn't changed is the age and coming retirement of those baby-boomers. Except, now they're retiring faster. So United Airlines needs their new pilots even quicker, if anything.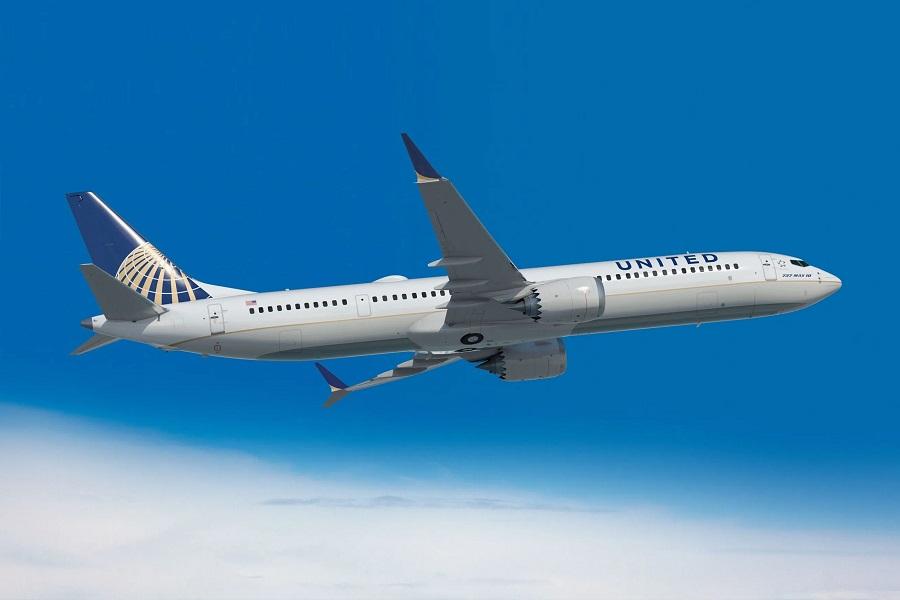 5,000 Pilots For United, Many More For Other Airlines
And they aren't alone. We recently saw that Ryanair in Europe announced a drive for 2,000 new pilots over the next three years. Delta want 1,000 pilots by next summer. American Airlines returned all current pilots in the air, starting from April, and want 300 more by the end of 2021! So the AVIATE initiative that United Airlines is working on, should deliver 5,000 pilots. But they acknowledge that their needs for the decade could be double that number.
The plane that United flew to Oshkosh is a Boeing 737-8, with tail number N27253. The jet is brand new, having first flown a month ago, on the 27th of June. The airline officially took delivery of it on the 16th of July, but it only flew from Seattle to Chicago on the 25th. It flew into Oshkosh the next morning, performing flight UA2760. It flew out as UA2761, the same evening.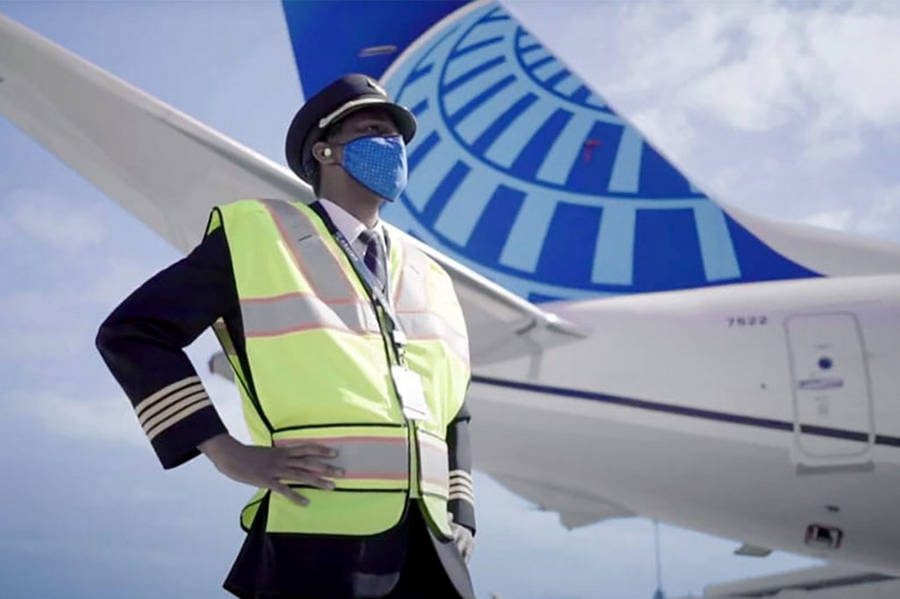 It is interesting to see how airlines are pushing future plans for new fleets and/or pilots. A visit to an airshow like this, complete with a static display, isn't cheap. United spent their day at AirVenture explaining their needs for 5,000 pilots, and life in the airlines. They certainly had the right young, interested audience to capture!
We've discussed this aspect of the airline industry before. As all-encompassing as it is, the COVID-19 crisis isn't like 9/11, in how lasting its effects are. World-wide, we see that people who can travel, do. United and other airlines are buying new planes, to stay on top of demand, and they need 5,000 or more pilots, to fly them.