Norwegian Air and AerCap announced leases for ten 737-8s and eight 737-800s. So, does this mean that the airline is sticking with Boeing?
These are uncertain times, for both airlines and lessors. As we've seen, the situation in Ukraine is forcing many in the industry to re-evaluate fundamental aspects of their operations. But airlines and lessors are still trying to plan for the summer of this year and the next. And this is what this latest move is about.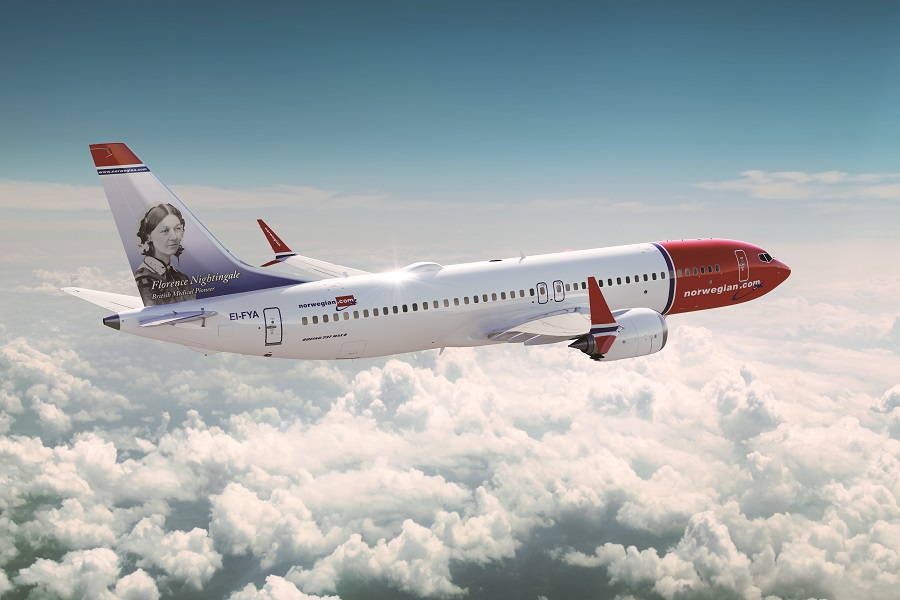 Norwegian announced the leases of ten 737-8s. These aircraft should be operational for the 2023 season and will be brand new. Lessor AerCap will also provide eight 737-800s, arriving in 2022. The airline has already signed similar agreements for a smaller number of 737-8s. But these leases included some unusual provisions, that we don't see here.
Previously, Norwegian signed leases for 737-8s that could later be swapped for Airbus A320neo-family aircraft. Norwegian's latest press release mentions this older agreement, including the option for new-generation Airbuses. But it doesn't make any similar qualifications for the leases of these ten 737 MAX aircraft. And as we've seen recently, this is important. Norwegian is currently an all-Boeing operator.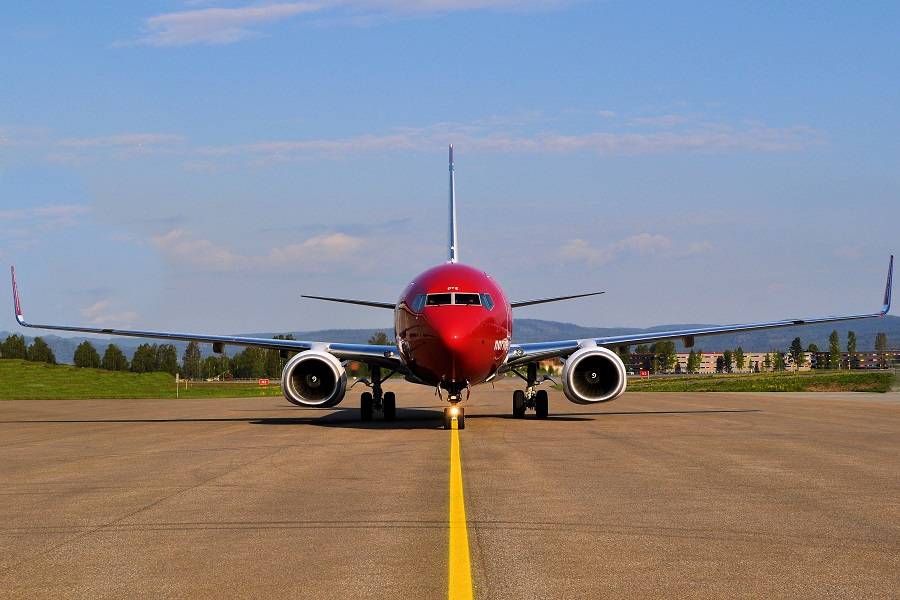 Norwegian Leases 737-8s, But Also Talking To Airbus?
But that doesn't mean it wants to remain an all-Boeing operator. Norwegian has had a lot to complain about in the past few years when it comes to Boeing. It would be unfair on the manufacturer to blame it for all of Norwegian's woes – including the recent restructuring. But Boeing's 737 MAX problems and 787 delivery delays before that, were very challenging for the airline.
These leases for 737-8s suggests that Norwegian could stick with Boeing. Operationally, this makes sense. But the company is still locked in a dispute with Boeing, over those delivery delays and the MAX grounding. The airline would ideally like to plan its future, which would involve new aircraft orders. But as its CEO explained recently, it is difficult to discuss such an order with Boeing "in the middle of a litigation".
Given this dissatisfaction with Boeing, it's easy to see why Norwegian entered talks with Airbus. But even if the European manufacturer has delivery slots for enough aircraft, refleeting is a costly exercise. These leases for 737-8s suggests that Norwegian wants to avoid this, for now. The airline managed to turn a profit in 2021 – which is impressive, given how recent it went through restructuring.
But avoiding a costly refleeting, with the operational and training changes it would bring, seems the prudent thing to do. Still, we don't know the length of the terms of the leases for 737-8s that Norwegian signed. For this summer, the airline wants 70 aircraft, the majority of which will be 737-800s. Refleeting plans, if they are in the picture at all, could come in the middle of the decade.