Can lighter seats really save a literal ton of weight on an airliner? Yes, they can, and this translates to some impressive fuel savings!
It is quite difficult to compare airliners of different generations. Naturally, new aircraft are more efficient than the ones they're replacing. But the way airlines use older aircraft changes, too. And in the case of some older airliners, small changes can make them more efficient today than they've ever been. Lighter seats are one such small change.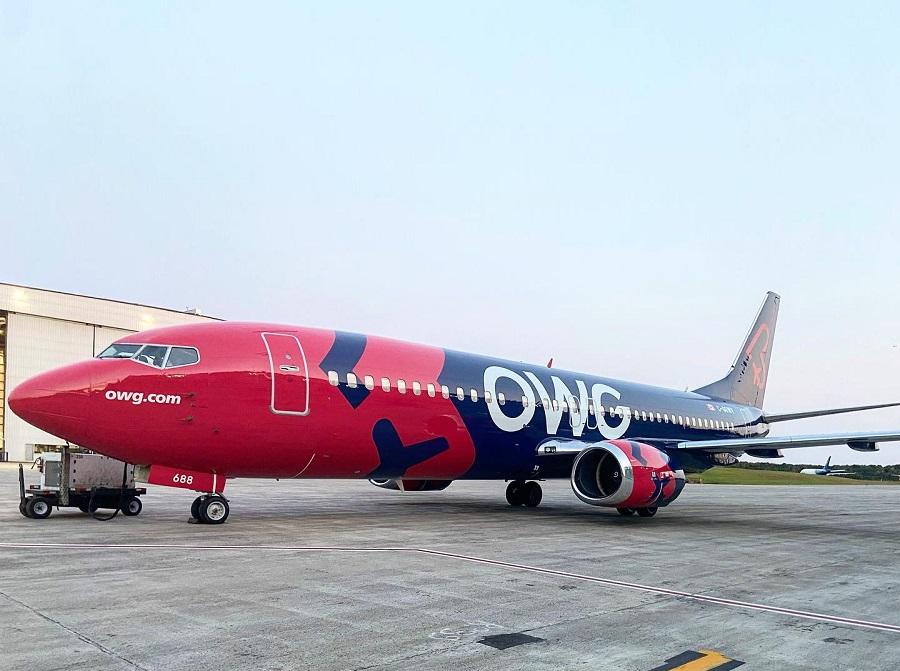 We've looked at OWG (On We Go) before. The airline is a wholly-owned subsidiary of Nolinor Aviation, a Canadian airline and MRO. The parent company specialized in carrying both passengers and cargo, using several aircraft types. From the 737 lineup, Nolinor itself uses the 737-200. OWG is Nolinor's subsidiary for passenger flights to the Caribbean, starting last winter.
OWG started operations with a couple of Boeing 737-400s, with a third of the same type joining operations later. These jets are around 32 years old. But other than the nice new livery, the company gave the interior some attention. This included LED mood lighting and some rather interesting new and lighter seats.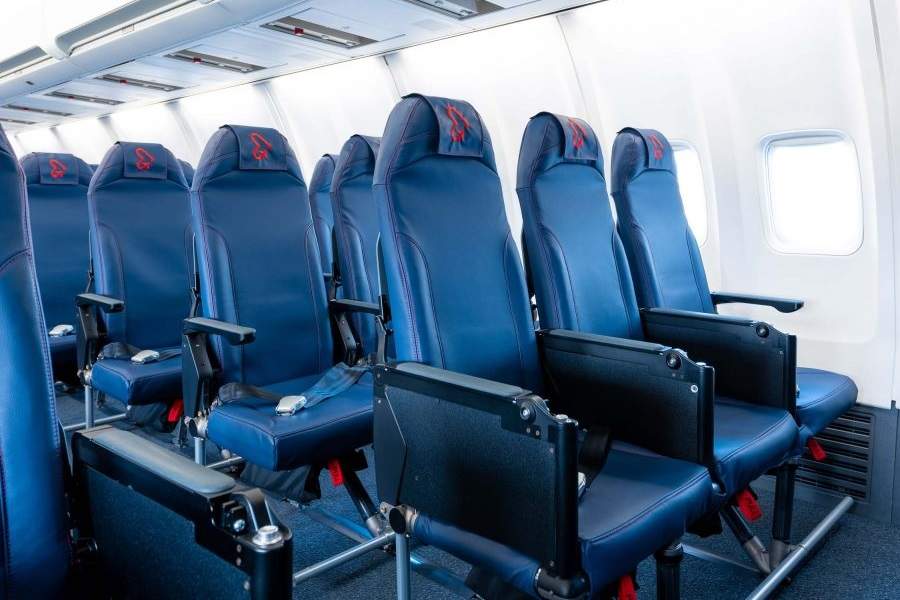 OWG's New, Lighter Seats
This design is the TiSeat E2, from the Expliseat company, in France. OWG equipped all three of its 737-400s with these lighter seats. Nolinor also acquired a 737-800, that will join the OWG fleet later in the year. It, too, will feature the same seats. In general, when discussing newer seats, most discuss the fact that they are slimmer. But the weight of the seats could be even more important.
Expliseat's TiSeat E2 combines titanium and carbon fibre construction. The company claims they weigh half as much as other current slimline seats. We don't know which seats, in particular, they are referring to in their comparison, to verify this claim. But we can assume, with relative safety, that their seats will be at least that much lighter than original 737-400 seats, and early 737NG seats.
OWG has fitted its 737-400s with 158 seats. This is on the generous side of things. Some previous operators of the same jets had 170 seats in them. With 158 seats, the jets average out to about 32 inches of pitch (more on that later). Expliseat says that its TiSeat E2 weighs 5-6kg (11-13lbs) per passenger, depending on if it's reclinable or not. So we can assume savings of 6kg per passenger, compared to the 737-400's 32-year-old seats.
That's 948 kilos (2,090 lbs), just from switching to lighter seats! OWG's upcoming 737-800 (C-FMBO, formerly with Air Transat) is a bit newer, at just under 20 years of age. With 189 passengers (737-800 exit limit), and assuming more modest savings of 5kg per seat, we're still up to 945 kilos (2,083 lbs). Nolinor and Expliseat claim gains of 1.1 tons.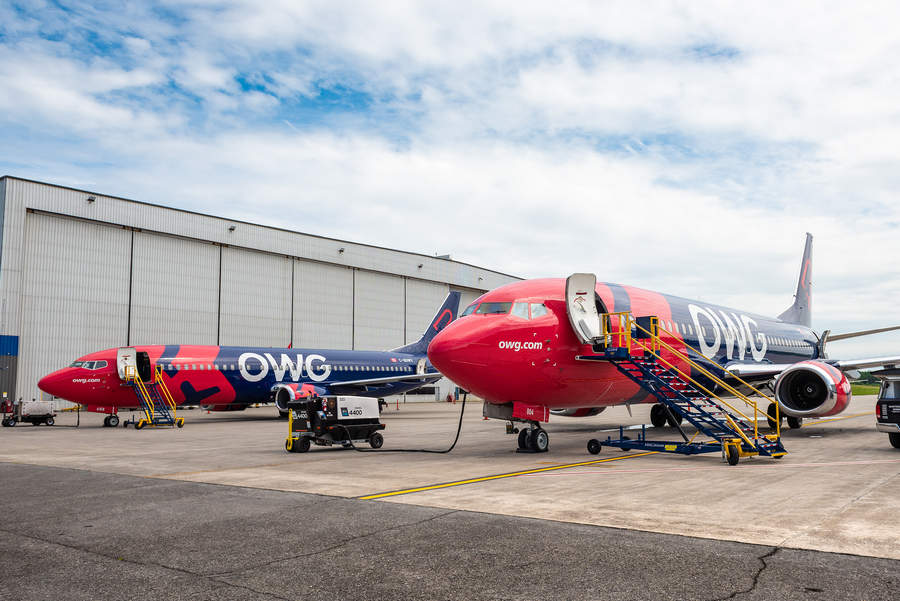 Lighter Seats, Efficiency And Seat Pitch
To put this in some perspective, we have seen airlines boasting savings of 30-40 kilos, thanks to a new paint that requires one less layer. We have seen airline press releases, proclaiming great fleet-wide savings, thanks to lighter paper in in-flight magazines! So what does being nearly a metric ton lighter per aircraft really mean?
It means burning at least 25 Kg (55 lbs) less fuel per hour, every hour. So an OWG 737 making two 5-hour flights to the Caribbean and back, will save 250 kg in fuel. In reality, it will save even more, since it won't have to carry this fuel, to begin with. There are other slimline seats that are also lighter than 30-year-old seats.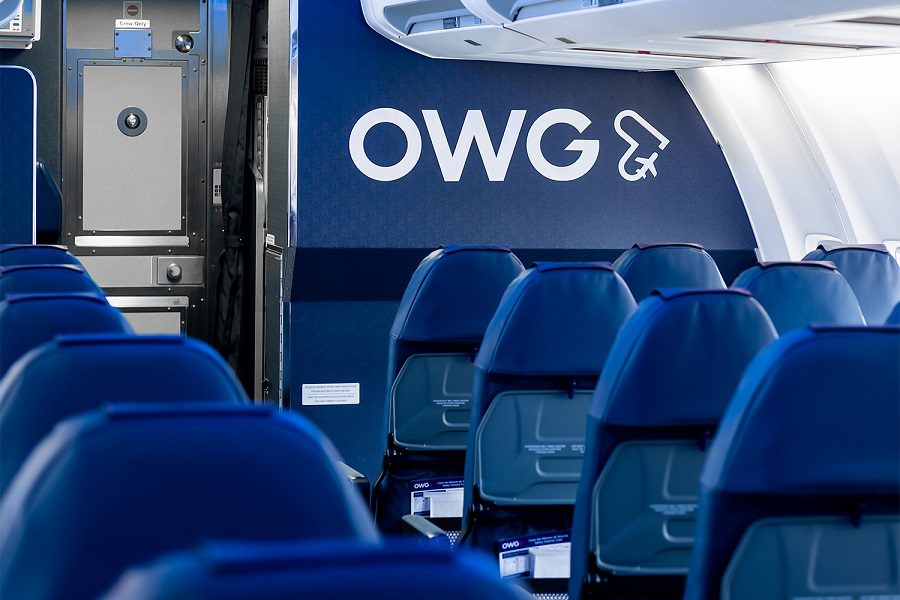 Also, such seats are slimmer, in addition to being lighter. This brings us back to seat pitch, which is something many use to determine how much room they'll have in a given plane. Seat pitch is the distance between one point in your seat and the same point in the seat in front. The best way to measure it is at the anchor points of the seats to the floor. But you could also measure the front end of two armrests, for instance.
But not all seats are created equal. We usually measure seat pitch in inches, with 30-32 being normal for single-aisle jets. But newer, lighter seats are often 2 or more inches thinner than older seats. Their manufacturers also relocate the tray and seat pocket to a higher position, to gain more space.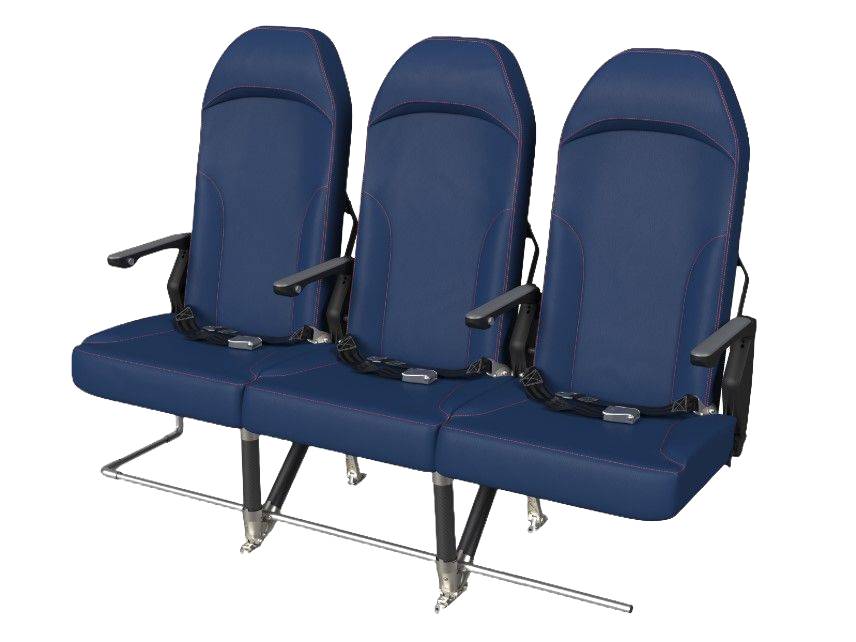 Old Vs New
So OWG's lighter seats, at 32" pitch in their 737-400s, are more generous than this raw number would suggest. OWG likely deliberately puts only 158 seats in these planes, while travellers get to know the airline. The number also has implications for the number of cabin crew required in these aircraft. Post-pandemic, the airline could easily decide to add more seats, making even higher fuel savings.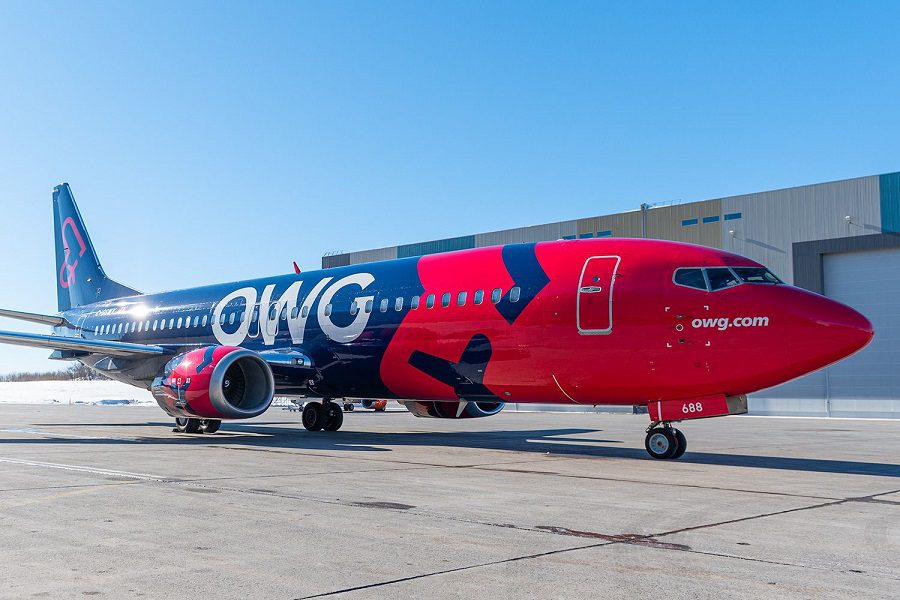 Does all this mean that the older 737s can equal or beat newer variants? Of course not; for one thing, most 737 MAX and A320neo models today will come with similar seats. But it shows how motivated airlines can be, to freshen up the interiors of older aircraft. As expensive as these lighter seats are, they quickly pay for themselves, in fuel – IF the airline flies enough hours.
Of course swapping seats takes time, so airlines can't do this until the jets go into maintenance. We saw several airlines doing this during the pandemic when their jets were sitting idle, anyway. And we're seeing planes like the 737NG getting popular with airline startups, thanks to favourable pricing with lessors. So we will likely see other, slightly older planes with new interiors and lighter, slim seats.