La Compagnie had to close its doors early in 2020, but the airline is starting up again in June. And their business model could see imitators, very soon!
In very simplistic terms, airlines get versatility in their operations by having as many routes as possible. They can then switch between routes, as needs arise. So an airline with few routes and very few aircraft would struggle to operate in a crisis. La Compagnie has just two aircraft, and two routes. And one of these two routes is seasonal…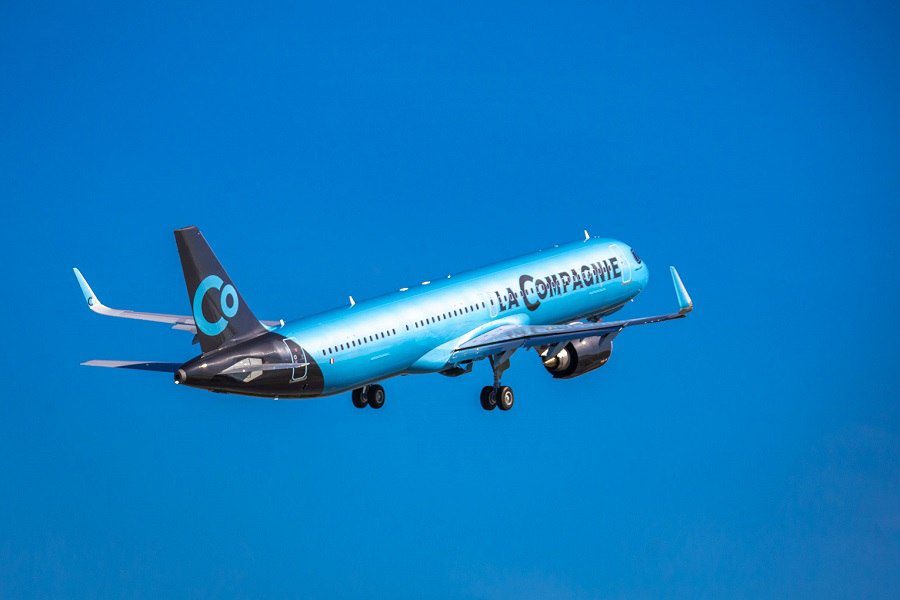 La Compagnie is a relatively new airline. They started operations in 2014, initially operating with two Boeing 757s. Originally, the airline's base was Charles de Gaulle Airport (LFPG) in Paris. More recently, they moved to Paris Orly Airport (LFPO). But their destination has remained the same: Liberty Newark Airport (KEWR), near New York City. From 2019, they also fly there from Nice (LFMN) in the south of France, but only seasonally.
La Compagnie In 2020
The airline had to stop operations in mid-March 2020. La Compagnie hoped to be in a position to restart sometime last summer. Unfortunately, the continuing restrictions and very low demand for business travel, meant that this wasn't possible. The airline eventually got €10 million as aid from the French government, to help them recover from the pandemic.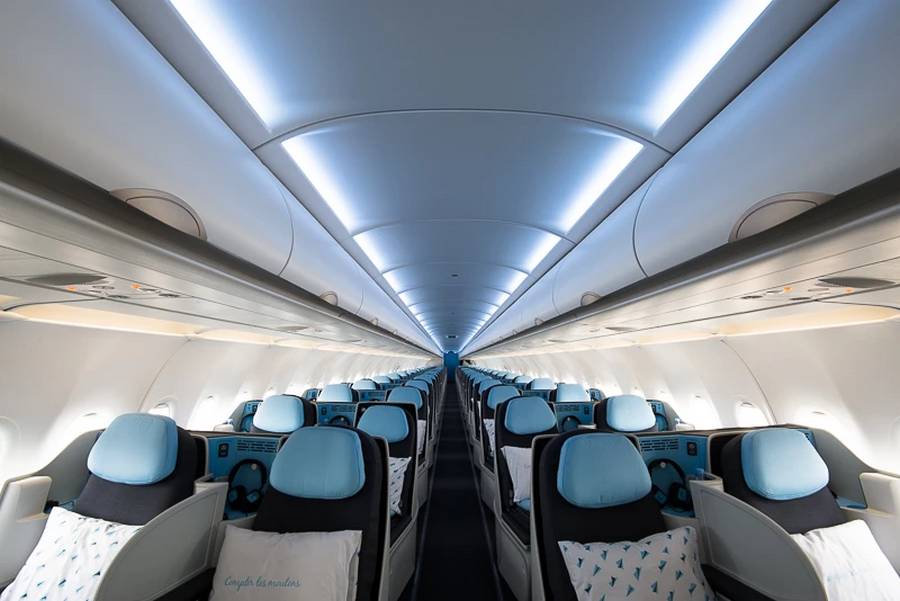 With vaccinations finally getting some pace on both sides of the Atlantic, airlines can finally ramp up operations. Or in the case of La Compagnie, they can restart. The airline is now planning to resume flights in June.
And it's quite a niche operation, that the airline is running. They retired those 757s late in 2019, replacing them with brand-new Airbus A321neos. Paris to New York is a bit longer than most routes that these aircraft fly. But the configuration of these two A321neos is quite a bit different. For one thing, they are carrying less weight!
Efficiency is key for airlines to remain competitive, as we have seen repeatedly. This is one reason why we see smaller aircraft with more passengers, flying longer routes than before. But business travel has some unique economics. With the relative cost of business seats being so much higher than economy, airlines can afford to fly fewer people. Not only can they make those seats roomier this way, they can even afford to fly with a few of them empty.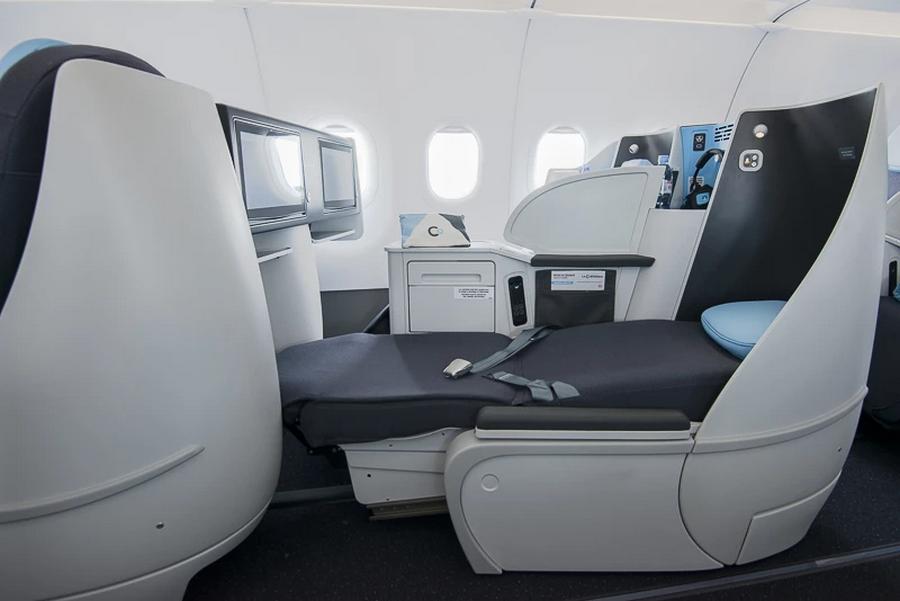 The A321neos Of La Compagnie
The A321neo can have 230-240 seats in all-economy configuration. The exact number can vary a bit, depending on seat pitch, seat type (thickness!) and what each airline wants. 240 people is the practical maximum for the A321neo, both in terms of space and exit limits. There is a bit more to this – Airbus modified, added and/or enlarged doors compared to the older model. This was to increase the original exit limit (230), but none of this applies to La Compagnie's fleet!
The airline's two A321neos both belong to lessor GECAS and have 76 seats in the cabin. It's an all-business layout with lie-flat seats, and all the usual comforts you would expect in this configuration. They use a 2+2 seat layout, rather than the usual 3+3 of the A320 family. The seats are at a slight angle, allowing for more flexibility in the lie-flat configuration.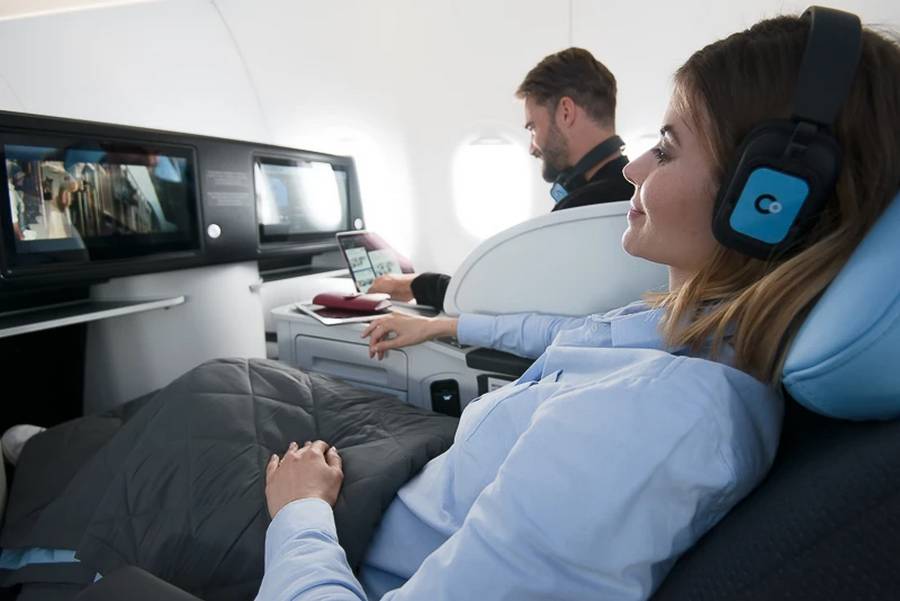 In June, La Compagnie will restart operations by flying from Paris to Newark. Their first service from Nice to Newark will have to wait a bit, for July. The airline did actually fly some chartered services in 2020-21, most notably for French football teams travelling to matches. They also scheduled six flights over Christmas and New Year's, for those who could travel.
B
usiness-heavy and All-Business
Attempts
We've seen lately how JetBlue will start transatlantic operations, this summer. They will use their new A321LR, and while it won't be all-business, it will feature a very premium-heavy layout. There can't be many cabin layout comparisons that would make JetBlue's 138 seats in its A321LRs seem dense! They feature 26 premium seats, including 24 'Mint Suites' and 2 even bigger 'Mint Studios'. So they still have 112 economy passengers. That's as opposed to La Compagnie's 76 passengers, all of whom have premium seats.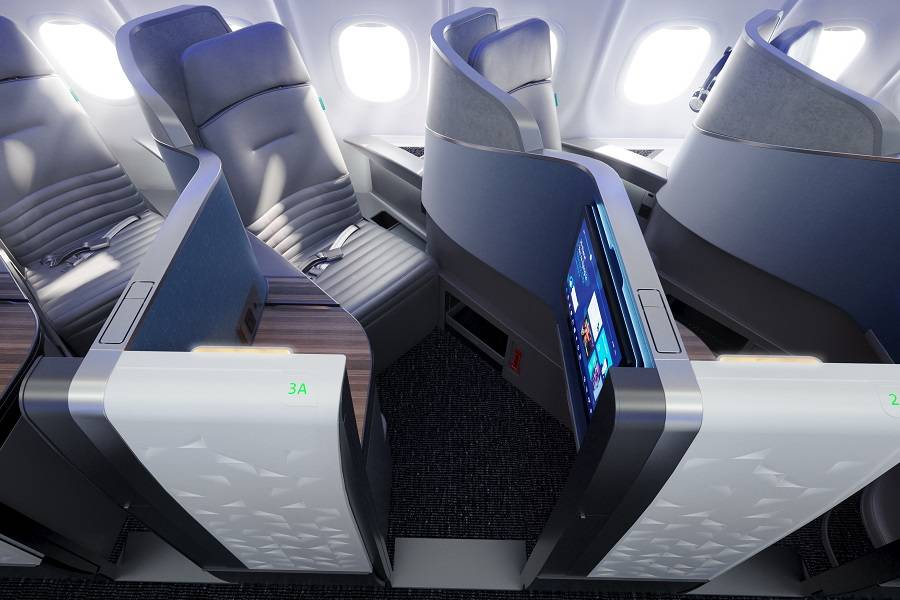 La Compagnie flew from London Luton (EGGW) Airport to Newark, from April 2015. That didn't last more than about a year and a half. So the airline won't share any city pairs with JetBlue, when they both fly transatlantic routes. And obviously they operate somewhat differently, with the French airline being all-business. Plus, Jeblue flies to JFK.

We have seen that long-haul/low-cost models struggle to work. This is because those business seats cover a lot of the cost of these long flights. So there's plenty of appeal in these all-business ventures. However, historically many have struggled to last more than three or four years.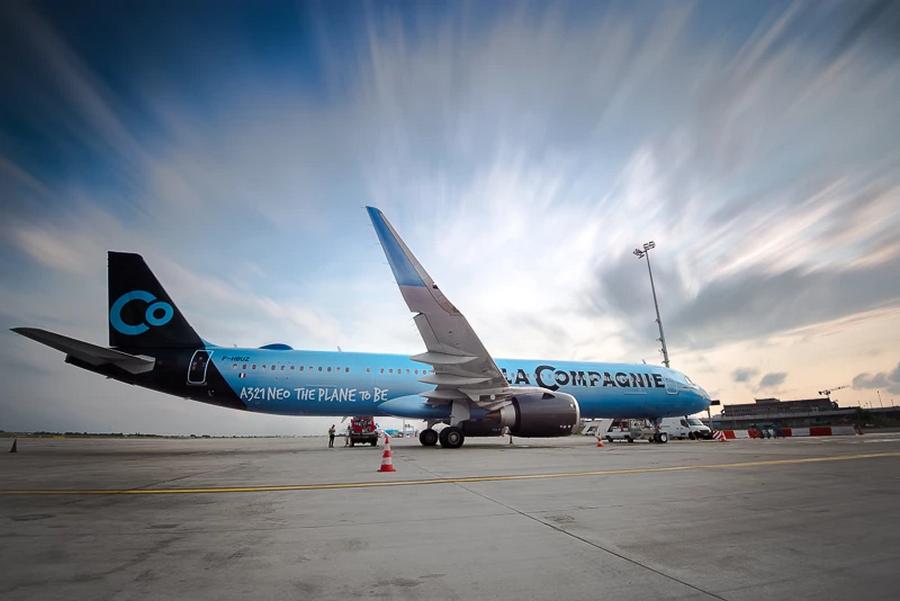 The good news for La Compagnie is that they are in their seventh year, and have survived a pandemic! And considering that many all-business transatlantic ventures were previously quick to fail, their survival is impressive. It will be interesting to see how they continue and evolve, as travel restarts.