In an incident at Amsterdam Schiphol, a now retired KLM 747-400 came into contact with another aircraft. The precise circumstances of the incident are unknown.
2020 has not been kind to many things, in aviation and beyond. It certainly hasn't been good for KLM's or any other airline's Queens of the Skies. The aircraft with the famous bump was already near the end of its career before the pandemic – for passengers at least. But this year didn't just bring its career's end forward. It did so with little warning and little chance of a fanfare. Airlines did what they could to send off Her Majesty, but there is only so much to do without admiring crowds.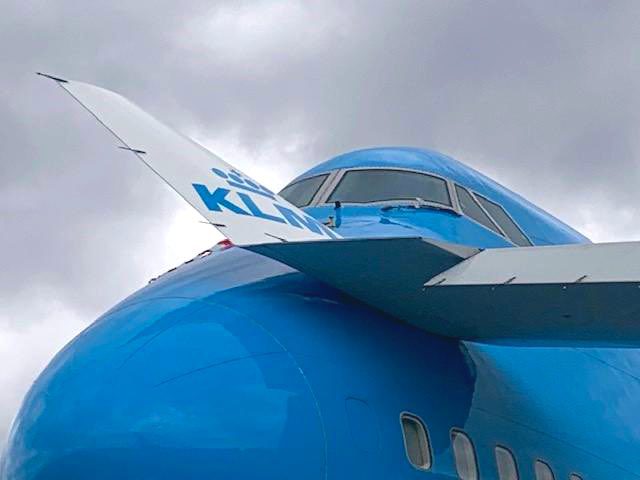 KLM retired its last two Boeing 747s on the 25th of October. As if this wasn't bad enough, it was actually those aircraft's second retirement this year. The airline first retired them in the summer. They then returned them to service in order to transport PPE and other sensitive gear. This proved that the sky-blue aircraft still meant business.
KLM's last two 747s flew over 100 cargo-only flights, mostly between Amsterdam and Shanghai. Many forget it but the 747 was designed from the outset as a rugged, capable cargo plane. And while it really needs that humongous front door to make that point properly, it has the same internal volume and a lot of load-carrying capacity without it. Certainly for cardboard boxes full of PPE, anyway.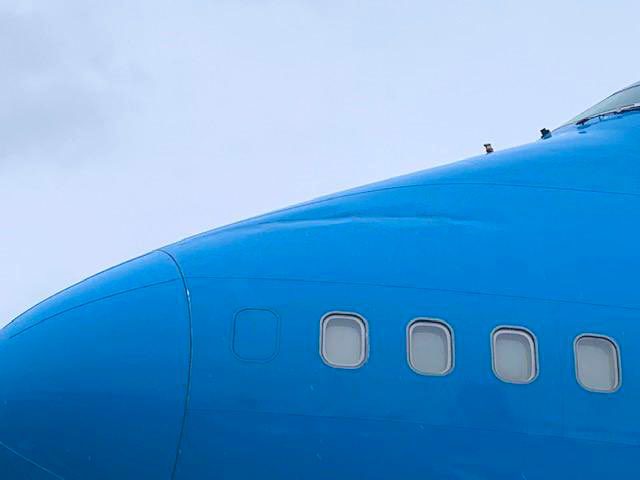 KLM's Good Queens Come To An End
The last two Dutch 747s worked well in their final role but eventually, supply for PPE caught up with demand. KLM's giants were surplus even to this requirement, and retired. This time, for good. They both returned to Schiphol for the last time, with flight number KL747, and parked.
However, KLM hadn't gotten 'round to getting them out of Schiphol yet. They are still parked at Schiphol-East, awaiting their final fate. And one of them got a fairly rude and rather undignified bit of handling. The aircraft reportedly was stationary, when ground crews moved an Airbus A330, also currently not in use, a little too close to the 747. The end result was a substantial dent in the Boeing.
The level of damage to the Airbus is unknown.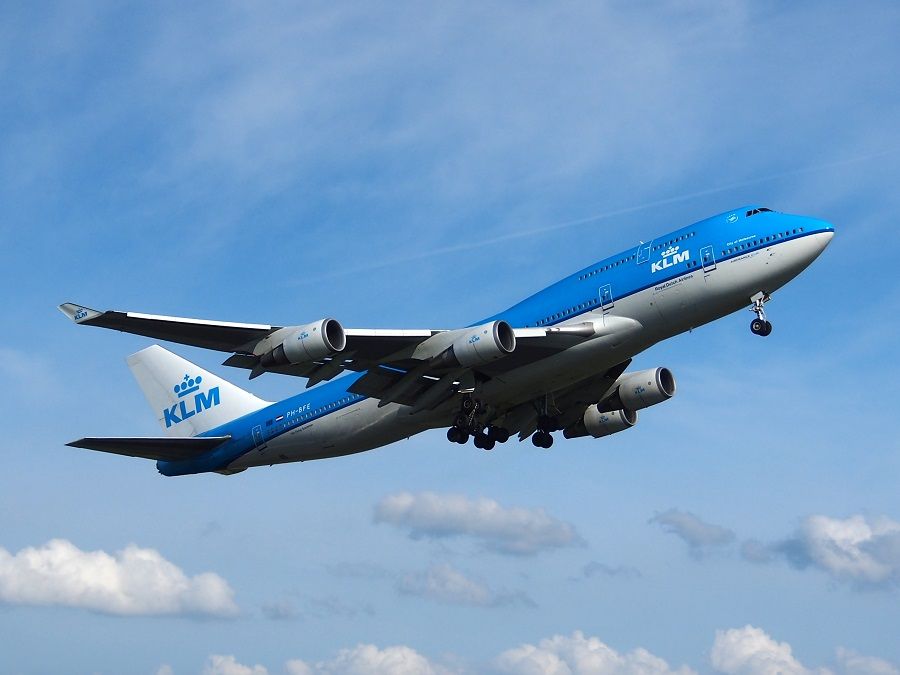 This is another reminder that in these unusual times, an unprecedented amount of aircraft are stationary. Ground crews move some of them regularly, in anticipation for a return to service, some are simply in the way. It is not clear how the incident between these two KLM aircraft came about. However with more frequent movements, come more frequent accidents.
https://twitter.com/MicHighClub/status/1328341486862295041?s=20
Let's hope that KLM can find a way for a fitting retirement to these jets, despite this latest mishap.