A CRJ550 crew operating a United Express flight diverted safely into Rochester, NY, after a substantial fuel leak caused a weight imbalance.
The incident happened yesterday. GoJet, the operator of the aircraft, was performing flight UA-4583, for United Express. The aircraft took off from runway 22R at Newark (KEWR), NJ, flying to Buffalo (KBUF), NY. The United Express flight was nearing its destination in Buffalo, when the crew became aware of the fuel leak.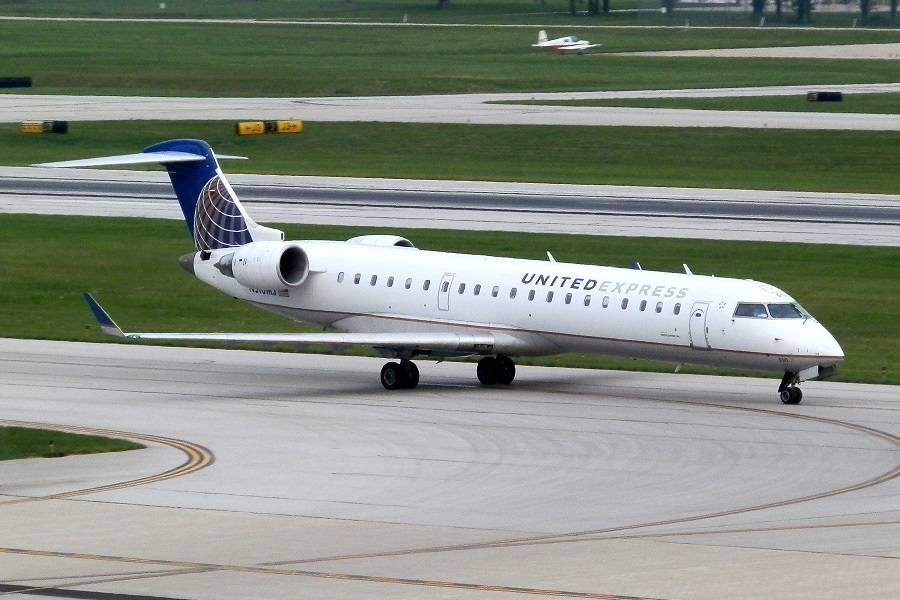 Crucially, the fuel leak was causing the United Express flight to have an ever-worsening fuel imbalance. So, the crew decided to divert to Rochester International (KROC), NY, to save crucial time. At this point the aircraft was about 20 miles east of Rochester, and approximately 80 miles from Buffalo, at FL240. The crew asked ATC for "the fastest approach you can give us", trying to keep the imbalance from worsening.
The crew landed their aircraft about 15 minutes after diverting because of the leak and resulting imbalance. Video of the United Express flight on final to Rochester, shows how serious the leak was. But crucially, the fuel did not stop leaking after the aircraft came to a stop, on runway 4 in Rochester.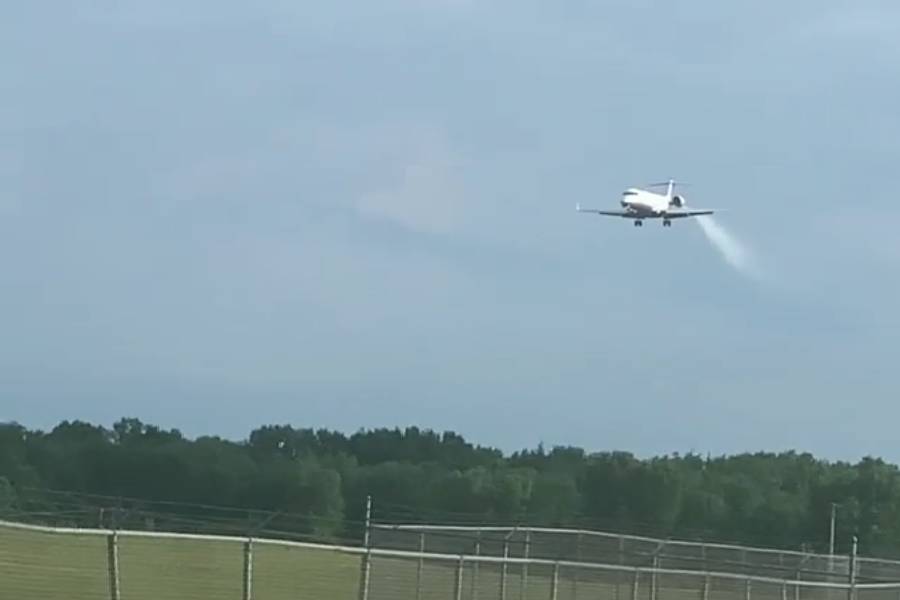 United Express Flight – Controlling The Fuel Leak
Photos and video appear to suggest that the fuel is leaking from the wing. But radio chatter suggests it was coming from the left engine, or its immediate surroundings. The crew shut down both engines and the APU, but the leak persisted, as the jet sat on the ground. Eventually, crews were able to control the fuel leak on the United Express flight, and disembark the passengers safely.
GoJet Airlines released this statement, after the flight's landing:
"GoJet Airlines flight 4583 operating as United Express from Newark to Buffalo encountered a possible fuel imbalance and diverted to Rochester. The flight landed safely and buses are now shuttling passengers back to the gate. We are making arrangements to get customers to their destinations on a different aircraft."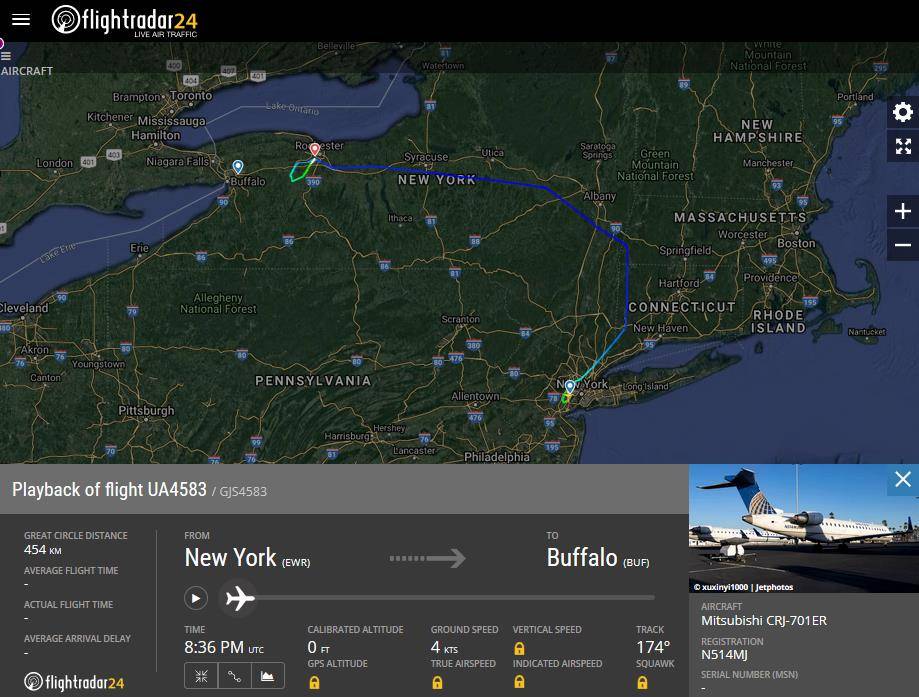 The aircraft suffering this fuel leak is a Mitsubishi (formerly Bombardier) CRJ550 (CL-600-2C11), operating for United Express. It is 18 years old, operating as a CRJ701ER for most if its existence. United reconfigured it to the premium-heavy 55-seat CRJ550 layout very recently, likely last April. And interestingly, the operator is GoJet Airlines, although the owner and lessor is Mesa Airlines.
It appears that Mesa operated the jet for United, until its 55-seat reconfiguration. We have recently looked at how/why US airlines are changing these CRJs this way, here. The accident aircraft had operated several sectors without incident, before this fuel leak. As of this writing, it is still on the ground in Rochester.