Last week, Flybe was back flying – or perhaps we should say that the new Flybe is now flying. Either way, it is picking up where it left off!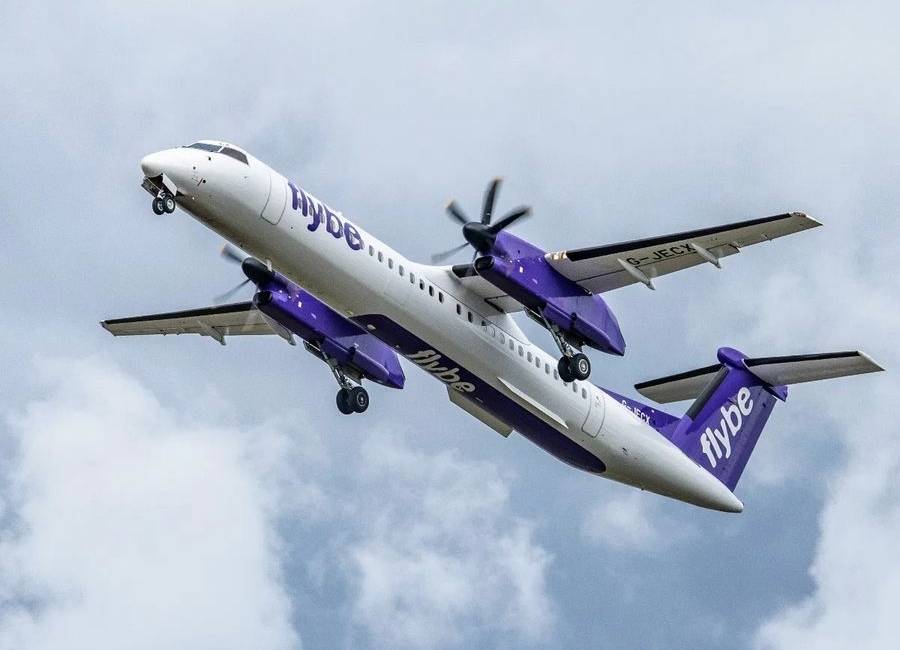 At its height, the pandemic was an extreme test for many, including the world of aviation. But in hindsight, we can probably say that it didn't cause the demise of as many airlines as some feared. Some carriers certainly did close their doors, as a direct result of these times. However, other carriers that went away, did so in large part because of troubles predating the events of 2020. Norwegian was one of them, Flybe was another.
But like Norwegian, now Flybe is back – sort of. Technically, this is Flybe 2.0, a separate entity from the previous airline. The original company changed its name, into 'FBE Realisations 2021 Ltd'. Similarly, the new company originally had the name 'Thyme Opco Limited', as we saw.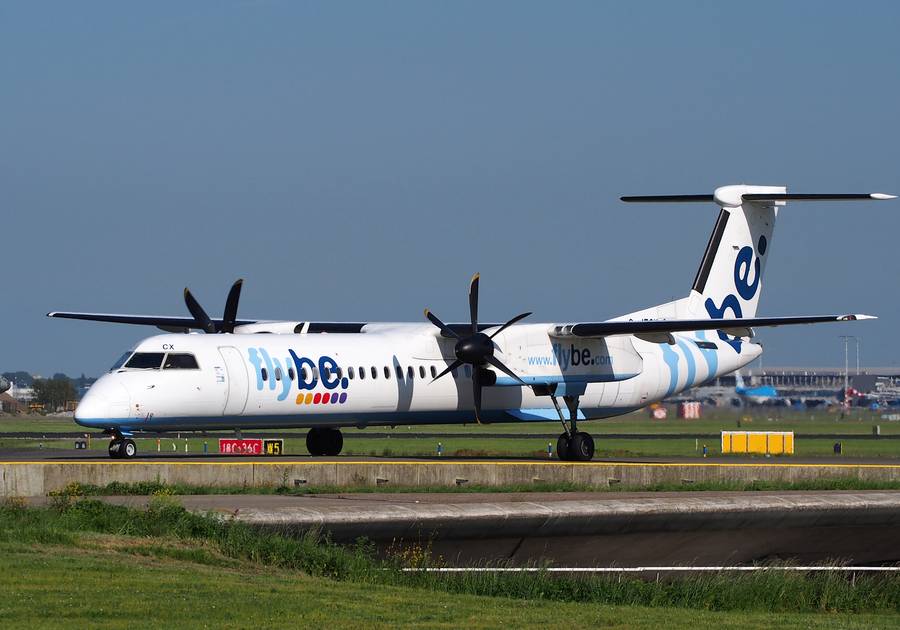 Flybe Is Back, But As A New Airline
The company's return wasn't easy. Originally, its investors wanted to retain the first company's Air Operator Certificate (AOC). This would make its licensing process somewhat simpler. Crucially, it would also have allowed it to retain the original airline's valuable slots, in Heathrow and elsewhere. Alas, Flybe is a new airline, with a new AOC – but it still got back some of those slots.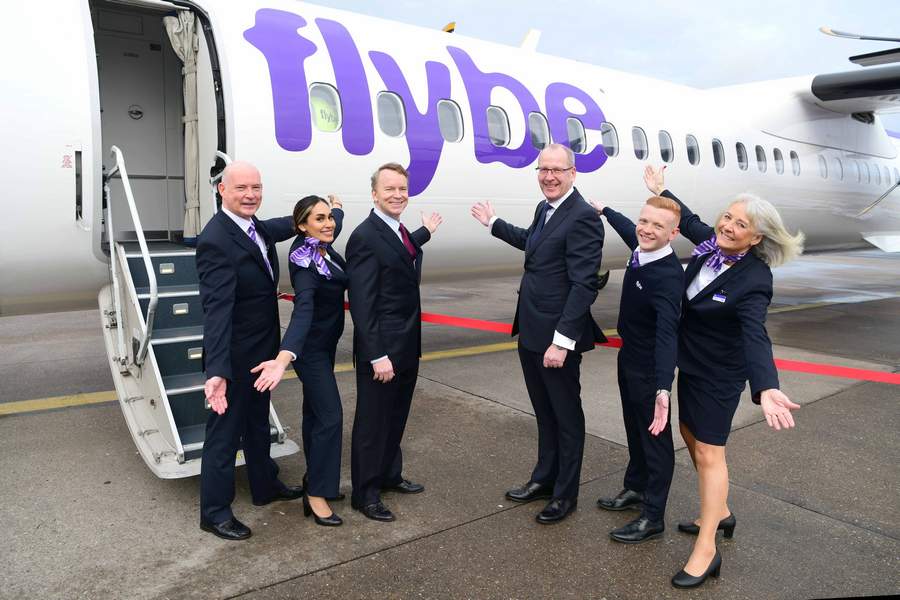 This return to operations had some interesting highlights. Early last year, we saw that Flybe would get a Dash-8-400, previously operating for Austrian Airlines. This aircraft (MSN 4014, reg. OE-LGA with Austrian) will never fly for the airline. Flybe only used it to get its AOC, then put it back on the market – it is now with Canada's PAL Airlines.
Instead, the airline restarted its operations with another Q400. This is a plane that was previously in the fleet of the first Flybe. G-JECX is a fifteen-year-old aircraft, belonging to lessor Nordic Aviation Capital (NAC). The plane's history is a good record of how Flybe made its way back to operations. It was briefly registered with Virgin Connect when the original airline was set to become a Virgin subsidiary. This was one of the many chapters in the airline's list of troubles.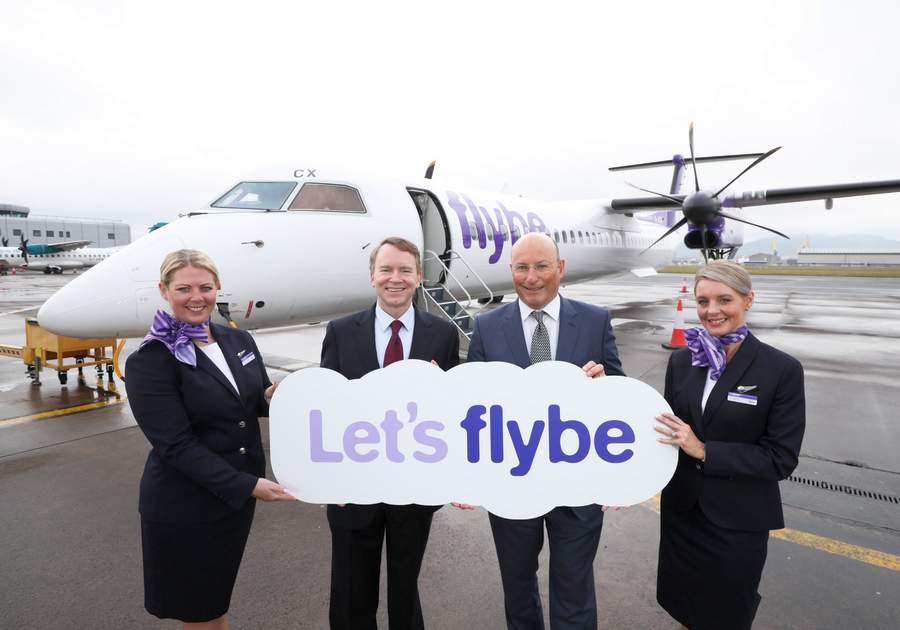 Changing Competitive Environment?
In any case, the new airline's base is Birmingham Airport (EGBB) in the UK. Its launch flight was BE404 on April 13th, from Birmingham to Belfast George Best Airport (EGAC) in Northern Ireland. This flight takes just under an hour, in a Q400. Interestingly, this is a route that now has more competition than before the pandemic. However, we've seen that other routes that the airline previously operated, remain underserved today.

Flybe has since brought back another aircraft, also formerly with the old airline; this is G-JECY. The airline intends to make a gradual return to operations. Flybe should have at least six aircraft before the start of the summer season. And counter to trends elsewhere, it appears that the airline intends to offer complimentary refreshments.
Many expected Flybe to return in the summer of 2021. That didn't happen, but perhaps it was intentional. Flybe did not benefit from government support – at least not as much as other airlines rising from their ashes. On the other hand, the new company is free from the debt of the old operation. But in any case, timing its return for a time with as few restrictions as possible (hopefully) will help its growth.