On Wednesday, Etihad and Airbus formally announced that the carrier placed an order for seven A350F freighters – with NO order conversions.
Among their many other standoffs, Airbus and Boeing continue to battle it out on the freighter front. As we saw, both manufacturers launched their next-generation large freighters some months ago. Airbus was first with its A350F, with Boeing following suit with its 777-8F. But thanks to a large Qatar Airways order, for now, Boeing is leading the orders race. In theory.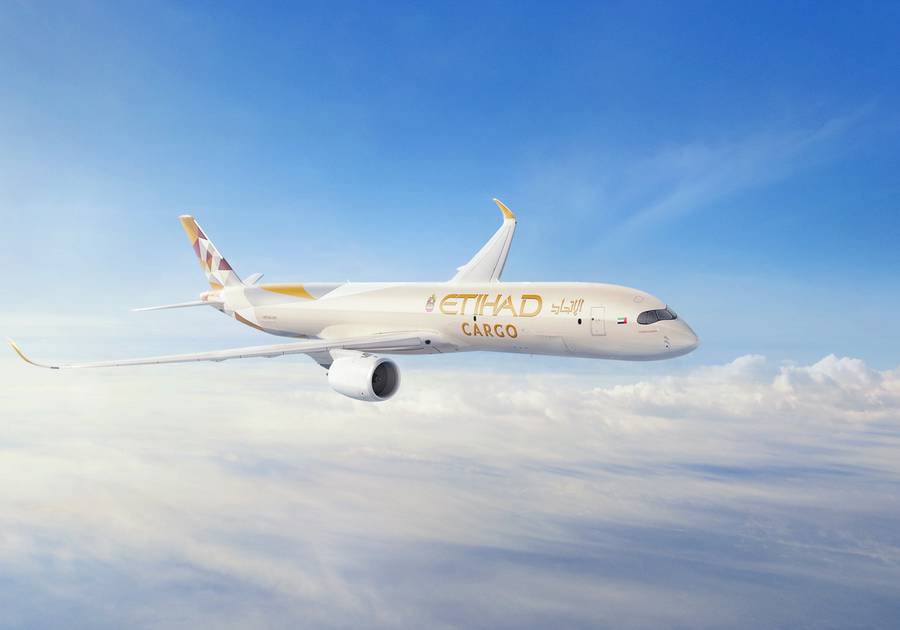 This brings us to Etihad and its order for the Airbus A350F. We first heard of the discussions between the airline and the manufacturer at the Singapore Airshow, back in February. This had come on the back of an order for the A350F from Singapore Airlines. But that order included some… asterisks. Singapore Airlines had swapped orders for fifteen A320neos and two passenger A350-900s, for seven A350F freighters.
So in terms of monetary gains for Airbus, that order likely wasn't a huge earner. But crucially, Boeing's show-stealing order for 777-8Fs from Qatar also included conversions from passenger versions of the 777X. So for many, the details of the Etihad order for the Airbus A350F are crucial. But the press release the two companies published offers few clues in this area.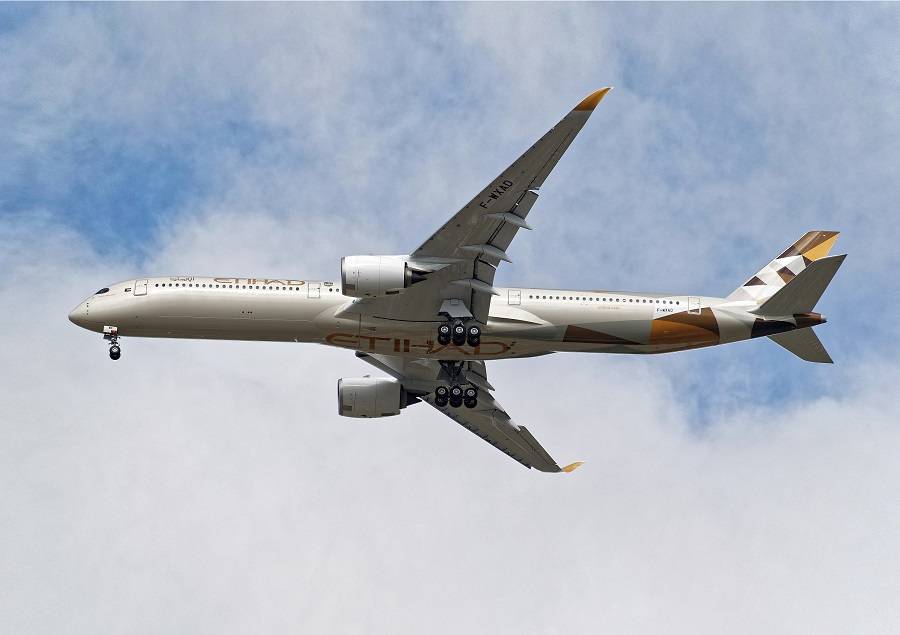 Etihad Airbus A350F – A Straightforward Order?
Etihad has already taken delivery of five A350-1000s, with another fifteen remaining. So it appears that Etihad's seven new freighters have not changed these numbers. This makes this order all the more significant for Airbus, at a time when Boeing's development woes with the 777X seem to be pushing back the service entry date for the freighter variant.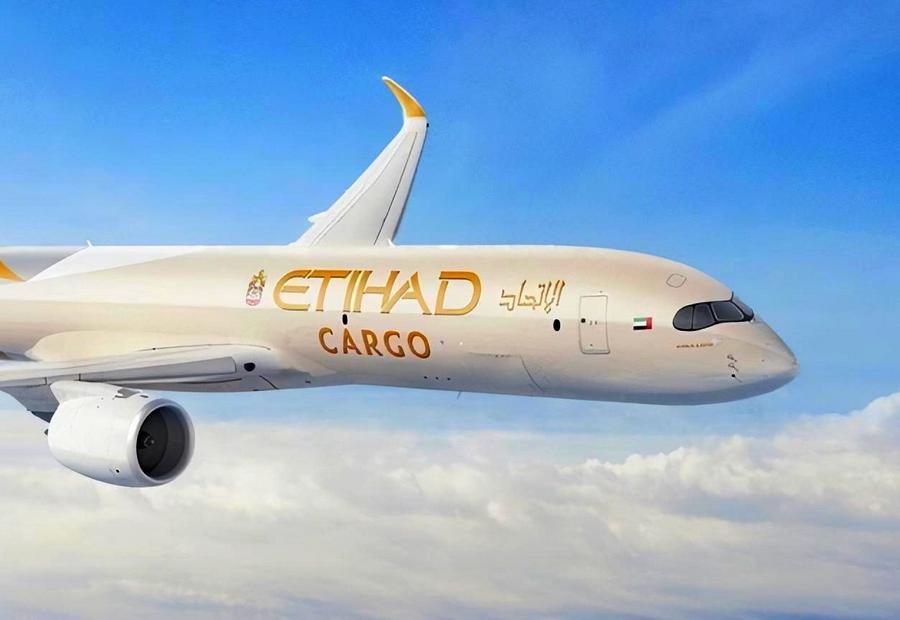 Besides this contract for the A350F, Etihad also made two parallel agreements with Airbus. The carrier signed on for Airbus' Flight Hour Services, for all of its A350 fleet. It also opted into Airbus' Skywise Health Monitoring. This is a service that gives maintenance personnel real-time access to aircraft systems, reducing turnaround times.
We recently saw that Airbus cancelled Qatar's remaining order of passenger A350s. Inevitably, this Etihad Airbus A350F contract is in sharp contrast with that relationship. Etihad's A350s have also reportedly shown some signs of paint wear. However, the airline has refused to comment on the matter. Other operators with such issues have reportedly come to such arrangements with Airbus.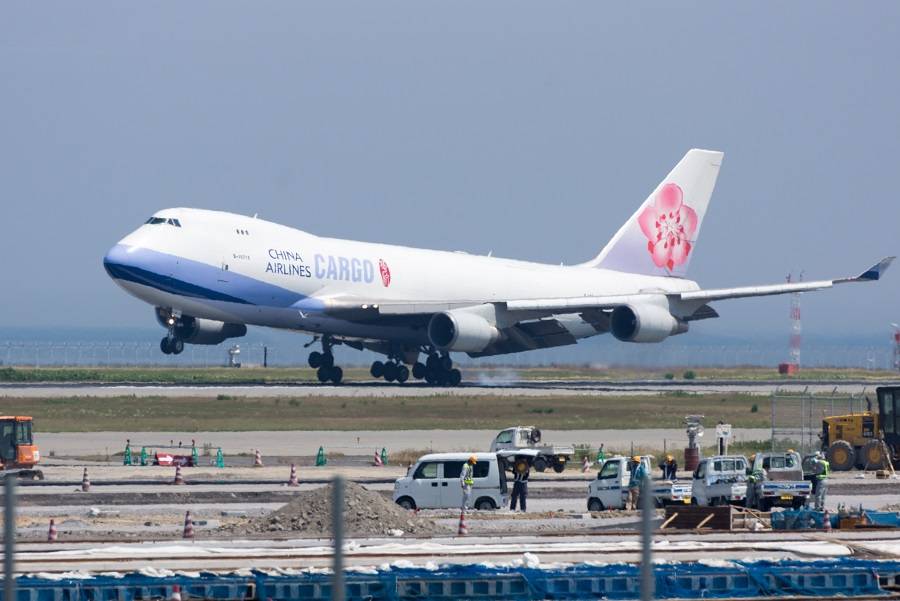 After Etihad, Airbus will be targeting other operators for A350F sales. In Taiwan, China Airlines is reportedly looking at its options, both for new freighters and passenger airliners. The company wishes to modernize its freighter fleet, which kept its finances in check during the pandemic. It also wants to replace its passenger-carrying A330s. The airline has a sizable fleet of Boeing freighters (747s and newer 777Fs). So China Airlines will be one of many sales targets, for both Airbus and Boeing.