Airbus is continuing its A350F freighter promotion efforts and announced that it is discussing an order with Etihad Airways. But on what terms?
The Singapore Airshow is underway, albeit with a reduced turnout, because of the pandemic. But Airbus is still out in force, following its very prominent presence in the Dubai Airshow some months ago. Since that show, Airbus announced an order for the A350F from Singapore Airlines. And fittingly, the two sides signed that contract at the current airshow.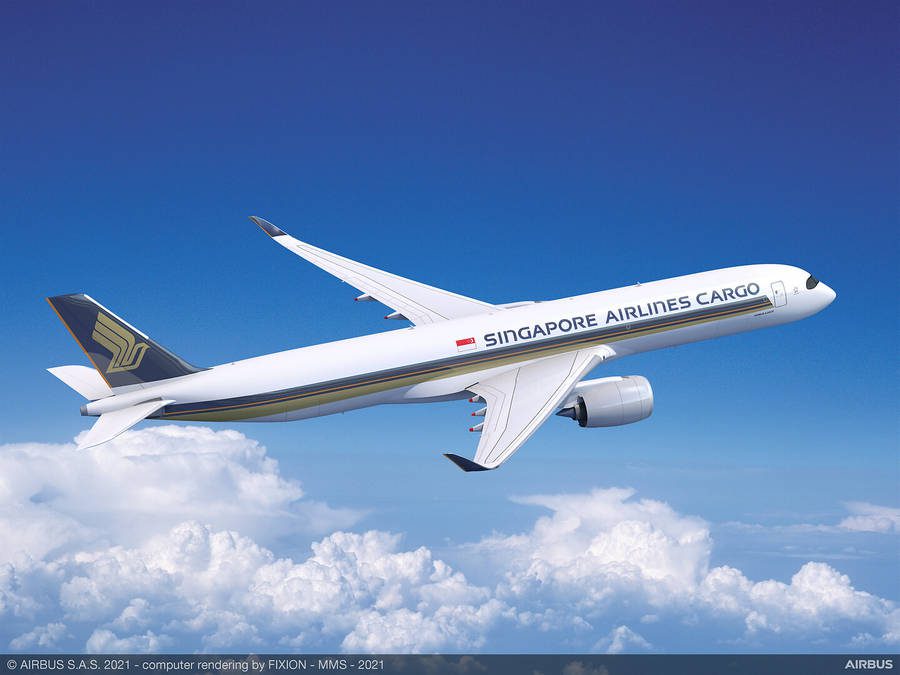 At the same time, Airbus announced that Etihad Airways has signed a Letter of Intent (LoI) for seven A350F freighters. The airline has already ordered 20 A350-1000 passenger widebodies. But while it has already taken delivery of five of these, it hasn't been able to put them into service yet. However, this should change in the next few weeks.
Etihad Airways – A350F Order Terms?
The terms of this new contract, when it comes, will be interesting. Singapore Airlines converted orders for fifteen A320neos and two A350-900 passenger jets, for its seven freighters. Could Etihad Airways do something similar, for its A350F order? In the case of Singapore Airlines, analysts have observed that the value of the converted aircraft should be close to that of the freighters.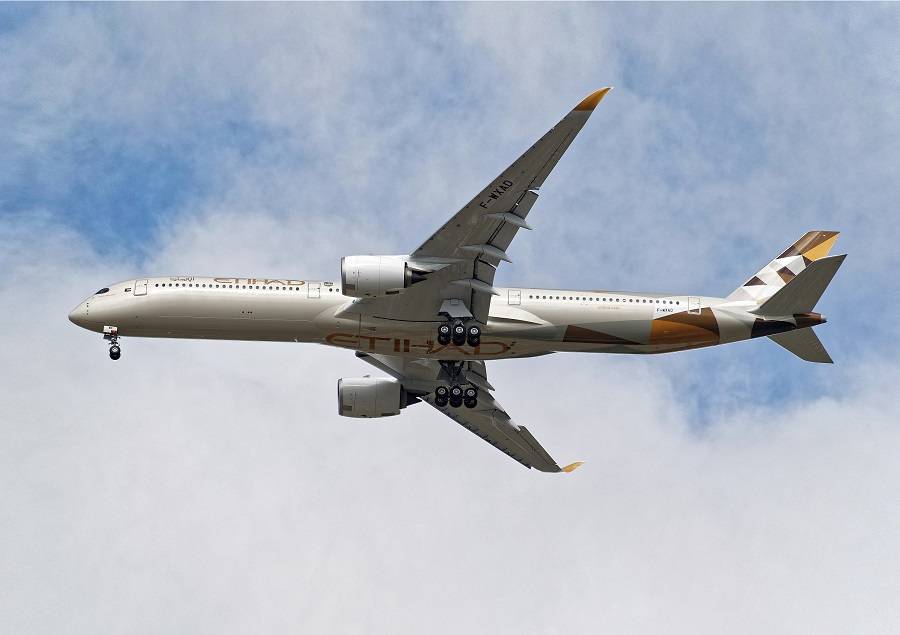 In other words, these analysts believe that Singapore's freighter order likely doesn't add significant value to Airbus' order book. Etihad has those 15 remaining A350s on order, plus a separate order for 26 A321neos. So, could Etihad Airways swap some of these aircraft, towards its upcoming order for seven A350F freighters?
Unlike Singapore, Etihad has been streamlining its fleet recently. The airline retired its A380s and plans to get rid of its last few Boeing 777-300ERs later this year. So it seems unlikely that it will choose to lose many of its newest airliners. And at the smaller end, the airline is replacing A320 and A321s (ceos) with its A321neos. Could Etihad Airways push back some of these deliveries, in favour of A350F freighters, perhaps?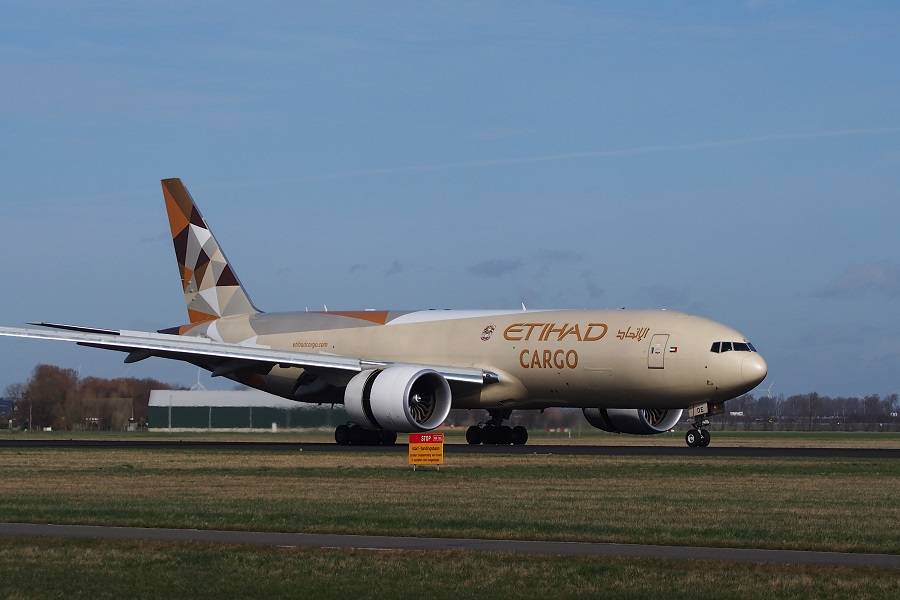 A More Competitive Freighter
Airbus has a very healthy A320neo-family order book. So swapping or pushing back some of these orders, would likely not hurt the manufacturer much. The widebodies are another matter. Airbus has been releasing more information about the efficiency and operational flexibility of its new freighter. Previous Airbus freighters lagged behind Boeing in this regard. But the new freighter offers the ability to load full-weight pallets in more positions than a 777F.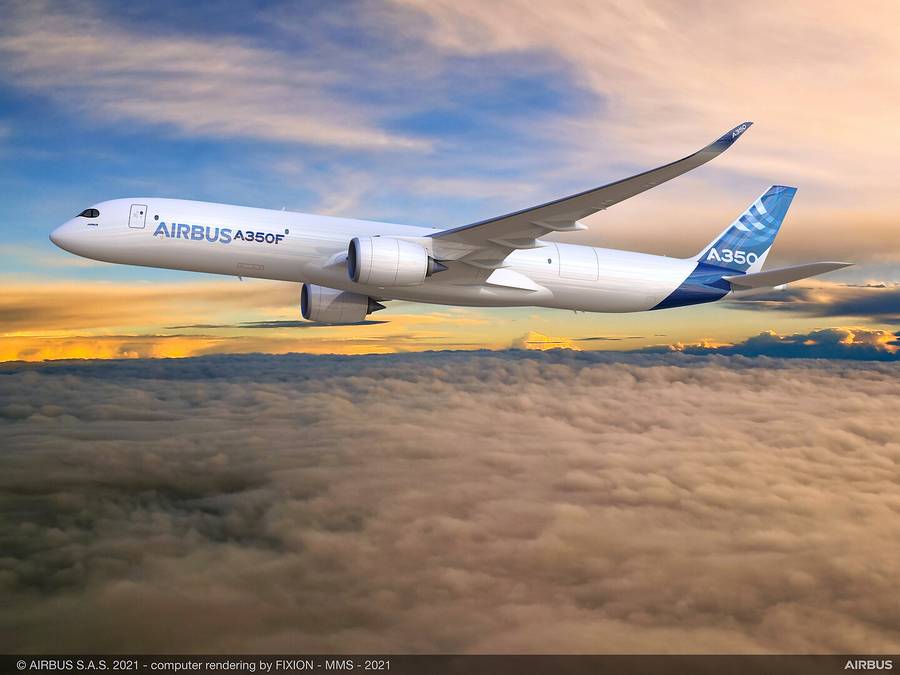 After Etihad Airways, Airbus hopes to get orders for the A350F from cargo operators like FedEx and/or UPS. This is something the manufacturer didn't achieve, with its A330F, as we've seen. But until this happens, Airbus is pushing its new, efficient freighter on existing A350 passenger users. Etihad also signed up to use Airbus' Flight Hour Services (FHS) for all of its A350s.
By the way, Etihad's A350s reportedly had some paint/surface issues. However, the airline has refused to discuss the matter publicly, working with Airbus instead. That's in sharp contrast with Qatar. But of course, the latter is a much bigger A350 customer.