Last week, DHL Express announced eight new orders for Boeing 777F aircraft. And later that day, their 2020 earnings showed why. Lately it certainly seems that whenever we mention new widebodies, the conversation is about freighters…
DHL's new 777F aircraft will begin to arrive in 2022. At the same announcement, DHL and Boeing agreed on options for four additional aircraft. DHL has already taken delivery of ten 777F aircraft, out of an order for fourteen, in 2018. This marks a significant expansion for the company. It is also part of their drive to improve their efficiency, in their "Strategy 2025" plan.
To this end, the 777F will allow DHL to scale back some of their 747 operations. As we have seen, the 747 is capable of operations that few other cargo jets can do. But this only applies to 747s with that big, gaping front door. DHL operates a small number of 747-400BCF freighters, without this door. While in the current crisis all capacity is welcome, the company will likely retire these jets soon after it.
777F: Efficiency as DHL's Strategy
DHL considers the 777F a known quantity and a reliable platform. At the same time, it has 18% lower emissions (and fuel consumption) than a 747 freighter. John Pearson, CEO at DHL Express, said:
"Although the current health crisis has pushed pause on several areas of life, global trade did not stand still. Fueled by globalization, digitalization and the unprecedented demand of our customers during the recent peak season, our global e-commerce volume grew by more than 40 percent in Q4.

"With the order of eight new wide body freighter aircraft, we underline our conviction that e-commerce is an enduring megatrend. This is why we decided to act early and kick-off 2021 with this investment in our future."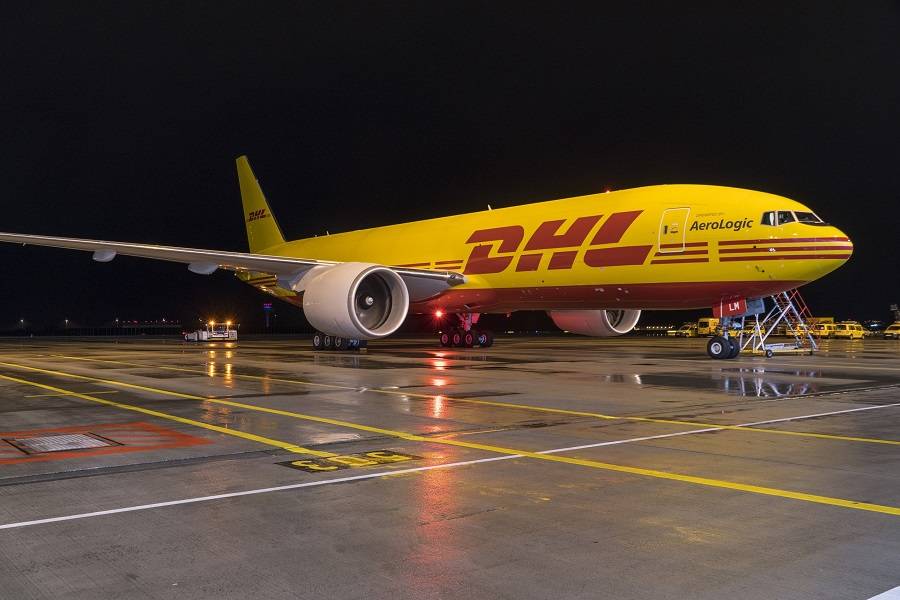 We have seen that freight operators have done rather well in the pandemic. And they are doing what they can, to sustain their earnings beyond the duration of the pandemic. So, getting newer, more efficient aircraft absolutely makes sense – especially now, that they can afford them. And DHL certainly can afford a few new 777F aircraft, as its preliminary earnings show!
On the same day of the 777F order announcement, the Deutsche Post DHL group announced record 2020 earnings. Their operating profit reached €4.84 billion. Its earnings guidance for the year had been at €4.1-4.4 billion for the financial year. Their revenues for 2020 were up to €66.8 billion. The company attributes its 2020 success to rise in e-commerce growth. The extended peak holiday season near the end of the year was also decisive.
Future-proofing The Group's Best Performer?
The group's best performing division is DHL Express, whose operations benefit directly from the new 777F fleet. Their revenues showed an increase of 19%. Frank Appel, the CEO of the Deutche Post DHL Group, said:
"2020 was an exceptional year: despite all the challenges faced, we achieved a record result. Our strategy and business model have proven resilient – even in turbulent times for the global economy. Thanks to the incredible performance of our 550,000 employees all over the world we made a positive contribution to people and societies during the Covid-19 crisis."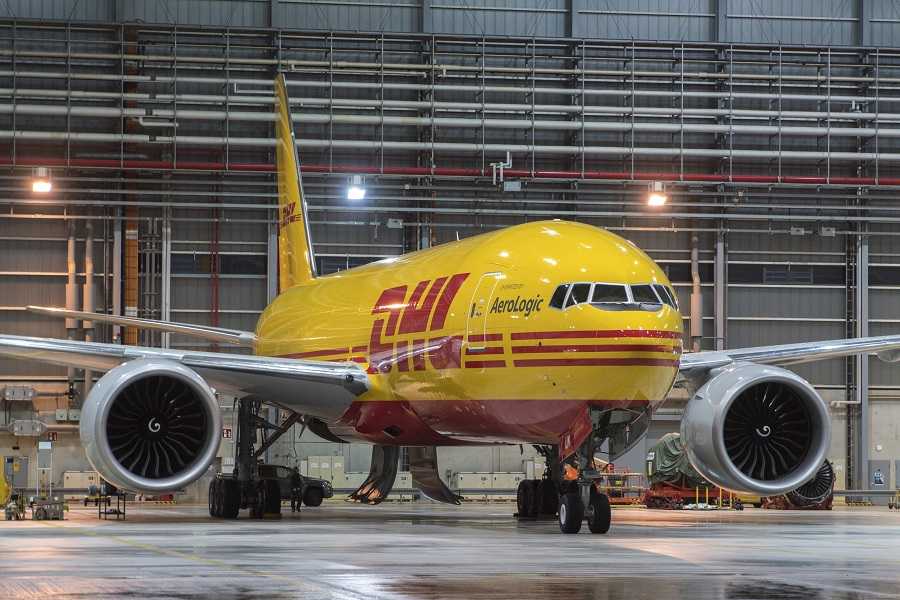 The DP DHL Group's numbers show that they have the cash flow that enables the purchase of their 777F fleet. At the same time, they are increasing their earnings guidance for 2022. We have seen how other freight companies like FedEx are carefully funding their expansion plans. At the same time, companies converting airliners to freighters are entering the picture.
The good news, for the rest of us, is that when the world recovers from this crisis, perhaps the air freight fleet will be a bit newer and more efficient. Like FedEx, DHL and its 777F order points to that direction. And passenger airliners will be even newer, too…