Textron Aviation delivered the first Cessna SkyCourier to FedEx, its launch customer. And it's not the first Cessna that FedEx helped launch!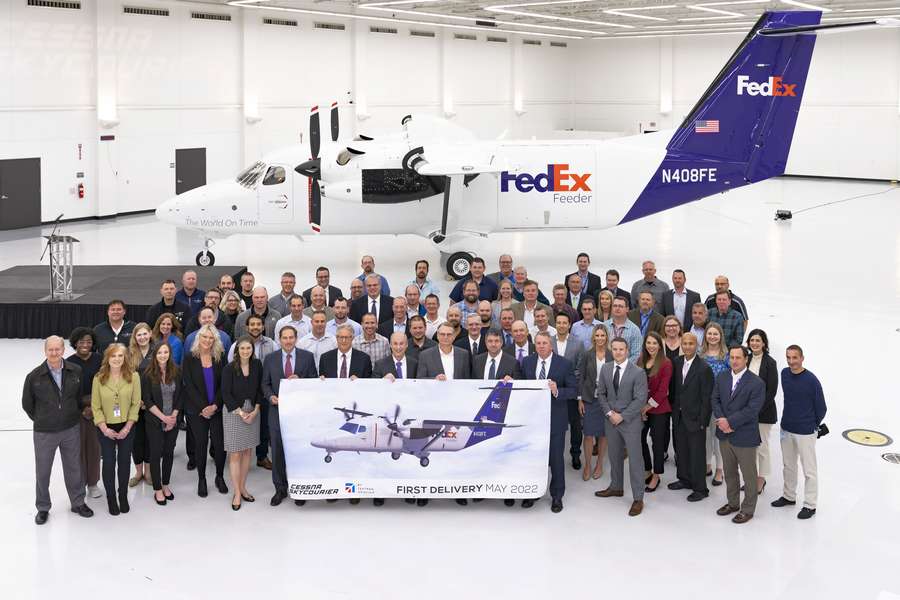 FedEx is one of the world's largest air cargo companies. And when most people think of the company's freighters, they think of its Boeings, Airbuses and McDonnell Douglases. But technically, the aircraft type that is the most numerous in FedEx's ranks, is the Cessna 208B Super Cargomaster. "Technically" because this fleet is operated by contractors.
The Super Cargomaster is the cargo variant of Cessna's Grand Caravan. But many don't realize that this cargo variant came before the passenger version. Cessna enlarged the existing 208 at FedEx's request. And it is also FedEx that Cessna (now under Textron) developed the 408 SkyCourier for. Textron has high hopes for the new twin turboprop.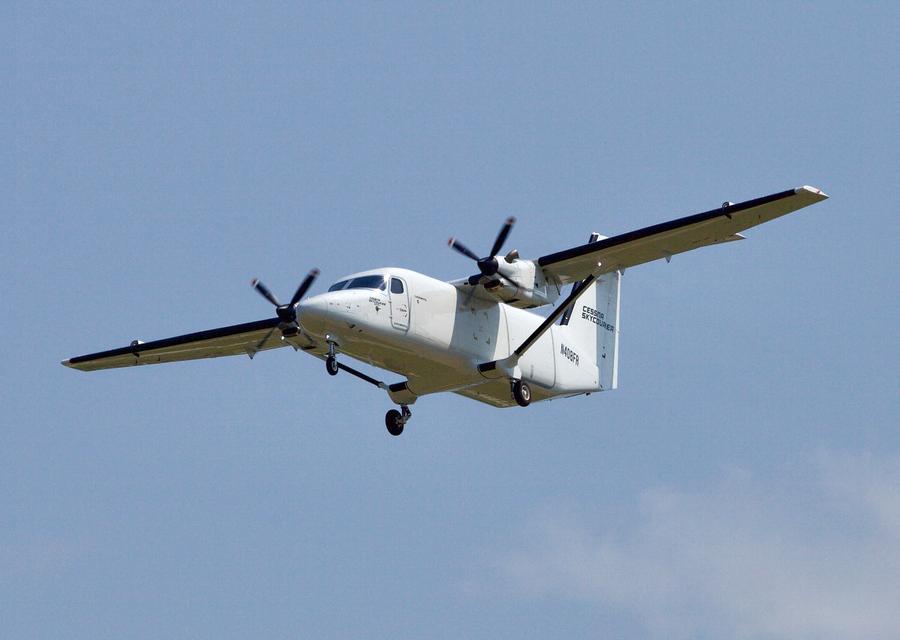 The Cessna SkyCourier, FedEx And LD3s
Cessna has never really been a first mover, in the aviation industry. The aircraft manufacturer instead has a reputation for recognizing what works and building upon it. In this regard, what FedEx is getting in the SkyCourier, is typically Cessna. The aircraft has a conventional, all-aluminium, non-pressurized structure. Its power comes from two proven Pratt & Whitney Canada PT6A-65 engines. Its avionics package is the very modern but also proven Garmin G1000 Nxi.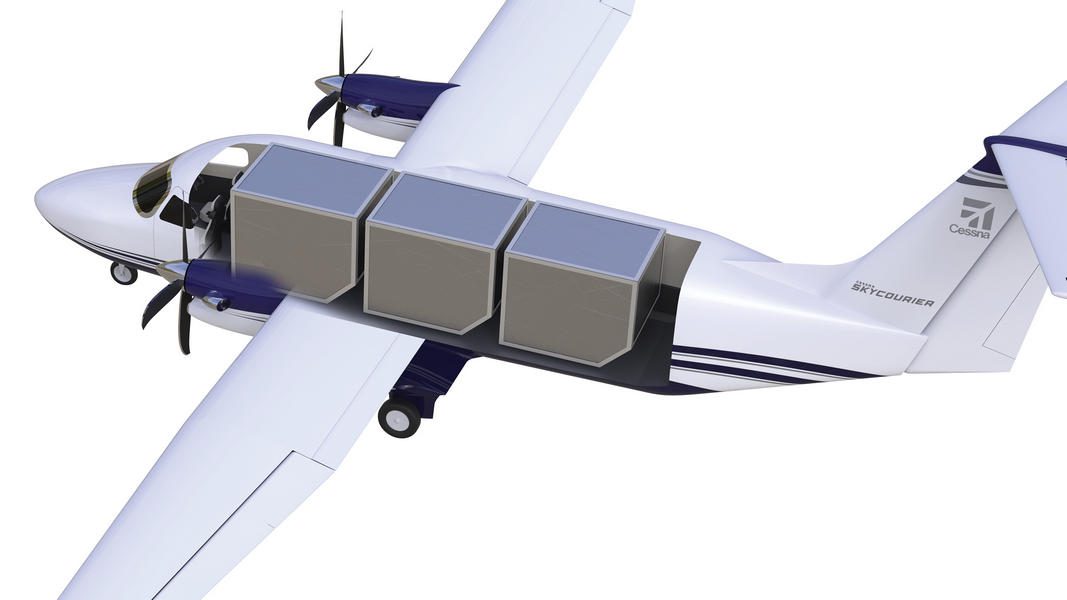 As we've seen before, Textron designed this aircraft from the inside out. The goal was to have a straightforward design that can carry three standard LD3 containers. These are standard cargo containers for the lower deck (hence 'LDx') of airliners. FedEx can therefore seamlessly carry the same boxes in the Cessna SkyCourier that it's already using in its bigger freighters.
The ability to carry these containers sets the SkyCourier apart from many turboprops, including many larger ones. Even if they have the fuselage 'girth' to fit such boxes, most of them don't have a big-enough cargo door! We have recently seen that ATR developed a dedicated freighter variant of its turboprop (ATR-72-600F) with a bigger door, for this reason. It can carry seven of the same LD3s.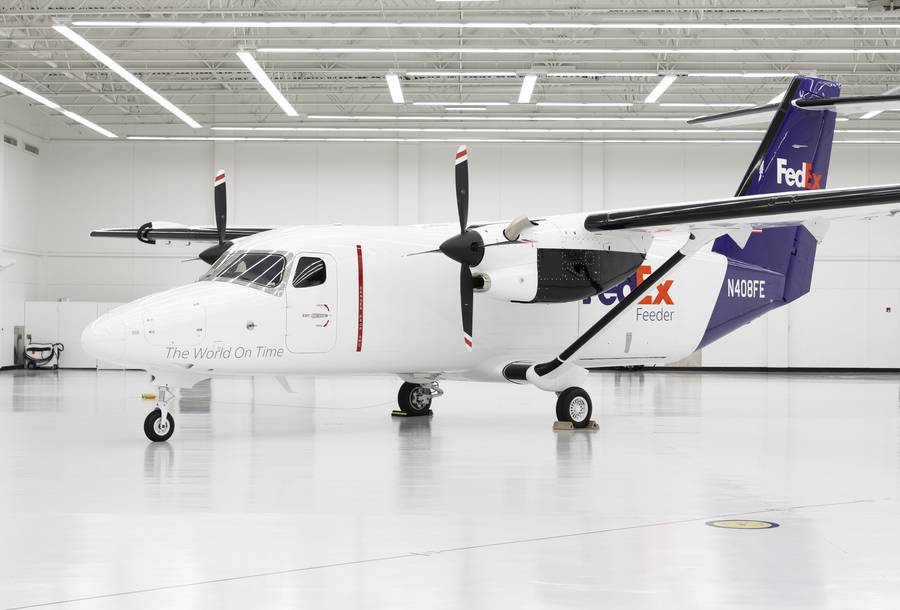 Streamlining And… Pilot Training?
Unsurprisingly, FedEx is the launch customer of that ATR, as it is with the Cessna SkyCourier. De Havilland has partnered with another company to offer an aftermarket door modification for its Dash-8, for similar reasons. But these aircraft are much bigger than the SkyCourier. This aircraft will allow FedEx to streamline its operations in smaller distribution centres.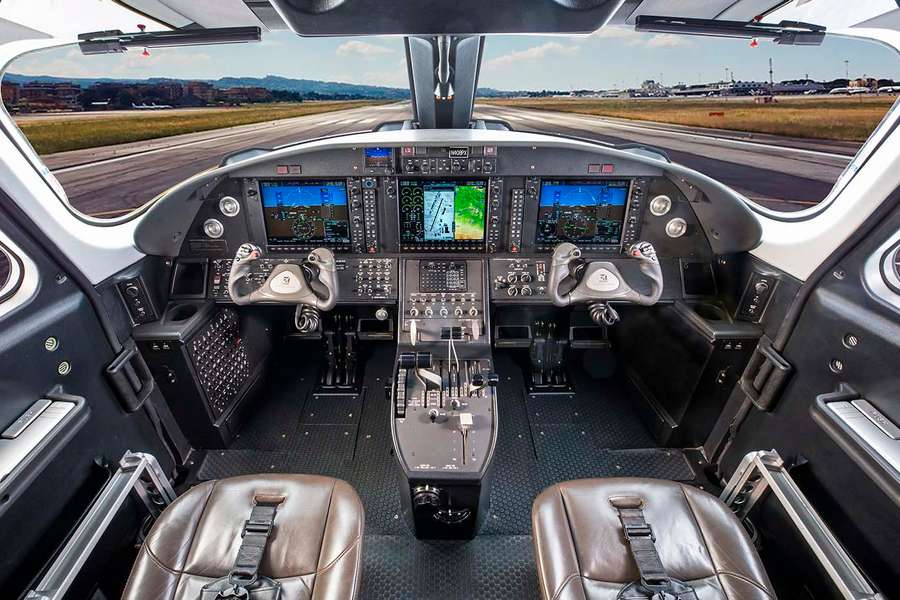 The Cessna SkyCourier could also allow FedEx and other operators to play a different role, in pilot training. Currently, pilots in the United States need 1,500 flight hours before flying for the airlines. As a single-pilot, twin-turboprop cargo aircraft, this plane could help many pilots build these hours. But of course, this will depend on how many of these planes are eventually out there flying.
FedEx has orders for 50 Cessna SkyCourier freighters, with 50 more options. At the moment, there is no information about more customers, for this or the 19-seat passenger version. It will be interesting to see how many other operators will value this ability to carry LD3 containers. After FedEx got Cessna to make the 208B, the aircraft met with worldwide approval. Will the SkyCourier enjoy the same success?