Cessna's SkyCourier will enter service later in 2022, and some see it as a solution to many problems – including the pilot shortage. But how?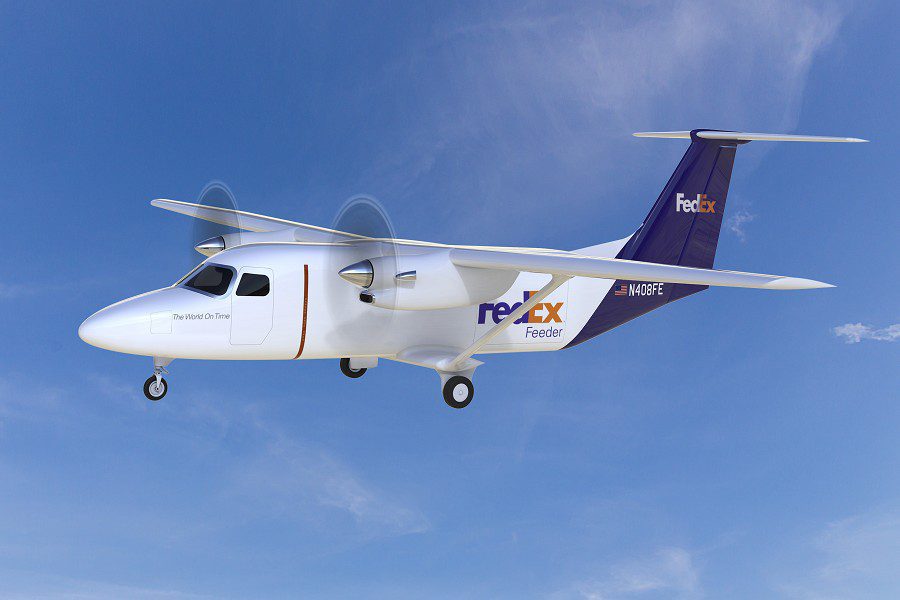 Some new designs (aircraft or not) need little explaining, with regards to why they are revolutionary, or at least important. If they are aircraft, they could be using new materials. Or new, clever aerodynamics. Maybe a new power plant, ideally using a new fuel source, for lower emissions. There are so many things that we can always look forward to, with new designs. At least that's the case for those of us that love geeking out on such things.
Before looking at its potential role in the US pilot shortage, it is difficult to see how the SkyCourier impresses, as a new design. As we've seen, it uses standard aluminium construction. Its cabin isn't pressurized. It has two Pratt & Whitney Canada PT6As – arguably the most ubiquitous turboprop design ever. The plane features a T-tail design and fixed landing gear. Finally, it will come with the latest Garmin avionics, familiar to many new pilots.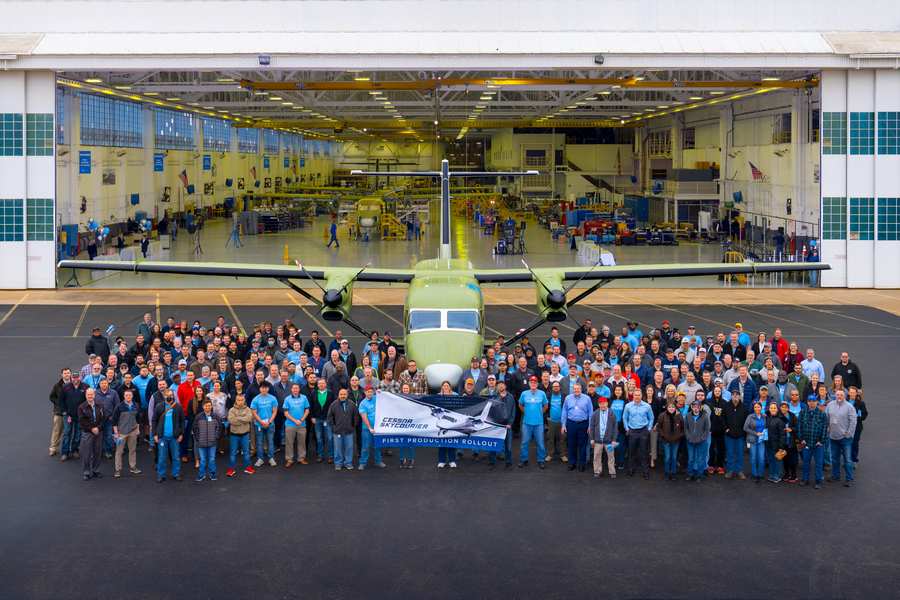 The Pilot Shortage And The SkyCourier
But the aircraft's design is all about utility, in a compact, efficient package that's easy to operate. And thanks to FAA requirements, the Cessna 408 SkyCourier could help solve the pilot shortage. This is a single-pilot design, primarily for cargo use. And for cargo, pilots flying the SkyCourier will operate in a category in which they won't need those minimum 1,500 flying hours.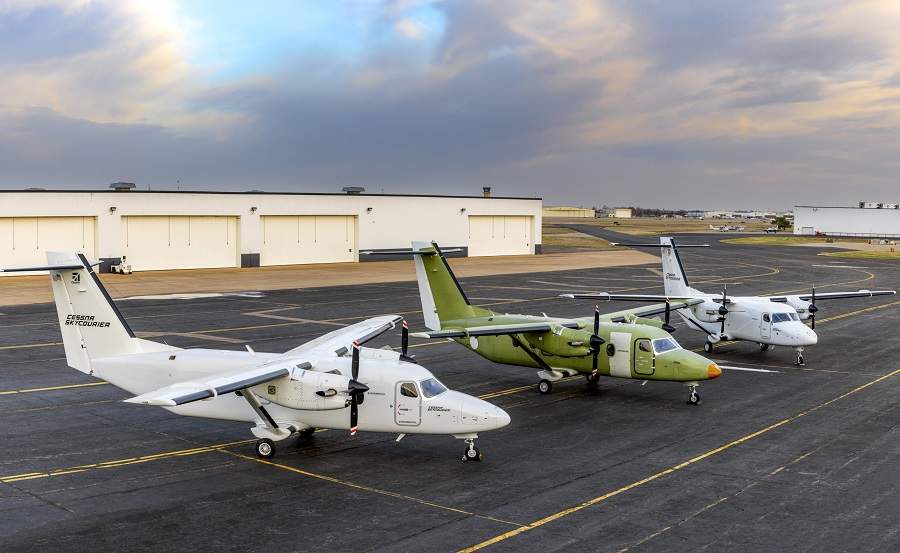 For many, a job where someone flies a twin-turboprop, single-pilot IFR, is as good as hour-building gets. Currently, these jobs involve older aircraft, like the Swearingen Metroliner. Finding a new replacement for these workhorses bodes well for the industry. But will Cessna (actually, Textron) make the SkyCourier in large-enough numbers to affect the pilot shortage?
For now, FedEx Express has orders for 50 SkyCouriers, with options for 50 more. For new pilots, the prospect of getting a job flying the Cessna and then graduating to the carrier's bigger planes, is quite attractive, to say the least. On the 3rd of February, Textron rolled out the first production SkyCourier. The manufacturer already has three flying test aircraft, two being production-conforming articles.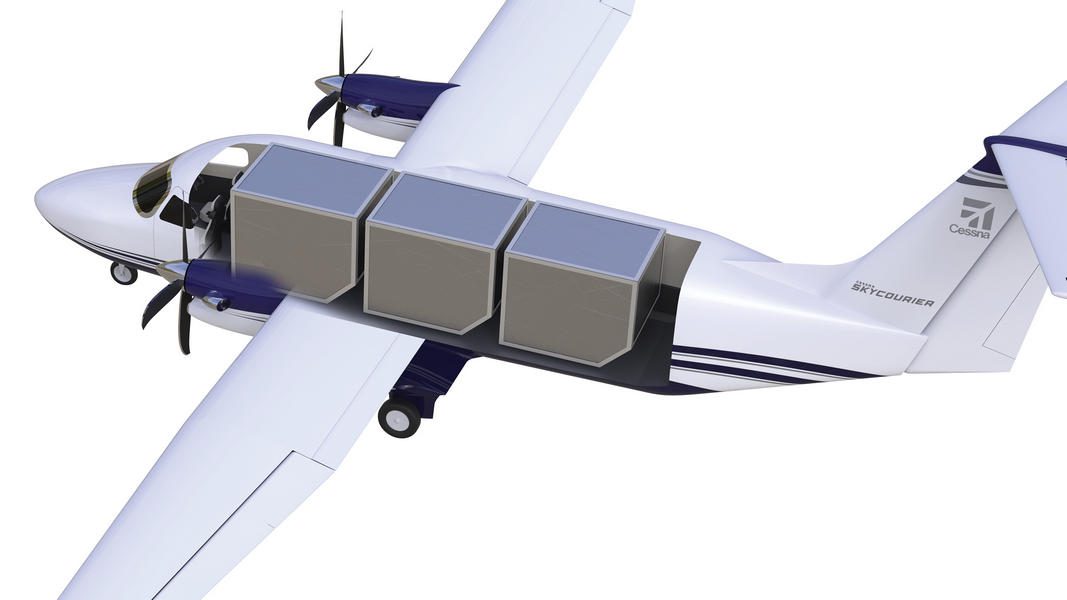 Designed From The Inside Out
Arguably, more companies in the US will need to place SkyCourier orders, for a meaningful impact on the pilot shortage. But Textron believes that this is a matter of time. FedEx effectively specified the plane for them. It can carry three LD3s. These are Unit Load Devices (ULDs), i.e. the boxes that many airliners carry in the hold, under the cabin.
That's why the cabin of this plane looks so "boxy". Previously, FedEx's smaller planes (like the Cessna Grand Caravan) carried cargo loosely, in the cabin. ULDs make the process much easier and faster. We already saw how FedEx recently ordered ATR-72s with a larger cargo door, also to allow the loading of LD3s – seven of them.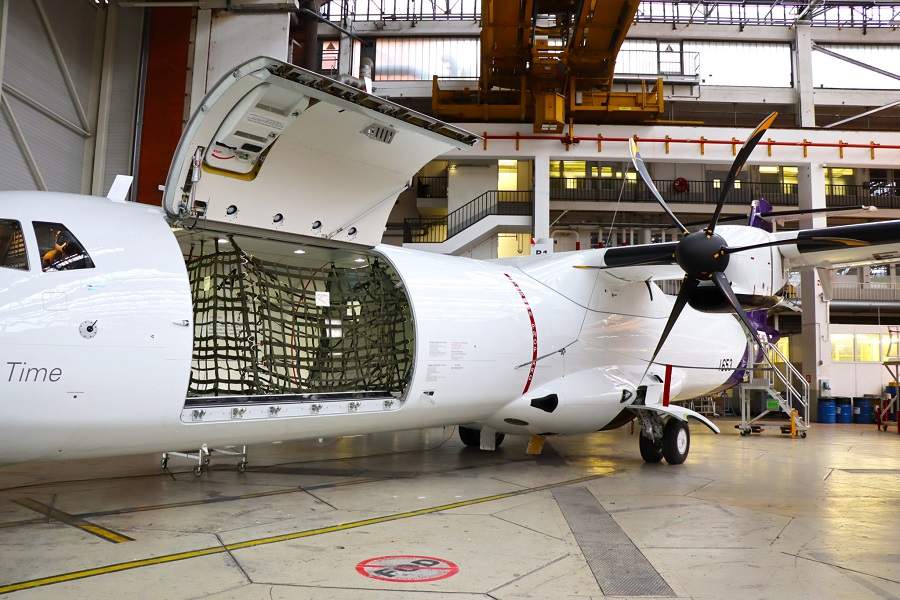 So Textron believes that in the SkyCourier it has a plane that cargo operators will want – which should be good news for the pilot shortage. The pandemic may not be over, but as we've seen, the halt in pilot hiring that it brought, is. Airlines like United are making large-scale long-term plans, even creating their own flight schools.
Textron expects the certification of the plane to come in the first half of the year. When it comes, the manufacturer expects to deliver three SkyCouriers to FedEx, before year's end.