FedEx took delivery of the first ATR 72-600F earlier this month. The aircraft may look familiar, but now has some key cargo-specific features.
FedEx already had 19 ATR 72 aircraft in its fleet, and a further 23 ATR 42s. Both types are part of its FedEx 'Feeder' fleet, which is contracted to partner operators worldwide. ASL Airlines in Ireland operates FedEx's ATR fleet. They also do work for DHL and even fly passenger charter flights.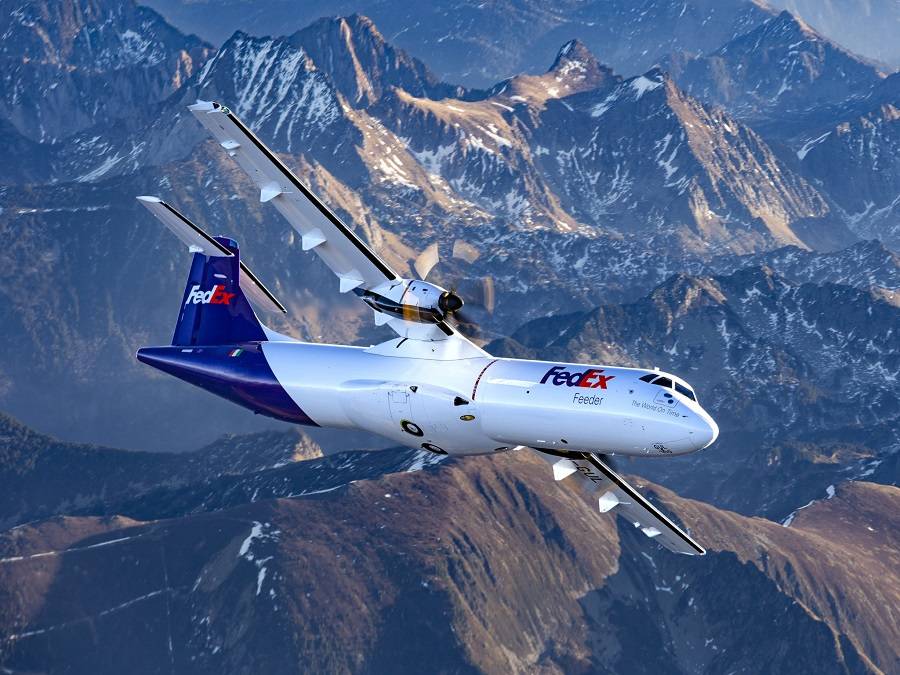 So what is unique about FedEx's new ATR 72? Well they are the first ever purpose-built freighter versions of the aircraft. The ATR 72-600F has a reinforced floor, a clean fuselage (no windows) and a larger cargo door. It also benefits from the other improvements of the 72-600 series. These include more powerful engines with new props, and a more modern and upgradeable EFIS suite in the cockpit.
The result is that the ATR 72-600F can carry more weight than the existing ATR 72-200F conversions. And it can carry this weight in more ways. The larger door in the 600F is suitable for Unit Load Device (ULD) configurations. It will fit seven LD3 containers or five 88" x 108" pallets. But some may wonder why it took ATR 32 years from the 72's introduction, before they made FedEx's purpose-built freighter.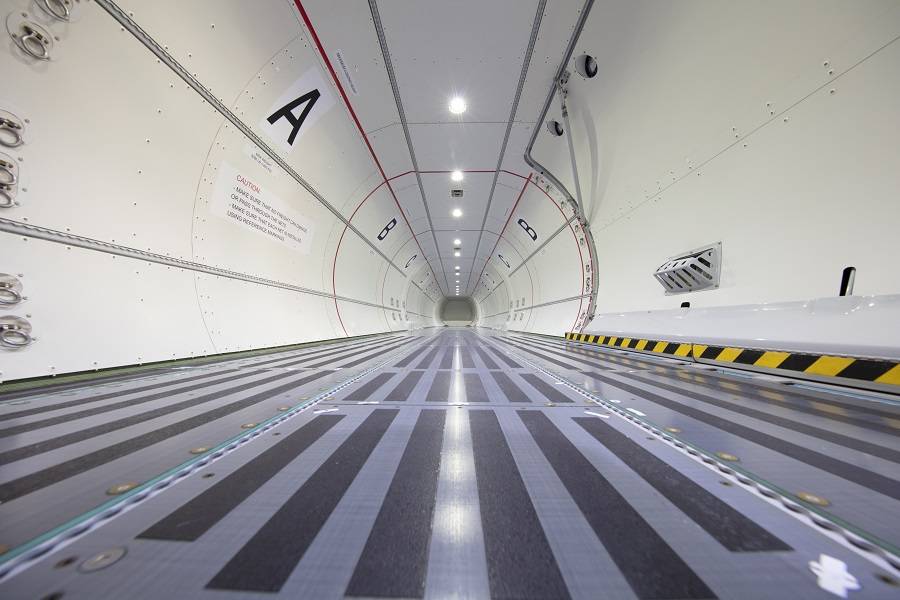 The ATR 72's pre-FedEx Cargo History
The answer is that… the question is a bit misleading. ATR knew that its 72 would find use in remote areas, where carrying cargo comes handy. From the very beginning, ATR made the 72 in two versions. One with a front and a rear door, and another with a rear door and a front cargo door.
Most of the ATR 72 aircraft came off the line with a cargo door, including FedEx's conversions. But from the factory, the floor would not handle standard containers, and the door wasn't quite big enough for them anyway. However the aircraft was still a cargo workhorse.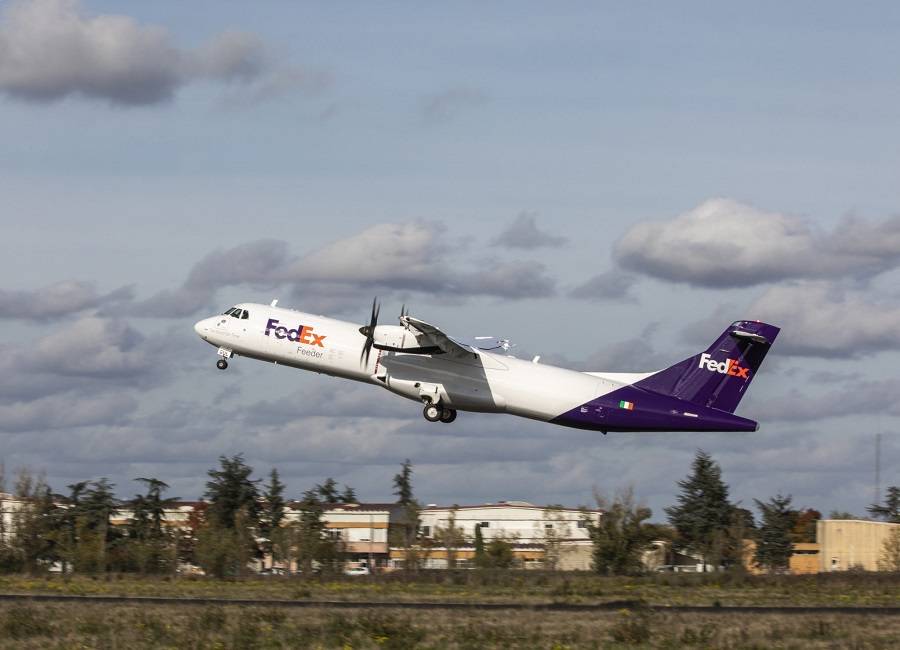 FedEx and others removed the windows and strengthened the floor further, to make their ATR 72-200F models even handier. ATR supported these modifications quite happily. But for the ATR 72-600F, ATR looked for input from users of existing cargo conversions. And FedEx was involved from the start.
The cargo door that FedEx specified for the ATR 72-600F is impressive. It is literally double the width of the cargo door in previous versions. The 'stock' aircraft was already a good hauler, but this change alone puts it in another category. The plane can also carry more weight, thanks to those more powerful engines.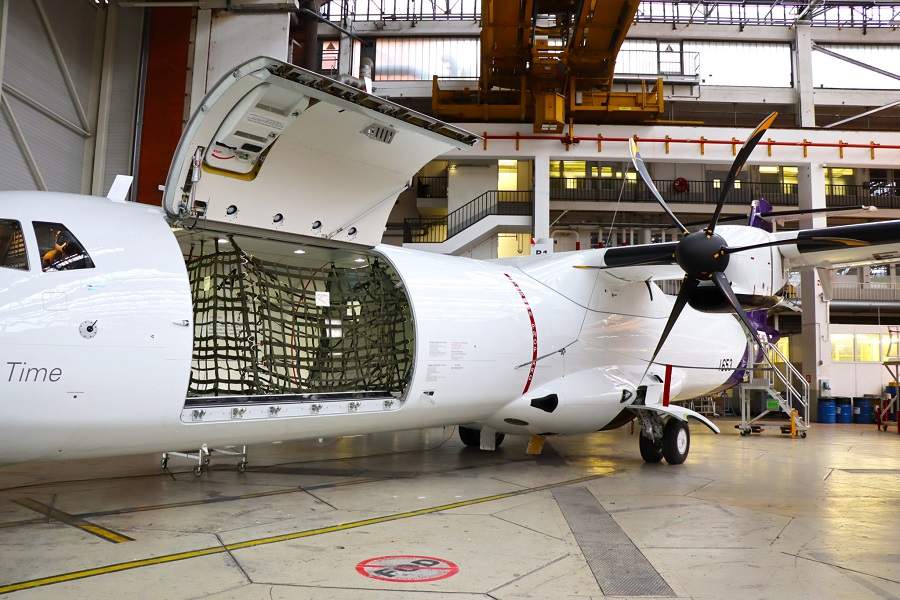 FedEx's new ATR 72s will also go to Ireland, to the hands of ASL Airlines. But the company has options for 20 more of them, beyond the initial 30. If the aircraft prove their worth, well, FedEx's finances are looking good. Stay tuned.