Passengers of an Iberia Airbus A350 were surprised to see that the new aircraft had no business class seats in its front cabin section. Why?
Spain's Iberia is currently taking delivery of Airbus A350s that incorporate some interesting updates. Airbus calls this the new Production Standard 2022. The new jets are lighter than before and have a higher maximum takeoff weight. They also have more interior width, thanks to new materials in their cabin walls. This can increase cabin space for each passenger – or allow for more economy seats, as we've seen.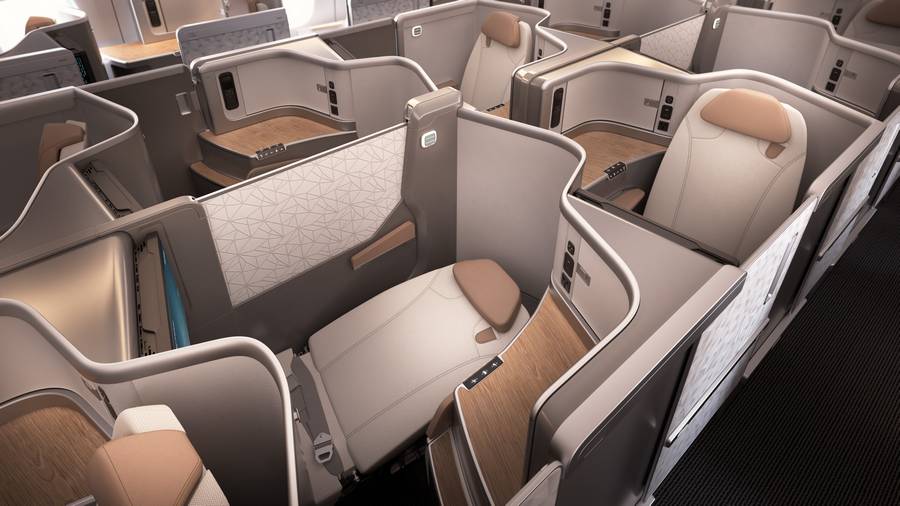 At the same time, Iberia is updating the interiors of its Airbus A350 fleet, which includes its business class seats. Previous reports indicated that Iberia had selected Recaro's CL6720 seats, which come with (optional) sliding doors. The "mini-suite" layout has been gaining ground in recent years, as airlines look for an edge, at a time when many are "re-fleeting".
Iberia Airbus A350 Missing Business Seats
But as passenger photos online show, there are some problems with this process. Instead of business seats, Iberia's newest Airbus A350 has regular (premium) economy seats. The positioning of the seats seems temporary. Nevertheless, it has already attracted some negative comments online.
https://twitter.com/aviosAdventurer/status/1584176360775241734?s=20&t=oC6_XjXT2_wNAFKb-1zEkg
Business customers are very important to the airline industry's recovery after the pandemic. Despite being much fewer in number, these passengers pay such a high proportion of a flight's revenue, that airlines could still afford to fly transatlantic with a good number of empty economy seats, provided that business and first class are full.
So it's understandable that Iberia and Airbus aren't happy about the look of the business section in this A350. But Iberia obviously isn't selling business-class seats in this aircraft, for now. Not only that, the airline isn't even using it for long-haul flights yet. Since entering service a month ago, this jet has only been flying short and medium-haul!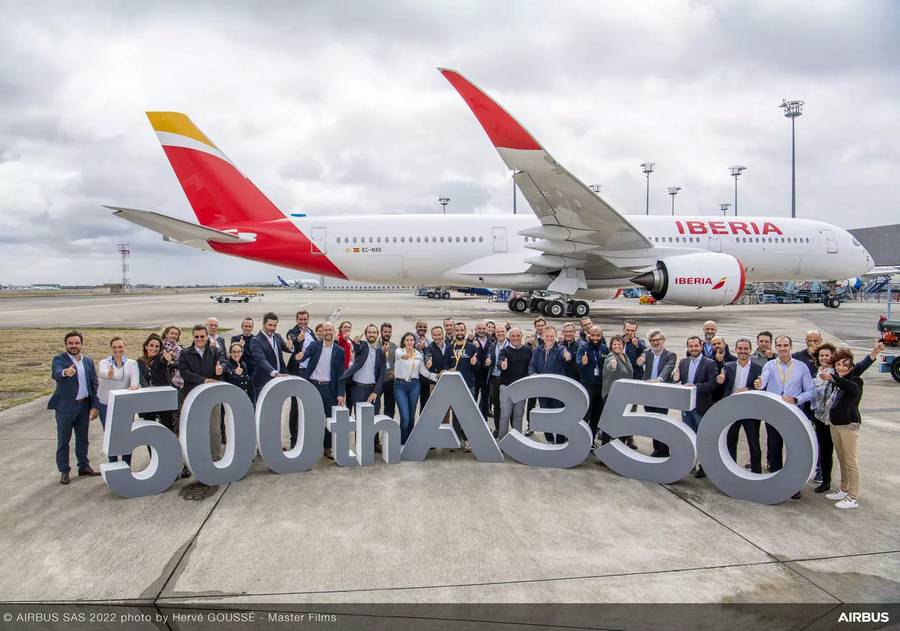 These business class photos appear to involve tail number EC-NXD, Iberia's newest Airbus A350. Flight tracking data shows that it has been flying mostly around Europe. Its longest recent flight took a little over four hours, going from Madrid to Dakar, in Senegal. Business passengers on short and medium-haul flights don't expect the same perks as those flying long-haul.
But Why?!
The reasons for this awkward arrangement have to do with supply chain limitations in the industry. Both Airbus and Boeing have highlighted these issues recently, affecting key components like engines. Usually, the traveling public doesn't get any visual cues of these issues. The missing business seats in this Airbus A350 are a rare exception to this.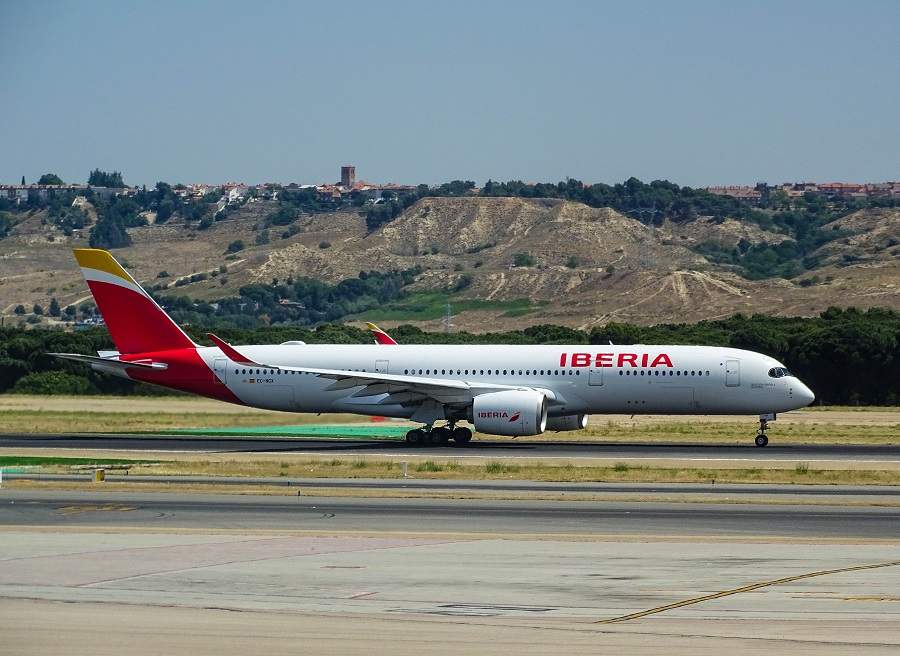 In practice, the issue may be somewhat more complicated. The CL6720 seats are new for Recaro, with Iberia being its first customer for the A350. Existing Iberia A350s (this is the 14th) appear to have a previous Recaro business seat. Supply chain and other, pandemic-related issues, may have slowed down the certification process for the new seats, delaying their entry to service.
Demand for long-haul aircraft is increasing this year. After two years in which aircraft suppliers would down in an attempt to keep costs in check, recovering production capacity could take more time. So until Iberia's latest business seats are available, its newest Airbus A350 will have economy seats AND ballast in the hold, to remain operational.
Check out these latest videos from Mentour Pilot and Mentour Now on YouTube!