Airbus recently brought some updates to the A350, including changes that effectively made its cabin wider. Which might NOT be a good thing!
It is not unusual for manufacturers to make incremental improvements on aircraft after they enter service. A lot of changes can come as the manufacturer gains experience in producing the planes. Many of these are about the production process itself, not really impacting the final product very much.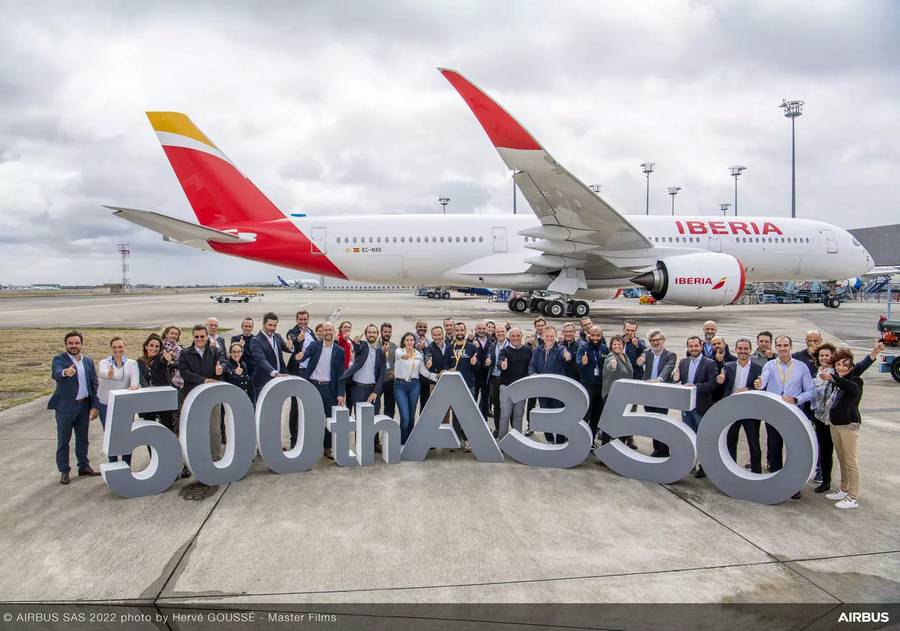 But there certainly are cases where aircraft get very tangible benefits, like gross weight increases. And last month, Airbus introduced a number of improvements to its A350, including a wider cabin. This became possible thanks to new materials for its interior walls, making them four inches (around 10 cm) thinner. The aircraft cabin also became longer, thanks to changes in the galleys and moving the cockpit wall.
Airbus A350 – A Wider Cabin, But For What?
Ever since Airbus introduced the A350, it highlighted the fact that it was wider than Boeing's 787. Both twin-aisle aircraft have 3+3+3 economy seating, making them comparable in this regard. However, Airbus was marketing the A350 as an alternative to Boeing's 777, which is wider, with 3+4+3 seating. You can probably see where this is going.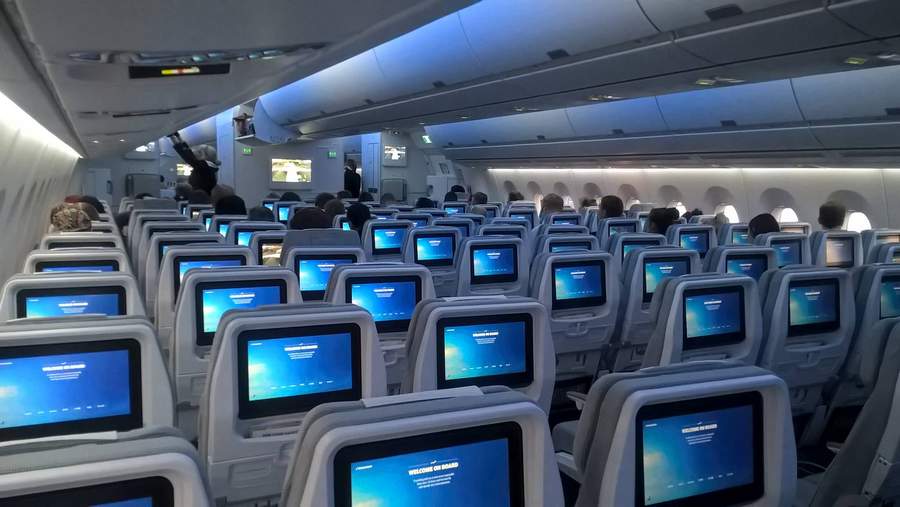 Thanks to these changes, operators of the "Production Standard 2022" Airbus A350 will be able to fit up to 34 more seats in the aircraft. And that brings the larger A350-1000 variant in-line with Boeing's upcoming 777-9, at a bit over 400 seats. But this means moving from a 3+3+3 economy layout to, you guessed it, a 3+4+3 layout.
As analysts point out until now the Airbus A350 had seats that were 18 inches in width – so, wider than the 787's 17-inch seats. This was a key selling point for Airbus. If operators stick to the original 3+3+3 layout, they could use economy seats that are 18.7 inches wide. But instead of highlighting this possibility, Airbus now emphasizes the efficiency implications of adding "over 30 seats".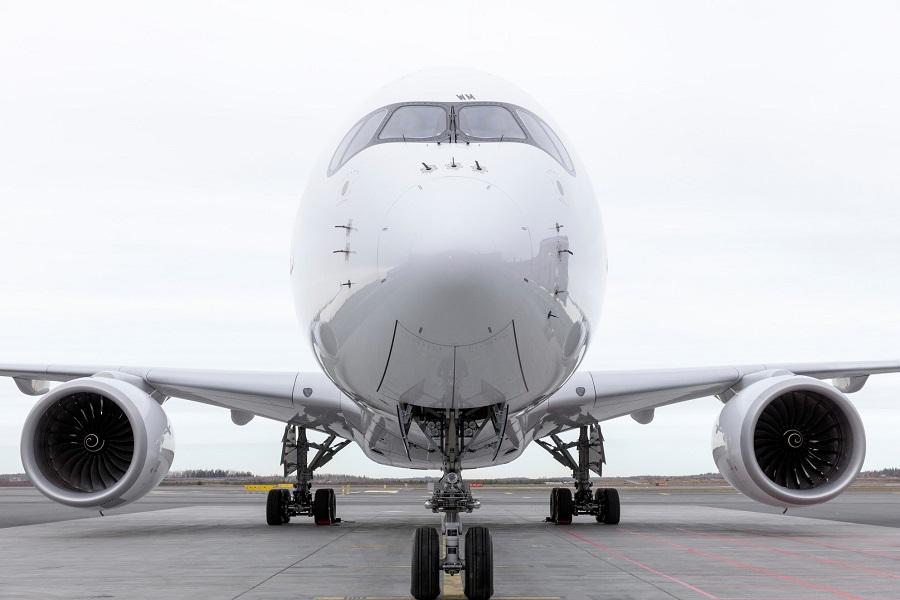 A Greener Aircraft?
Of course, these efficiency implications are indeed considerable. The extra seats in this wider interior could make a new-standard Airbus A350 11% more efficient, per seat. The actual gains will vary, depending on the seating layout that each airline started from. In practice, existing A350 operators will likely stick to their current layouts, at least to begin with, for fleet commonality reasons.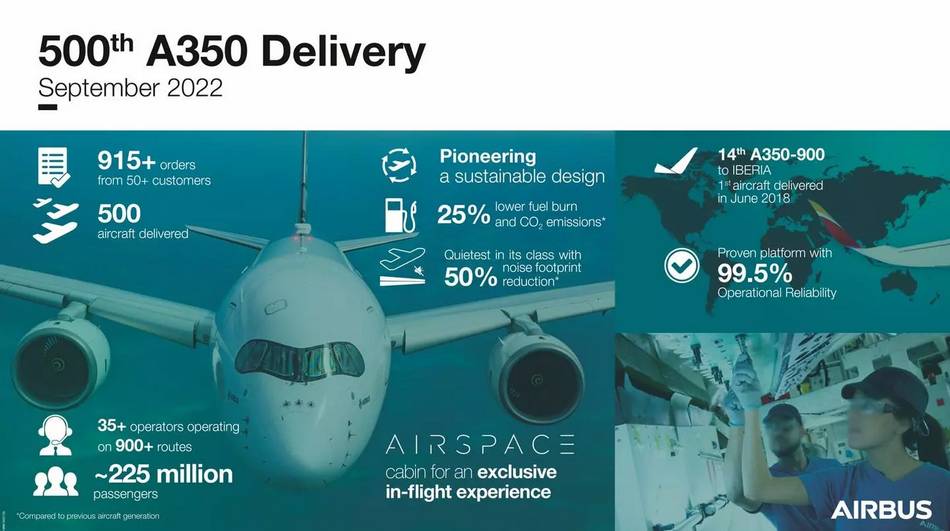 Beyond the wider cabin, the new Airbus A350 production standard also makes the aircraft lighter, which also helps with efficiency. This "diet" amounts to weight savings of 1.2 tonnes, which comes from system optimization and the use of even more lightweight materials. Airbus also increased the maximum takeoff weight (MTOW) by 3 tonnes. And that, along with those weight savings,  is very close to what is necessary for carrying 30 more passengers and their luggage. The MTOW increase also benefits A350 customers like Qantas, with its "Project Sunrise" plans.
It is also worth noting here that there is a similar seating… trend, with the Airbus A330 family. These jets originally had 2+4+2 economy seating, and most still do. But some low-cost operators are using 3+3+3 seating layouts in their A330s. So in a way, the A330 and A350 are lining up to compete with the 787 and 777X respectively. But in this comparison, it is Boeing that has the wider passenger cabins…
Check out these latest videos from Mentour Pilot and Mentour Now on YouTube!