In the second time trying, Virgin Orbit's LauncherOne successfully left Earth's cradle, and deployed nine NASA satellites. It is an impressive programme, and could have some interesting applications. And implications…
These days most interesting news about 747s have to do with cargo, but not this one. The Virgin Orbit modified 747 (aka 'Cosmic Girl') took off from the Mojave desert at 10:50am yesterday, with its LauncherOne rocket under the left wing. That this 747 can even have a load like that under the wing, might be a mystery to some. But one of the many nice facts of the 747, is that it was built with a pylon, in that exact position.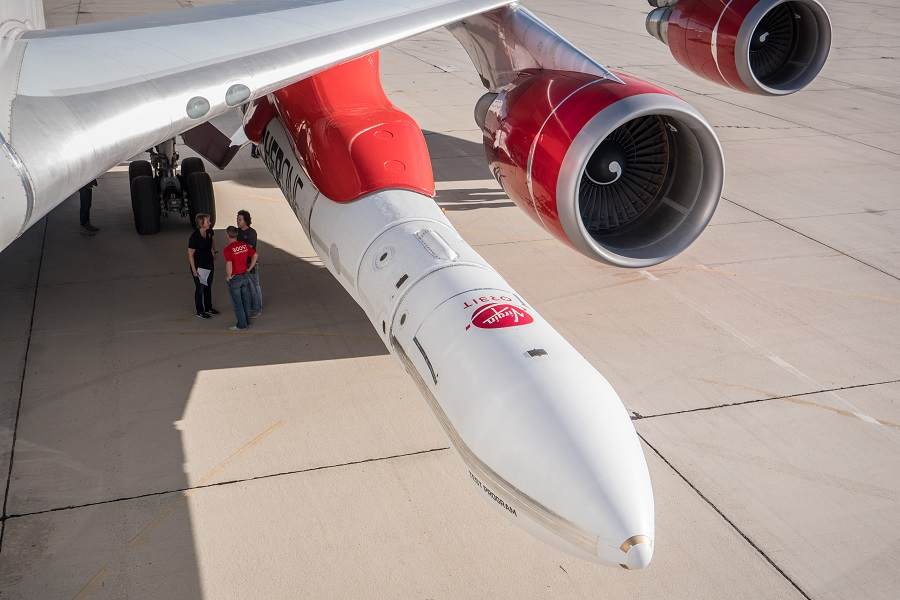 Virgin Orbit's LauncherOne uses a sometimes-forgotten feature of the 747: hardpoints for the spare engine pod. In the early days of the 747s' career, large cargo aircraft capable of carrying big engines were in short supply. So Boeing built the 747's wing with hardpoints for this 5th engine. The engine couldn't function, of course, but ground crews could unload and store it for future use, wherever needed. The pod didn't feature in all 747-400 models, but Virgin's Jumbos were among those that had it.
Virgin Orbit had to strengthen and modify the pod, to make it capable of carrying LauncherOne. That rocket is NOT small. The 747 dwarfs it, but a good look of the rocket on the ground shows that it's a sizeable piece of hardware. It can carry satellite payloads between 300 and 500 kilograms. At launch, it weighs 26 metric tons (57,000lbs)! That is a wee-bit more than a 747 engine. It's only a couple of tons less than the weight of an empty 737-200, actually!
Virgin Orbit's First Payload For LauncherOne
For its first successful launch, Virgin Orbit's LauncherOne carried nine NASA satellites. NASA actually commissioned the satellites to several Universities in the United States. While the mission itself had a 'proof-of-concept' role, the satellites will allow participating students and professors to get some valuable experience in space operations.
Payloads successfully deployed into our target orbit! We are so, so proud to say that LauncherOne has now completed its first mission to space, carrying 9 CubeSat missions into Low Earth Orbit for our friends @NASA. #LaunchDemo2

— Virgin Orbit (@Virgin_Orbit) January 17, 2021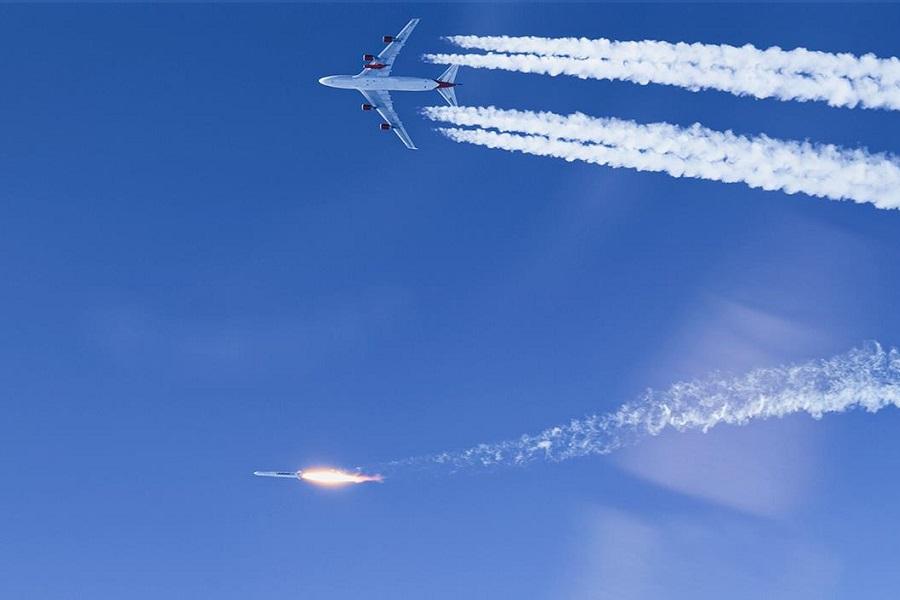 First, Virgin Orbit tweeted that LauncherOne reached its target orbit. And later, they confirmed that the nine satellites entered their designated orbits successfully. This marks a milestone for the program. And along with the system's ability to deliver half a ton in low-earth orbit, it has some interesting implications. Another tweet captured that, rather poignantly:
Any orbit in less than 24 hrs. Reconnaissance just changed.

— Smarter Every Day (@smartereveryday) January 18, 2021
A great factor in air-launching systems is that the launch point can change. The closer to the equator, the better. But also, the direction of launch is important and most launch sites have limits, with regards to this direction. Cape Canaveral can only launch in an eastern direction, with several degrees north-south variability. For polar orbits, NASA and USAF have to launch from Vandenberg AB in California. Most spy satellites use these polar orbits. And Virgin Orbit's LauncherOne can launch in whichever direction the 747 is pointing.
A Promising Future?
Beyond that, Virgin Orbit's LauncherOne system has many accolades and firsts. It can launch without weather-related limitations – for the most part. While it is not the first air-launched rocket, it is the largest, and the first to use liquid fuels throughout. The first commercial air-launched rocket was Northrop-Grumman's Pegasus. Its XL variant can carry 445kg (977lbs) to orbit. However, it uses three solid-rocket stages, making it less versatile than Launcher One.
Virgin Group founder Sir Richard Branson made this statement, for the occasion:
"Virgin Orbit has achieved something many thought impossible. It was so inspiring to see our specially adapted Virgin Atlantic 747, Cosmic Girl, send the LauncherOne rocket soaring into orbit. This magnificent flight is the culmination of many years of hard work and will also unleash a whole new generation of innovators on the path to orbit. I can't wait to see the incredible missions Dan and the team will launch to change the world for good."
The applications of the technology are very promising. The ability to launch over the weather, in a variety of locations and orbits, makes LauncherOne a truly versatile product for Virgin Orbit. However, Cosmic Girl's payload limits the rocket's size. But who knows, maybe the gigantic StratoLaunch aircraft might come back into play, and make things more interesting, there. And with the last of Virgin Atlantic's 747s leaving Heathrow last November, this story will put wry smiles on the faces of many 'Queen of the Skies' fans.
All photos by Virgin Orbit