UK-Based Vertical Aerospace just signed deals for its all-electric VA-X4, with Virgin Atlantic, American Airlines and aircraft lessor Avolon. But as ever, there are some conditions.
If realized in their entirety, the deals Vertical Aerospace and its partners announced yesterday (Thursday) will amount to 750 aircraft. This is quite impressive, for a company of Vertical's size. The company put together orders from American Airlines, Virgin Atlantic and Avolon, the world's third largest aircraft lessor.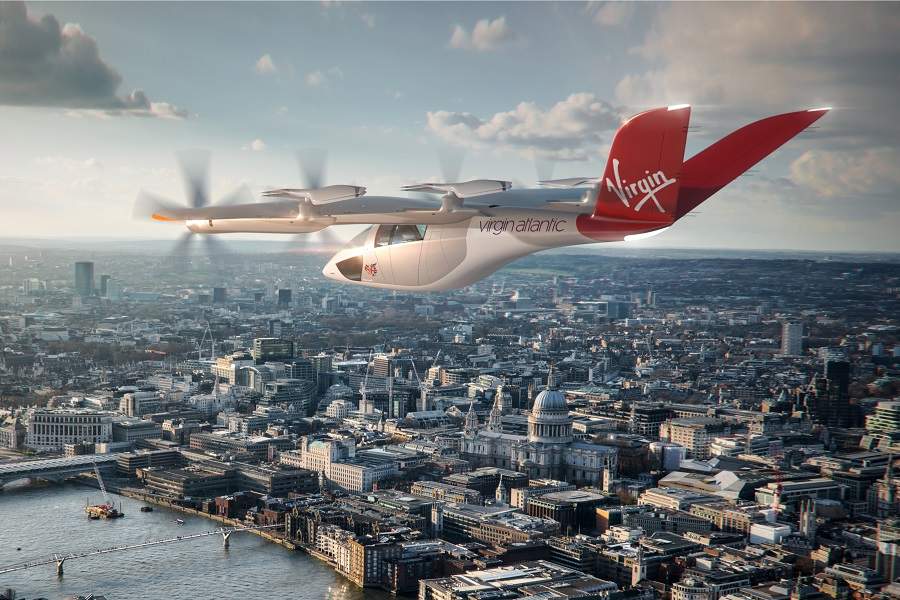 The aircraft that stirred this interest is the VA-X4. Vertical Aerospace designed it as their entry in the Urban Air Mobility world. It is an all-electric, 5-seat eVTOL design. The pictures show that it incorporates four fixed-position lift propellers and motors, with four more tilt-rotors at the front. The design incorporates a fixed wing, to give it appropriate efficiency in cruise.
If Vertical Aerospace's design looks a bit familiar, it may be because of its outward similarity to the Archer Aviation's Maker. This has six motors instead of four, and fixed landing gear. The two designs are otherwise very similar. However as of this writing, Archer is about to reveal an aircraft, so these specifications/layout could change – watch this space.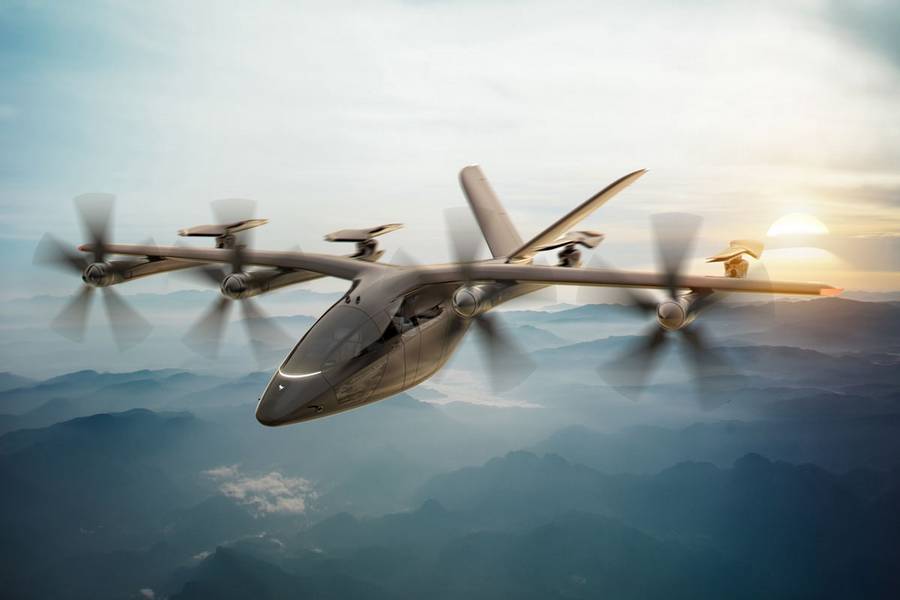 Vertical Aerospace And A List Of Famous Partners
Vertical Aerospace didn't get its first famous partners yesterday. Before American, Virgin and Avolon got in the picture, the company partnered with Rolls-Royce. They are jointly developing the electric powertrain for the VA-X4. Rolls-Royce has been active in electric aircraft recently, having built its own electric racer, the Rolls-Royce Spirit. They also partner Widerøe and Tecnam, in the P-Volt project.
Other partners of Vertical Aerospace include Honeywell (avionics and flight control systems) and Solvay (lightweight composites). Honeywell is also an investor in Vertical. Finally, there is GKN, to develop electrical wiring and systems integration for the aircraft. The design incorporates fly-by-wire, so the experience of these companies is vital, to make the VA-X4 functional – and light.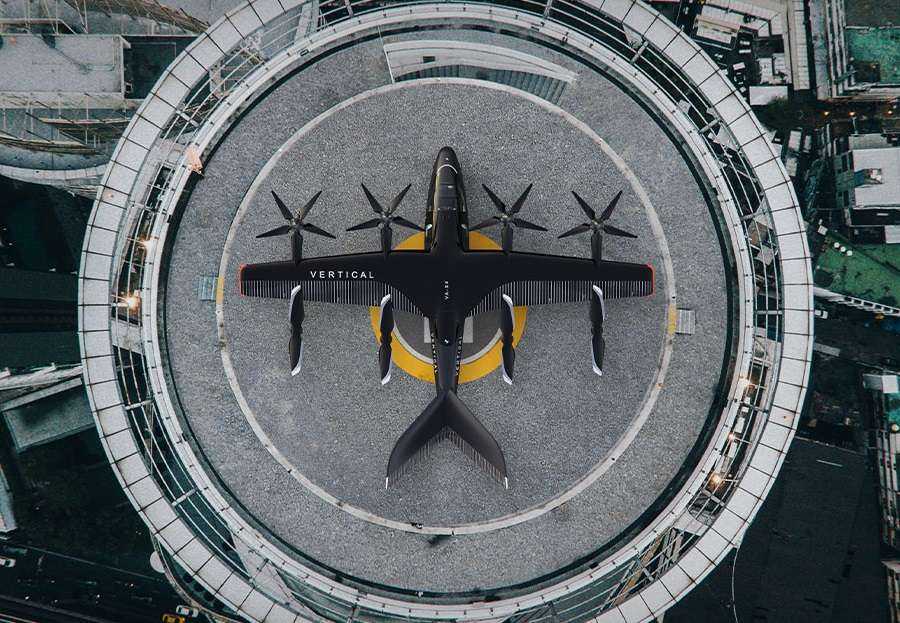 The performance that Vertical Aerospace quotes for the VA-X4 is interesting. The aircraft boasts a 200mph (321km/h) cruise speed. The company also quotes a 100-mile (160km) range. So the VA-X4 has an endurance of a bit over 30 minutes. This still gives the aircraft plenty of utility in the urban environment, provided its users can turn it around quickly. The company also quotes incredibly low noise numbers: 45db in cruise and 60db in hover!
Some Terms and Conditions?
American Airlines signed a deal for 250 VA-X4s. Virgin Atlantic signed for 150 of them. In terms of numbers, the most impressive come from lessor Avolon, who signed on for 500 aircraft with Vertical Aerospace. However, it is worth pointing out that these are not quite what we typically call 'orders'. The wording in the agreements is important.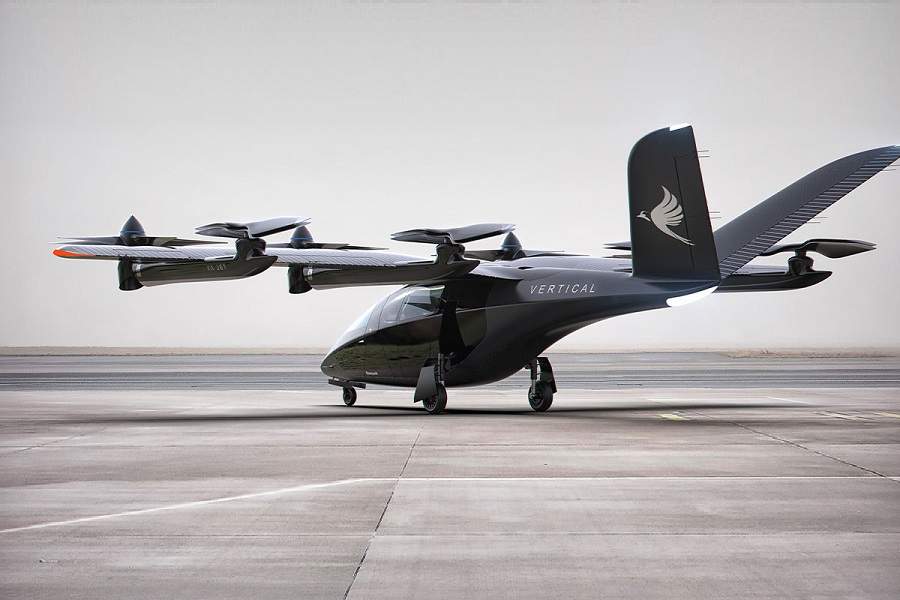 American Airlines agreed to 'pre-order' its 250 aircraft, plus 100 options, "subject to certain future agreed upon milestones and other terms". American will also be an equity investor in Vertical Aerospace. Virgin's announcement refers to the 150 VA-X4 aircraft simply as 'options', with no further qualifications. Virgin's 150 aircraft are among the 500 VA-X4s that Avolon agreed on. For their part, Avolon also qualify the deal as "subject to certain closing conditions".
Vertical Aerospace's new partners likely want to see that the company can get close to meeting its targets, before committing. But again, American is becoming an equity investor. And so is Avolon, who is establishing Avolon-e, specifically for zero-emissions aircraft programmes.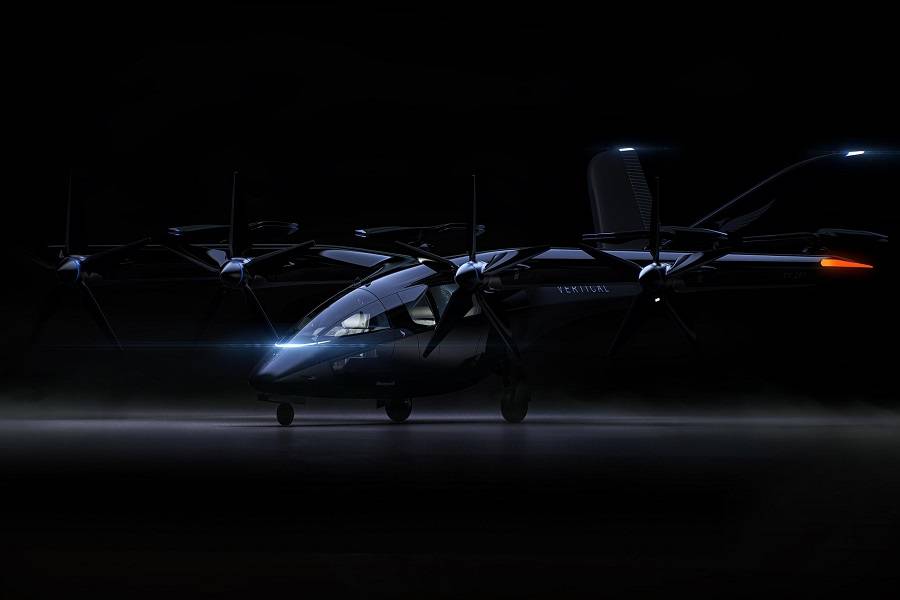 Vertical Aerospace is currently working on a full-scale prototype of the VA-X4. The aircraft should fly for the first time later in 2021. So all partners in the programme will soon see how well it performs! The company aims to get EASA certification for its eVTOL by 2024.