United Airlines reportedly ordered 200 eVTOL (electric Vertical Take-Off and Landing) aircraft from Archer Aviation. This startup is now teaming up with investors, to go public.
The world of "urban air mobility" currently sees an explosion of new ideas and concepts. And investments, of course. We recently saw initiatives for urban 'air ports' and even local initiatives for testing of low-carbon aviation projects. Electrification of aviation brings with it not only emissions advantages, but also better mobility. And Archer Aviation now enters this field, with some impressive backing.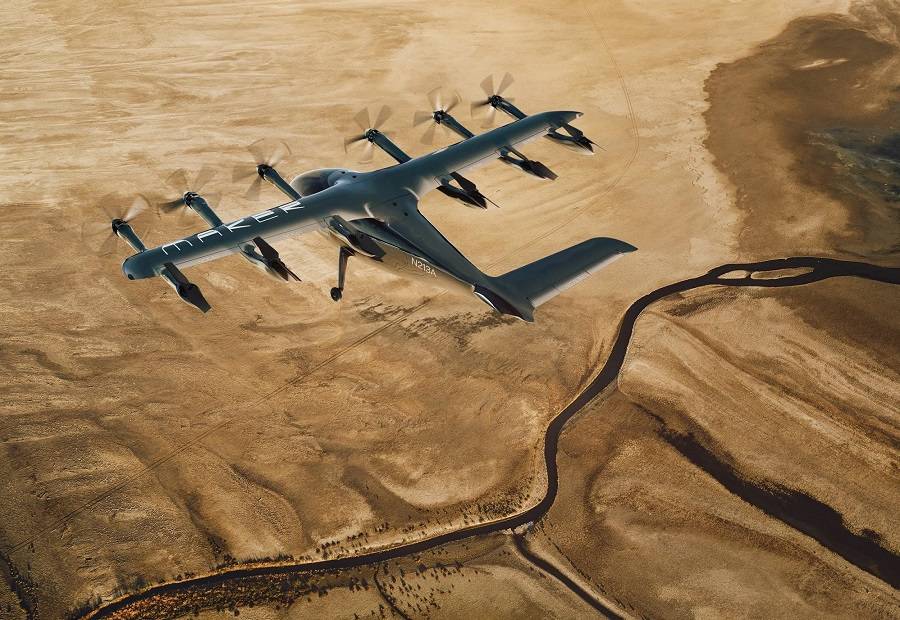 United Airlines is teaming up with Mesa Airlines, a regional carrier. Mesa works with several American carriers, to provide links to smaller airports. So now the plan is to use Archer Aviation's design, so that Mesa can carry passengers from cities, into airports. Therefore this could become another layer in the customer supply chain. The range and low noise of these vehicles could allow use in many urban environments.
Other than United, Archer Aviation is also teaming up with Stellantis. This is one of the largest automotive manufacturing companies in the world. And they have extensive experience with composites. This is a key factor, for what will need to be a very lightweight design. Moving from a prototype to an industrialized, production-ready design, is a crucial step in the process, that is sometimes ignored.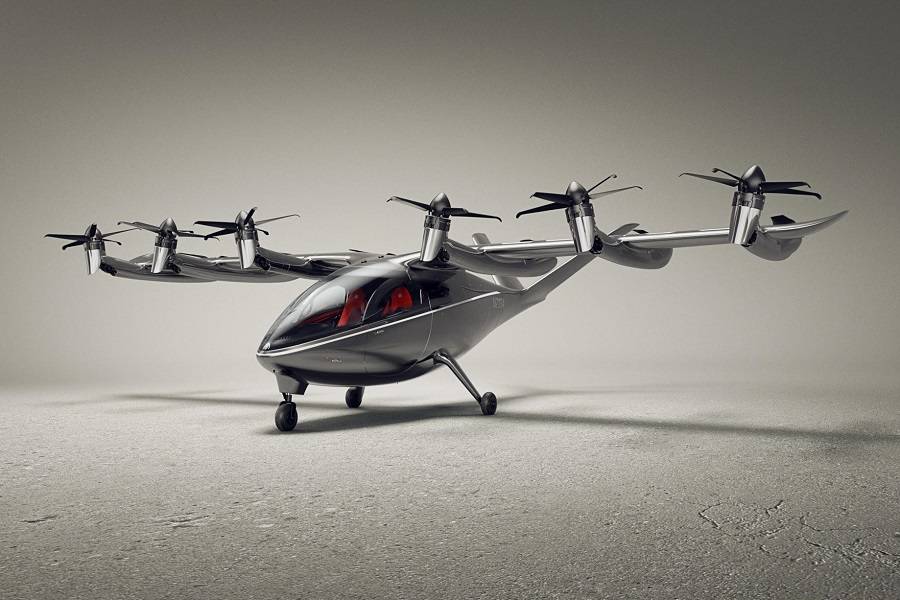 Archer Aviation's 'Maker' Aircraft
Archer Aviation's design uses a multi-motor, multi-rotor layout. The front six rotors/motors tilt upwards, providing lift in the hover phase. The rear six rotors are lift-only. The aircraft has a conventional wing for horizontal flight. And Archer combined this with a 'V'-tail with mixed rudder/elevator controls. The aircraft will employ a quad-redundant fly-by-wire control system, to control the transition between vertical and horizontal flight.
Having fixed-wing controls means that in the event of a loss of power, Archer Aviation's design will be able to remain in controlled flight. This isn't necessarily the case for all aspiring eVTOL designs out there. It also appears to have robust-enough landing gear, to perform a controlled horizontal landing. With no flaps it will probably be a fast landing, but certainly more survivable than anything with a fixed multi-rotor system.
Archer Aviation's aim, for its new design, is a useful range of 60 miles, flying at speeds of 150mph (statute). These numbers are more conservative than some we have heard from other electric aircraft designers – mainly in range. Archer Aviation aims to put its 'Maker' aircraft into production by 2023, with certification and deliveries in 2024.
Archer Aviation reports that its contract with United has a value of $1 billion. And they have options amounting to another $500 million. So, assuming the order value is for 200 aircraft, this means that each Archer Maker costs $5 million. That makes its cost comparable to that of a small turbine-powered helicopter.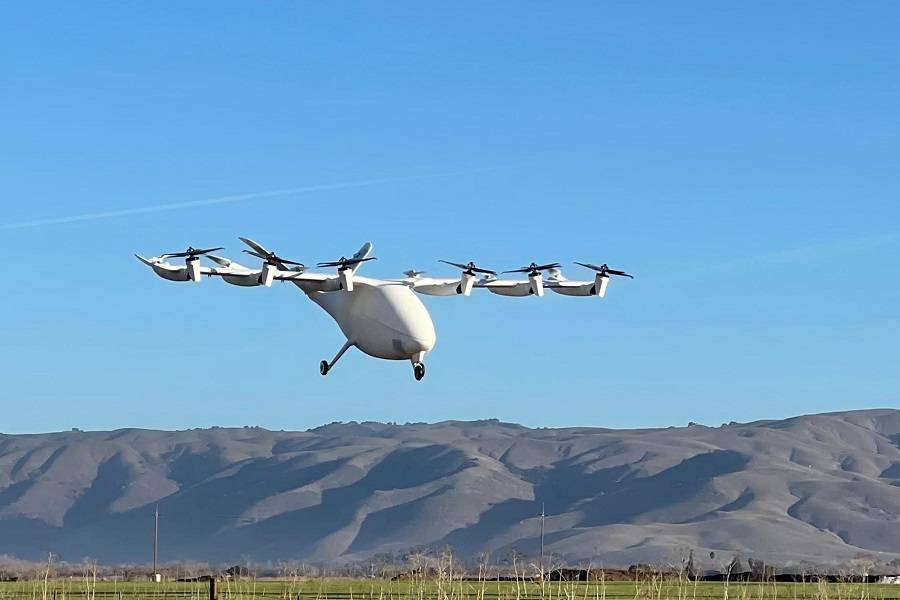 However Archer Aviation points out that the operating costs of their design will be well below those of a helicopter. And of course their design is electric, with what this entails, in terms of emissions. The company has already flown a scale prototype, demonstrating the concept.